NINE SONGS I LIKED THIS WEEK IN LIST FORM APR MAY 30 – JUNE 5 – PLAGUE EDITION #61
Another fantastic week of incredible music that makes life seem to be a bit less horrible. This week also saw the release of the latest in our Albums of the Decade series, a wonderful, in-depth conversation with the singular mind that is Hunter Hunt-Hendrix about Liturgy's 2011 masterpiece Aesthethica. Few interviews I have ever done have gone as deep or as beautifully as this one. Check it out.
Other than that check out our multiple interview projects and other cool shit. And if you'd like to keep abreast of the latest, most pressing developments follow us wherever we may roam (Twitter, Facebook, Instagram, Spotify), and listen to our shitty podcast (YouTube, Spotify, Apple), and to check out our amazing compilation albums. Oh, and you can support our unholy work here, if you feel like it. Early access to our bigger projects, weekly exclusive recommendations and playlists, and that wonderful feeling that you're encouraging a life-consuming band musical habit. Now: music.
1. Unfathomable Ruination – "Disciples of Pestilence, from Decennium Ruinae (Technical Death Metal – Willowtip Records). Writing soulful, urgent, emotive technical death metal is one of those elusive arts that seem to, well, elude most of those even trying. Perhaps it's because a lot of the genre is based on super-human  technicality, but technical death metal that touches my innermost soul is a rare thing. This new EP from Unfathomable Ruination, however, serves just that, injecting so much atmosphere and variety into what could have just been an empty pummel-fest. One of the best EPs I've heard thus far this year and certainly some of the very best death metal. FFO: Wormed, Artificial Brain, Fractal Generator.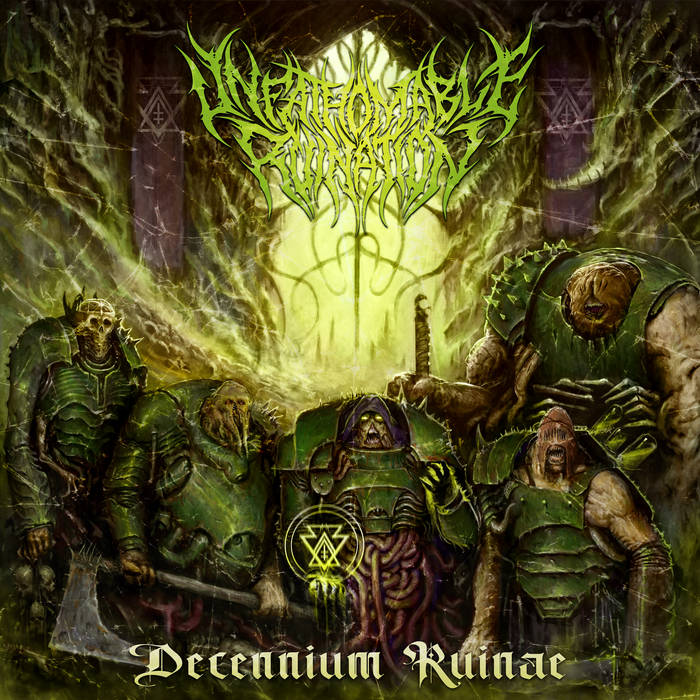 2. Hermóðr – "In Darkness," from Relighting (Post-Black Metal – Independent). Can't say I've kept up with all things Hermóðr recently, that's a pretty tall order. But this release is a very nice chance of pace of where I had this project mentally. A very pleasant, very emotive brand of lo-fi post-black/atmospheric black metal that feels – especially with the addition of female vocals – kind of like a raw post-Alcest, if that makes any kind of sense. Beautiful and slow-paced without losing momentum or getting stale. Very well done. FFO: Alcest, Lustre, None.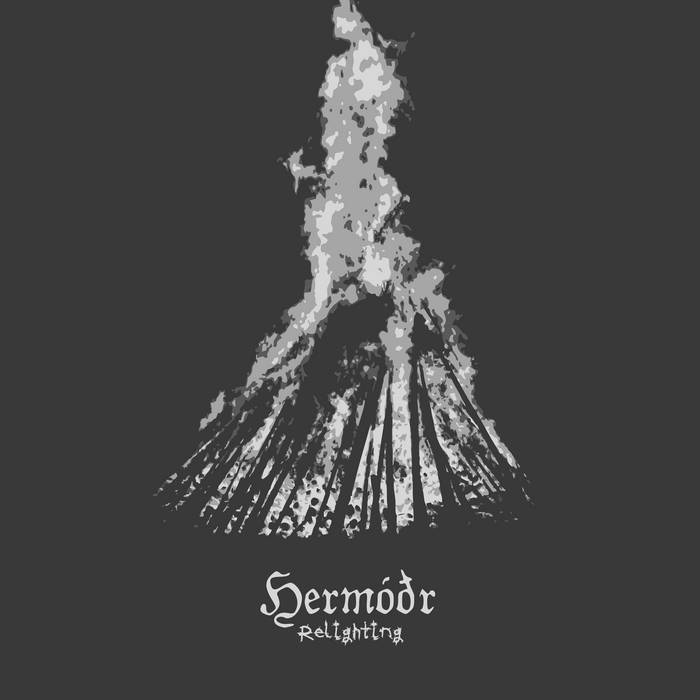 3. Phreneticum – "Krankhaft" from Der Stille Zerfall (Black Metal – Onism Productions). I've been meaning to write about this one for a while now, but haven't gotten to it for whatever reason. If you're going to record a "traditional" black metal album you might as well try to do something a bit different about it. And this new album from German group Phreneticum is an interesting case in point – it's not that they do anything drastic with the 2nd-wave formula but it's as if they went so directly at at a traditional vibe that they ended up with something else. Dynamic, moody and, at times. absolutely ruthless. This and the last Djevel are to me the only ones doing the more orthodox thing at this level. Fantastic stuff. FFO: Djevel, Mayhem, Tsjuder.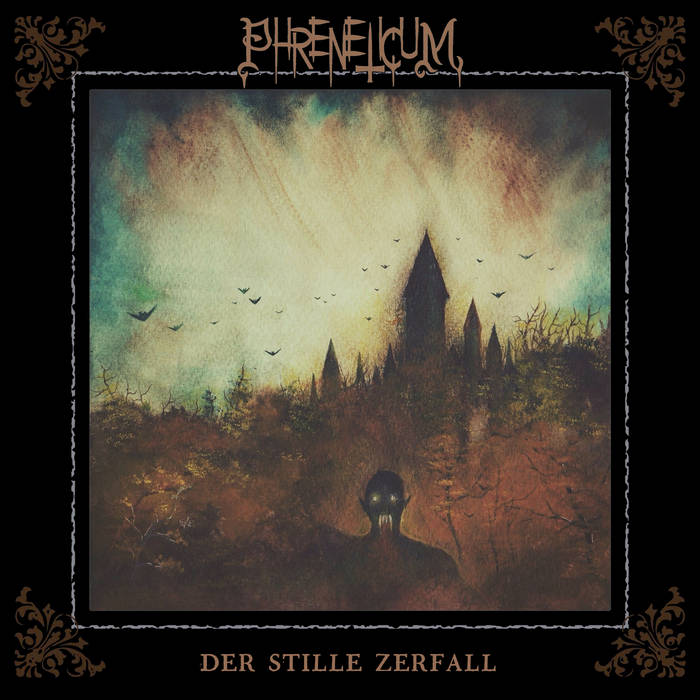 4. Pharmacist – "When Organics Shrink," from Forensically Undetectable Waste (Goregrind/Death Metal – Independent). I dare you to find a more satisfying, beautiful, crushing piece of music than this new Pharmacist EP. Already one of the most unique, disturbing voices in the contemporary grindcore scene, the Japanese project seems to somehow get better with each release, and god knows they release quite a bit. This recent one might be, however, my favorite one yet. Catchy as all hell, it's basically a headbanging feast of depravity. FFO: Internal Rot, Miasmatic Necrosis, Fetid.
5. Empyreal Vault – "The Judgement," from Judgement (Melodic Technical Death Metal Or Something Like That – Great Dane Records). Over the top in every conceivable way – in tone, in execution, in the mixing of moods, this is just too much. Too much, that is, in the best way possible, full-throttle music maximalism, whether it's on the tech-death, shreddy pole or, somehow, that atmospheric, melodic one. This is just, basically, fucking great. Excess done right. FFO: I actually have no idea. OF EVERTHING!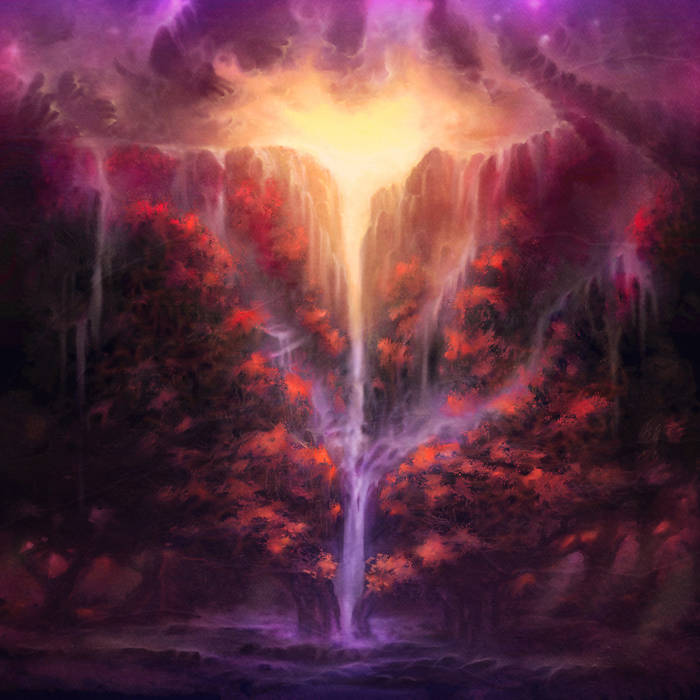 6. Geist Elbereth – "Greeted by the Black Winds," from Blades of the East (Black Metal – Repose Records). Well, speaking of too much this track is the perfect embodiment of excess, only in a completely different direction. This debut EP is just a lot – a lot of aggression, a lot of atmosphere, a supremely raw and direct feel. I mean, even that cover is a lot. But it just melds beautifully, like boulders tumbling down a snowy, pine-lined mountain, while being extremely sad about the whole ordeal. Perfect. FFO: Djevel, Spectral Wound, Lamp of Murmuur.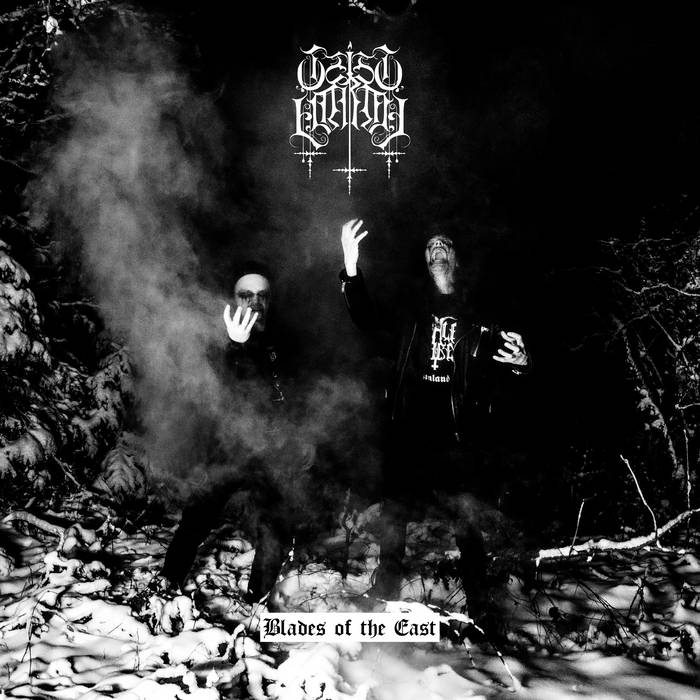 7. Darkthrone – "Hate Cloak," from Eternal Hails (Black/Doom – Peaceville Records). At this point I think it's safe to say that Darkthrone can do whatever the fuck they want to, a fact which they have gleefully displayed on basically every album they have ever released. But one thing that Darkthrone is NEVER sick of and will probably will never get sick of, is I guess what you could call rock n' roll lab work. They have bands like Black Sabbath and AC/DC under their microscopes, doing their absolute best to try and distill the purest, unadulterated form of the various elements of rock music – pace, rhythm, guitar tone, drum sound, room sound, whatever. This first track from their upcoming album just sounds like another report on their findings, a pure, almost fundamental doom metal/black metal track that, like one of those fancy Michelin restaurants, places two components on your plate and it's somehow better than anything you have ever tasted. FFO: Darkthrone.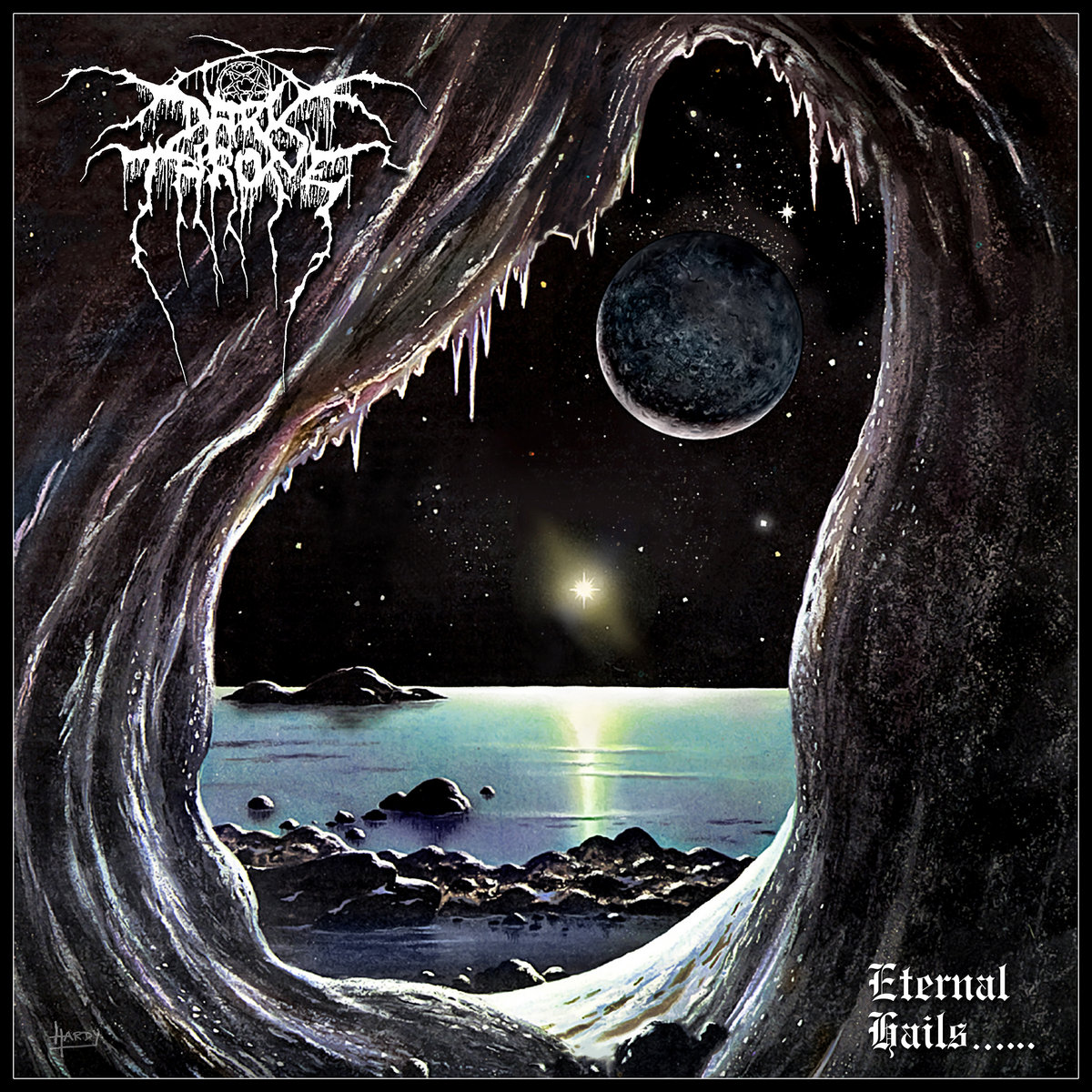 8. < c o d e > – "Dread Stridulate Lodge," from Flyblown Prince (Avant-Garde Black Metal – Karisma and Dark Essence Records). Yeah, so new releases coming from Darkthrone and Mayhem (oh yeah, that too) and now a new album from progressive/weirdo legends < c o d e >. Because why the hell not, right? Tender and ferocious all at once, cerebral and visceral, and just a stunning whirlwind of emotion and aggression. It'll some time to unpack this one, but honestly cannot fucking wait. FFO: Dødheimsgard, Virus, Manes.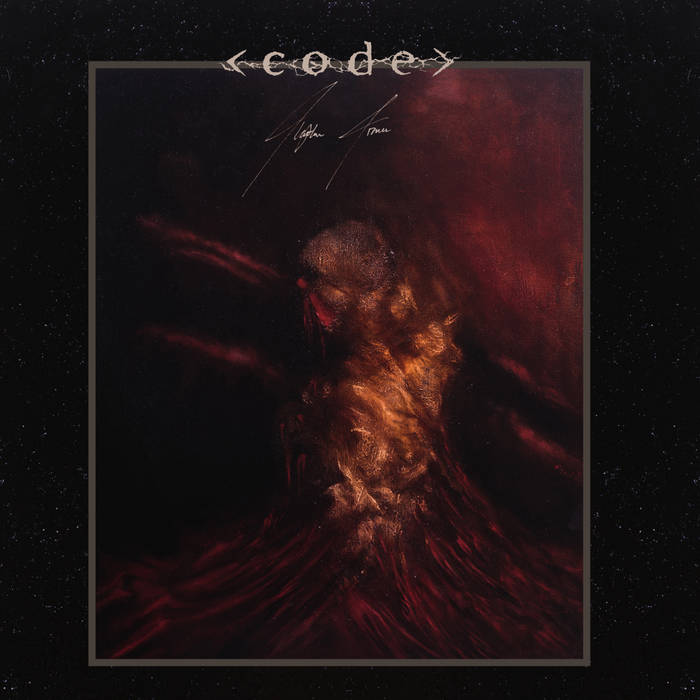 9. Dridge – "Meddle," from Curing (Goth/Sludge/Punk – World Gone Mad Records). There were a couple of more interesting black metal releases I could have discussed but I needed something different and holy my dear god is this different. At times this feels like what would have happened if Joy Division had had a slimy, grimy side project. Impeccable mood and atmosphere, some pretty fantastic songwriting and performances, and THAT FUCKING GROOVE. Like a love child of the Misfits, The Cramp and GWAR. Or something. Just fucking fantastic. Too bad the shipping over here is insane, that shirt is fire too. FFO: Misfits, David Bowie, Television.
FIVE MORE THINGS YOU NEED TO KNOW
ONE: If you need some Mick Barr/Colin Martson insanity. OK, more Mick Barr/Colin Martson insanity, then there's a new Hathenter album.
TWO: I revisited Dark Castle's discography this week and came out thinking how fucking brilliant it is and also thinking that I think I understand some of Suffering Hour's sound a bit more.
THREE: Those other black metal releases I mentioned in section 9? The new Nemorous might be the best out of the bunch. Really enjoyable.
FOUR: We're still swirling in the whirlpool of pure shit that sometimes that world/life seem to dish out, but there was also an important piece of good news in that I was hired as a tenure-track lecturer. It's been six long years of blind drudgery and the results are beginning to come in. Very satisfying and extremely humbling, especially since I know this was probably one percent my own work and 99 percent the help and encouragement I received along the way.
FIVE: All those fucking festival posters are popping up post-COVID and reminding me how horrible it feels to just look at those things and think that I probably won't attend any of them.
ONE LAST THING PROMISE: This is a bit off topic, but I happened to stumble on this great anecdote Jay-Z told about DMX and it really made my day. Everything you need to know about the value of showmanship in three short minutes.