NINE SONGS I LIKED THIS WEEK IN LIST FORM APR JUNE 6 – JUNE 12 – PLAGUE EDITION #62
A week of OK highs and very low lows. Hopefully you all had nothing but highs, and that your lows were mediocre at best. Not much to add this time around, just stay safe.
As always, check out our multiple interview projects and other cool shit. And if you'd like to keep abreast of the latest, most pressing developments follow us wherever we may roam (Twitter, Facebook, Instagram, Spotify), and listen to our shitty podcast (YouTube, Spotify, Apple), and to check out our amazing compilation albums. Oh, and you can support our unholy work here, if you feel like it. Early access to our bigger projects, weekly exclusive recommendations and playlists, and that wonderful feeling that you're encouraging a life-consuming band musical habit. 
1. Рожь – "Тихие воды глубоки," from Вечное (Atmospheric Black Metal – Reflection Nebula). I would rather not use the hyperbolic, often senseless language I use in my now semi-notorious year-end lists since, well, I'd rather leave that kind of this to that specific context. But I swear on all that is holy and unholy that this album makes me want to run naked through a pine-needle-ridden snowy forest and wear an elk's headdress or some wild shit like that. And with all it's coldness this newest effort from Russian one-man project Рожь feels warm. Warm as in being a loving space, as in being near a fire, as in sleeping while feeling absolutely safe. Emotion-rendering, eye-watering music. FFO: Wolves in the Throne Room, Turia, Grima.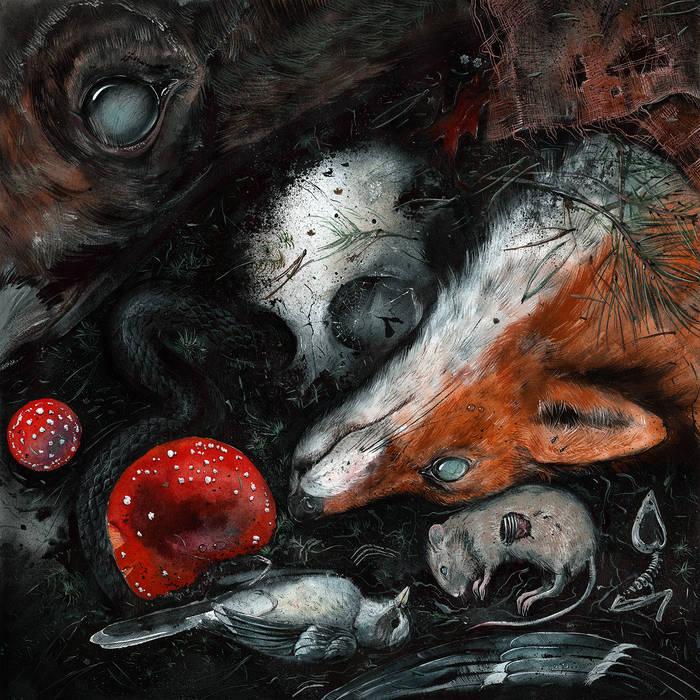 2. Melancholia – "Chthonic Hymn," from Static Church (Sludge/Post-Metal – Independent). When my children are old enough to enquire as to the correct way of drumming to a slow-paced, sludgy track I shall direct them to this short and impressive release by this American duo. Not that the drumming is the only thing that is simply spectacular about these track (and this track in particular) – there's an impeccable use of atmosphere and dynamism, fantastic buildup, and amazing performances. This is the kind of shit I live to listen to in shitty times such as these. Thank the devil for Melancholia. FFO: Indian, Thou, Chained to the Bottom of the Ocean.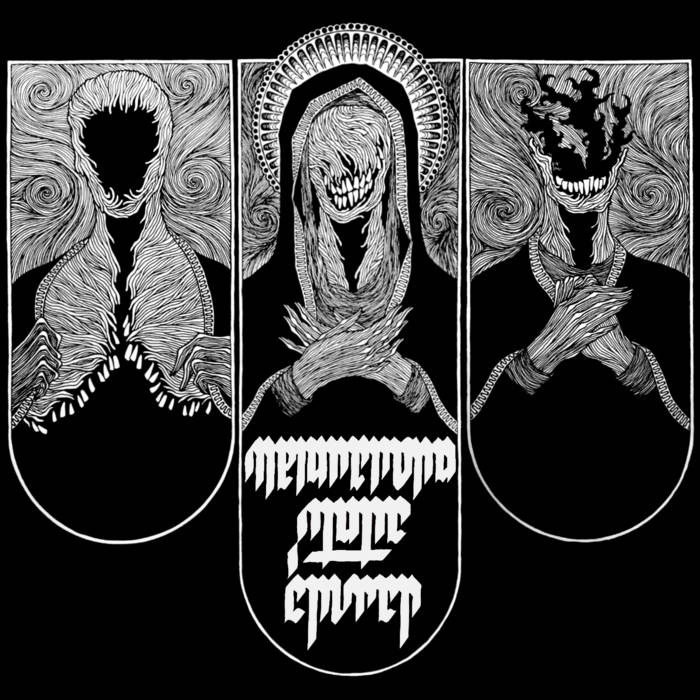 3. Sordide – "Ruines Futures," from Les Idées Blanches (Black Metal – Les Acteurs de l'Ombre Productions). Is this black metal? It might be, not sure. If sure feels like black metal, but, and this is why I'm even raising this question, it also feels much more than black metal. It feels like lo-fi rock n' roll, it feels like nasty grunge (Mudhoney-style), and it feels, in some ways, so damn black metal it somehow transcends black metal. In all those ways this new album by this fascinating French project reminds me quite a bit of another album I've had all these fuzzy feelings about, last year's masterpiece from Daggers, Neon Noir Erotica. Regardless, this is brilliant rock/pop/black-metal/garage mayhem and I'm loving it. FFO: Daggers, Celtic Frost, Grey Aura.
4. Stress Angel – "Bursting Church," from Bursting Church (Thrash/Black – Stygian Black Hand). Energy. That's the word this track brings to mind, pure energy. Everything about this screams people in a basement ripping their faces off while being perhaps slightly inebriated and shirtless. And while my own personal repressions disable me from partaking in such activities, I find that music like this makes me wish I could, all while wallowing in some fake goat blood, naturally. This is the very definition of "driving" and energetic metal. Thing is, however, it's also very, very smart and very well done. Fantastic stuff. FFO: Svpremacist, Spirit Possession, Invocation Spells.
5. Dungeon Serpent – "Necroscope," from World of Sorrows (Death Metal – Desert Wastelands Productions). Speaking of high energy, here's some nasty shit to stuff up your nostrils. The first track from the upcoming debut for this Canadian one-man project is dark, airy, melodic, and crushing. And whereas the previous entry was free and energetic in that "shirtless devil party" way, this right here bears the unmistakable aroma of burnt offerings and maybe some steeds too. Pummeling, driving and melodic without being annoying. I dare say melodic even in all the best ways. Great shit. FFO: Dødskvad, Panopticon, A Canorous Quintet.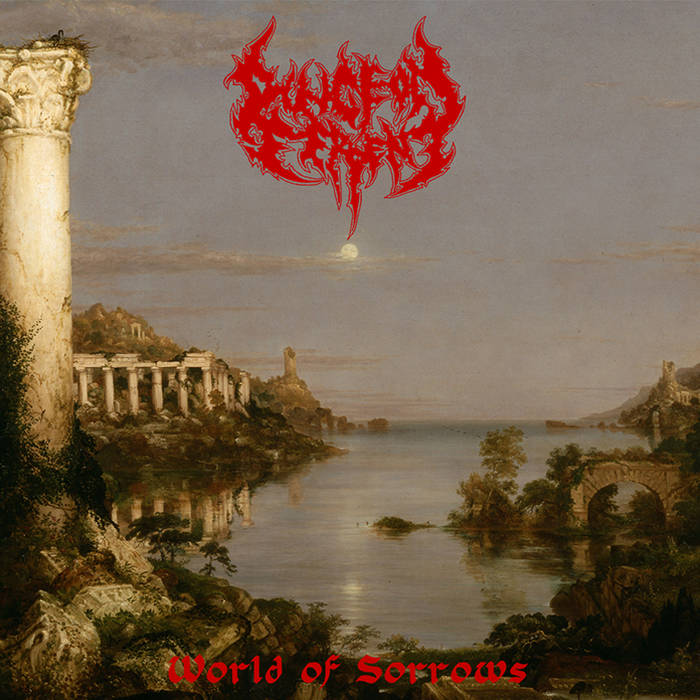 6. Autolatry – "Pale Dishonor," from Native (Avant-Garde Black Metal – Independent). So, yeah, this song isn't new in that "this is new" kind of way, but it sure as hell is new to me. So, apparently the ever-flowing stream of creativity that is the Kaminsky clan (see: Stone Healer, Log Driver, etc) had a black metal project that I had never heard that was pretty fucking great by the name of Autolatry. This album in particular, their second (and last, they split up) really made my week. A fine mix of Krallice levels of weird and painfully pleasing with some proggy, rocking vibes. And it works amazingly together. Maybe everyone knew about this and I'm the dumb one (would not be the first time) but this is a revelation. FFO: Krallice, Yellow Eyes, Kayo Dot.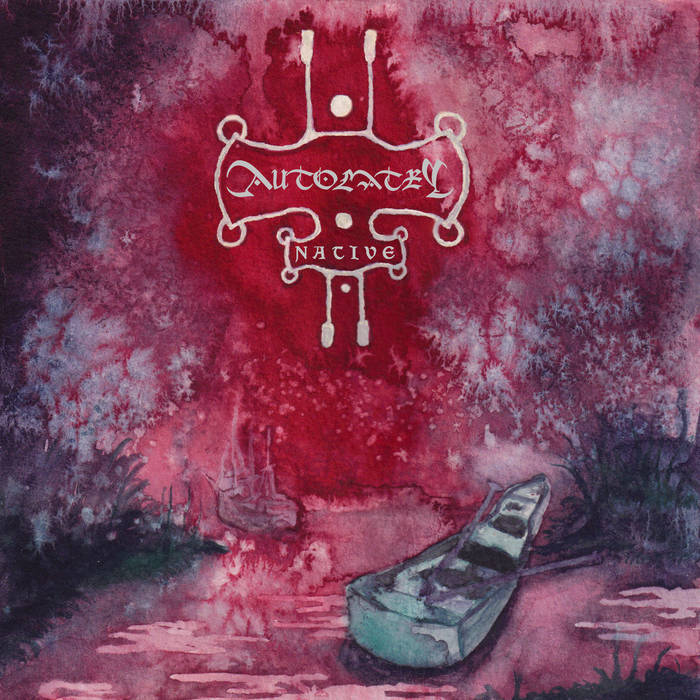 7. Wolves in the Throne Room – "Mountain Magick," from Primordial Arcana (Atmospheric Black Metal – Relapse Records). It's not something that I think I've ever said out loud, but WIITR have never released a bad album. Their latest, Thrice Woven, tool a while to grow on me, but then became one of my most listened-to albums of theirs, and just in general, it's a discography filled with gems and masterpieces (spearheaded, naturally, by Celestial Lineage, the subject of a past Albums of the Decade interview with the band). All of which is to say that this new song fucking kicks woodland-loving ass, and that, without actually realizing it, what I sorely needed right now was a new album from these fine Weavers and now we're actually going to get one. So excited.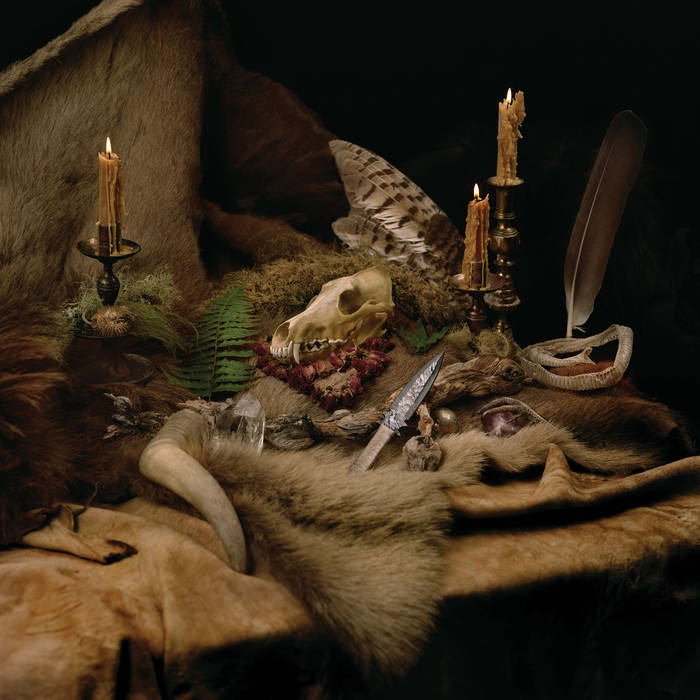 8. Friisk – "Dem Wind entgegen," from …un torügg bleev blot Sand (Black Metal – Vendetta Records). Friisk's debut EP and fantastic split with Loth (another fantastic band worth checking out) have been two standout black metal releases for me in recent years. Emotional, shifty, aggressive as fuck, kinda desperate, and just hitting that elusive middle ground between overwhelming you with power and overwhelming you with emotion. And this first track from their upcoming debut LP is just as fantastic. Massive, emotive, and well worth your time. FFO: Loth, Ultha, Sun Worship.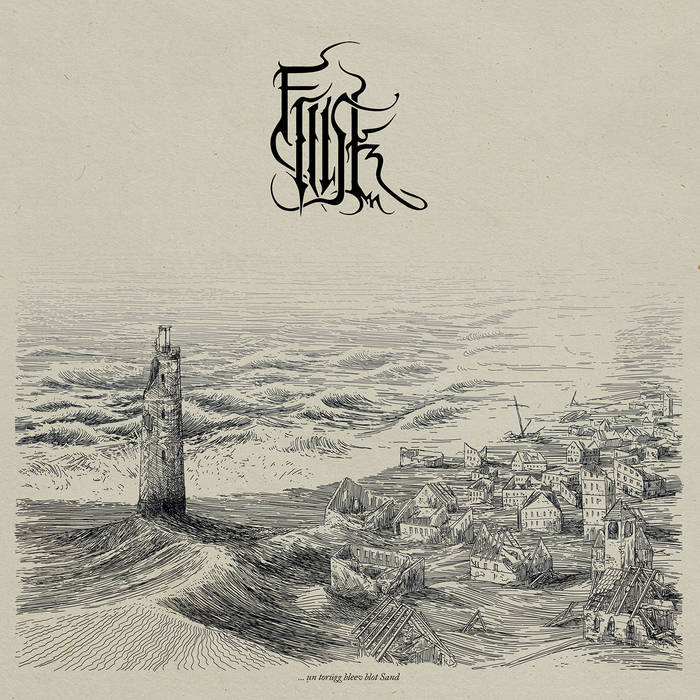 9. Mastiff – "Endless," from Leave Me The Ashes Of The Earth (Metallic Hardcore – eOne Heavy). Plague, the previous album from U.K. band Mastiff, was one of the heaviest things around and an album that really made a dent for me at the time (also featured on my 2019 best of list, in the prestigious "Albums that Probably Own Very Large Dogs" category). So a new album is great news, and a first track that sounds this friggin' heavy is even better news. Can't wait to play this album on repeat as I visualize the violent downfall of my enemies. FFO: Nails, All Pigs Must Die, Leeched.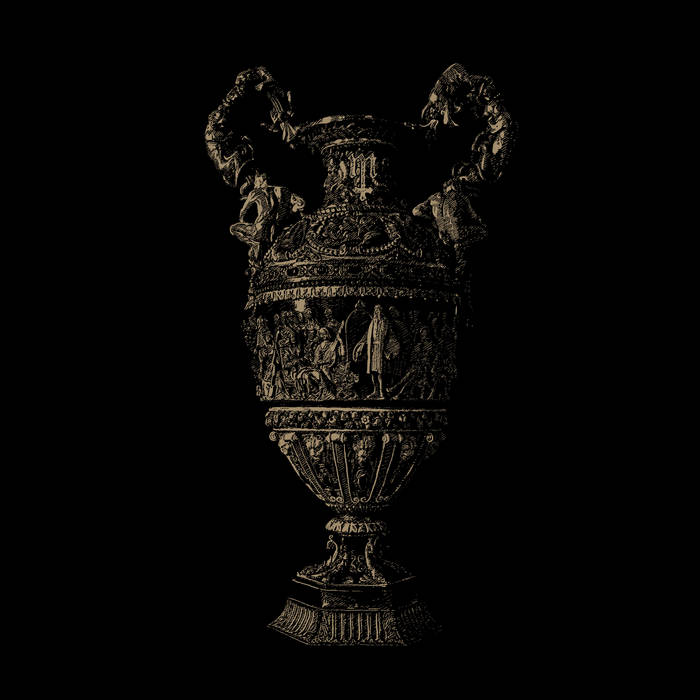 FIVE MORE THINGS YOU NEED TO KNOW
ONE: New Dornenreich album is out now via Prophecy Productions. Didn't include it this week since I need some time with it, but if you're a fan of weird, folky, avant-garde along the lines (kinda) of Virus or Agalloch then don't miss out.
TWO: Locrian, only one of the best bands in existence, is finally ready to record a new album. Praise. 
THREE: Yearning for some depressive black metal? This new release from Miraak is fucking fantastic.
FOUR: Shit went sideways this week in a pretty bad way, but I guess we can still consider ourselves lucky considering the sheer amount of shit going on at any given moment. Still sucks, though. Expectations can be a bitch.
FIVE: Why do you think about the new Deafheaven single? Not sure I loved it, but will withhold judgment until I hear the whole thing. 
ONE LAST THING PROMISE: New Lingua Ignota is getting announced next week, hopefully with some soul-crushing music.