NINE SONGS I LIKED THIS WEEK IN LIST FORM APR JUNE 13 – JUNE 19 – PLAGUE EDITION #63
HI THERE! That's it. Keep safe.
As always, check out our multiple interview projects and other cool shit. And if you'd like to keep abreast of the latest, most pressing developments follow us wherever we may roam (Twitter, Facebook, Instagram, Spotify), and listen to our shitty podcast (YouTube, Spotify, Apple), and to check out our amazing compilation albums. You can support our unholy work here, if you feel like it. Early access to our bigger projects, weekly exclusive recommendations and playlists, and that wonderful feeling that you're encouraging a life-consuming band musical habit. 
1. Givre – "Adieu ces bons vins de Lannoys," from Le Pressoir mystique (Black Metal – Winter Sky Records). You may or may not like Lamp of Murmuur, but what I personally love about that project is how seamlessly it moves between raw black metal and what at times feels like pop. The same can be said for acts like Spider God or Old Nick. So if you're a fan of that strange combination then this sophomore album from Quebecois outfit Givre is going to make your year. Not as "poppy," however, much rather drenched in an 80s shoegazy melancholia and, somehow, a slight medieval vibe too. All of which make for an extremely unique, wonderfully rewarding listen. FFO: Lamp of Murmuur, Old Nick, Alcest.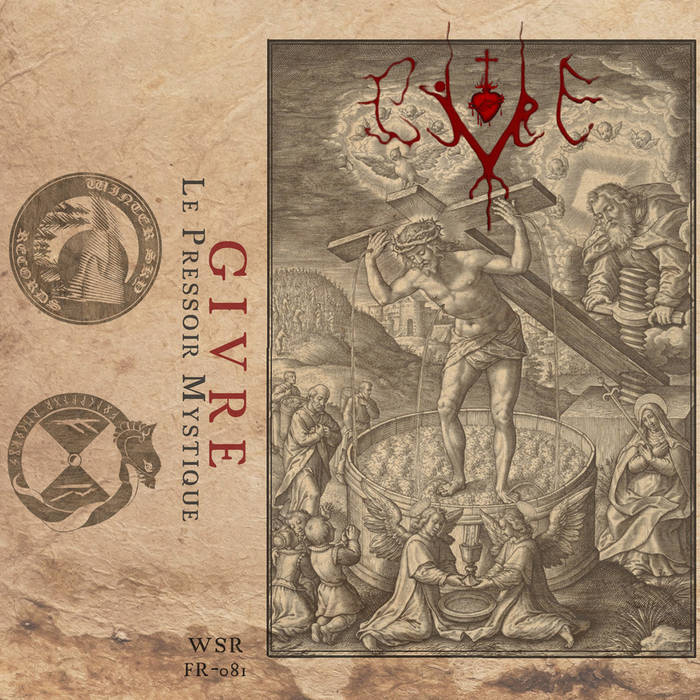 2. Witch Vomit  – "Necrometamorphosis," from Abhorrent Rapture (Death Metal – 20 Buck Spin). So I guess Wtich Vomit, one of my favorite contemporary death metal bands and a strong contender for the most fun DM around, just went ahead and released a new EP because they felt like it. You won't see me complaining, however. Another batch of perfectly executed, pristinely recorded (I assume Evan Mersky's work again) death metal songs, with just a measure dynamism and space (check out the almost-proggy break here) to keep everything light enough to float (this may or may not have been a witch pun). Fantastic. FFO: Cerebral Rot, Undergang, Phrenelith.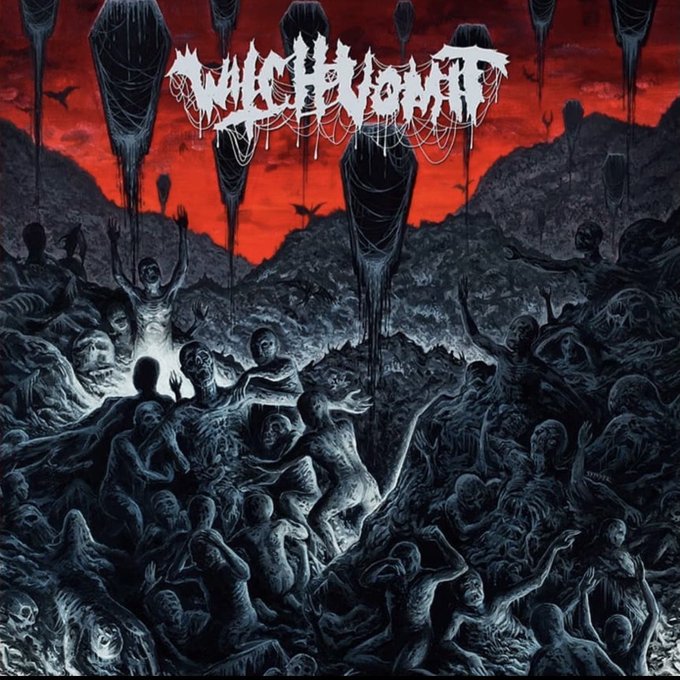 3. Kvadrat – "Ψυχική Αποσύνθεση," from Ψυχική Αποσύνθεση (Black Metal – Total Dissonance Worship). I mean, there are many way to broach the pompous-sounding, dissonant, straight-forward brand of black metal that has been rearing its head in the past few years. Most of the those ways, however, are very, very wrong. Black metal works, for me, when it's human or flawed and fails miserably when it begins to drink it's own cool-aide. Dissonance, ferocity, these can all implode into trope and empty gesture, making a very big scary monster feel kinda of weak. That IS NOT the case here with this debut EP by Greek dup Kvadrat. Is it "dark" and "dissonant" and all that crap? It is. But it also has feeling and a rare sense of urgency which makes those generic tropes feel like necessary elements as opposed to posturing. Great shit, is what I'm saying. And THAT DRUMMING. FFO: Selbst, Turia, Sinmara.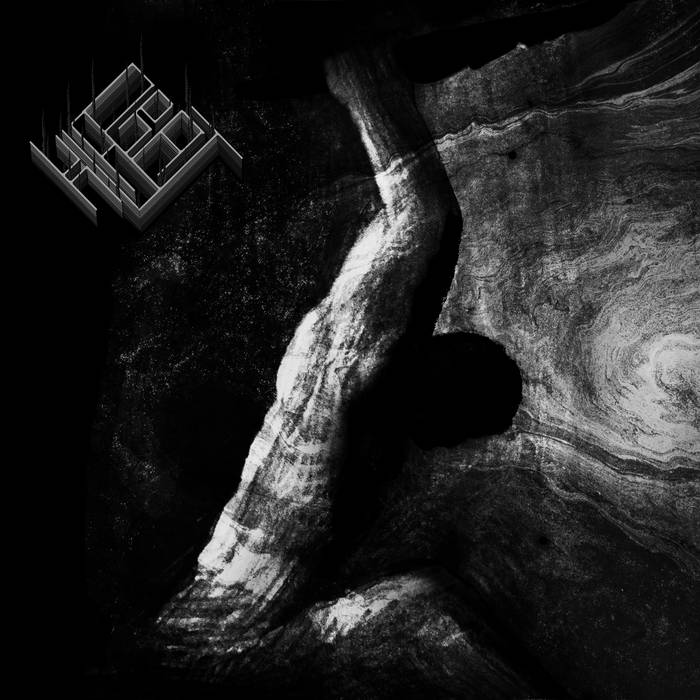 4. Gråt Strigoi – "Ex Nihlo, from Communion of The Nameless ( Black Metal – Independent). Funeral doom, depressive black metal, post-black metal, all things I'm not sure I've ever even considering going together and oh my GOD was I wrong. This newest release from Scottish duo Gråt Strigoi is basically dark honey to my ears, combining the atmosphere of doom and and desperation and angst of DSBM to create just a masterful set of songs. As wide as the sky, as dark as a rotten corpse. Can it get better than this? Also, fun fact: One of the very first installments of this recommendation series included a writeup of their wonderful 2019 album, so there you go. FFO: Xasthur, Feminazgul, Ultha.
5. Slow Fire Pistol – "Exit 24," from Rabbit Town Blues (Screamo/Post-Rock – Triple B Records). The wonderful album Eyelet released earlier this year has really been very comfortably perching atop my screamo/post-whatever list for the year. That is until this gem of a record came along. I'm not sure I'm ready to topple Eyelet just yet, but this short album/EP is just a masterful expression of angst, melancholy, and rage that should be deep in the ears (that sounds painful) of anyone remotely into screamo or post-rock/hardcore. And I have a feeling it's going to grow on me ever more as time passes. FFO: Envy, Rodan, Portrayal of Guilt.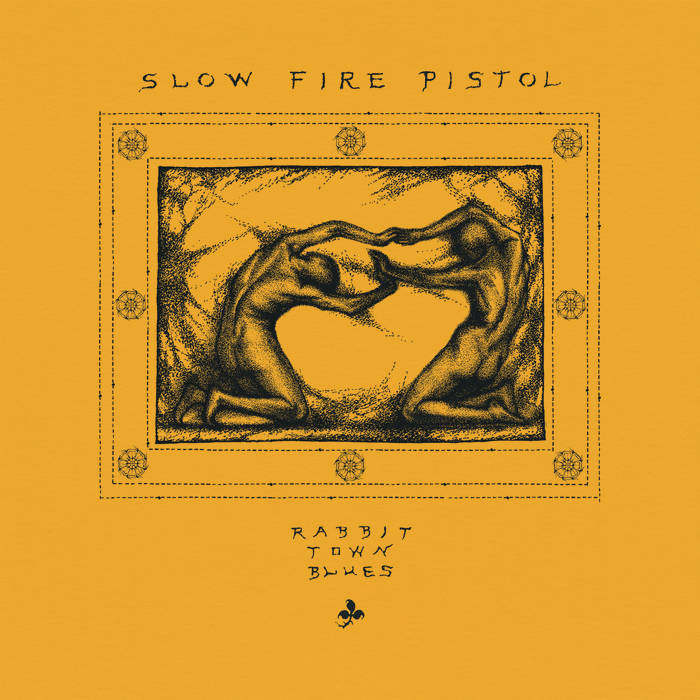 6. Pharmacist – "Surgical Intervention," from Split w/ Eggore (Grindcore/Death Metal – Bizarre Leprous Production). So, Japanese masters Pharmacist are just going to release another amazing set of songs and I'm then forced to introduce them every time? Nah, not today. Just listen. FFO: Internal Rot, Carcass, Pig Destroyer.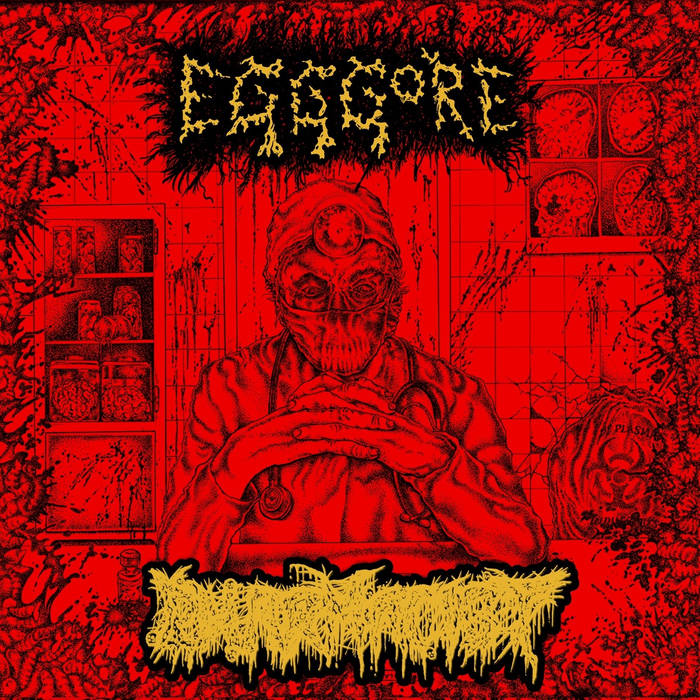 7. Grandeur – "I: Acatalepsia," from Aurea Aetas (Black Metal – Independent). From the mind that has brought you Narzissus, Ancient Mastery and more (much more) here's a new one-man, raw black metal project that was made for those in love with the magic that is a catchy lo-fi melody. It's dynamic, it's harsh and, as with many of the good acts roaming round these jagged black metal hills, so smart with melody. To the point, in fact, of believably passing as a stadium rock anthem, only executed via harsh aggression. Very nice, and very pleasant. FFO: Lamp of Murmuur, Revenant Marquis, Rebel Wizard. 
8. LINGUA IGNOTA – PENNSYLVANIA FURNACE from SINNER GET READY (Experimental/Choral – Sargent House). Kristin Hayter, AKA LINGUA IGNOTA, has been sitting pretty on the very top of the spear of harsh and experimental music for the last few years, and certainly since the release of her 2019 masterpiece and the subject of this interview, CALIGULA. So a new album from this priestess of fury and mercy is a real event, of a kind I'm not sure we've seen much as. And much like her labelmates Deafheaven, who are also coming with a highly anticipated album in a few months, it seems Ms. Hayter has put her soft foot forward. This is, naturally, gorgeous and heart crushing, but there's little doubt in my mind that it's but a calm hors-d'œuvre before the storm. FFO: Crying a lot.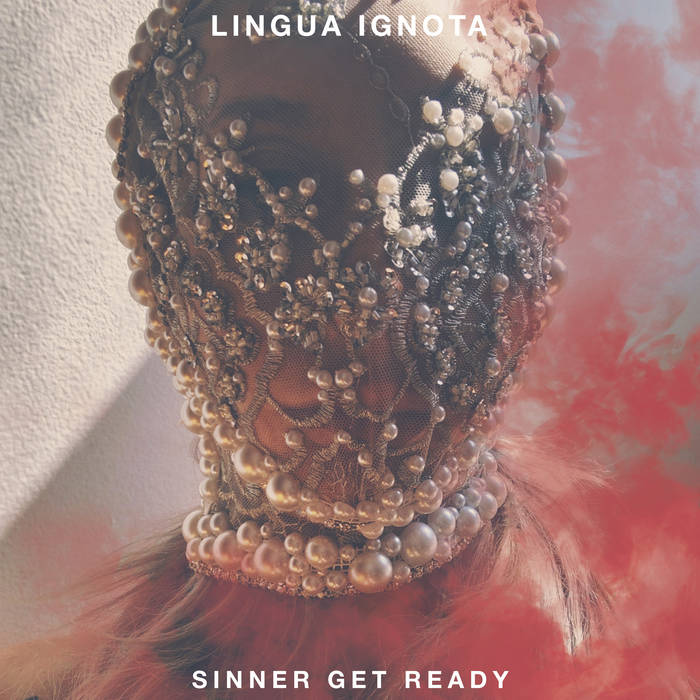 9. Old Ornament – "II," from Demo MMXXI (Black Metal – Independent). Some of the things I bump into while Bandcamp digging are kind of kept to the side for some reason. Sometimes I return to them, sometimes I don't, and sometimes I actually listen to them quite a bit before thinking about writing about them. Don't really know why that is, but this excellent demo from Indonesian one-man project Old Ornament fits squarely into that latter category. On the face of it there doesn't seem to be anything very distinct about this demo, which I guess is why I've been holding out writing about for as long as I have. But at the same time there's a special kind of magic that keeps bringing me back to this short release. It has all the drama and aggression of black metal on the harsher scale, but done very tastefully and executed with a lot of breadth and space. Dunno. I guess I just like it. FFO: Koldostvo, Thy Dying Light, Svrm.
FIVE MORE THINGS YOU NEED TO KNOW
ONE: The fantastic sludge band Heiress are finally coming back with a new album soon, which means this is as good a time as any to listen to everything they've ever done. 
TWO: Botanist and Thief are coming out with a new split, you can listen to one snippet here.
THREE: Brucia Records, one of the best new labels out there, announced the release of an intriguing new noise/experimental project by the name of Eden. 
FOUR: I do not deal well with good news, time off, and compliments. But aren't those exactly the same things that I am actively chasing my entire adult life? What the fuck is wrong with me?
FIVE: I have nothing to say about this right here, just that it's a trip. Need a trip? Here you go.
ONE LAST THING PROMISE: A couple of two cool announcements came in just yesterday: A new Carcass album coming (new track streaming) and a new Fluisteraars albums coming too. For now, however, my advice would be to listen to this Keres track.