NINE SONGS I LIKED THIS WEEK IN LIST FORM – DREW HAYS EDITION
This is usually that space in the weekly post where I actually don't have anything to write and/or I promote the week's long-form contributions (here's this week's, btw). And, really, the state of things isn't as different this week. I have nothing to write. But the reason I don't know what to write isn't the usual life-fatigue but just being sad. A few days ago I found out that Drew Hays, the songwriter and frontman for the New York black metal band God's Bastard, as well as the frontman of the sludge band Moron, and the former frontman of New York's Floods, had died at the age of 32.
I was an am first and foremost a fan. I heard God's Bastard EP, Last Standing Village just as it dropped on Bandcamp in early 2019 and my mind was blown complete away. Drew's power as a performer and a songwriter was undeniable, and the addition of a masterful drumming performance from the great Lev Weinstein (Krallice, Woe, Anicon) just made the whole thing exude life. I contacted Drew as soon as I could (which I do, as some of you reading this might attest) and we immediately hit it off. Drew's mind was (was?) an all-encompassing, all-firing-on-all-cylinders marvel of chaotic energy. He was one of the best, most perceptible readers I have ever met, an endlessly curious and intelligent mind, and he was in select group of people who I was genuinely excited about reading my stuff. He always got the best out of my interviews or my articles, and always expanded on what I had already thought of them. 
In that time I also did my best to try and promote Drew's projects, whether through incessantly writing about them, starting a whole interview series just so I could find a reason to interview him and promote his bands more, I had a God's Bastard song on the 2020 compilation album, and I name-dropped the duo on this interview I did with the incredible Black Market column last year. I even had the great honor of helping GD get an honest-to-god release of Last Standing Village after I sent it to I, Voidhanger Records to check out which resulted in the CD version being released last year. There were other plans in the making, none of those are going to happen anymore. I don't think.
The point of all that isn't to self aggrandize, but to say I was invested, and the reason I was invested was 1000% Drew, the person, the talent, and the rare humanity. Making connections with Drew, getting ways to push his music out there while I'm stranded in the bowels of the Mediterranean Basin felt like some kind of weird new magic. That I could have a friend who is also a fucking genius and that I could in some way participate in his advancement was unreal to me. It wasn't always easy during that period, not for anyone, but also for Drew, whose mind was so quick, intuitive, and feeling that the COVID-19 pandemic just seemed, at time, to undo him. It took a long while, and he got through it, because along with being an amazing human he was also a relentless, strong person. One of the strongest people I have ever met.
I still don't know what it was that killed this beautiful soul at 32, and maybe in some kind of shitty rock n' roll cliche this is just one of those talented, wild young men and women that have gone too soon. One of the endless shadows that surrounds those artists and bands that do make it to some form of notoriety. Maybe the untimely death of a young, under-appreciated musician is one of those movie stories that end with a slowly zooming out camera that exposes the gnarly, undone wasteland of musicians trying to get their spark out. But I refuse to zoom out. I'm zooming in for a while. Because Drew was my friend. 
Note: I was actually going to go ahead with a regular roundup this week, but that seems dumb. So, I'm going to do bands and artists that Drew loved, and I'll try to explain what it was they had meant for him. This isn't an attempt to guess Drew's list, this is more like the list that came out of my own conversations with him. Let's call it a collaboration. 
1. Lord Mantis – "Levia," from Pervertor (Sludge Metal – Candlelight Records). If I had to take a stab at what band Drew would cite as his favorite or his biggest inspiration it would probably be Lord Mantis. And there were very few songwriters and performers he respected and obsessed over more than Charlie Fell. I think there was something about how real it all felt, how personal and human it all felt. I'm guess here, I'm not him, but Charlie performs with his body, the band sounds like a bunch of bodies doing horrible things to their real-life-objects instruments and I think that's one of the consistent features of Drew's music and the music he liked. 
2. Caïna – "Applicant​/​Supplicant," from Setter of Unseen Snares (Black Metal – Broken Limbs Recordings). I learned about how much Caïna meant for Drew through, funnily enough, me telling him about the fact that I interviewed Andrew Curtis-Brignell for that same interview series I started to, basically, promote Drew's music. He went on about how much Andy's music meant for him, and also said how sorry he was for a social-media run-in he had with him that was fueled by a particularly nasty episode Drew was going through. He said, now that he was better, he wished he could see Caïna live so he could buy all the merch and apologize to Andy in person. Since that's not going to happen then: He was a huge fan Andy.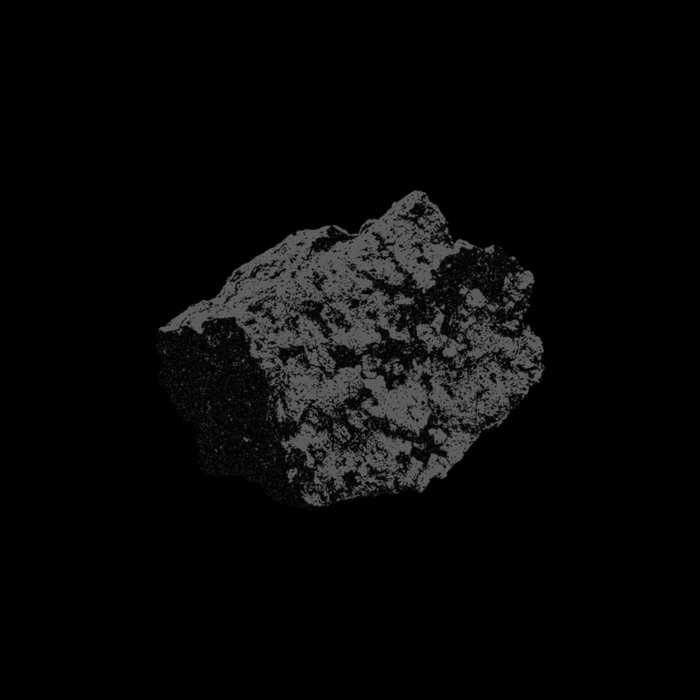 3. Pyrrhon – "Tennessee," from What Passes For Survival (Death Metal – Willowtip Records). Drew, as I said, had a tendency to be drawn to embodied, full-force, physical performers and bands. And I think very few artists symbolized that ability to be swallowed up, possessed by music than Pyrrhon and Doug Moore. We were both huge fans of Doug's writing. Doug's Black Market columns were to us the epitome of quality music writing, and me and Drew would gush over that part of Doug's art quite often. But he was in complete awe of Doug as a performer, as someone who almost becomes one with the music. I had never had the fortune to see Pyrrhon live, but I don't doubt this is the case.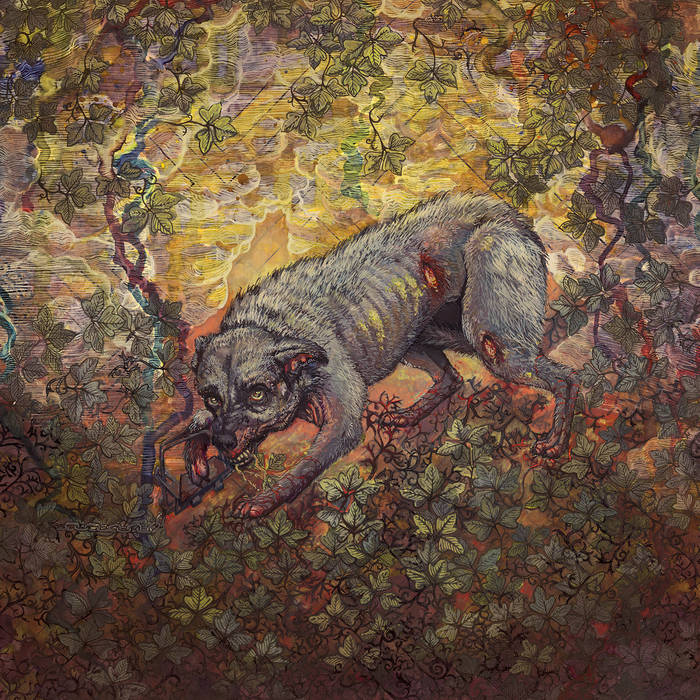 4. Kaatayra – "Das Serras, Sapiência e Sumidade," from No Ruidar da Mata that Mirra (Black Metal – Independent). Caio Lemos, the musical giant that is Kaatayra and Brii, was a force I encountered not long after I met Drew. As with Drew I was struck by the beauty and force of the music but mostly with the humanity. Life a storm happening inside a real person, who just happens to be one of the most talented musicians I have ever encountered. It was that thinking that led me to – again – interview Caio for the same interview series mentioned above already, and to the thought that these great minds should know each other. They hit it off, planned on releasing a split, and again I had that magical feeling of sitting here in the other side of the world making connections between people who were so special to me for so many reasons. I don't know if that split will see the light of day, maybe it will, but that magic has in the last few days turned to ashes in my mouth. Regardless, Drew thought the world of Caio. We would actually send his draft tracks to each other and just geek out on how much of a genius he is. The love is still there. I can feel it so much it hurts.
5. Ghostbound – "Goodbye," from All is Phantom (Prog Metal – A Sad Sadness Song). I had first heard of Ghostbound, the brainchild of Drew's friend Alec A. Head, through Drew's mentioning of them in that same interview I did with him in 2019. Alec was, indeed, Drew's friend but Drew also thought the world of Alec as a musician and an artist. I think that happens a lot, somehow, that the people you love are also the people who make the things you love. Sometimes not, sometimes those people are pieces of shit. But that was something Drew and I talked about quite a bit, about being a good person and also being a good person in your music. I think a lot of the people on this list are good people and great artists, none of them are as good or have been as good a friend to Drew as Alec. This song already killed me every time I heard it, now it's practically murdering me.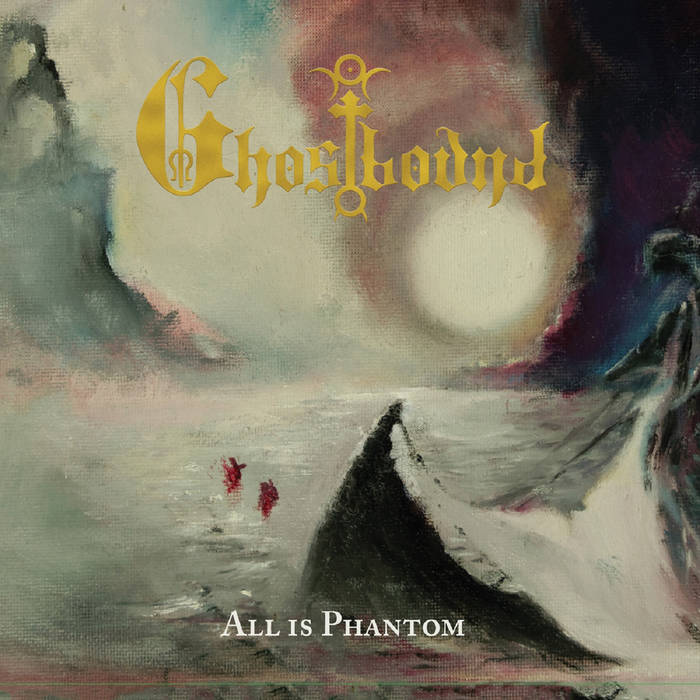 6. Kessef – "An End Fit for a Louse," from The Meaning of Stam (Sludge – Independent). Kessef are (were, because they're a bunch of babies) my favorite Israeli band and as such a band I thought Drew might like. He did. He LOVED Kessef. One of my favorite Drew quotes is about Kessef, saying their "riffs were stories." I actually tried to make that connection too, maybe get Drew playing with my stupid friend from Kessef but it never worked out (I like how anyone of them could read this right now and not know what I am referring to as the "stupid" one). Anyhow, he thought they ruled, which only goes to show how smart he was.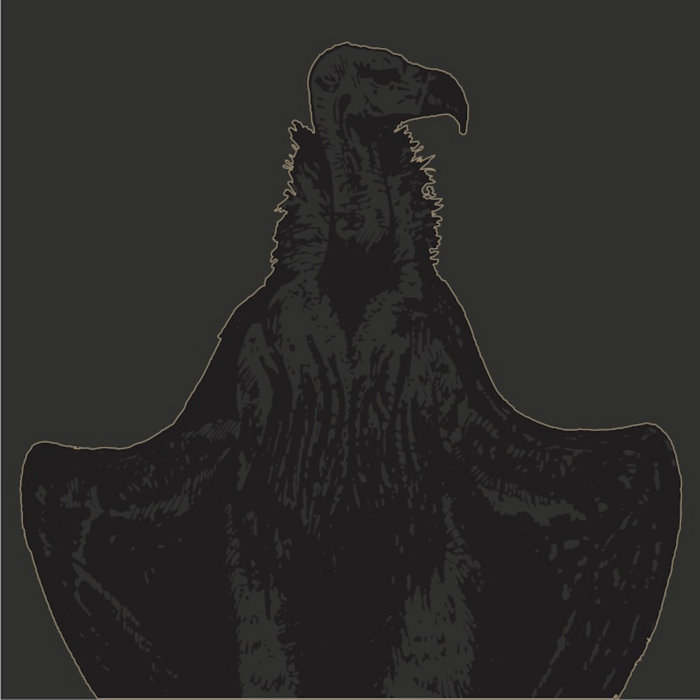 7. Crowbar – "Through A Wall Of Tears," from Time Heals Nothing (Sludge Doom – Pavement Music). Kessef made me think of Crowbar (in my mind they're always connected for some reason), which then led me to remember something Drew said about Crowbar and how underrated they were. There's something, again, about the human aspect of Crowbar that speaks so much to Drew's sensibility as an artist and a person. These are humans doing human thing. How rare is that? Anyhow, I have a feeling a lot of what Drew tried to do with Moron had a lot of Crowbar in it. I think I compared them to a drunk Crowbar once. 
8. Carlos Agraz – "The Spirit Moth." This one's not a song, just a beautiful drawing Carlos, who was a dear friend of Drew's (Mexico is now in the mix, you can see how this all felt like magic, couldn't you?) and who made this beautiful image to be included in the art of the planned Kaatayra/God's Bastard split. Carlos is an amazing artist and he's made many a fine cover, but this might be my favorite image of his. 
9. God's Bastard – "To the Last Standing Village," from Last Standing Village (Black Metal – I, Voidhanger Records). I'm guessing this would not have been Drew's choice to put his own music on this list. And had he chosen his own music my guess is that it would have been a Moron song, since he felt he stumbled into something really special with that project. But this is my choice. This is the beam of dirty light that inserted Drew Hays into my life, and it's a big part of what will remain for me going forward. I don't know, I don't feel like a big parting statement. It is what it is. So it goes.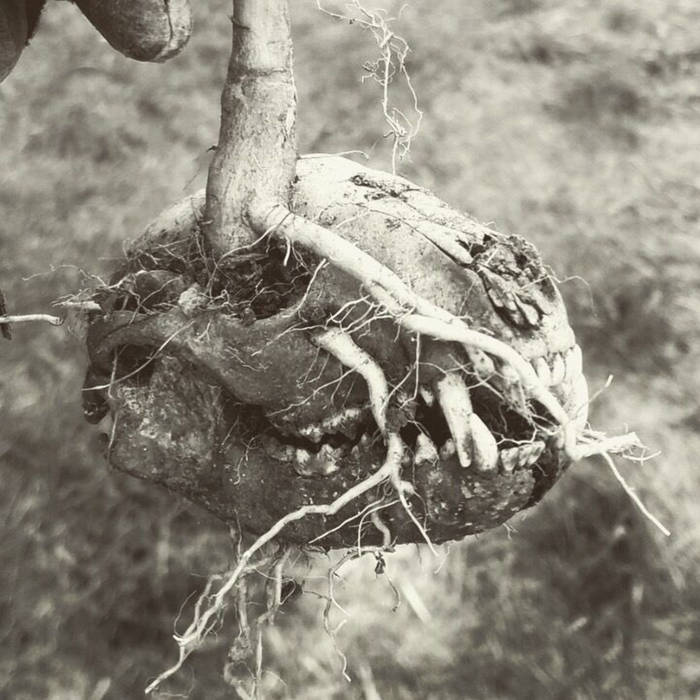 ONE LAST THING
Drew believed in positivity, in raising people up instead of putting them down. I know he raised me up. His encouragement kept me going even when it seems a lot of the effort I put into this site was pointless. And while Drew's death put a serious dent into my own sense of the power of friendship and a supportive metal community, if there's a legacy to be carried over it's that. I never had time for petty, hateful, condescending assholes keeping tabs of what counts as "real metal" or who's idea of feedback is shitting on other people's work. Now, in Drew's memory, I'll have zero time for it. Y'all congregate and joust over your intellectual/aesthetic/clout, I'll stick with the people raising other people up.
ONE LAST THING, PROMISE
A big thank you to Drew's family. You raised a good man. My deepest condolences.