NINE SONGS I LIKED THIS WEEK IN LIST FORM AUG 1 – AUG 7 – PLAGUE EDITION #69
Hey all, hope you're good and healthy. Another exhausting, anxious week, but also another week of amazing music. Maybe the two are somehow related!? Whatever, take care of yourself. Music time.
Check out our multiple interview projects and other cool shit. And if you'd like to keep abreast of the latest, most pressing developments follow us wherever we may roam (Twitter, Facebook, Instagram, Spotify and now also a tape-per-day series on TIK TOK!), and listen to our shitty podcast (YouTube, Spotify, Apple), and to check out our amazing compilation albums. You can support our unholy work here (Patreon), if you feel like it. Early access to our bigger projects, weekly exclusive recommendations and playlists, and that wonderful feeling that you're encouraging a life-consuming band musical habit.
1. Nothing Is Real – "Sickened Samsara," from Transmissions Of The Unearthly (Avant-Garde Metal – Independent). L.A. project Nothing is Real has already released a masterful, mind-bending album this year, so I innocently enough that would be enough brain power expended. Nope. Another album now on its way, with two just incredible tracks available to stream right now. A must for loves of the kind of extreme music that sounds like blissful chaos. FFO: Grey Aura, Suffering Hour, Bergraven.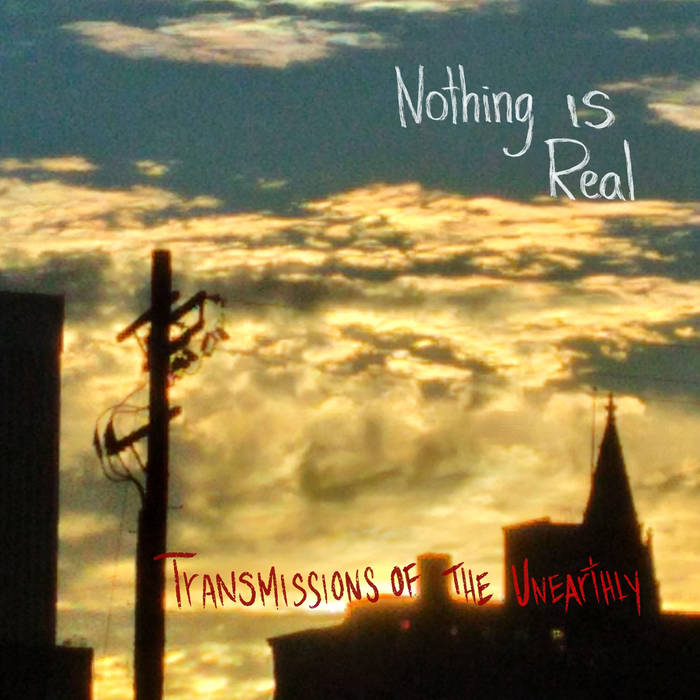 2. گرفتگی" – جوخه مرگ ," from جنگ ابدی (Death Metal – Independent). So, that's different. A raging black/death release from Iranian project گرفتگی ("Death Squad"), who, if I had to guess, was probably a one-man project but I don't actually know anything about them. Whoever they/he/she may be, this is one of those great examples of so many riffs and ideas occupying one seemingly snappy 2-minute song that it actually feels way longer and more satisfying. Just brutal, blackened force. FFO: Teitanblood, Temple Nightside, Ulcerot.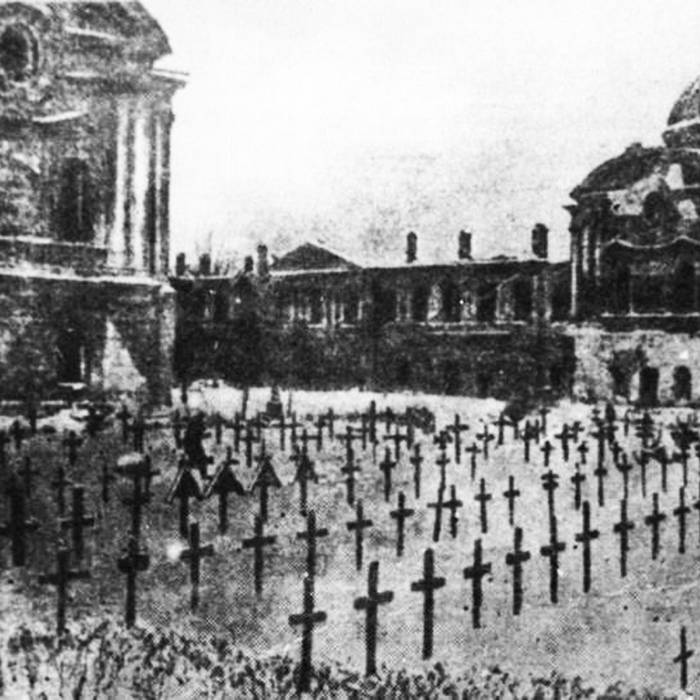 3. King Woman – "Morning Star," from Celestial Blues (Rock/Doom – Relapse Records). Kris Esfandiari AKA King Woman released an absolutely stunning album this past weekend, with more feeling, creativity and atmosphere than pretty much anything else I've listened to in the past few months (LINGUA IGNOTA is releasing a day before this is published, so, yeah, that opinion might change). It's not often I recommend albums on this puny platform on the strength of an artist's personality, but there's just so much of it here – in the choices, the tone, the songwriting – that it feels less like recommending an album as it does recommending a person. That doesn't make sense obviously, but just listen to the damn thing. FFO: Emma Ruth Rundle, Zeal and Ardor, LINGUA IGNOTA.
4. Hornwood Fell – "II E," from Keres (Avant-Garde Black/Death – Independent). There's a small portion of my soul wherein dissonance, ungodly pretentiousness, and awkward mixing converge into one dense, dark whole. It's not really where pure dissonance is, and a bit to the right of full-on bizarre shit, but in a murky sweet spot of yuck. This fantastic new record from Italian duo Hornwood Fell hit a bullseye right in the middle of that shit. Think Krallice and Ulcerate on an awkward first date and Ad Nauseum is playing in the background. Oh, and wait for the breakdown toward the end of the song. Oh my. FFO: Ulcerate, Ad Nauseum, Krallice.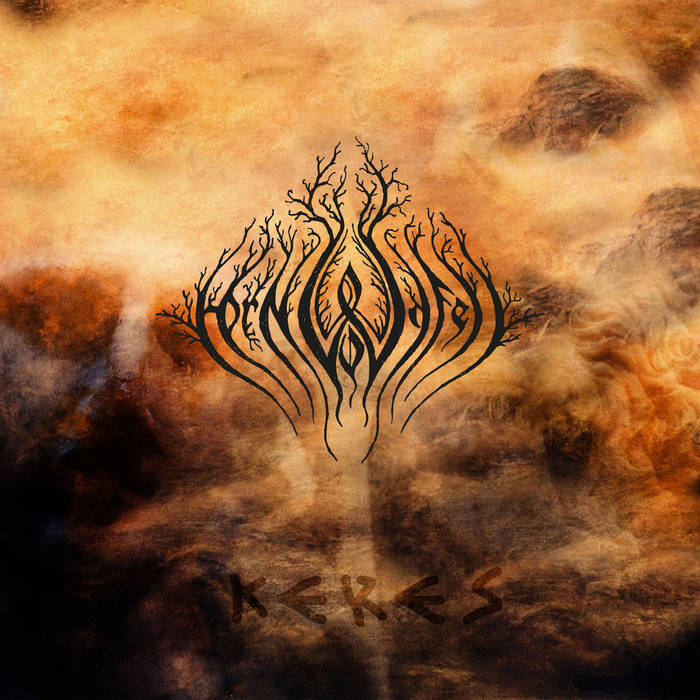 5. Zeal and Ardor – "Erase" (Man, I don't know – MVKA). The temptation to not mention Zeal and Ardor is great. Starting off as what might have seemed to some as a gimmicky project, the Manuel Gagneux-led beast has grown into a real, live and menacing entity. And so that's one reason to ignore a new Z&A – they're big enough to be noticed anyhow. A second reason has to do with my own petty ego, having caught on to the brilliance of Gagneux quite early, interviewing him for this very site (nice dude), and then watching spiral out of my league in a matter of months. But, popularity and ego notwithstanding, Zeal and Ardor are just horrible at releasing bad music (what?), continuing to evolve as they release one incredible new song after another. These most recent couple of singles ("Erase" and "Run") are just further testimony to the man's musical mind. Heavy, crushing, interesting, and beautiful. FFO: Faith no More, Ihsahn, Enslaved.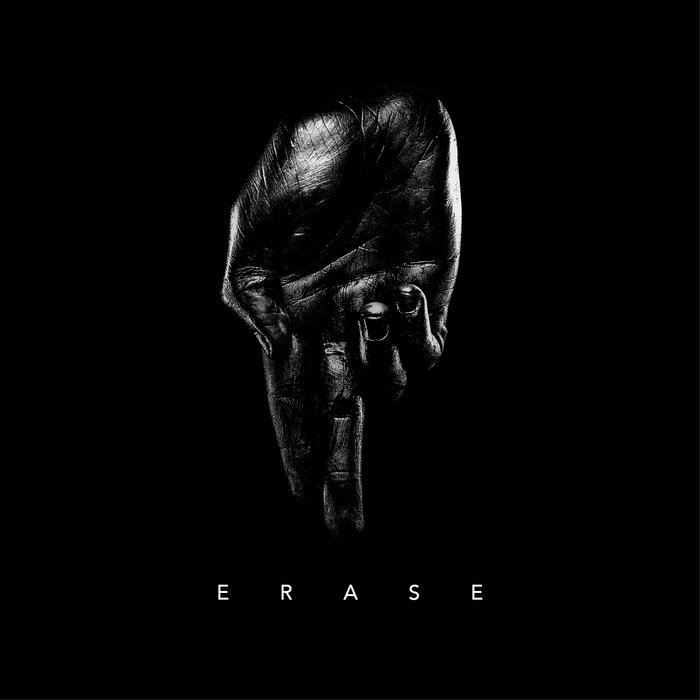 6. Sanctuaire – "Sidhgard, triomphale!." from Spectre de Mondes Passés (Black Metal – Les Productions Hérétiques). This is the kind of black metal that makes you feel like a horrible person. There's something so sweet, so enticing in its melodies – keyboards, choral – and the way they interact with the slight, almost muted raw instrumentals and the harsh vocals. I don't know what it is, but it feels like dumping your face in a tub of chocolate or ice cream. There's something so shimmeringly beautiful about it, in other words, that it almost feels wrong. But what a grand, bombastic, and beautiful example of classsic/modern black metal. FFO: Moulin Banal, Paysage D'Hiver, Drudkh.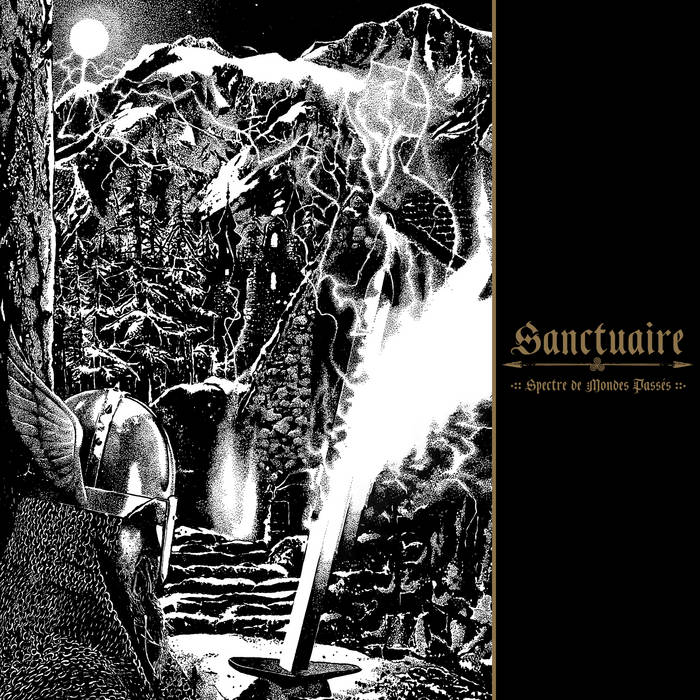 7. Lionoka – "Many Faces of the Great Spirit," from Tides of Triumph (Black Metal – Old Mill Productions). I was not aware of this Native American themed black metal project, but because very aware of it as a result of Myke C Town's great mid-year roundup (his videos are always a treat, especially if you're into raw black metal and hardcore). Took me a while to calibrate my brain to this album's strange wavelength, but once I was in I was completely taken away. Just the sheer amount of incredible ideas is staggering with each track feeling more like an album, and especially this one. Very tastefully done, beautiful folky lo-fi black metal. FFO: Lamp of Murmuur, Robes of Snow, Koldovstvo.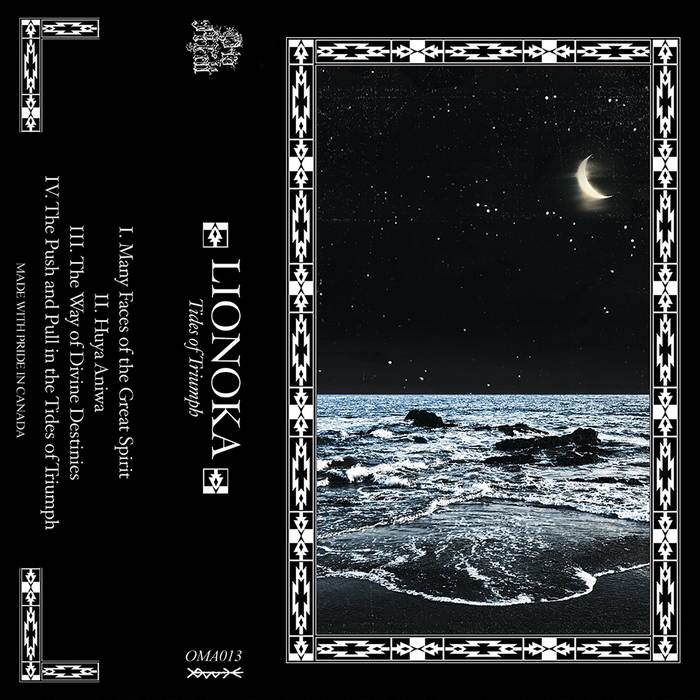 8. LINGUA IGNOTA – "THE SOLITARY BRETHREN OF EPHRATA," from SINNER GET READY (Experimental/Choral – Sargent House). CALIGULA came out in 2019 and ruined the universe. It was my second favorite album of that year, a subject of my Albums of the Decade interview series, and an unequivocal watershed moment in experimental and extreme music. But from the moment it came out a question rose in the back of my mind: How in the world do you follow up something as all-encompassing, as fragile, and as destructive as this? Now that the following album is here we can safely say that the answer is: you don't. The great ones, the truly, really, super-rarely great ones don't care about the next album. They care about the next step in the road, and then the next one, and the next one. That way you get the art that is the specific moment in that artist's life as well as the grand narrative of it all where they're done. SINNER GET READY is an aftermath, a "what's left," a "how we go on?" and a "can we go on?" too. Whereas CALIGULA (the subject of this Albums of the Decade interview) was the great reckoning, the great moment of judgement and naked fury, SINNER GET READY is a sewing, a weaving of the wreckage of ruin into something like a life, into something like the fabric of pearls and debris that covers Hayter's face on the cover. It would be unfair to judge it in any terms other than its own self, but there's not question that this album will forever be tangled with CALIGULA, much in the same way it'll be tangled forever with whatever comes next. Just another step in a grand, human, hurting road of love and pain. FFO: Simone Weil, Hilda Doolittle, Sappho.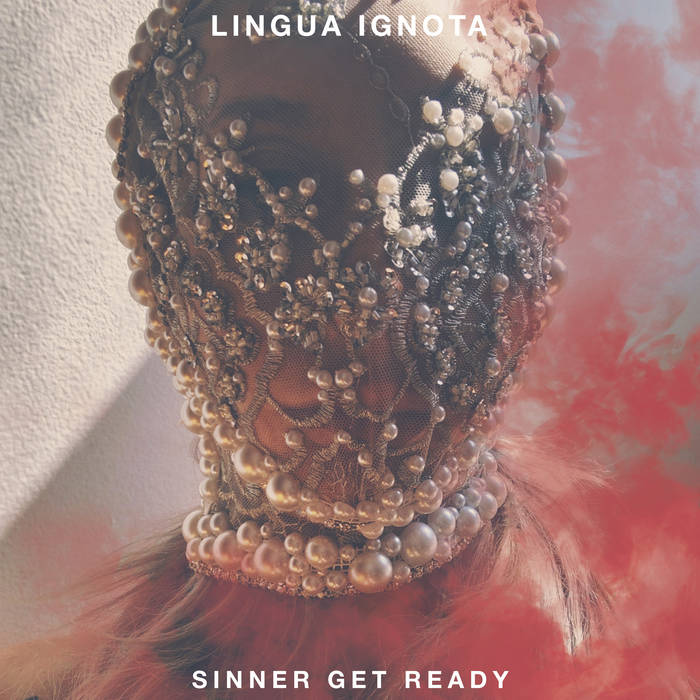 9. Feral Light – "Ceremonial Tower," from Ceremonial Tower (Black Meal – Independent). Feral Light's Life Vaopr was a great black metal album, probably on the underrated side as far as most people are concerned. This new EP, however, should/ought change at least some of that. Fantastic songs, great atmosphere (almost to the point of post-metal), and a ton of energy. Cool ass shit. FFO: Spire, Amenra, Vukari.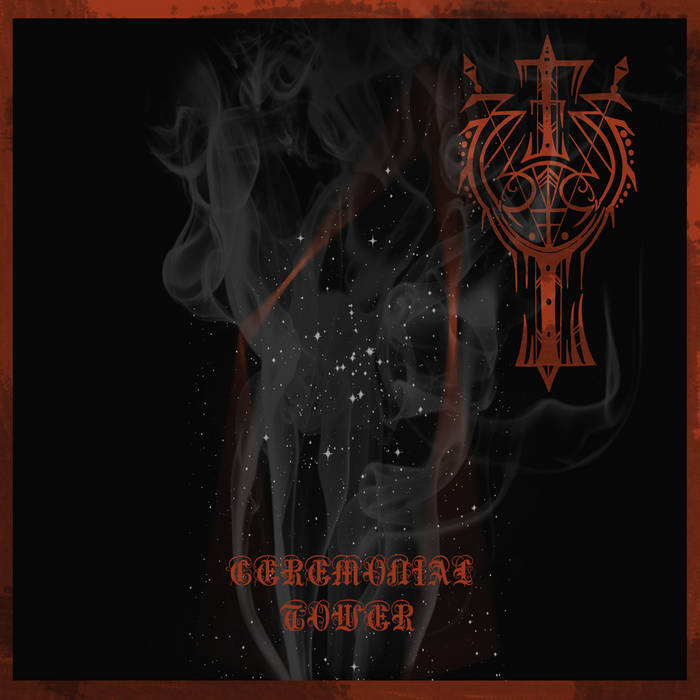 FIVE MORE THINGS YOU NEED TO KNOW
ONE: So, you need some 7 seconds of brutal hardcore? Caveman have got you covered.
TWO: So, a new Enslaved EP coming. That's nice!
THREE: Pharaoh Overlord released an instrumental-only (and thus trippy as all shit) version of their great recent album, 6.
FOUR: I live in a very specific place with its own very specific problems, so I'm note sure how relatable this is, but I just wonder about the shit my kids go through and whether or not I'm a shitty parent for even allowing any/all that pain into their lives. Maybe all parents feel like shitty parents, who knows, but god knows I feel like one.
FIVE: New singles this week from upcoming albums from Full of Hell and Kayo Dot. Both very good.
ONE LAST THING PROMISE: One of the best albums of the year, Brii's Sem Propósito, is getting a limited tape edition. Get it.
OH, and: Our good friends at Forlesen just released a vinyl version of their masterful debut (no. 11 on our 2020 list). Get it. NOW.