NINE SONGS I LIKED THIS WEEK IN LIST FORM AUG 15 – AUG 21 – PLAGUE EDITION #71
I know I say "wow what a week of music" every week, but this one was really, really special. 10s across the board, and a lot of cool exciting stuff to look forward to. This week also featured our exclusive full-album stream from the improvisational, jazz-drone debut from Tennessee trio Spintria. If you like your music challenging, fucked up, and wild, then do not miss this. Their album comes out this Sundy via the great Moonlight Cypress Archetypes. Also, we're still exclusively streaming the incredible new single from dissonant death metal project Defacement, so check that crushing shit out.
Other than that, as always, check out our various interview projects and other cool shit. And if you'd like to keep abreast of the latest, most pressing developments follow us wherever we may roam (Twitter, Facebook, Instagram, Spotify and now also a tape-per-day series on TIK TOK!), and listen to our shitty podcast (YouTube, Spotify, Apple), and to check out our amazing compilation albums. You can support our unholy work here (Patreon), if you feel like it. Early access to our bigger projects, weekly exclusive recommendations and playlists, and that wonderful feeling that you're encouraging a life-consuming band musical habit. Be well!
1. Serpent Column – "Edelweiss," from Katartisis (Avant-garde Black Metal – Dissonant Visions). I'll go ahead and preface this entry by saying that there's a perceptible uptick in quality releases in the last few weeks, due, I guess to the fact that the year is coming to an end and all the labels are putting their best foot forward. And a new album coming from this elusive and fantastic black metal project represents a big chuck out of that insanity. Melding avant-garde tendencies with mathcore spasms and black metal intensity, Serpent Column have been one of the most unique acts to come out in recent years. Judging from this excellent first single there's very little reason to believe they're slowing down in any way. FFO: Esoctrilihum, Ulthar, Oranssi Pazuzu.
2. Ænigmatum – "Fracturing Proclivity," from Deconsecrate (Death Metal – 20 Buck Spin). Not often am I lost for words, yet here we are. The easy part is that this is one of the best albums of the year, a top-3 death metal album for the year, and climbing. It's modern, impeccably written, recorded, and produced, and it feels fresh and modern and great. The harder part is trying to explain why an album that is in fact all of these things gives me such a strong mid-90s vibe – somewhere in that Individual Thought Patterns, Human or even Unquestionable Presence. It's not a copy, not in any way, and I honestly don't know if they're going for that style, but I just know that this album stirs in my old-man heart the same sense of wonder and awe that those albums gave me decades ago. That's saying a fucking lot. Unreal. FFO: Death, Blood Incantation, Horrendous.
3. Dold Vorde Ens Navn – "Løgnens abstinenser," from Mørkere (Black Metal – Prophecy Productions). Classic Oslo black metal done absolutely right, and then some, by the some of the people who helped define that sound. Their 2019 EP was a stunning gem of traditional-yet-cerebral black metal, and this full-length debut, which I've had the utmost pleasure to listen to recently, is without a shadow of a doubt one of the best black metal releases this year. Sombre, mature, expertly done in every possible way and just overwhelmingly beautiful. FFO: Ulver, Dødheimsgard, Fleurety.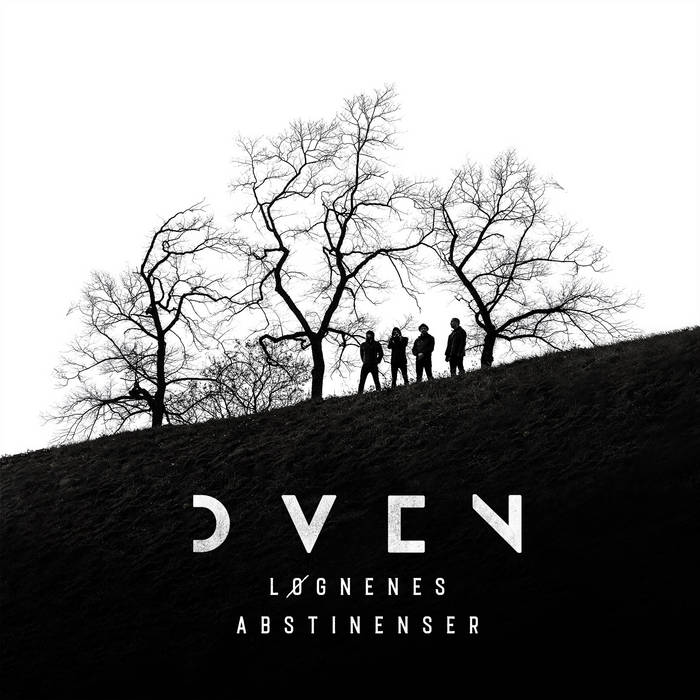 4. The Silver – "Fallow," from Ward of Roses (Avant-Garde Metal – Gilead Media). It's interesting placing this release just after the Dold Vorde Ens Navn since it seems that while The Silver draw from basically the entire metal spectrum they are especially indebted to the quirky, artistic, mind-bending tradition of bands like Ved Buens Ende, Ulver, Dødheimsgard and others. I have zero idea who this release is going to sound like, but if it's even 5 percent as exciting as this song then not only is this going to be an unbelievable album it's going to give my top three releases of the year so far (Grey Aura, Dola, Suffering Hour) an honest-to-god run for their money. Beautiful. FFO: Ved Buens Ende, Virus, Ihsahn.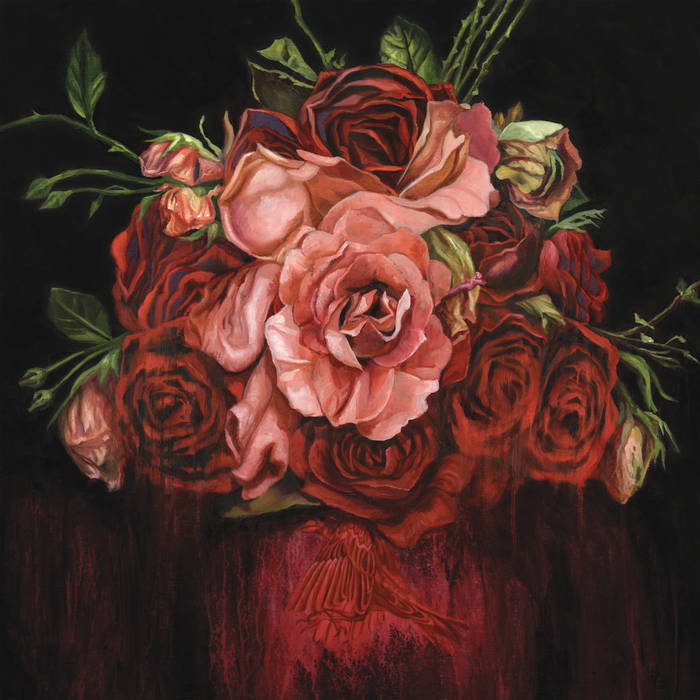 5. Chat Pile – "Brutal Truth," from portrayal of guilt / Chat Pile Split (Noise Rock – Independent). I just want to make it absolutely clear, one nano-second before Chat Pile explode into the underground hall of fame (this admittedly might already have happened) that I called that shit. Yup, I did. And when did I call it? In November 2019, that's when. But, redundant self-aggrandizing aside, they brilliantly bring together Unsane-levels of unhinged noise rock with almost-metal moments of utter insanity. Just a great band, and whenever that debut full length is coming isn't soon enough. FFO: Big Black, Unsane, The Jesus Lizard.
6. Kowloon Walled City – "Oxygen Tent" (Post-Rock/Sludge – Independent). Kowloon Walled City albums don't come by that often. They are, if I may, like wonderful meteors that smash against everything and kill everything and then chill a bit. I realize this metaphor makes very little sense, but there you have it. I say this because if this wonderful new song from one of the best bands on earth, and the recent subject of an Albums of the Decade interview, then I am very much willing to die a happy man. Seems irresponsible since I have kids and a new job and all that, but that's just the way it is. FFO: Music that makes you feel alive.
7. Vansköpun -"Botnlaust Tómið Hungrar," from Alsæla Gegnum Endurfæðingu (Black Metal – Independent). Is one of the absolute best musical weeks of the year a good time to write about a demo from 2011 that was the only release of a project that no longer exists? Probably not. But let me tell you, my dear friends, I never knew about this demo and just so happened to stumble upon it during a Bandcamp digging day, and then proceeded to listen to it about six or seven times in a row. I realize that's not saying much considering there are only three tracks on this, including this absolute masterpiece of a song, but that means A LOT to me. Where do I start? The dark atmosphere? The perfect progression? The fascinating choices? The amazing songwriting? Whatever the reason Vansköpun no longer exists I deem that reason shitty. Because this is basically black metal as black metal was meant to be – fascinating, cold, and fucking incredible. FFO: Darkthrone, Wormlust, Zhrine.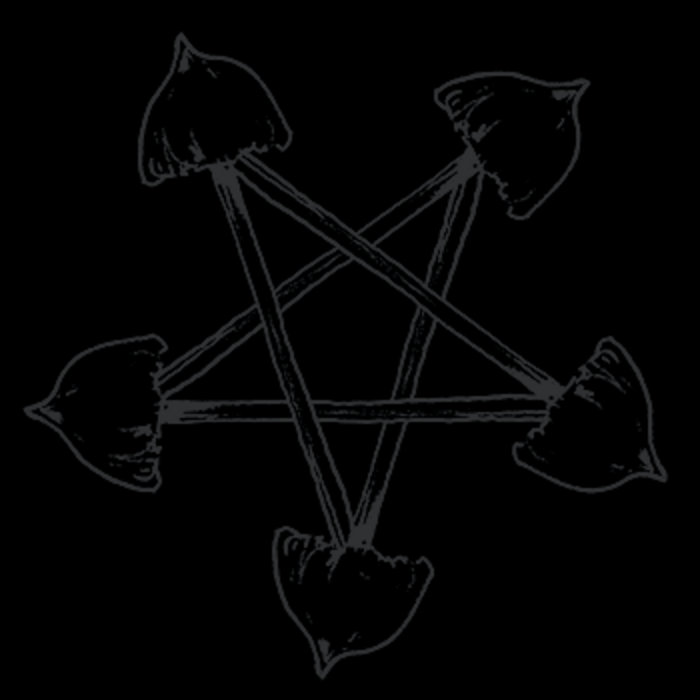 8. Septage – "Sick Possessions," from Septisk Eradikasyon (Death Metal/Grindcore – Dark Descent Records / Me Saco un Ojo Records). So many pretty words about so many intelligent, thought-provoking music. I think it's high time I wrote some some ugly words about dumb, thought-repressing music. Copenhagen grossmasters' debut EP is an absolute wonder of brain-draining, life-affirming, and actually quite brilliant grinding brutal death metal that feels like guts playing instruments made of butts. That's it. FFO: Fluids, Pharmacist, Mismatic Necrosis.
9. Diskord – "Clawing at the Fabric of Space," from Degenerations (Progressive Death Metal – Transcending Obscurity Records). Seriously, there are about 4-5 unbelievable songs I wanted to include in this week's post but there was no denying Diskord. The Norwegian pioneers of whacked-out, imploding death metal are back with their glorious return to the fold. The closest album I can think of that is remotely related to this attack on the brain and the senses is probably the aforementioned Ænigmatum, but even that's an imperfect comparison. Basically this is a bunch of humans that's way too smart for their own good just attacking eachother with distorted instruments. Utterly insane. FFO: Ænigmatum, Ghastly, Siderean.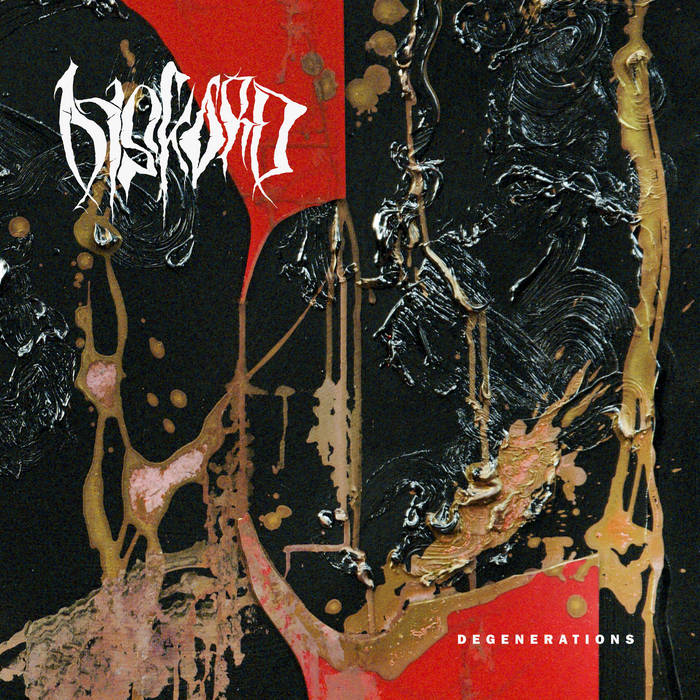 FIVE MORE THINGS YOU NEED TO KNOW
ONE: I don't jive with trad metal, I just don't. But this first single from the new Portrait album is just insane.
TWO: A new black metal project featuring the members of some unreal bands like the funeral doom masters Chrch and the doomish/black Occlith announced a debut via Profound Lore and the first single is fucking perfect.
THREE: In the "I can't believe I missed this album, what a fucking masterpiece" section of this week's post there's this album from Ghorot. If you like doom and you like black metal then don't hesitate for a second.
FOUR: I'm doing so much things I love, including wrapping up work on the new comp (Shhhhhh), and really is a dream come true for me. But I'm so exhausted that all I want to do is sleep.
FIVE: First impression of the new Deafheaven: it's pleasant.
ONE LAST THING, PROMISE: Listen to Judas Priest.