NINE SONGS I LIKED THIS WEEK IN LIST FORM OCT 3 – OCT 9 – PLAGUE EDITION #77
Hi all. Next week: stay tuned. Other than that, stay safe.
As always, check out our various interview projects and other cool shit. And if you'd like to keep abreast of the latest, most pressing developments follow us wherever we may roam (Twitter, Facebook, Instagram, Spotify and now also a tape-per-day series on TIK TOK!), and listen to our shitty podcast (YouTube, Spotify, Apple), and to check out our amazing compilation albums. You can support our unholy work here (Patreon), if you feel like it. Early access to our bigger projects, weekly exclusive recommendations and playlists, and that wonderful feeling that you're encouraging a life-consuming band musical habit. Be well!
1. Estuarine – "Hooves of Oblivion" from Nyarlathotep (Avant-Garde Black Metal – Independent). So, janky, fucked-up, mini masterpieces of incredible black metal, you say? OK. Full admission here, I've never head of this American one-man project but that must stem from my immense ignorance since this shit is fire. Out-of-left-field black metal for all you freaks out there. FFO: Esoctrilihum, Ocrilim, Virus.
2. Hyperdontia – Snakes of Innards from Hideous Entity (Death Metal – Dark Descent Records). Well, if it ain't one of the best death metal bands on earth coming with a new album. What do you know. And guess what? The first track streaming is insane. Riffs for weeks, incredible production/mixing and to say these performances are tight would be an insult, they make a leopard-skin body suit look like 90s baggy pants. Laser-like, ruthless death metal. FFO: Cerebral Rot, Of Feather and Bone, Undergang.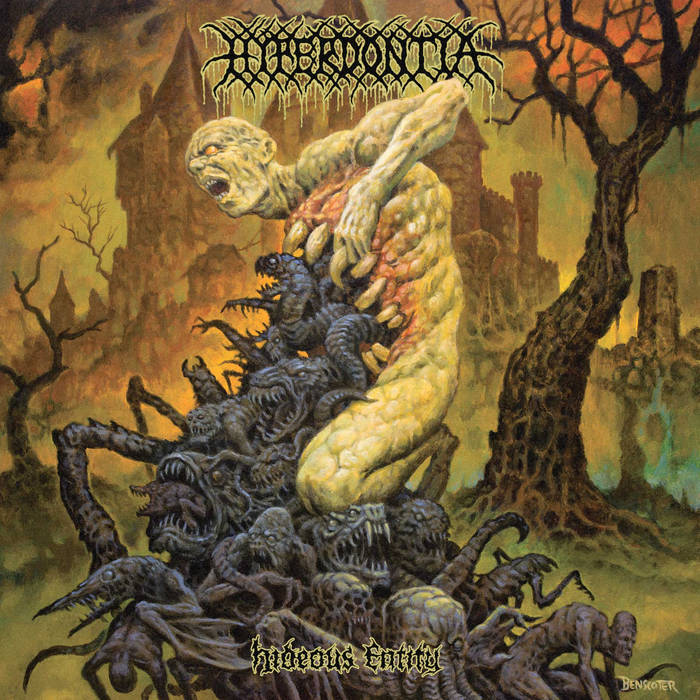 3. Sermon of Flames – "Vacuous & Disjointed," from I Have Seen The Light, And It Was Repulsive (Death/Black – I, Voidhanger Records). To be completely honest I was planning on an all-Voidhanger post this week, just because of the amount of sheer quality they have been releasing lately (and basically forever). That, as has been made quite clear already, will sadly not happen. And even though I realize I'm a bit late for this Sermon of Flames record (part of the drop before last, if I'm not mistaken) it is without a shadow of a doubt one of the absolutely best albums I've heard this year. Brutal, atmospheric and to the fucking point. Glorious. FFO: Defacement, Abyssal, Carcinoma.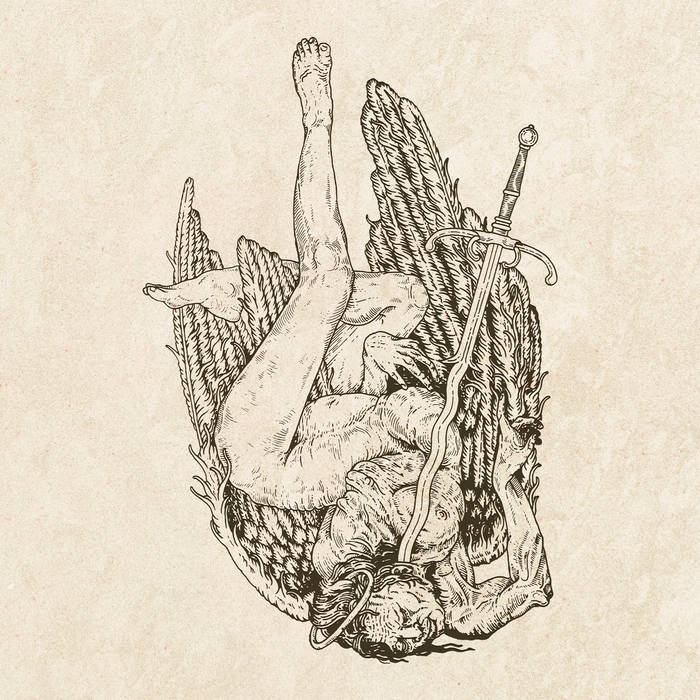 4. KŁY – "Hypnos," from Chen (Black Metal – Pagan Records). Oh, and speaking of some of the best music this year Polish masters KŁY are intent on fucking up my AOTY list with this just fantastic collection of creative, beautiful, and fucking bonkers songs. Not the only installment from the Polish scene this post (see a bit further down), but yet another brick in the wall of the "probably my favorite black metal scene right now" house. Weird metaphor. FFO: Gruzja, Odraza, Biesy.
5. Creature – "Conscience Mécanique,"from Eloge De l'Ombre (Black Metal – I, Voidhanger Records). So, yeah, another I, Voidhanger release and this time from the slightly underrated camp of that immense catalogue. Create release one hell of a symphonic, progressive black metal album in last year's Ex Cathedra, a song off of which was streamed here along with an interview with the project's mastermind. This newer album, announced in the most recent crop of IV bombshells, however, seems to veer away from that grandiosity opting for a (relatively) more straightforward approach. The results? Motherfucking fire. FFO: Dødheimsgard, Emperor, Deathspell Omega.
6. Minenfeld + Noir – "Dolchstoß // Fear," from Minenfeld/Noir Split (Death Metal/Noise – Black Tapes). I've been on the Minenfeld bandwagon since their most recent and excellent release, The Great Adventure. I failed to write about that album (except on the Facebook page), not really sure why, since there was so much I loved about it. But this short collab with German noise artist Noir is just a droning, violent chef's kiss of a thing. What the world needs now, as the great Burt Bacharach said, is death metal and noise that doesn't suck. FFO: Nightmares and shit.
7. Jarun – "Rok spokojnego słońca," from Rok spokojnego słońca (Black Metal – Godz ov War Productions). So, I promised another Polish entry and we're all always down for some more freaky-ass black metal, right? So this blazing piece of dissonant, weirdo wonderfulness is just what the witch doctor ordered. It's all over the place, aggressive, beautiful, and at times breathtaking. Haven't been as adamant in my patronage of GVW recently, since a lot of the stuff their released wasn't really that shit for me. But this, this. I'm a believer. FFO: Aversio Humanitatis, Selbst, Sinmara.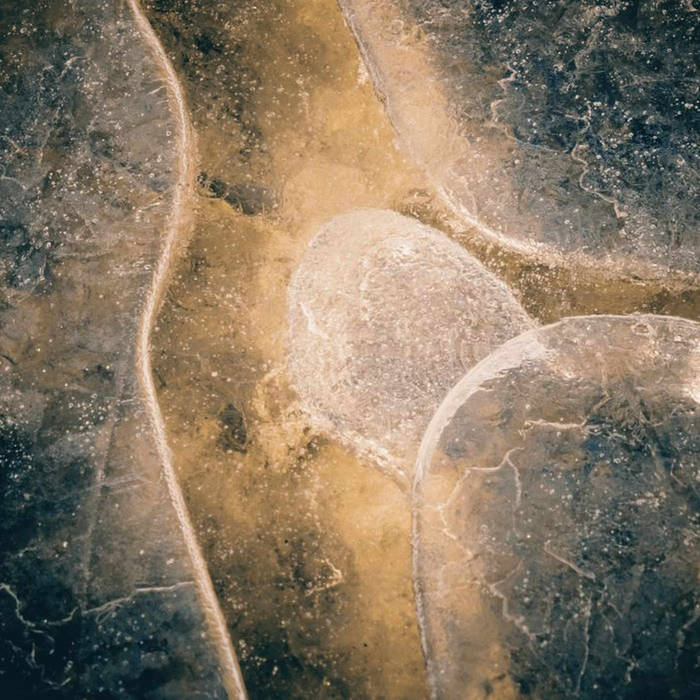 8. Huntress of Stars – "The Last Unburnt Reliquary," from Endless Landscapes of Grim Carnage (Sludge/Doom/Post-Black – Independent). This sophomore effort from Illinois post-everything outfit Huntress of Stars wins the award for "the album that I've been listening to all week." It's a prestigious award, I'd like to think, mainly because awardees combine excellent music with the ability to captivate me and lift me up in the daily fucked-up drudgery that is life. I've never heard of this band before but I am a fan. FFO: Downfall of Gaia, No Sun Rises, Fall of Efrafa.
9. Enslaved – "Ruun II – The Epitaph," from Caravans To The Outer Worlds (Folk/Black Metal – Nuclear Blast Records). This Enslaved EP took over my week the moment I listened to it for the first time. A lot of great music was released that weekend and as much as I loved Enslaved they weren't a priority. So I returned to it later and it blew me away. Everything I love about the modern work of these absolute legends in a short-but-sweet release. An immaculate addition to an immaculate discography. FFO: Enslaved.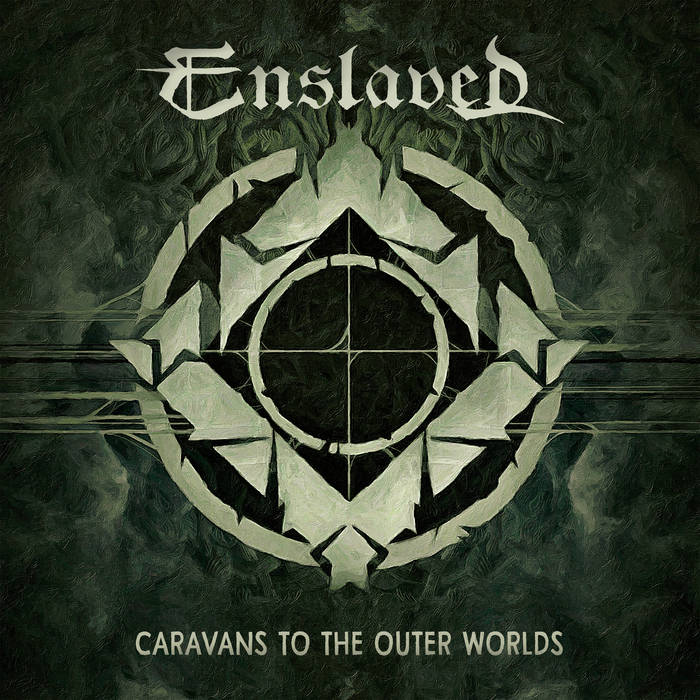 FIVE MORE THINGS YOU NEED TO KNOW
ONE: Botch signed to Sargent House. I had hoped that meant new Botch was coming, but I guess it just means reissues are coming.
TWO: Ayloss, the massive brain and soul behind Spectral Lore, announced a new Mystras release. This should be great.
THREE: New Concrete Winds single, if you're in the market for being annihilated.
FOUR: Next week is a big week for me personally, also because I'll be releasing the crowd-funding campaign for my new novel, Pekham ("Coal"). I asked the good people on the blog's FB page if there was any interest in me generating some exclusive Machine Music content for some of you who might be interested in supported the campaign given most of ya'll won't be able to read the book. I gathered there was some interest, so I'll updated about that next week. Any little help will be greatly appreciated.
FIVE: The great No Clean Singing are premiering a new Svpremacist track, if you're into that thrash/black metal hateful vibe (who isn't, right?)
ONE LAST THING, PROMISE: So, yeah, about next week.