NINE SONGS I LIKED THIS WEEK IN LIST FORM SEP 26 – OCT 2 – PLAGUE EDITION #76
HEY! Great. It was a stressed-out week, and my kids are yelling at each other as well speak but life is good, I think. Check out the interview we released earlier this week with U.S. black metal project Seltar. More importantly, check out their music. Really gorgeous atmospheric black metal.
As always, check out our various interview projects and other cool shit. And if you'd like to keep abreast of the latest, most pressing developments follow us wherever we may roam (Twitter, Facebook, Instagram, Spotify and now also a tape-per-day series on TIK TOK!), and listen to our shitty podcast (YouTube, Spotify, Apple), and to check out our amazing compilation albums. You can support our unholy work here (Patreon), if you feel like it. Early access to our bigger projects, weekly exclusive recommendations and playlists, and that wonderful feeling that you're encouraging a life-consuming band musical habit. Be well!
1. Skinpress – "The Brink," from Trigger Trigger (Post-Rock/Alt-Rock – Independent). What can I say, I'm a sentimental guy, and if something comes along that pushes all those nostalgic buttons then I shall yield like a fleck of snow on a hot toaster. And with Skinpress' debut album there's just so much tugging at my soul that I have to give in – aggressive, Dischord-era bass lines, Sonic Youth harmonies, Pavement sensibilities and an all-around 90s alt rock love fest. I shall not deny nor shall be denied. Get Ian MaKaye on the phone. FFO: All the bands I already mentioned.
2. Trhä – "Endlhëdëhaj," from Endlhëtonëg (Black Metal – Independent). This one came out a while back and got a lot of "oohs and ahhs" from people who's opinion I generally respect (trust no one!) and I didn't really get it. Nor did I get previous releases, honestly. But with the gentle urging of a friend who's taste I value over all (trust just one person!) I returned to it and became adequate distracted to appreciate it. I'm not sure this is the kind of album I'd put on to really listen but it has some wonderful atmospheres and intentionally vague melodies, enough to make for a very intriguing listen. FFO: Being distracted by things.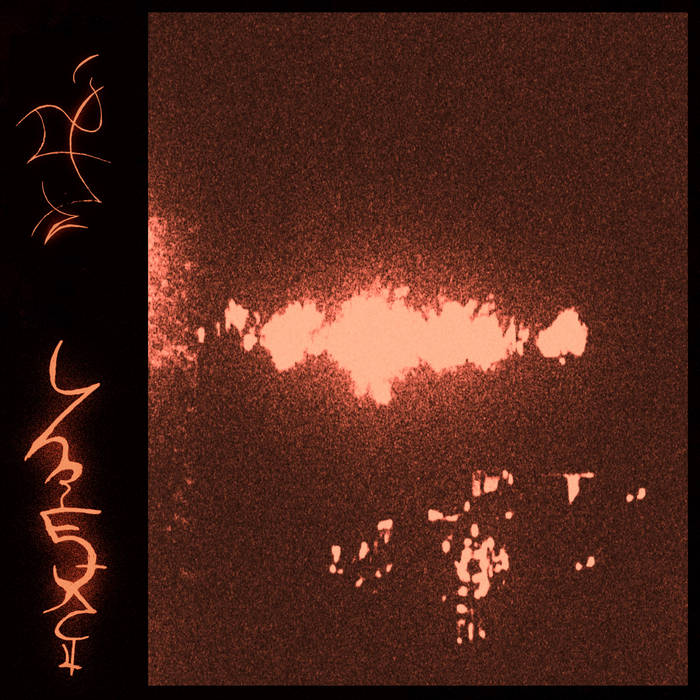 3. Cepheide – "III​.​L' Ivresse," from Les Echappées (Atmospheric Black Metal – Independent). So, keeping it real here, Cepheide's split with Time Lurker was and remains one of the most underrated black metal releases of recent years. Just pitch-perfect, abrasive, beautiful atmospheric black metal. All of which was more than enough reason for me to get very, very excited for this release and to be very, very excited for this first single. And it did not disappoint. Though, I would not have wagered my soul on the slide guitar opening, but hey, I'll take it. Here's for an album that's as great and weird as this and here's for this project getting the attention it deserves. FFO: Mesarthim, Mare Cogitum, Aureole.
4. Tumba de Carne – "Odian," from Decatexis // Perpetuo Altar (Death Metal – Lavadome productions).  I mean, what? What do I even begin to say about this shit? Oh, I know! I'll just write something ridiculous like "how a jazz trio would sound like if they were going for progressive brutal and somewhat dissonant death metal"! YES. Honestly though, what a weird record and what an incredible ride. If you like your music unbound by, ah, anything then step right in. The water is bloody. FFO: Convulsing, Abyssal, Wormed.
5. Spider God – "Jämmerdal / Vale of Tears, from Skugglösa ljuset / Shadowless Light (Black Metal – Repose Records). Here are the facts as I know them: Spider God is one of the most fascinating, best, most musical, and just plain odd bands operating in the murky waters of lo-fi black metal these days. I've mentioned this in my writeup for their previous (and excellent EP) but they have a deep, deep pop sensibility under all that noise which sets them apart from anyone this side of Lamp of Murmuur. Glorious. FFO: Lamp of Murmuur, Revenant Marquis, Pagan Moon.
6. Converge & Chelsea Wolfe – "Blood Moon," from Bloodmoon: I (Post-Metal/Prog – Epitaph Records). Much like the Thou & and Emma Ruth Rundle collab this song benefits from the clash between the slow space of Chelsea Wolfe's eerie atmospheres and Converge's crushing heaviness. And as in that other case the boon is awarded to both artists – CW gets that punch of heavy that (to me) is missing from some of her more recent releases and Converge get a soul implant right in the middle of their music. It's not that they didn't have one, they're one of the most soulful bands out there, but just not like this. FFO: Emma Ruth Rundle, ISIS, Sumac.
7. Rivers of Nihil – "Terrestria IV: Work," from The Work (Prog/Death/Who Knows? Metal – Metal Blade Records). Rivers of Nihil released an instant classic with Where Owls Know My Name back in 2018, one that prompted this Albums of the Decade interview. It was creative, it was douchy, it was wonderful. And judging by the singles for The Work alone I had very little reason for optimism. I seemed like that weird was metalcored away, leaving a lifeless, generic shell. Boy was I wrong. It's not that the weird was hammered away but made to inhabit an entire album, with parts and pieces sticking out of everywhere making the whole thing feel like an even weirder Frankenstein. One of the best, most intriguing albums so far this year. FFO: Intronaut, Pink Floyd, Leprous.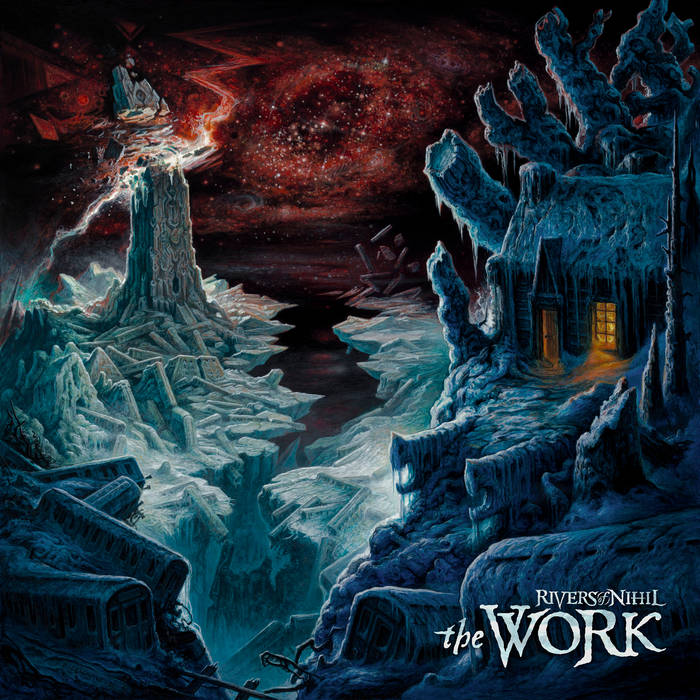 8. Baazlvaat – "The Night Castle," from The Higher Power (Black Metal/Power Metal/Avantgarde – Independent). A critical mass of very people pushing for this beautiful thing on Twitter (thanks to Timmy and the newly engaged Donovan) made it very hard to ignore this album and I am very happy I didn't. Unique, jagged, strange, creative, and, maybe most importantly, with an unbelievable ear for catchy, interesting compositions. This should make people on the Old Nick/Obsequiae front quite happy. Without a doubt one of the most impressive and interesting albums of the year. FFO: Old Nick, Obsequiae, Spectral Lore.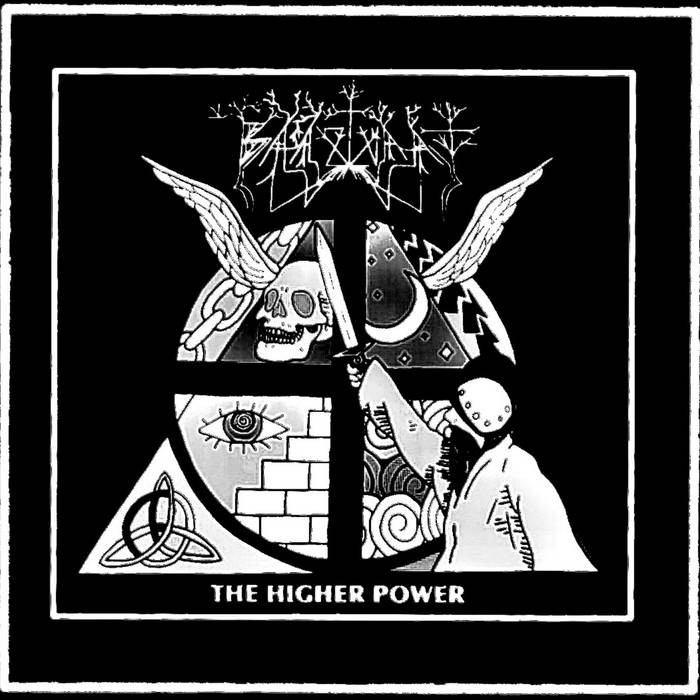 9. Cruel Wonders – "Lonely Sits The City," from Clay Vessels (Folk/Doom – Independent). Cruel Wonders have always been one of the absolute best in producing slowly burning, atmospheric shards of music that pierce your soul and change your weather. Tamar Singer's voice, singular in its dramatic and emotional qualities, and Vlad Shusterman's unparalleled instrumentation and feel make me, as always, very excited for their upcoming album. This track, I should admit, I knew as a result of its participation in our previous compilation in demo form. But it was just too pretty to pass on. FFO: Rome, Of the Wand and the Moon, Toby Driver.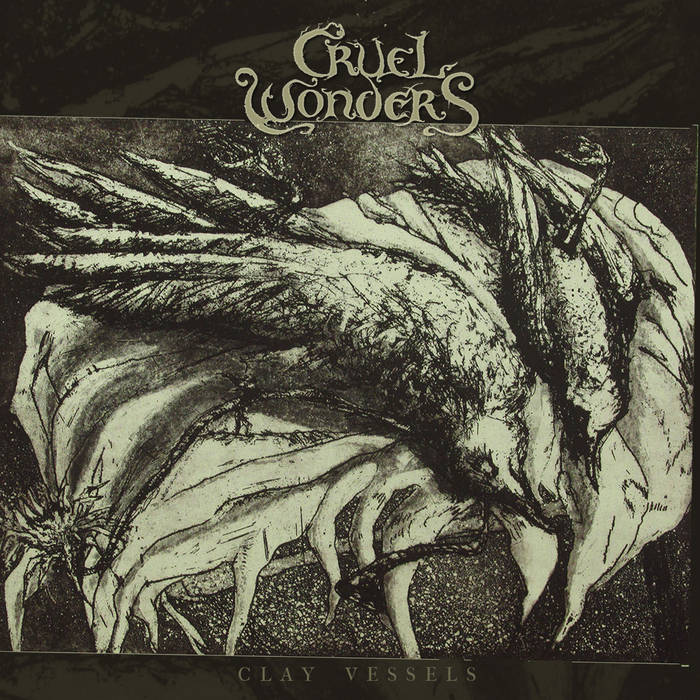 FIVE MORE THINGS YOU NEED TO KNOW
ONE: Discordance Axis are reissuing their timeless classic, The Inalienable Dreamless, on vinyl and CD.
TWO: That monster of French idiosyncratic industrial black metal wonderfullness, P.H.O.B.O.S., announced a new album.
THREE: Warning released the "Live at Roadburn" version of their immaculate, emotionally destructive album, Watching from a Distance.
FOUR: < c o d e > released a bunch of acoustic re-interpretations and re-imaginations of songs from all over their discography.
FIVE: The essence of being a parent is being furious over things you feel your parents messed up with you all while unknowingly repeating them with your children.
ONE LAST THING, PROMISE: Oranssi Pazuzu released a new Adult Swim single.