NINE SONGS I LIKED THIS WEEK IN LIST FORM DEC 27 – JAN 2 – PLAGUE (BLACK METAL) EDITION #40
So, I'll make it quick since I thought I would actually take the weekend off after doing 60 of these straight but I couldn't help myself. All black metal, mostly demos, I have no idea why. Be sure to check out our most recent Albums of the Decade interview with the wonderful Rosetta and, as always, check out our multiple interview projects and other cool shit. And if you'd like to keep abreast of the latest, most pressing developments follow us wherever we may roam (Facebook, Instagram, Spotify, Twitter), to listen to our shitty podcast (YouTube, Spotify, Apple), and to check out our amazing compilation albums. Bye.
1. Nachtgesit – "I," from Void (Black Metal – Independent). Fantastic, piercing, emotive atmospheric black metal on this the second demo from American one-man project Nachtgesit. Very much on the, shall we say, "cosmic" side of the atmospheric spectrum (wow, I really have to stop making up genres), feeling like floating on an astroid belt on my way to a black metal forest clearing. If that makes sense. Anyhow, very competent and very pretty. Very much looking forward to more from this dude. FFO: Mare Cogitum, Midnight Odyssey, Battle Dagorth.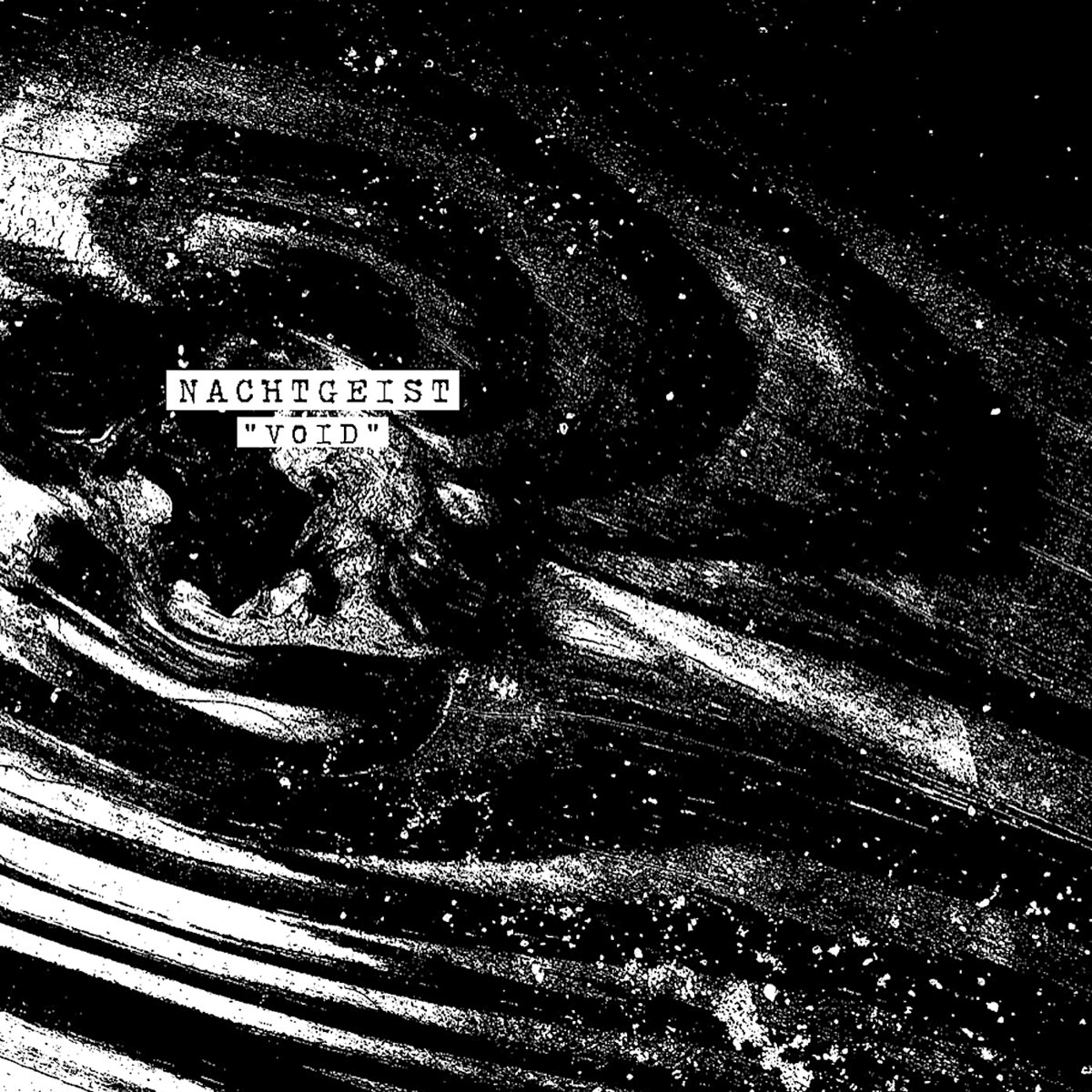 2. Ospetor – "II," from Demo I (Black Metal – Independent). Another, you got it, great black metal demo, this time from lovely Ecuador (I actually have no idea if it's actually lovely, but whatever). Driving, groovy, and weird as all hell, this is pretty much my idea of how a perfect black metal demo sounds like, in that the rawer, more home-cooked vibe of the recordings actually enhances certain elements of the music as opposed to just being a "less produced" version of some imagined final product. Fantastic vocal work, pulsating rhythm section, some really cool ideas and – lo and behold – fantastic execution. Love this so much. FFO: Spirit Possession, Departure Chandelier, Lamp of Murmuur.
3. Morbid Sphere – "Red Sluice," from Demo I (Black Metal – Augor Tongues). This one's a demo with a bit of some fancy lineage going on in it, featuring members of some of the best black metal bands out there such as Yellow Eyes (eternal hailz), Vanum, Sanguine Eagle, and others. And as opposed to the strict black metal of the first two examples this one's a bit more death-metally and dissonant. Full sound, impeccably recorded (doesn't sound like a demo at all, other than the odd room echo but that might be deliberate), with some great atmosphere and compositional ideas. Really loving this. Bought that tape before my financially responsible brain could do anything about it. FFO: Abyssal, Skaphe, Wormlust.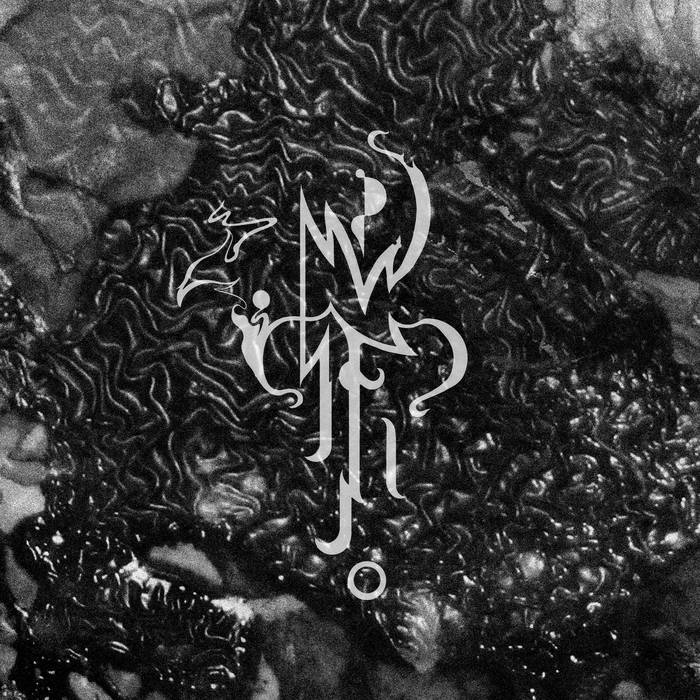 4. Spider God – "Vrakets skrov / Shipwreck's Hull," from Den Inre Borgen / The Interior Castle (Black Metal – Independent). I love how the intro/chorus to this song sounds like a black metal version of Ralph McTell's "Streets Of London," but more generally really appreciate the uncommon cohabitation of that kind of sweet, sweet melody with some pretty harsh, lo-fi atmosphere. It's so sing-songy and so oppressively abject at the same time that it kind of makes me feel like the kind of music a black metal ice-cream truck would play. Very interesting to see where this combination would go with a bit more polish and a little less "fuck you I'm being evil right now." FFO: Somme, Old Nick, Thy Dying Light.
5. Yaeth – "The Stench on the Wind [16edo]," from MMXX (Black Metal – Independent). Larger than life, immersive, spellbinding, aggressive, twisted, and more words of that nature. This first recording (demo?) from Colorado project Yaeth really provides a ton of food for thought. Not just for the future, since this is obviously already pretty great, but for a more general rumination on production in metal and black metal, specifically. Do we really need it? I feel like I'm edging toward being over it. Need to think about that. Anyhow, some amazing music for lovers of expansive, somewhat atmospheric black metal from an intriguing figure at the center of Colorado's black metal scene (drummer for Bulls of Apis Bull of Bronze and studio owner/engineer). FFO: Mystras, Primeval Well, Vaiya.
6. A Compendium of Curiosities – "Je te ferai voir des oiseaux dans le ciel," from Visions éternelles (Medieval/Instrumental – Independent). Calling this one a demo may be a bit of a long shot considering the artist behind this stunning project had released more albums (and projects) than I have blogposts but I'm riding with this demo idea to the death and I don't give a shit. Anyhow, beautifully done, tasteful medieval chamber music that would lift the heart of many a knight, maiden or jaded black metal fan. I think this release as well as a few others in recent years is kind of pushing toward a secret fantasy wherein all metal musicians drop their BC Rich axes and pick up lutes. Whatever, it's great. That's it. FFO: Medieval shit, what do I know.
7. Solipnosis – "Retrospectiva del Suicida," from Clarividencia, Introspección, Retrospección (Black Metal – Shrine of the Silent Serpent/Emanaciones Abisales ). So, yeah, this is not going to be a demo. And I also think the next couple of entries won't be black metal either. So much for truth in advertising. Ha. Yeah. Ah, OK. Thing is, thought, this is was way too good for me to pass on so fuck me and everything else. I mentioned this band/album when the first single came out, very much expecting to love their full length once it was released. And yet it was never released. That is until a few days ago when it FINALLY did, and boy was the wait worth it. Without a shadow of a doubt one of the best black metal albums to have come out in all of 2020 and one of the best albums regardless of genre, it bursts with creativity, power, urgency, incredible songwriting and performances (dat bass), and just an amazing all-around experience. Do not sleep on this, do not let it slip through the cracks of the changing year – this is the real thing. FFO: Funereal Presence, Malokarpatan, Negative Plane.
8. Grifteskymfning – "Black Crusade" Malignant Morningstar (Black Metal – Darker Than Black Records). Another very later comer in the black metal category that would have easily made it into my year-end list and may still do just that (fuck y'all, I can edit). I guess for most people releasing three incredible albums in the same year would not feel like the sane choice and yet here we are with another Grifteskymfning album and it might just be the best out of the bunch. The kind of atmospheric black metal that feels wrong to listen to with some of the most dynamic bass work I've heard in quite some time, especially with this type of music. Whatever, I can't really put my finger on it – is it the etherial keys, the subdued drums, the vocals mastery? – I just can't seem to stop listening to this gem. Evil has rarely been this enjoyable and/or listenable. FFO: Paysage d'Hiver, Windswept, Coldworld.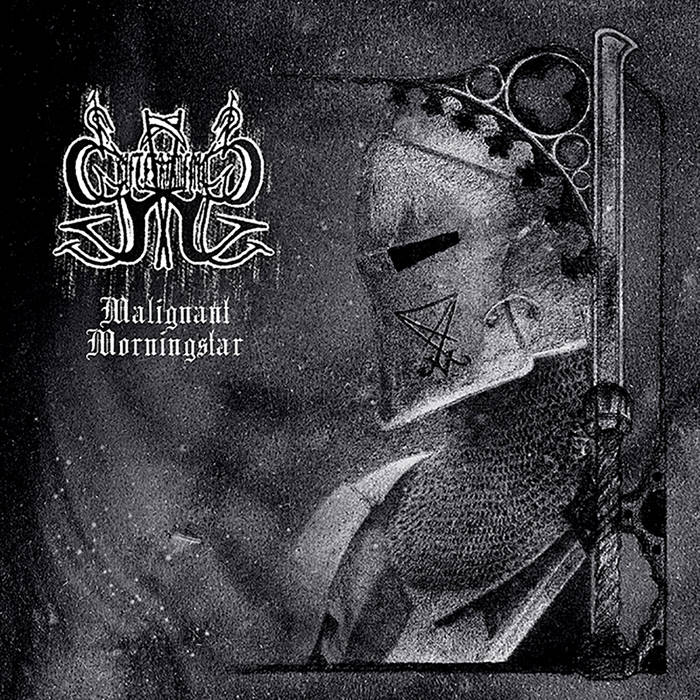 9. Dawnwalker – "The Wheel," from Ages (Prog/Black – Independent). So, after all that harsh bleakness I thought it would be best on a somewhat more sunlit note. I wrote about their recent EP in this very unholy blog and here I find myself mentioning them again. Why? Because this is as beautiful as music gets. Yeah, it's brainy, and, yeah, it's a bit more prog-oriented than most of the stuff I listen to these days but it's just so, so perfect and moving and human and lovely that you can't really resist. No point in trying. So, disembark from your black metal steed, strip thyself from thy cavernous armor and give in to THE RIFFS. FFO: Alcest, ISIS, Krallice.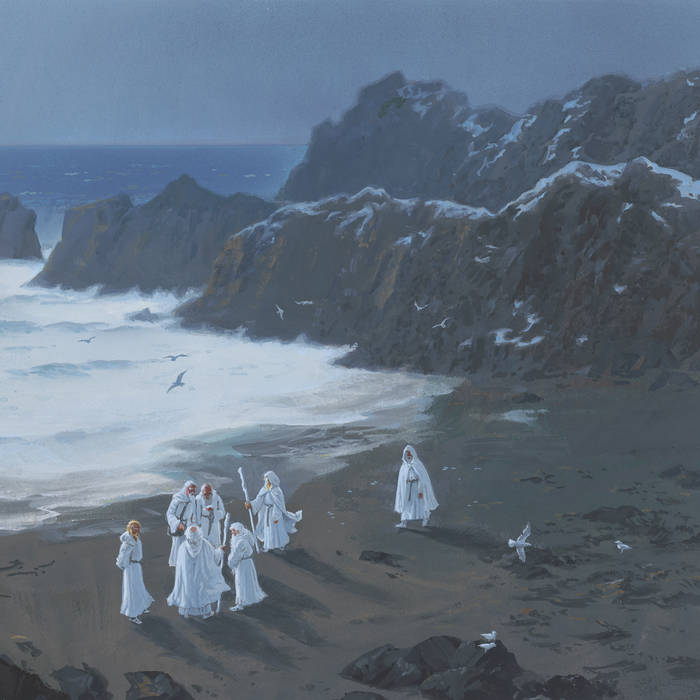 FIVE MORE THINGS YOU NEED TO KNOW 
ONE – Chepang and Yautja are releasing a split. Which makes me very happy. A song off of each side is available here.
TWO – MF DOOM died. What in the world.
THREE – Were you craving Dystopia worship by former and present Full of Hell members? Good.
FOUR – My son (he's almost three) is more and more interesting in fighting me, kind of rowdy shit, fake punching and whatever. All in good fun, obviously. This is the kind of shit I dreaded when I found out I was going to have a boy, to have to go through the macho motions. But let me tell you: I was wrong. That shit is fun!
FIVE – This is pretty from Dynfari, very pretty.
ONE LAST TIME PROMISE: Chaos Echoes, one of the best, most singular voices in contemporary black metal and noise, who called it quits a while back, are releasing a 2018 live show via Sentient Ruin. Considering they keep releasing old material and shit, can't we just convince them to release a new album?