NINE (ACTUALLY TEN) SONGS I LIKED THIS WEEK IN LIST FORM JAN 3 – JAN 9 – PLAGUE EDITION #41
Music that is good. That's it. Please check out our multiple interview projects and other cool shit. And if you'd like to keep abreast of the latest, most pressing developments follow us wherever we may roam (Facebook, Instagram, Spotify, Twitter), to listen to our shitty podcast (YouTube, Spotify, Apple), and to check out our amazing compilation albums, and give me your damn money (please!) on Patreon. Bye.
1. Ernia – "Burn the Tail of a Dead Rat," from Ernia (Grindcore/Mathcore – Tormo Records). Remember a time when everyone was freaking out about acid rain? Boy, the good ole days. Well, anyhow this album sounds like what it would have felt like to walk naked in acid rain while periodically being smacked in the back of the head with a Fender Stratocaster. Furious, raging, pissed, angry, menacing and all those wonderful feelings that help you get by your day. The debut by Spanish grinders Ernia due out on LP after being released on tape by Already Dead in 2019. FFO: Rotten Sound, Fawn Limbs, Full of Hell.
2. Frozen Soul – "Wraith of Death." from Crypt of Ice (Death Metal – Century Media Records). Texas outfit release a great demo vis Maggot Stomp in 2019, so that was nice. They then got signed to Century Media (nice again) and worked at elevating that demo and writing new stuff that would end up being their now-released debut. And how did they do? They did pretty damn well, turning in a performance that is as sleek and polished as expected from a move to CM and that still retains a lot of whatever it was that made them scary to begin with. Which is really a very "music journalism" way of saying the riffs on this album and the pristine clarity of production on this album will wreck your soul and shit down your life. Also: Century Media people, it's time to set up a Bandcamp. This shit is getting ridiculous. FFO: Vastum, Necrot, Undeath.
3. Yamán Sapodrido, "Cementerio" + "E​.​G​.​D​.​M​.​E​.​L​.​C.," from EP I: Y Quedará el Sapo​.​.​. (Grindcore/Experimental – Independent). Do I have the slightest clue what this all means? Nope. Part grindcore, part some of the melodic sensibilities of nu metal, part experimental weird-ass shit and one of the wildest album covers I've seen in a while. Which I guess is why I went for a two-song combo with this one, since the way one flows into the other is pretty impressive. The overall residue this solo project leaves on your brain is, however, quite clear – this is a brilliant person constructing the foundations of a brilliant mode of making music and he's just getting started. FFO: Portrayal of Guilt, Shin Guard, Mudvayne
4. Transilvania, "Of Sleep and Death," from Of Sleep and Death (Black Metal – Invictus Productions). If you like metal with that magic swing that makes you shake your booty then here we are. From the school of Malokarpatan-esque NWOBH-infused terror comes this pretty stellar sophomore effort from Austrian charmers Transilvania, mixing addictive melodic lines with a galloping style of black metal that feels like a vampire playing a BC Rich with pearly white Reeboks. Nifty shit. FFO: Malokarpatan, Funereal Presence, Stormkeep.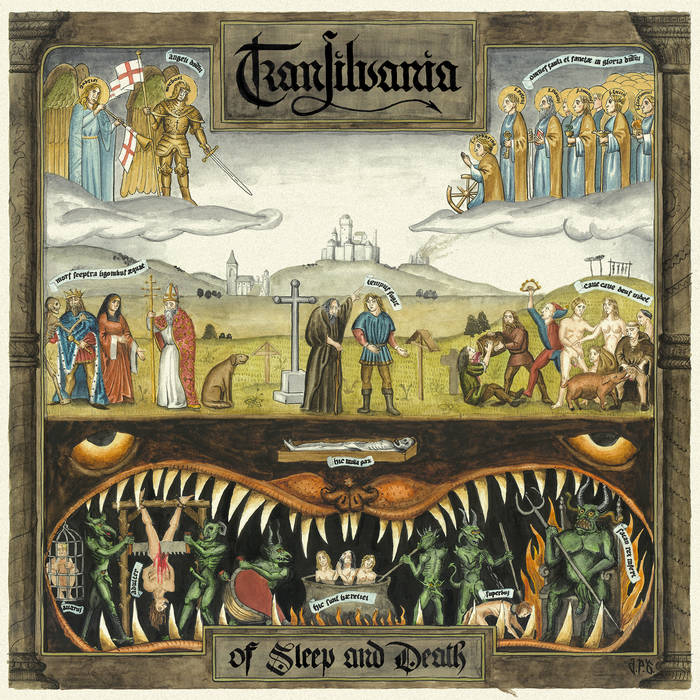 5. Meltonaut – "Deform," from John Williams Will Soon Be Dead (Noiserock/Grind – Independent). While I am assuredly against John Williams dying – he is, after all, responsible for some of the greatest movie soundtracks of all time – if his death means I get more Melonaut then off with his bearded head. A demo/debut EP from the California noisemakers that sounds like the heartwarming distorted-bass/drums attack of some bands that are near and dear to my cold, frothy heart. And no, two songs isn't a lot to go on, but what else do I have in life? Who am I to judge. I am no one. FFO: Lightning Bolt, DFA 1979, Melt-Banana.
6. Sepulcros – "Vazio," from Vazio (Doom Metal – Transcending Obscurity Records). If there's one thing you can count on in the tumultuous world of, ah, the world it's that Mariusz Lewandowski will create a stunning cover for a crushing doom album. And here it is (I mean, here's the first one, there's at least one other I know of coming later this year – Drug Honkey) in the form of the debut from Portuguese band Sepulcros. If the first single/title track is any indication this is going to be one of those great funeral-esque albums we might hear this year. Solid stuff. FFO: Atramentus, Bell Witch, Lycos.
7. Lung Knots – "Devour Their Bodies Saturated with Brine," from Golden Dirges, Molten Larynges (Noise – Trepanation Recordings). In one of the great cinematic moments of my childhood the wonderful Robin Wright is about to commit suicide by plunging a dagger in her heart in one of the great moments of The Princess Bride. Just before she does, Westley, here beloved portrayed by Cary Elwes, whose presumed death triggered that desperate act, wakes up and utters that iconic line: "There's a shortage of perfect Gnaw Their Tongues worship bands in this world. It would be a pity to damage yours." At least that's how I remember it. But, regardless, truer words have never been spoken, and gladly that dire situation is somewhat mended with the appearance of Lung Knots, a new project helmed by the modern manifestation of Mories, Eeli Helin of such great acts of contemporary annihilation as Fawn Limbs, Fargue, and Mireplaner. A GTT-worthy assault on the sense, complete with appropriately over-the-top song titles. Listen to the track via the great NCS now. FFO: I think you get the point.
8. Gravesend – "End of the Line," from Methods of Human Disposal (Death Metal/Grindcore – 20 Buck Spin). If you listen to the first 13 seconds of this song without moving your head you're probably not human. You know what, if your head is immediately moving after 0.001 seconds of this song you should probably be shot by an inebriated raccoon. Some labels look out for the new heaviest thing, some for the new weird thing. 20 Buck Spin has been consistently and unfailingly have always aimed at that sweet, mucky spot right between all categories, for bands that make their own shit as opposed to other people's. And they have succeeded in doing so without fail. This is perfect music, as simple as that. FFO: Caustic Wound, Lord Mantis, Siege Column.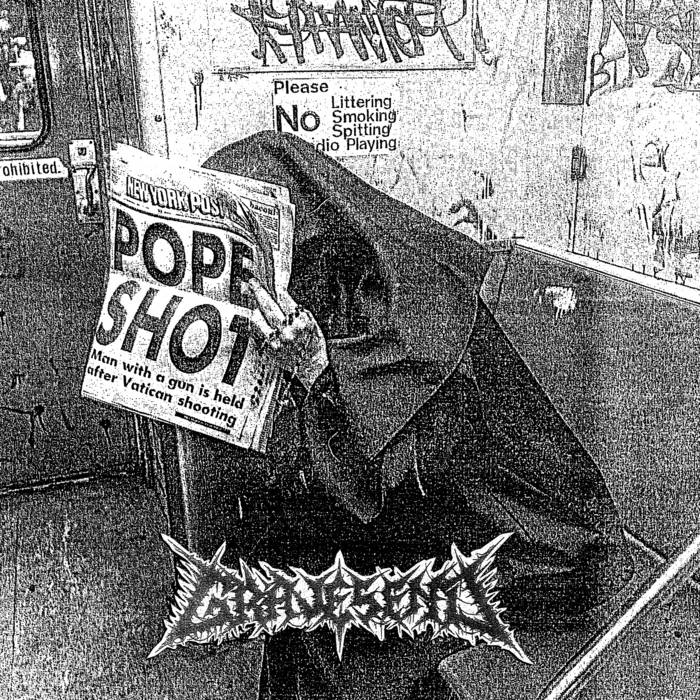 9. Eyelet – "Adrift," from The Devil Shining Out Your Eyes (Screamo/Post-Metal – Zegema Beach Records / i.corrupt Records / The Ghost Is Clear Records). It's weird that as I still wade through the despondent muck of not feeling about writing about music anymore that usually comes toward the end of every year that there continues to be this miraculous thing about music. That music is the thing that drowns you and the thing that pulls you up. That miracle has manifest itself this year with this album. I've never heard of these fine folk before, I have no idea who they are and I currently lack both the energy and wherewithal to find out. What I do know is that this for me is the first perfect album of the year (fuck you, December 31 of last year is FIRMLY this year), an immaculate mix of post-metal, screamo, hardcore, post-rock that really feels like something completely new. And so we begin, again. FFO: Rosetta, Mouth of the Architect, Envy.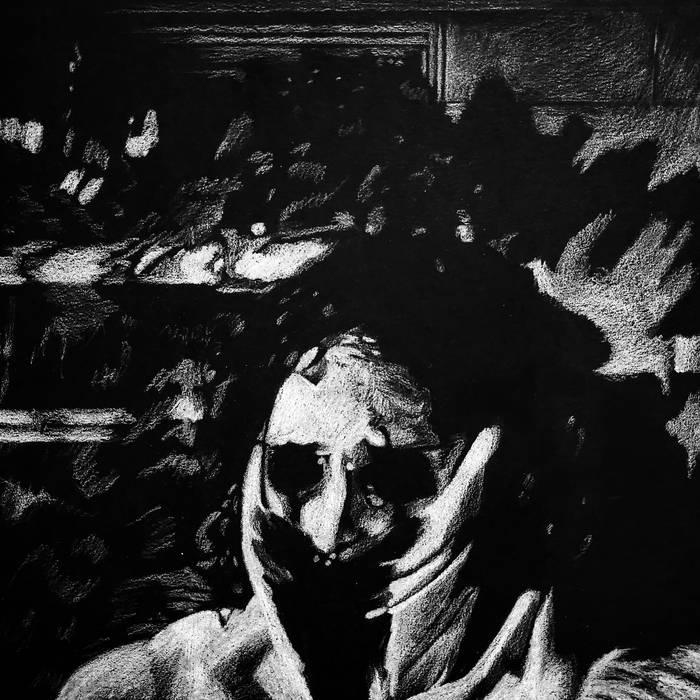 10. KLUVIM – "עשן לבן (White Smoke)," from Om Mani Padme Hum (Grindcore – Independent). So, this is the first time I have strayed from the nine-song format since its inception but its for very good reason: KLUVIM, one of the best grindcore bands anywhere and one of the best live experiences in the known universe, has called it quits. I really have no idea why, guessing it has to do with the ineptitude COVID as stricken upon us all, but it's a damn shame. If you've never checked them out please do so now – they have an incredible 2018 album and a great 2019 EP as well as an amazing noise collab with the great Kadaver on our 2019 compilation. As one last send off they released this three-song EP of utter demolition, with this song being, for me, the obvious standout. Also worth noting: other than being a world-class drummer, KLUVIM's Aviv Gozlan is one of my favorite recoding engineers/producers in the world right now, with an almost Dave Otero-like ability to capture crystal-clear violence. Get with this dude if you want your music to sound this good. FFO: I'm too sad, whatever.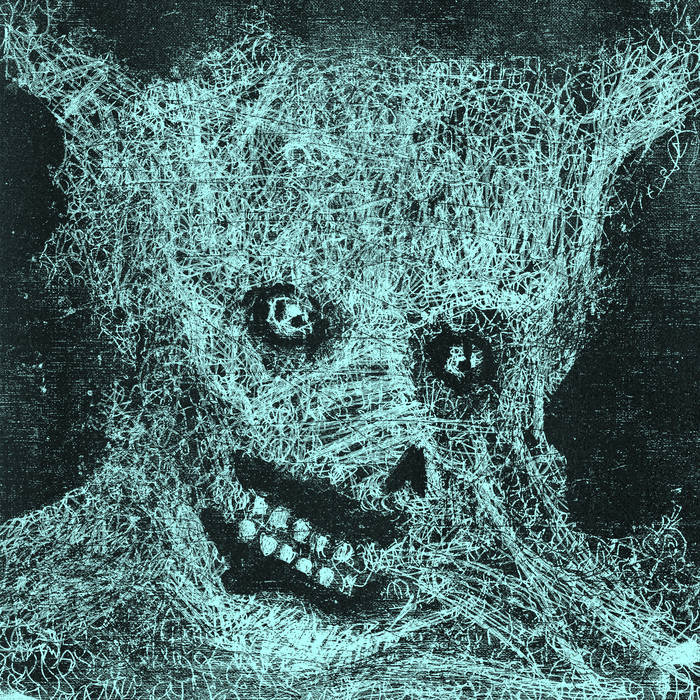 FIVE MORE THINGS YOU NEED TO KNOW 
ONE – Swedish one man black-metal MYRDØD released one of the best demos last year. I wrote about it here, and I have it in my 2020 list here. So, now that they released a teaser for a new release be sure to raise me on a gilded pedestal and name me president of predicting good shit.
TWO – The second single from the upcoming Suffering Hour album is out and has me way too excited. Perfect track.
THREE – Also, a new Wolvennest track from an upcoming album. Also very good.
FOUR – Is it my responsibility to warn my kids about the world or is it incumbent upon me to let them find out for themselves?
FIVE – I'm a known Megadeth-head and not a small hater of all things Metallica (at least since 1991) but I spent the whole fucking week listening to the Metallica albums I supposedly hate and they're not that bad. St. Anger isn't as egregious when you think of it as what it is – the soundtrack to Some Kind of Monster. Load is actually pretty good (Reload is not good at all), and Lulu isn't as bad as it is awkward – like the worst of both worlds. But the final track, "Junior Dad," is nice. Like a pale, second-rate version of Swans.
ONE LAST TIME PROMISE: To my reckoning SVRM have released the best black metal so far this year.
ONE LAST TIME REALLY REALLY PROMISE: I've mentioned this before but now the preorders are up – the debut EP from Turris Eburnea (Krallice + Cosmic Putrefaction) is going to fuck your whole world up.