NINE SONGS I LIKED THIS WEEK IN LIST FORM NOV 21 – NOV 27 – PLAGUE EDITION #84
Well, 'tis list-making season and I'm here making them lists (or, really, one list) and thus wondered whether or not now would be a good time to bang out one of them "classic" hardcore/punk/grindcore-only posts. So, yeah, that's what's up. Hope you're all doing well, wherever you are.
As always, check out our various interview projects and other cool shit. And if you'd like to keep abreast of the latest, most pressing developments follow us wherever we may roam (Twitter, Facebook, Instagram, Spotify and now also a tape-per-day series on TIK TOK!), and listen to our shitty podcast (YouTube, Spotify, Apple), and to check out our amazing compilation albums. You can support our unholy work here (Patreon), if you feel like it. Early access to our bigger projects, weekly exclusive recommendations and playlists, and that wonderful feeling that you're encouraging a life-consuming band musical habit. Be well!
1. Tower 7 – "FTP ll," from ….Peace on Earth? (Hardcore – Roach Legs Records / D4MT LABS INC Neurosonic Research). Talk about powerful, the debut album from American band Tower 7 isn't just a force of musical wrath being unleashed all over your face, but the subject matter and the dedication to the subject matter is admirable as well. The prison system, the victims of that system, all stand at the heart of this gut-wrenching piece. Add the fact that proceeds from digital sales go to Friendly Commissary Fund, for people on Rikers & Bedford Hills Correctional Facility, and this is basically a must-buy. FFO: Spy, Scalp, Kohti Tuhoa.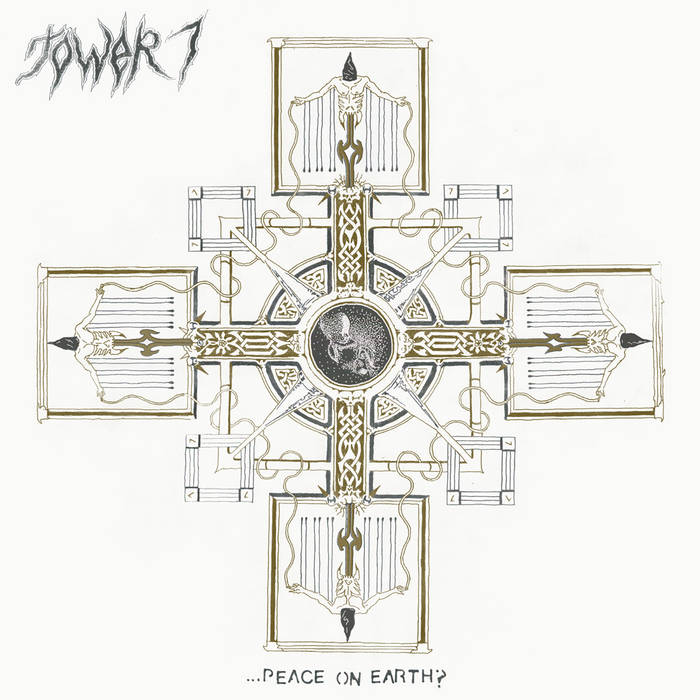 2. To Be Gentle – "I Am What I Always Was," from 2021 4​-​Way Split (Screamo/Post-Hardcore – Zegema Beach Records). I plucked this from this brief-yet-great four-way split with Armywives, Alas, and Mirin Bide, and the whole thing is well worth your time. But I'm just a sucker for that Midwest screamo vibe, that unhinged emotional exploration of what at heart is a bored teen losing it. Pretty melodies, great band play and just a pretty little thing. FFO: Cap'n Jazz, City of Caterpillar, Ghost Spirit.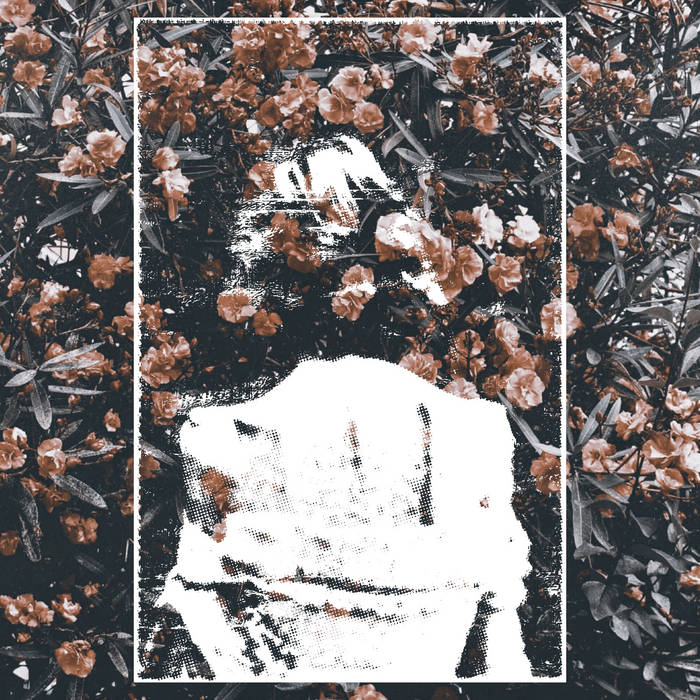 3. Melissa – "Jennifer," from Melissa (Blackened Crust – Urge Records). Very excited about this one. It fits with the general theme of the post in that it's very obviously informed by crust and hardcore, so that's nice. But this is basically a black metal album laid on the tracks/framework of all that good shit, and the result is absolutely brilliant. Everything is just spot on, the vibe, the instrumentation, the on-edge feeling of it all. Just a fantastic thing. Get it. FFO: Myrdod, Mayhem, Extreme Noise Terror.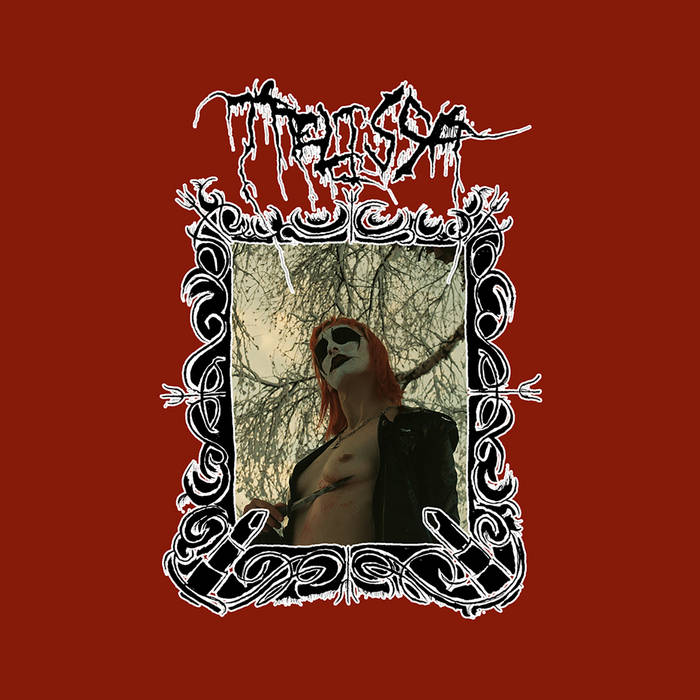 4. Acaustix – "Caustic," from Acaustix – Demo (Hardcore – Roach Legs Records). This is basically as old-school hardcore you can get, mixing that 80s feel of bands like Minor Threat or Bad Brains with a more modern, aggressive take on hardcore. But none of that takes away from how urgent, pissed, and beautiful this demo feels. Like being at the show without being at the show. FFO: Minor Threat, Turnstile, Backtrack.
5. Knocked Loose – "God Knows," from A Tear In The Fabric Of Life (Hardcore/Metallic Hardcore – Pure Noise Records). God hot dammity damn. I have yet to encounter a Knocked Loose release I didn't like, but this somehow feels, ah, better? Heavier? I don't know. Like a whole thing of bricks being slammed into your face while a steamroller eats for face. So, so fucking good. FFO: Portrayal of Guilt, Code Orange, Jesus Piece.
6. BIB – "The Healing Room" (Hardcore – Independent). I first encountered this track on the most recent installment of the very recommended America's Hardcore compilation and it utterly melted my brain in. First off – what the hell does this even sound like? What is this? All that reverb, all that room-sound, all that fucking energy, where is that all coming from? And before you manage to figure it out you're somehow moshing yourself into the wall. What a great track. This got me to delve into the BIB discography, and I recommend you do so too. FFO: Spy, Regional Justice League, Warthog.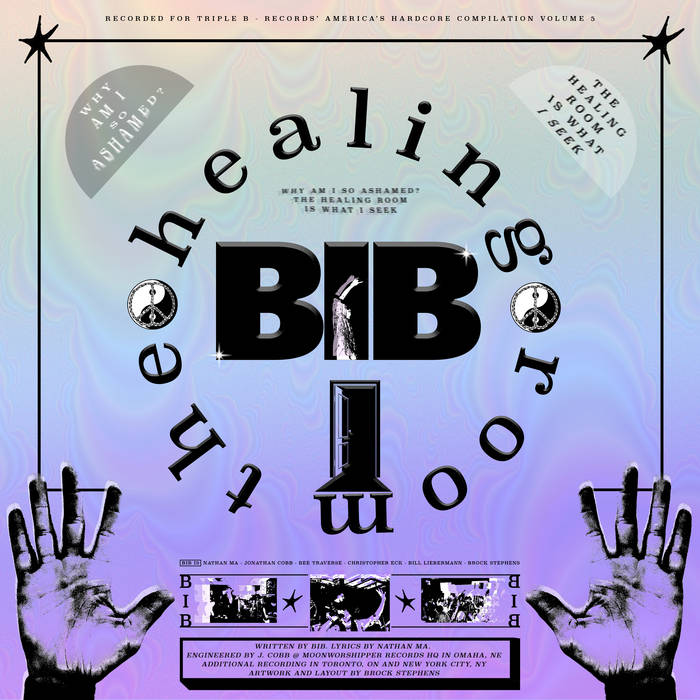 7. Ixias – "Absorbed ," from tinge. (Grindcore – GCBT Records). Well, here's some hyperbole for all you exaggeration fans out there: this is indeed a 15-second song. Yet, I dare you find me a more meaningful and impactful 15 seconds of music this year. Hot, god, damn. FFO: Deterioration, Internal Rot, Dead in the Dirt.
8. Taqbir – "Aisha Qandisha," from Taqbir (Post-Hardcore – Independent). I have no idea who these people are, I've never met them, nor do I know what they look like. But I want to be their best friend, to whisper secrets in their ears and to buy all of their nonexistent merch. The kind of weird, raw, catchy, and just fearless music that the mind and soul must consume from time to time. Like a British early 80s punk/post-punk band fell into a disco trance. Or something. FFO: Yeah Yeah Yeahs, Drab Majesty, Haram.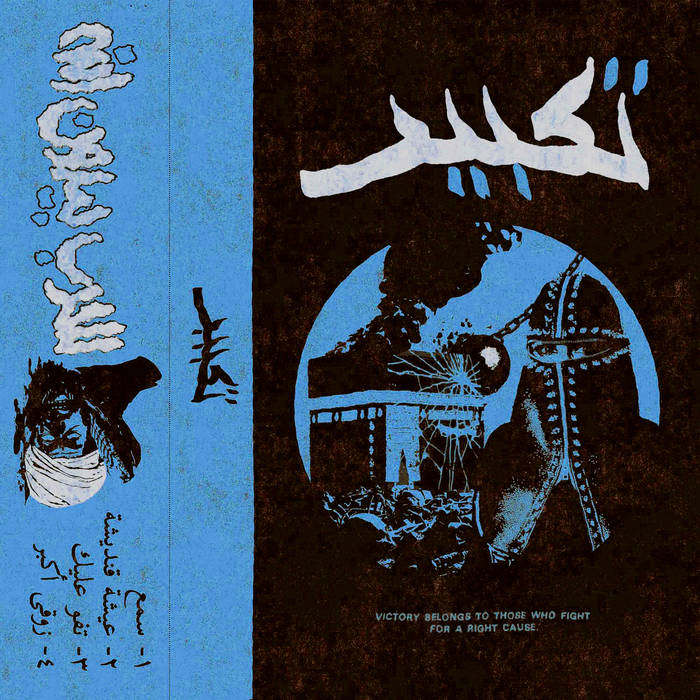 9. Belonging – "Ceiling," from Hollow Cells (Post-Hardcore – Independent). Let me be completely clear, I clicked on this thing because I loved the cover, that's it. This is not some grand intellectual act of revealing, this is me at my most shallow and false. But hiding therein is music best described by the title "magic." This Portland duo performs the impossible as far as I'm concerned, wedding the heat and organic feeling of hardcore and post-hardcore with the inimitable spirit of bands like Big Business and, I think more importantly, the heyday of the Discord 90s sound. The lovechild of Q and Not U and Quicksand? Maybe, I don't know. I just know it's perfect. FFO: Perfection.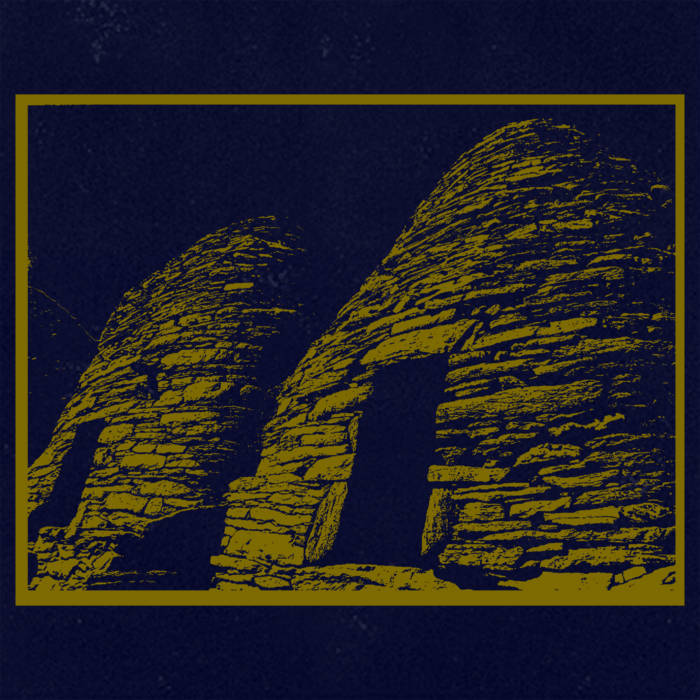 FIVE MORE THINGS YOU NEED TO KNOW
ONE: What light through yonder window breaks? It is the east, and Colossal is the sun. Colossal being a brand-new conglomeration of some of the best and brightest in Tel Aviv's metal scene (members of Viscera Trail, VaV, Sonne Adam, Leafter) a doom-hardcore monstrosity that not only steps into the doom arena with their first ever song "Herpat Ha'adam" but actually just out of nowhere released one of the best doom of the year. A personal highlight? The smooth incorporation of Middle Eastern melodies here and there and, above all, Roy Chen's drumming. In my mind is on par with the best drummers in the world, and this song just further proof what a magnificent musician he is. Get on the bandwagon now, buddies, because this is going to be big.
TWO: Apparently Imperial Triumphant finished recording a new album. So that's nice.
THREE: Don't remember if I mentioned this, but, as you may remember, the great minds at 夢遊病者 (Sleepwalker) contributed a stunning new track for our recent MILIM KASHOT VOL. 3 compilation (check it out, bla bla bla). Anyhow, I thought it worth mentioning that you can also support the band by listening to/purchasing the track over at their Bandcamp here, and thus help them for helping us.
FOUR: The AOTY list is coming, and it's as dumb as ever (ICYMI 2020 and 2019).
FIVE: Maybe everyone on earth was aware of this post-punk/darkwave gem by Icelandic group Kælan Mikla, but I didn't (I've never even heard of the band at all) but the entire album is magic, and this collab with Alcest (yup, I said it) is fantastic.
ONE LAST THING, PROMISE: There's a debut from from Charnal Altar. Death metal at its nasty peak, do not sleep.
ONE LAST THING, I SWEAR ON THE LIFE OF MY CHILDREN: The eternal brother and musical genius Caio Lemos released another interstellar, atmospheric gem vis-a-vis a new Kaatayra album. Fucking up my AOTY list never felt so good. Listen and support here.