NINE SONGS I LIKED THIS WEEK IN LIST FORM NOV 28 – DEC 4 – PLAGUE EDITION #85
Let me tell you, a sane person would not post a new recommendation column mere days after releasing a gargantuan 2021 year-end list and AOTY interview. And yet, would a sane person be even doing any of these? No. Keep safe, listen to music, do whatever.
As always, check out our various interview projects and other cool shit. And if you'd like to keep abreast of the latest, most pressing developments follow us wherever we may roam (Twitter, Facebook, Instagram, Spotify and now also a tape-per-day series on TIK TOK!), and listen to our shitty podcast (YouTube, Spotify, Apple), and to check out our amazing compilation albums. You can support our unholy work here (Patreon), if you feel like it. Early access to our bigger projects, weekly exclusive recommendations and playlists, and that wonderful feeling that you're encouraging a life-consuming band musical habit. Be well!
1. Ethereal Shroud – "Discarnate," from Trisagion (Atmospheric Black Metal – Independent). Within that great tradition of atmospheric black metal there's that melodically melancholy strain (variant?!) that is distinctly British. I don't don't what it is about these people that makes them so prone to melancholy *checks notes* Ah, yes, that whole being British thing. Anyhow, I was recommended this album by many a discerning eye/ear (yo Calvin) so went for it and was not disappointed. Is it more on the melodic, nearly medieval side of things? Yes. But the soaring parts do indeed soar, one cannot argue with that. Very pretty. FFO: Arx Atrata, Ureqvited, Woods of Desolation.
2. Eight Bells – "Nadir," from Legacy of Ruin (Post-Rock/Doom – Prophecy Productions). Are Eight Bells an underrated band? Probably. The Portland trio, who have gone through more of their fair share of turmoil and personnel changes in recent years, are responsible for some of the most beautiful, earth-expanding music of the past decade or so but has so far not received the compatible "love." Hopefully that all will change very soon with their signing to Prophecy Productions, the reissue of their stellar back catalogue (including Landless, the subject of this AOTD interview), and with the release of a stunning new album. This first track is just everything I need right now, and a whole album would probably heal my soul. Or something. FFO: Black Math Horseman, SubRosa, 40 Watt Sun.
3. Harsh Realm – "Morphed Realities" (Death Metal – Independent). To me 2019 was a kind of annus mirabilis of nasty death metal. There were just so many great demos/debuts, to the point of actual disbelief, including Undeath, Sněť, Blood Spore, Charnal Altar, and others. Asheville, North Carolina's Harsh Realm was a part of the "stank pack" (sorry, I have to come up with something) with their unreal demo. Nothing had really happened since, but this stand-alone single is a welcomed return and hopefully also a sign of bigger things to come. FFO: Undeath, Vastum, Outre Tomb.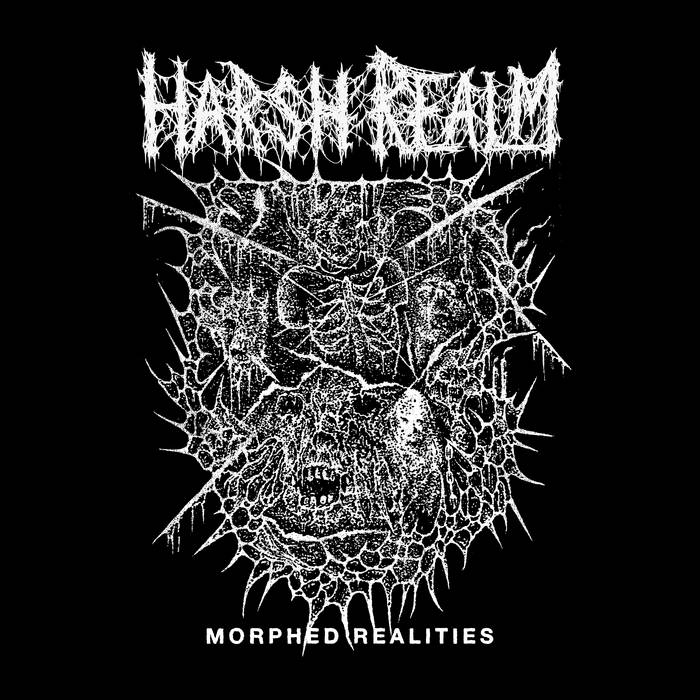 4. Negativa – "XXV," from 04 (Black Metal – Dissociative Visions). First thing's first: Negativa is one of the best modern black metal bands today, and their previous full-length album, 2018's 03 was basically my AOTY. With their twisted riffage and ear for backward melodies they terrify while overwhelming, a trait I associate most with some of their spiritual brethren/forebearers like Wormlust or Skaphe. So, all of that heavy verbiage is to say that I'm excited about their new album in the way a child would be about a new Paw Patrol movie. Need more convincing? Listen. FFO: Skaphe, Wormlust, Abyssal.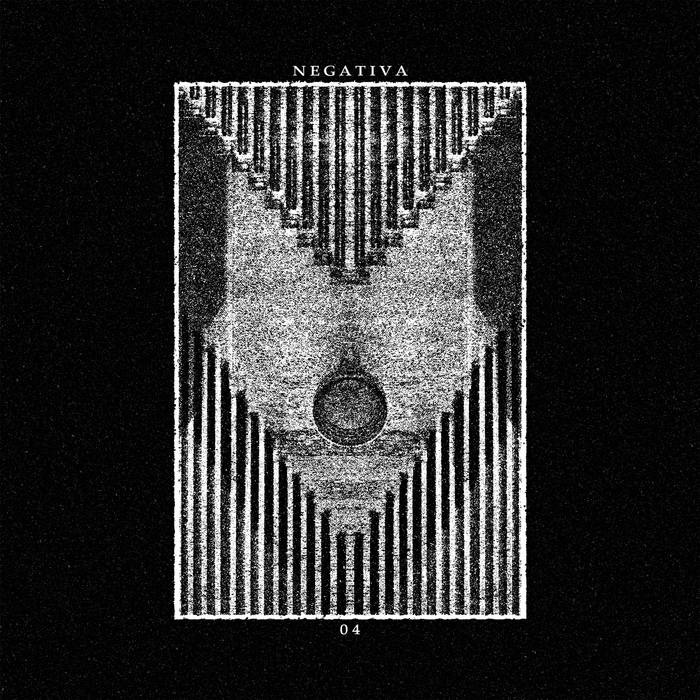 5. Horns Of Domination – "No Beyond (For No One)," from Where Voices Leave No Echo (Blackened Rock – Sepulchral Voice Records). The unfair, short description of this album is that this is how an interesting Mastodon would sound like. But, sick burns aside, I really have no idea how to describe this other than it sounds like a "rock n roll" album, just the kind filtered through a slightly dissonant black metal and a pinch of doom. Does that makes sense? Probably not, but I like it. FFO: Mastodon, if it was any good.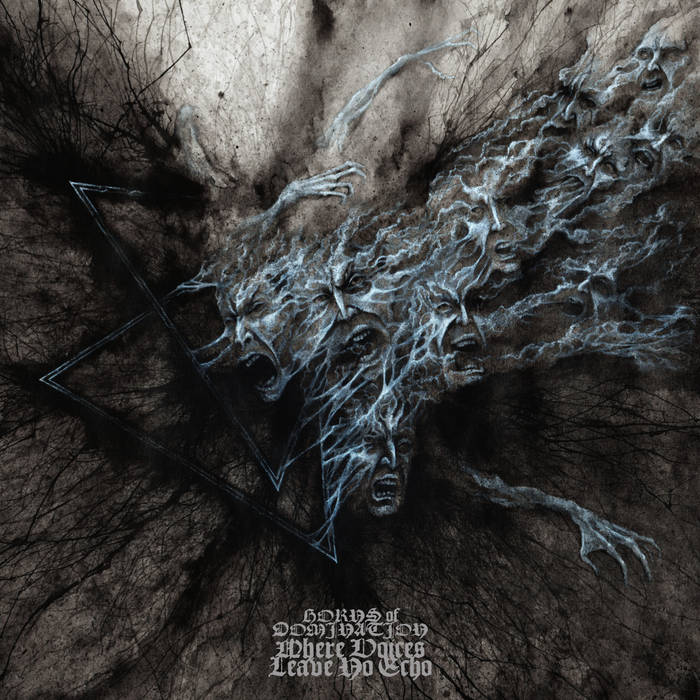 6. Benothing – "State Of Surreal Bliss," from Temporal Bliss Surrealms (Psychedelic Death Metal – Everlasting Spew). So, basically I want to marry this album. I want to move in with it, have children with it, and grow old together, sipping tea and looking lovingly at all the demon children we have spawned. It's alive, it's weird, it's very much in the vein of some of the FFO bands mentioned in the BC page (Morbus Chron and Bedsore) and I would even through in Reveal! to the mix. Outstanding shit, I am now adding it to my AOTY list, and thanks Lev for another fantastic rec. FFO: All the bands already mentioned.
7. BUÑUEL – "When God Used A Rope," from Killers Like Us (Noise Rock/Experimental – Profound Lore Records). Did I see a new noise rock album coming from Profound Lore? No. But here we are! Allstar weirdos BUÑUEL are back, sounding as unhinged and menacing as ever, with that Eugene S. Robinson voice of human decay, joy, and mania slathered all over the place. What a damn treat. FFO: The Jesus Lizard, Unsane, Tomahawk.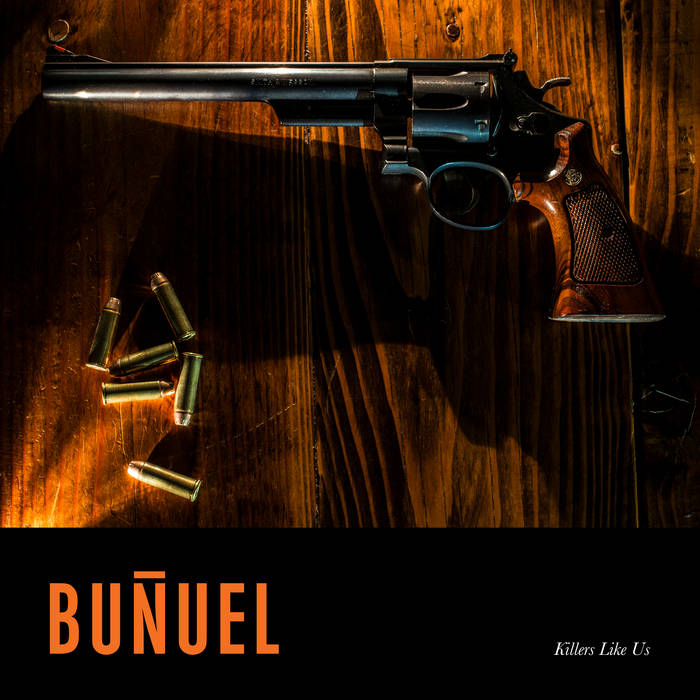 8. Hope Drone – "Existere," from Husk (Blackened Post-Metal – Independent). Out of the dark sky comes a new Hope Drone EP, landing on our heads like a crashing flying saucer of despondent emotion. Their 2019 album Void Lustre was a beautiful piece of emotional post-black/post-metal and this new release from this excellent Australian project is just as good, if not better. Atmospheric, poignant, and great. FFO: Sun Worship, Vukari, Fyrnask.
9. Gloson – "Windbearer," from The Rift (Post-Metal/Sludge – Indie Recordings). Well, I guess this is a very "post" post this time around, which I'm actually fine with considering that was much of what I was listening to when I started this cursed site. And also fitting because in that span Swedisn band Gloson were probably one of the few standout projects doing that whole "post" thing right. New tracks (from a new album) sound amazing, as I'm sure the entire album will be. FFO: Cult of Luna, Mouth of the Architect, The Ocean).
FIVE MORE THINGS YOU NEED TO KNOW
ONE: Scalp has a new standalone single, that's both instrumental and kind of chill. Interesting.
TWO: There's a new and beautiful 40 Watt Sun single. Here.
THREE: Craw, one of the pioneers of the Midwest mathcore sound, and the subjects of this Pillars interview, released new film of their rehearsals prior to their comeback show a few years back.
FOUR: I'm going to sleep.
FIVE: On the hunt for excellent, toxic sludge? Check out Exit Bag (and many thanks to Plague Rages Podcast for the rec, follow them on Twitter, they're great).
ONE LAST THING, PROMISE: That's it, I'm actually going to sleep.