NINE SONGS I LIKED THIS WEEK IN LIST FORM DEC 12 – DEC 18 – PLAGUE EDITION #87
Way too much good music this week for settle for just nine songs, so what I did is in fact settle for just nine songs and I'll throw the rest up as a Patreon-exclusive recommendation next week. Other than that this was also the week we interviewed the Thrash/Black band Svpremecist for The War Inside My Head series, so be sure to check that out as well. Thoughts and prayers go out to Luciano of I, Voidhanger Records, one of the absolute pillars of the underground metal scene, who has taken a bad hit health-wise. I will always be on your side, Luciano, so just snap out of it and get back to releasing unreal black metal. Keep safe everyone, please.
As always, check out our various interview projects and other cool shit. And if you'd like to keep abreast of the latest, most pressing developments follow us wherever we may roam (Twitter, Facebook, Instagram, Spotify and now also a tape-per-day series on TIK TOK!), and listen to our shitty podcast (YouTube, Spotify, Apple), and to check out our amazing compilation albums. You can support our unholy work here (Patreon), if you feel like it. Early access to our bigger projects, weekly exclusive recommendations and playlists, and that wonderful feeling that you're encouraging a life-consuming band musical habit. Be well!
1. Ustalost – "Bright Window Closing," from Before the Glinting Spell Unvests (Black Metal – Gilead Media). Will Skarstad's guitar is an extension of my brain. Well, yes, I do realize that the gifted songwriter/musician and half of what is probably my favorite black metal band that isn't Emperor, doesn't really care about me nor does he write for my brain. But my brain would beg to differ. A master of creation tension, dissonance, and struggle between notes only to make all that chaos feel like somekind of coherent natural environment, Skarstad's newest release under his Ustalost project is just a further expansion of his uncanny gift at shooting guitar lasers everywhere and creating, somehow, subtle, human music. And with such a back catalogue, one that includes one of my favorite albums of all time, Before the Glinting Spell Unvests not only stands proud but is probably one of his best works ever. Majestic, crushing black metal. So much so, in fact, that forced me to amend my AOTY list. FFO: Yellow Eyes, Negative Plane, Drudkh.
2. E-L-R – "Fleurs of Decay," from Vexier (Post-Metal – Prophecy Productions). My love affair with the Swiss wonder that is E-L-R goes back to the befuddled, amazed encounter with their majestic demo in 2019, documented in this (Hebrew) post. Oh, and I also interviewed them a while back. What strikes you most about their music is that floating, ethereal sensation that often gets crushed down in a pulp in the world of post-metal, but which has become basically the center of E-L-R's magic. They make heavy music, in other words, that feels weightless. And if the first single from their upcoming sophomore album is any indication, then there's a good chance that the band has upped the ritualistic, hypnotic aspect of that already weightless space and it marks the band sounding better than ever. Which is saying a lot. FFO: Amenra, Urfaust, Wolvennest.
3. Lhaäd – "Below III," from Below (Black Metal – Babylon Doom Cult Records). I feel like making an unfair comparison here, right off the bat: this is the album Funeral Mist should have released. I know this makes no sense, and I know a lot of people will and do enjoy the new Funeral Mist and I am just as sure that I will enjoy it more and more as time goes by. But, regardless, this is the album I needed there. The up side is that we got an unreal, relentless, crushing black metal album, infused with beautiful soundscapes and electronics that do not take anything away from said crushingness but only make it that much more crushingy. Yes, those are all words, I think. A fantastic example of taking the basic template of pretty orthodox black metal and still making it feel fresh and exciting. FFO: Funeral Mist, Tsjuder, Craft.
4. Maestus Caelum – "Scattering the Ashes," from Laudationis (Black Metal – Independent). It's time for (one of) the major Bandcamp finds of the day, this stunning debut from what appears to be a brand-new black/doom duo by the name of Maestus Caelum. Stunning mostly because of how well-put-together and interesting it all is, and also because of how amazing it sounds. Beautiful atmospherics, crushing songwriting (I'm using that adjective quite a bit this week, I see) and an overall The Ruins of Beverast-esque vibe. Is there anything better than that? No, there isn't. Keep an eye out for this one. FFO: The Ruins of Beverast, Skaphe, Fyrnask.
5. Plague Patrol – "Taxidermia," from Demo 2021 (Death Metal – Psychocontrol Records). Well, in case you were looking for that death metal demo that would make the hair on the back of your neck to stand up, here we are. The debut release from this Czech monster of a thing, it should be said, doesn't sound like a demo. Not a bit. It sounds like a confident bunch of probably very hairy individuals writing, performing, and recording at the highest of OSDM levels. Very much looking forward to what the future has in store for this band. FFO: Cerebral Rot, Charnel Altar, Ossuarium.
6. Somalgia – "Wonderland," from Inverted World (Prog/Black Metal – Repose Records). I'm pretty sure this one fits the "weird but wonderful" category. It's not an album that goes down well immediately, maybe because of the overtly prog overtures that, to me, don't always make for an enjoyable listen. But on second and third examination a true gem reveals itself, one that both mixes a shit-ton of interesting influences as well as seems, perhaps more than any album that came out this year, to truly embody the frazzled myopic, isolated, and chaotic of the COVID-19 era. Just fantastic. FFO: Yes, King Crimson, Kayo Dot.
7. Arkhtinn – "二番," from 二度目の災害 (Atmospheric Black Metal – Amor Fati Productions). Hey! Big surprise! One of the most creative, forward-thinking metal collectives working today has dropped one of its patented "here's a shitload of chaotic black metal for ya!" assemblies of genius shit and it's genius! I know, who would have thought, right? Bleak, aggressive, "cosmic," fucked up, and glorious. Par for the course. FFO: Fucked up glory.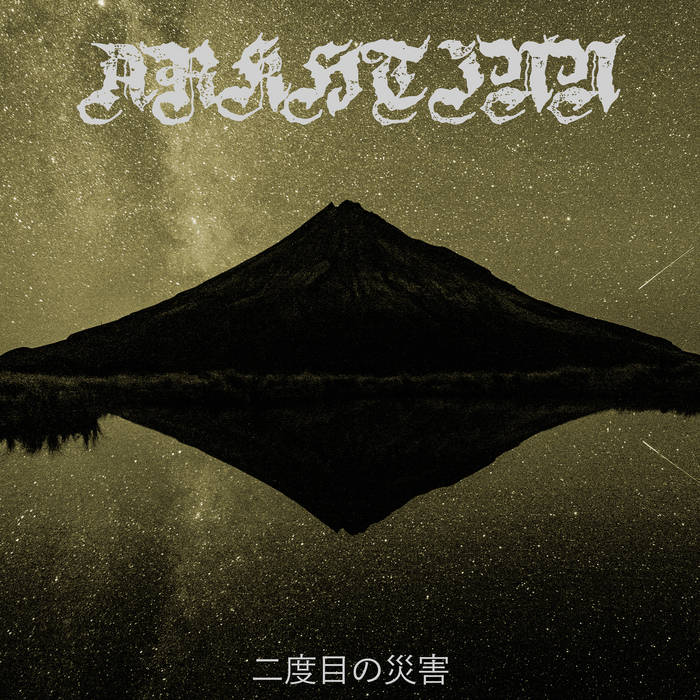 8. Castingcouch – "Oursingercouldntmakeit" (Grindcore – Independent). Here's what I do know: a deathgrind/grindcore project from Vienna that seems to have gotten started this year and that has been releasing the odd single every now and again, including track. Here's what I don't know: The rest. What whatever this fucked up thing means there's on thing I am positive of: It will suck your eyeballs through a rusty pipe and won't give them back. FFO: Fawn Limbs, MICO, Pharmacist.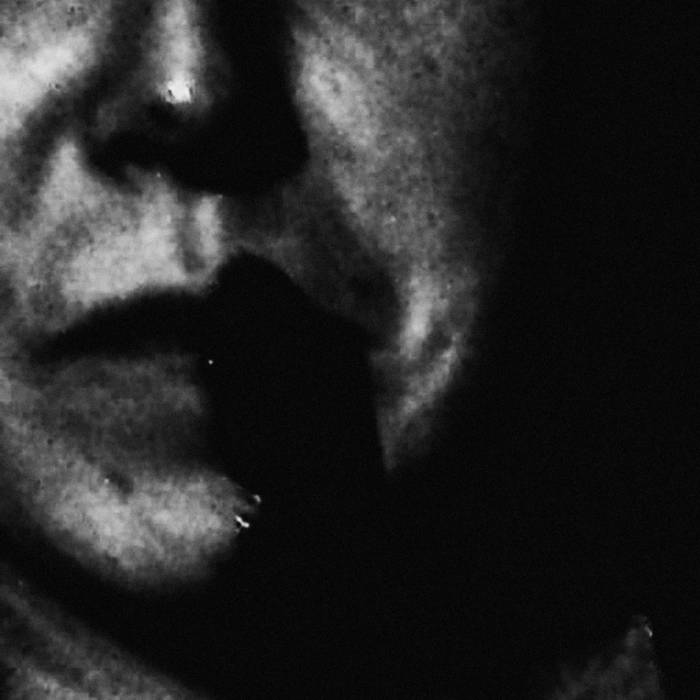 9. Rană – "Sfarsit," from Armament (Black Metal/Crust – Independent). I was debating whether or not to write about this release or the newest Lastborn thing but I solved that dilemma by mentioning the Lastborn thing, so there. But this EP/album has really overtaken my heart. So much good shit: from post-metal atmospheres, to black metal instrumentation, to a crusty, pissed-off edge, it has everything anyone could want on that murky border between hardcore and metal. Above all, it's just a great, enjoyable listen. FFO: Fall of Efrafa, Neurosis, No Sun Rises.
FIVE MORE THINGS YOU NEED TO KNOW
ONE: For those not in the know, Indonesian death metal geniuses Exhumation have remastered their masterful (see what I did there?) second album, Opus Death, and are offering it on tape via Transylvanian Records.
TWO: Mike Pike has a new solo project and, ah, I actually like it! I think.
THREE: Ryan Parrish, AKA the drummer for Suppression, Mammoth Grinder, Iron Reagan et al, is releasing a solo debut that seems pretty cool and features a track featuring basically every great drummer alive, at the same time.
FOUR: This year has felt like nine years, and while the first period of the COVID era has been trying to stay alive and deal with anxiety it seems like the second part is trying to sift from the emotional rubble. A lot of people are struggling out there. Not sure what's to do, other than write dumb posts about metal, naturally.
FIVE: Nite, the fantastic Bay Area blackened glam (sorry, that's I've got!) band, is releasing a new album and the firs track is a melodic Megadeth meets black metal bonanza!
ONE LAST THING, PROMISE: Have you heard of Totally Unicorn? Well, you should have.