NINE SONGS I LIKED THIS WEEK IN LIST FORM DEC 19 – DEC 25 – PLAGUE EDITION #88
Not much to say this week, just how amazingly inspiring it is to find more and more incredible music and art in the world. That's it. Keep safe.
As always, check out our various interview projects and other cool shit. And if you'd like to keep abreast of the latest, most pressing developments follow us wherever we may roam (Twitter, Facebook, Instagram, Spotify and now also a tape-per-day series on TIK TOK!), and listen to our shitty podcast (YouTube, Spotify, Apple), and to check out our amazing compilation albums. You can support our unholy work here (Patreon), if you feel like it. Early access to our bigger projects, weekly exclusive recommendations and playlists, and that wonderful feeling that you're encouraging a life-consuming band musical habit. Be well!
1. Trembling Void – "The Moon is Falling," from Demo I (Black Metal – Independent). "It is the east, and lo-fi black metal is the sun." Yup, boys and girls, another fantastic release along that raw bm vein. Or, more precisely, one of the rare ones that kicks my own ass. Stumbled into this gem on Bandcamp and it was an immediate purchase. All the melody and clever songwriting along with all-you-can-eat despondent howls and ripping riffs. Fantastic, and definitely a band to watch. FFO: Spider God, Lamp of Murmuur, Revenant Marquis.
2. Dark Meditation – "Haunt of Fear," from Polluted Temples (Heavy Metal/Deathrock – Satanik Royalty Records). It's not often I find something that might scratch that trad itch, but when I do get my pants on, I make gold records. Mixed references aside, this right here is as infectious as you can get without being a disease – fantastic writing/execution, a real sense of groove and drive, and just super fun and cool. FFO: Nite, Eternal Champion, Morgul Blade.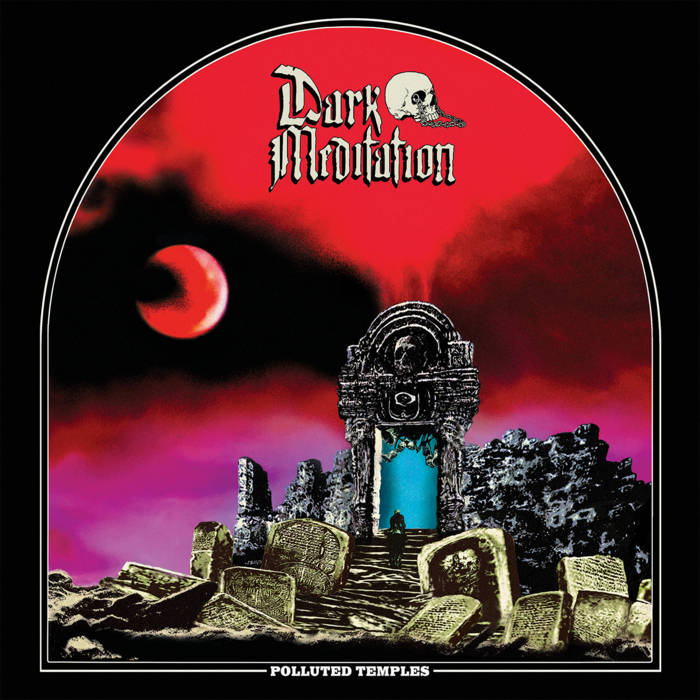 3. Lost Generation, Last Revolution – "Гландыши," from Ты Пожалеешь (Grindcore/Screamo – Independent). A malevolent force approaching in the misty night, threatening to stab into ribbons but instead cries about the meaningless of life. That's basically the sound of this arresting set of tracks. Searing, violent, but somehow also quite emotional and melancholy. Very cool. FFO: Portrayal of Guilt, Deterioration, Orchid.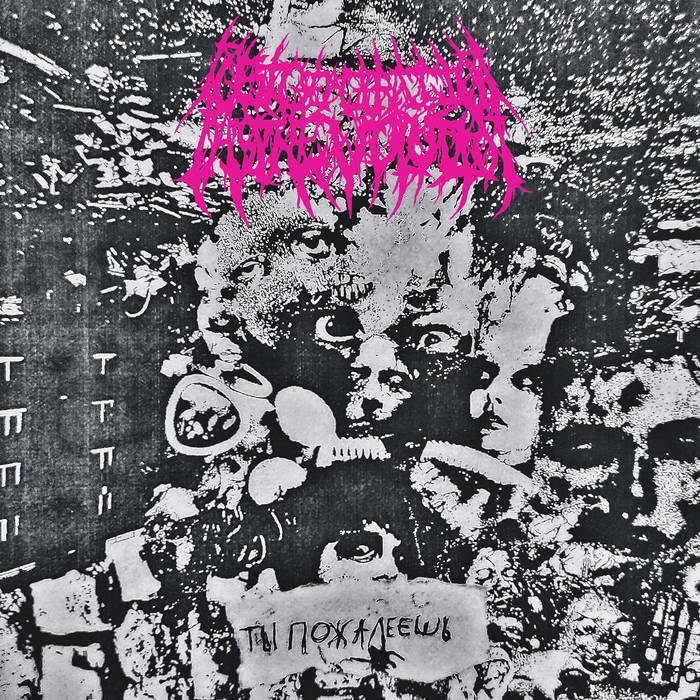 4. Hollow Woods – "A Frozen Glance," from Cold Winds Cleave the Earth (Atmospheric Black Metal – Signal Rex). On the long spectrum of atmospheric black metal this debut album from Finnish band Hollow Woods is closer to the more aggressive, organic feeling and not as fuzzy side of things. It's punchy, aggressive and direct all while giving out those wonderful melancholic notes. What sets it apart from most efforts in that space is that wall of sound and shouted clean vocals that really give that distinct almost Urfaust-y vibe. Just fucking fantastic. FFO: Urfaust, Fluisteraars, Fen. 
\
5. Widergang – "Beneath The Divine Order" (Avant-Garde Black Metal – Misericordia Records). Need to cleanse that palette of yours with some good-ole-fashioned bat-shit-crazy black metal? Great. This is the latest single from Vienneses black metal project Widergang, whom I had just discovered and over whose back catalogue I am currently obsessing. But this track, my friends, this fucking track is blowing me away. Evil-ish black metal vibes married to a killer bass and some distinctly Krallice-like song structures. This is something else right here. FFO: Krallice, Beastlor, Kaldeket.
6. Fargue – "Tes yeux ouverts, le reflet du soleil," from Ruines, Irradiées (Drone/Experimental – Cyclic Law). After a fantastic debut EP (of which I have written last year, here) the Finnish-Swiss emotional wrecking crew are back with a beautiful, shimmering first full length of melodious sorrow and droning fear. At times Toirtoise-y post-rock, at others Sunn O))) dread, and most of the time just beautiful, thought-provoking music. Come get it. FFO: Some Became Hollow Tubes, Ashtoreth, Nadja.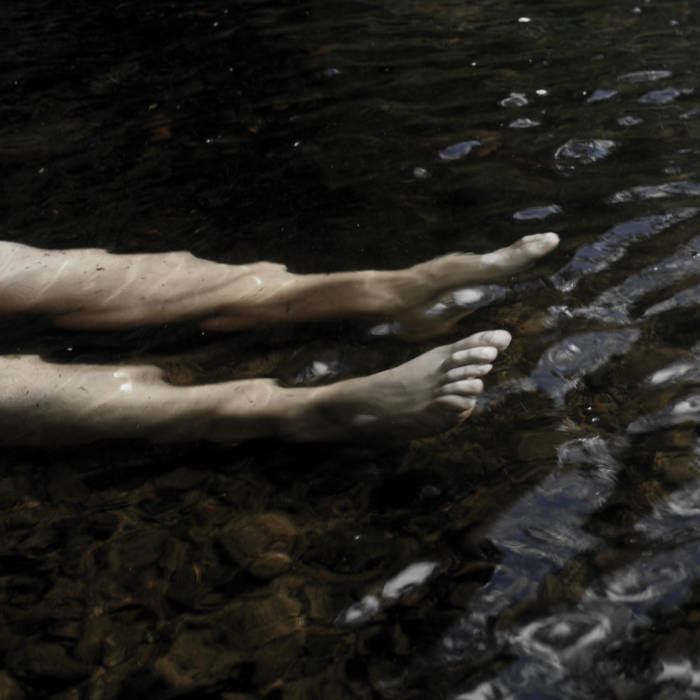 7. Knife – "Sinners," from Wound (Hardcore/Industrial – Independent). Call me a sucker for a lot of weird shit that happened in the 90s, but I'm a sucker for a lot of weird shit that happened in the 90s. And when you take that predisposition and expose it to a combination of nasty industrial metal and late-90s metallic hardcore and I'm basically hooked. No choice in the matter. Check this shit out if you're a freak on a leash like me. I'm sorry. I'll stop now. FFO: Ministry, Prong, Chemlab. 
8. FesterDecay – "Aborticide, from Aborticide (Goregrind – Everlasting Spew Records). What can I say, if one of the best death metal labels on earth is planning to dip its toes into the rancid, riffy waters of Japanese goregrind then it's fucking game over for the, ah, game. This is the way it's done, folks, disgusting and catchy as a motherfucker. Holy wow. FFO: Pharmacist, Miasmatic Necrosis, Carcass.
9. Antimony – ״Ending II," from Ending (Post-Black Metal/Blackgaze – Independent). No, I'm not going to be funny here. If you are even remotely into that woeful, melodious space of black-metal sadness that runs between Alcest-like beauty and the Polish brand of more aggressive melancholy, then this is simply a must-listen release for you. That easy. FFO: Alcest, Grima, Uada.
FIVE MORE THINGS YOU NEED TO KNOW
ONE: New Vanum album coming, rejoice!
TWO: New Afsky album coming, rejoice!
THREE: New ambient Blood Incantation album coming, rejoice! + check out the beautiful ambient piece composed by BI guitarist Morris Kolontyrsky for our latest charity compilation.
FOUR: The more I get what I want the more miserable I become. Life is a weird thing.
FIVE: Want fantastic new atmospheric black metal? Orasyon has you covered. 
ONE LAST THING, PROMISE: Canary Records out of Baltimore, MD is officially the most joyful and inspiring find of 2021. The life's work of Ian Nagoski, the label collects and curates what could only be described as discarded and forgotten masterpieces of early twentieth century music, much of which recorded on American soil but provided by artists documenting Armenian, Turkish, Jewish, Greek, Polish, and Mexican cultures, and many many more. I've only just scratched the surface here, but really moving and inspiring stuff and some incredible music such as this album of Thracian Firewalking Ritual Music. Unreal. Give them all your money.