NINE SONGS I LIKED THIS WEEK IN LIST FORM JAN 30 – FEB 5 – PLAGUE EDITION #93
Is this earth-enveloping anxiety just me this week, or is there a real sense of the world ending or something? Really getting tired of this shit, just for the record. You, however, are golden, and thus take care of yourselves and wash yourselves in the sonic delights below.
As always, check out our various interview projects and other cool shit. And if you'd like to keep abreast of the latest, most pressing developments follow us wherever we may roam (Twitter, Facebook, Instagram, Spotify and now also a tape-per-day series on TIK TOK!), and listen to our shitty podcast (YouTube, Spotify, Apple), and to check out our amazing compilation albums. You can support our unholy work here (Patreon), if you feel like it. Early access to our bigger projects, weekly exclusive recommendations and playlists, and that wonderful feeling that you're encouraging a life-consuming band musical habit. Be well!
1. Trest – "5th Witch: Gesche (Ordeal)," from Ordalium // Chambre Ardente (Black Metal – Amor Fati Productions). This is only partly a new release, comprised of an older EP as well as two new tracks, so some people might have already been aware of this German project already. I, however, was not, and was just floored by the incredible quality and atmosphere. It's raw while being atmospheric, dark and grand, dirty as all fuck and yet somehow sublime. Quite simply, it's perfect (yup) black metal. Essential stuff. FFO: Mayhem, The Ruins of Beverast, Fyrnask.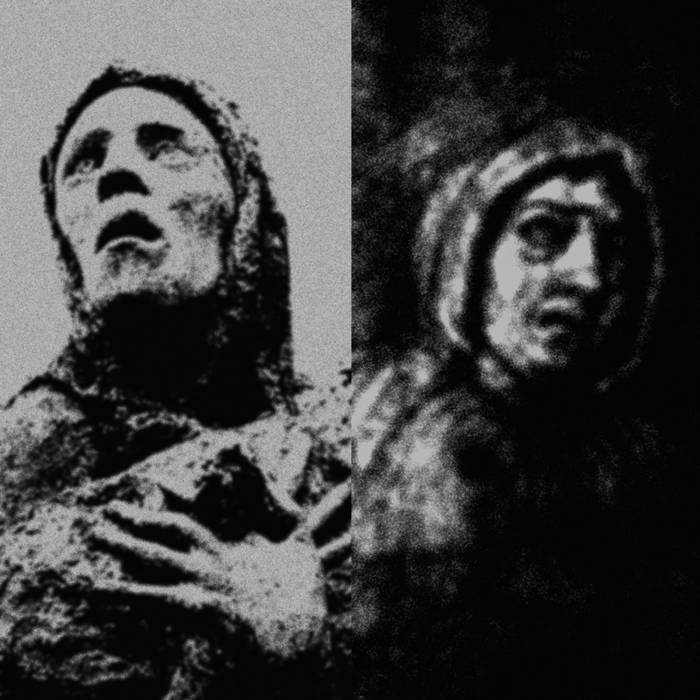 2. Scud – "The White Death," from Scud (Grindcore – Rat Covenant). In a word: Filthy. In two words: Filthy riffs. In a lot of words: Some of the best grindcore you'll find in quite some time, and that's a Machine Music Guarantee™. Yes, I am emotionally invested in this band of talented maniacs, who just so happened to release their first track as part of our MILIM KASHOT compilation a few years ago. And yes, I like them and think they're good people. None of that changes the fact that this is vicious, creative, beautifully executed grindcore that you simply must get your hands on. FFO: Internal Rot, Deterioration, Meth Leppard.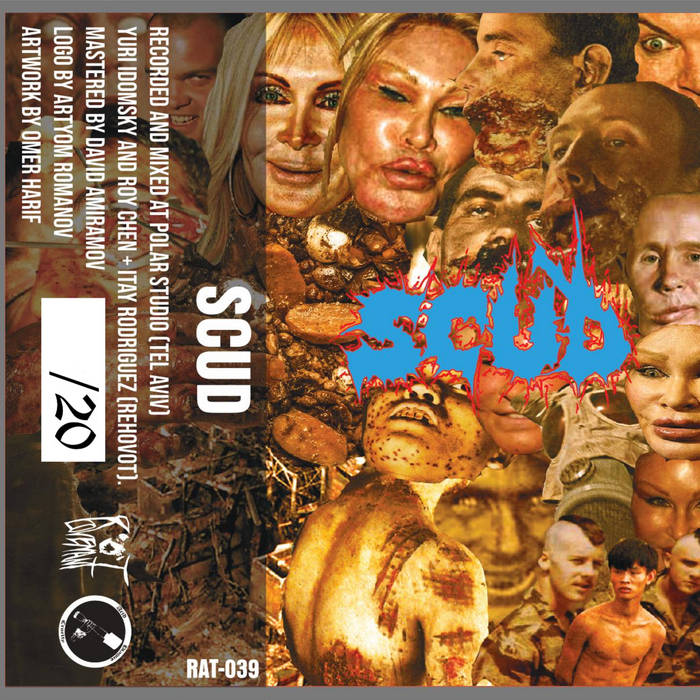 3. Sorcerer's Sword – "Demonolatry," from Demo 2021 (Blackened Heavy Metal – Mythic Ironworks). Mercyful Fate shoved through a fine black metal mesh? Would that be an apt description of this blazing demo? Maybe. I was never into the trad/heavy world so my references are kind of janky, but this is just incredibly fun, and while whatever cringe aspect I usually associate with these types of things is still present I feel like its used very intelligently as part of the wider sonic soup that makes this release so infections. FFO: Loins cloths and swords.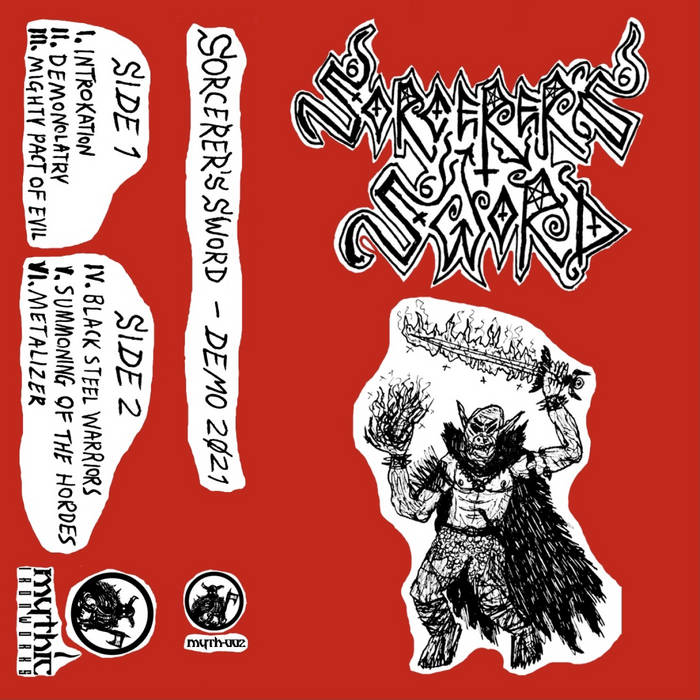 4. Adolor – "Coma," from Absent in the Body​.​.​. (Black Metal – Independent). A brand-new American one-man black metal project that released this debut EP/album this week and it immediately clicked with me. It has fantastic melancholy, mid-tempo atmosphere combined with a lot of weird, left-of-field instrumental ideas and passages. Kind of like an atmospheric Krallice, if that makes any kind of sense, and a lot like Obsian-era Castevet. This has the making of a VERY interesting project in the future. FFO: Krallice, Castevet, Kaldeket.
5. Blastanus – "Crimes," from Beyond (Tech Death/Grindcore – Independent). This album came out of literally nowhere for me and it's a pretty sure-fire entry into my AOTY list. Creative, ruthless death metal with the intensity of grindcore and some pretty wild, borderline progressive ideas (HELLO SAX!). Just can't get enough of it, and I have a feeling this is one album that's going to be making a lot of death metal waves as the months tick by. FFO: Origin, Wormed, Unfathomable Ruination.
6. Night Hag – "Slowly Festering in Rigor Mortis," from Phantasmal Scourge (Death Doom – Rotted Life). The kind of death doom sludgery that makes you both want to die as well as attend your own funeral so you can watch your corpse rot as you listen to this album again. It's got some of that Sleep-ish groove as well going for it, which is a very nice touch. Cool shit. FFO: Winter, Civerous, Void Rot.
7. 2020 – "Nad wszystek stworzenie, nad wszelką abstrakcję (Over all of creation, over any abstraction)," from Konwulsje (Black/Death Metal – Victims of Life). First off, this sounds like a demo. If you're the kind of person whose afraid of things that sound like demos, walk away. However, you'd be making a huge mistake, because this raw-sounding, unhinged slab of bizarro black metal thrives in its own ugliness, delivering crooked melodies, unreal pace, and that special feeling of something or someone falling apart before your very eyes. It's troubling, disturbing, and fucking awesome. FFO: Sermon of Flames, Serpent Column, Antediluvian. 
8. Vaura – "Starless Visions in an Opaque Dreamglass," from Vista Of Deviant Anatomies (Avant-Garde Metal – Primal Architecture Records). So, in a gentle leap we shift from the recording of raw, basement-dwelling angst to some of the most beautifully recorded music you'll hear. However, what this new surprise release by the all-star cast of brainy metal that is Vaura shares with the aforementioned Polish pukefest (there's puke there, trust me) is a similar feeling of losing all bearings and hurling toward death. Only difference being, naturally, that while 2020 is the body decomposing under concrete, Vaura presents its listeners with the abstract delusions of the passing of life into death. FFO: Kayo Dot, Scott Walker, David Bowie.
9. Cancelled Earth – "Body Prison," from A Treatise On Pointlessness (Avant-Garde Death Metal – Independent). Listen, I go through the whole "there was too much great music this week" spiel every week. So, here goes: There was too much great music this week. But I could not pass over this slab of brilliance no matter the cost to my mind and colon. What is it? I don't actually know. I'm pretty sure it's death metal, but it also feels like noise and/or industrial and/or a sound experiment from an alien planet. Whatever it is, however, it has got to be some of the sickest, most beautiful shit I've heard in a very long time. FFO: Black Curse,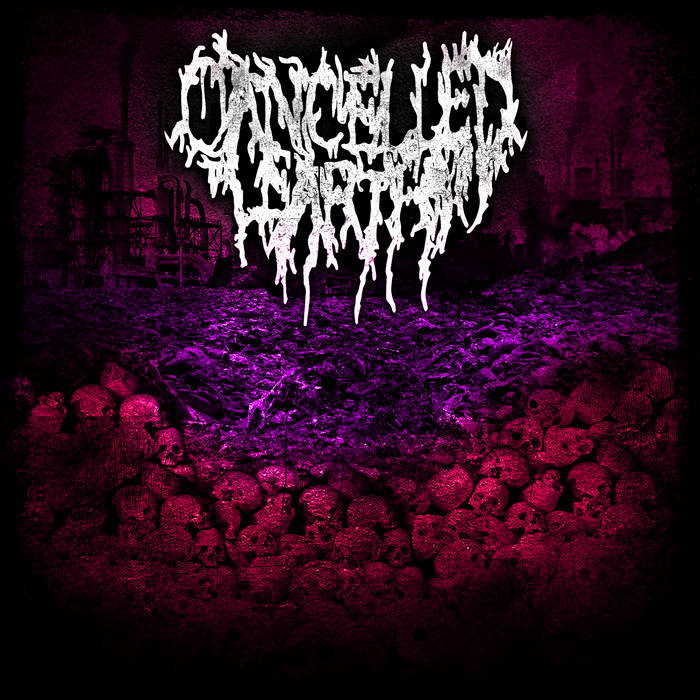 FIVE MORE THINGS YOU NEED TO KNOW
ONE: Did I completely miss the fact that the brilliant weirdo black metal project Kostnatění is releasing dissonant, horrifying versions of traditional Turkish music? Yes, I did. The one track that's out now is just unreal.
TWO: One of my favorite contemporary hardcore/mathcore bands, Black Matter Device, is releasing a new album and the first single is nuts.
THREE: If you're inclined toward that 90s sound of melodic death metal brilliance with just a tinge of Skydancer-like blackened wonderfulness then this latest release from German band Wound is just for you. 
FOUR: Feeling better, though not in the mood for anything that isn't doom scrolling everything and, apparently, participating in fun Instagram challenges. I guess this is my life now.
FIVE: Absent in Body, the veritable meeting of the post-metal gods, are releasing a new album and there's a chilling first track available here.
ONE LAST THING, PROMISE: Really enjoyed this short slab of death metal/sludge from eyesnomouth this week. Really really fun.
 s