NINE SONGS I LIKED THIS WEEK IN LIST FORM APR 10 – APR 16 – PLAGUE EDITION #101 – WWIII EDITION #8
Hailz to all, life is complicated. Hope you're good, healthy, and safe. Here's some music to char your soul medium well.
As always, check out our various interview projects and other cool shit. And if you'd like to keep abreast of the latest, most pressing developments follow us wherever we may roam (Twitter, Facebook, Instagram, Spotify and now also a tape-per-day series on TIK TOK!), and listen to our shitty podcast (YouTube, Spotify, Apple), and to check out our amazing compilation albums. You can support our unholy work here (Patreon), if you feel like it. Early access to our bigger projects, weekly exclusive recommendations and playlists, and that wonderful feeling that you're encouraging a life-consuming habit.
1. Fratura – "Death Sworn," from Smells Like Funeral Flowers (Black Metal – Independent). I wrote about the Brazilian one-man Fratura a while back, following the release of their 2020 EP Orff infernalis. Supremely aggressive raw black metal that basically sounds like someone's idea of nightmare music, that still manages to keep a great pace and ear for melody and atmosphere. So, basically being crushed by that Star Wars trash compactor, but kind of being sad about it too. FFO: Profanatica, Mystifier, Archgoat.
2. Pharmacist – "Flourishing Extremities on Unspoiled Mental Grounds," from Flourishing Extremities On Unspoiled Mental Grounds (Melodic Goregrind [!?!?] – Independent). What can one say about the miracle of hurling piss, vomit, and riffs that is Pharmacist that one hasn't already said like a million times and/or in an interview? Not much at all. So what is different this time around? Well, you have Andrew Lee (Ripped to Shreds, Houkago Grind Time, et al) ripping some very tasteful solos, that's one. But the other big thing is just how much melody there is this time around. Granted, we're talking death metal melody a-la mid-90s Carcass and even some In Flames, but still – it feels pretty! Gross, still, for sure, but pretty. And, naturally, flawless. FFO: Carcass, Vastum, In Flames.
3. Teratoma – "Corporeal Mess," from Purulent Manifestations (Death Metal – Transylvanian Recordings). Apparently this slab of fabulous death was released last year but I only caught on to it now via the new tape edition from the inexhaustibly fantastic Transylvanian. And aside from the fast that the intro to this track sounds like the caveman death metal version of the intro to "Operation Mindcrime" (one of the best songs ever penned by a human), this entire album is just a feast of bestial delights. You've got your riffsm you've got your TIGHT instrumentation, and you've got a healthy dose of very smart songwriting and some very clever dynamic ideas. Which is a weird way of saying this kicked my ass entirely. FFO: Cerebral Rot, Fetid, Death.
4. Rope Sect – "The Veil," from Metanoia Sessions (Goth/Neo-Folk – Independent). I don't know, Rope Sect just have their entire essence turned to this perfect pitch of meandering melancholia that I really see no need or use for words. Every song – EVERY fucking song – is a perfect gem of mood and feeling. What a gift. FFO: Liking music.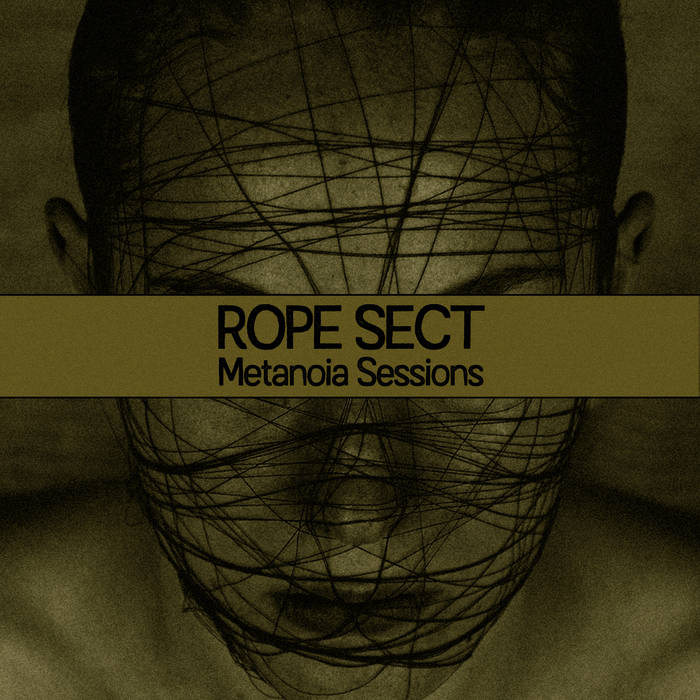 5. Terzij de Horde – "In One of These, I Am Your Enemy," from In One of These, I Am Your Enemy (Atmospheric Black Metal – Tartarus Records). This EP/short album filled my soul this week. It's not an easy thing, you know, making music that runs over your being while strewing flowers on your barely breathing corpse. Wiegedood were kind of good with that for a while, still need to figure out what I think about their new album. But, yeah, that mood of going HAM both musically and emotionally is a hard thing to do. And this track goes so hard, so very hard, while emoting so much. You just have to love it. And the fact that everything is so fucking tight, unreal. FFO: Wiegedood, Turia, Falls of Rauros.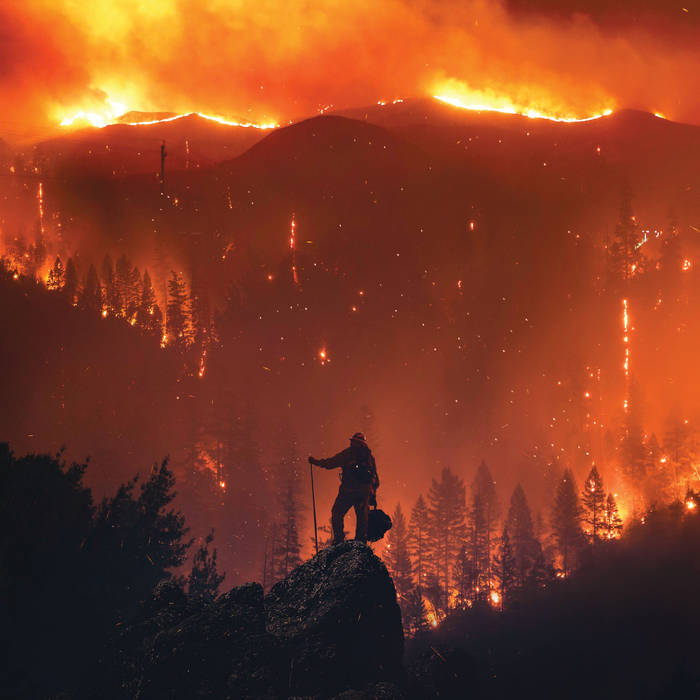 6. Loam – ״Blue Sun's Zenith," from Loam (Avant-garde Black Metal – Independent). The debut from this Minnesota avant-garde project is basically everything from an out-of-left-field piece of spastic, dramatic black metal. I don't really subscribe to the whole "black metal is the music of transcendence" kick, mostly since I suspect that link in basically all art. But there is something to be said about the ability of some black metal to sound like a fire started by some very humble twigs. And this is one of those cases, of taking a very basic sound palette and opening up a window to a whole different room. Really, really good, is what I'm saying. FFO: Oranssi Pazuzu, Ved Buens Ende, Kaldeket.
7. Heresy – "Faith Destroyer," from Voracious Lunacy split with Exorcizphobia (Thrash Metal – Soman Records). Did I wake up today knowing I would be talking about thrash metal on here? No, I didn't. And yet here we are, due both to my reluctance of doing so much black metal at the same time and, mostly, due to how much this track and split in general kicked my weak ass to the floor. Some vintage 90s riffage coupled with a modern feel a-la Power Trip etc, and what you have here is the actual best of all worlds. I actually generally want to mosh to this, regardless of my chances of dealing with that kind of experience this days (certain death). FFO: Power Trip, Enforced, Warbringer.
8. Trǫlláss – "The Wobbly Tavern," from The Wobbly Tavern (Black Metal/Dungeon Synth – Independent). So, I'm pretty good at pointing out great bands that then turn out to be great bands for a lot of people and I'm equally great at obsessing over bands that seemingly no one else gets until I drown in my own tears. I wonder, then, what will pass with this fascinating new project. Part ominous-yet-beautiful synth/keyboard compositions, part larger-than-life black metal, this albums has that magical combination of weird, unique, and brilliant that just sets my brain on fire. Granted, the track featured here is one of the most blatantly black metal ones on the release, but please take the take and check the whole thing out. Magic. FFO: Lamp of Murmuur, Krallice, Castevet.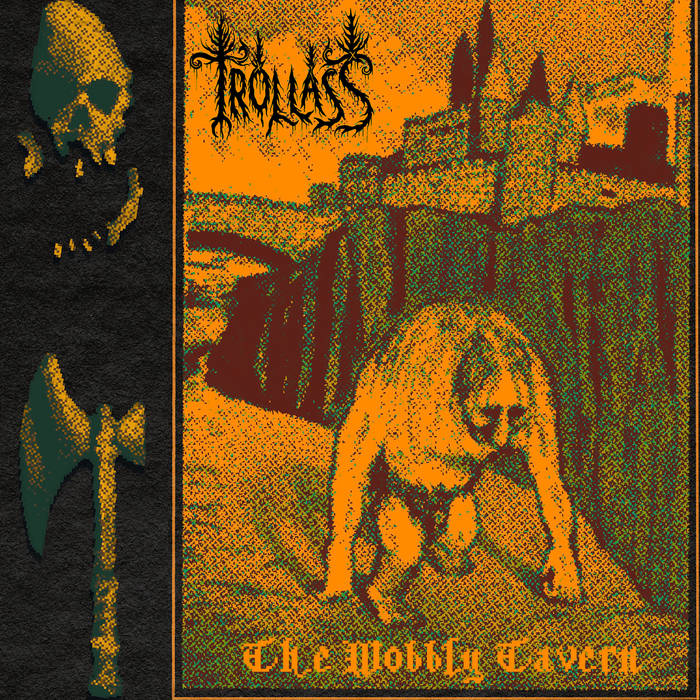 9. Primitive Man – "Cage Intimacy," from Insurmountable (Sludge/Doom – Closed Casket Activities).  Oh great, a new Primitive Man EP is coming, let's all redecorate our apartments with black candles and wish death upon all human life. But, more seriously, when was the last time PM sounded so, ah, fucking pissed? And huge? And urgent? And unleashed? And, while we're at it, how fucking great is it that they're released via Closed Casket? Makes you wonder why it's never happened before. A match made in "angry about society and the world while abusing musical instruments" heaven. FFO: Charred things, things ending.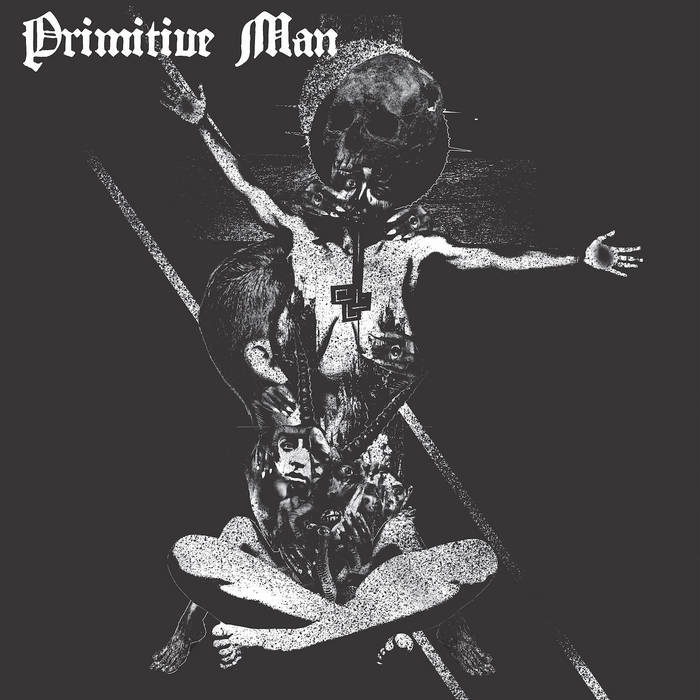 FIVE MORE THINGS YOU NEED TO KNOW
ONE: The masters of all that is cosmic and big Neptunian Maximalism announced the release of their stunning set from Roadburn 2021. Pre-order here.
TWO: Which reminds me I've never mentioned the fact that The Nest (the brilliant collaboration of some of the biggest minds in metal today) is also releasing their fantastic Roadburn set.
THREE: New Predatory Light single is out, and sounds smashing.
FOUR: I will never get to go to Roadburn as long as I live. That seems to be the fact. Oh well.
FIVE: New Undergang/Anatomia split released this weekend. Don't miss out, some of the best fucking death and death doom you shall lay your filthy lobes on.
ONE LAST THING, PROMISE: Not very metal of me, but Sonic Youth is one of the greatest bands of all time, including Mozart, and they just released a 1989 Kyiv show in light of the shit that's been going down in Ukraine. Sonic Youth rule.
WAIT, WHAT!?: Sumerlands have a new EP/single out!? WHAT!?