NINE SONGS I LIKED THIS WEEK IN LIST FORM APR 17 – APR 23 – PLAGUE EDITION #102 – WWIII EDITION #9
I have to say, Roadburn looks so sick and it makes me so happy to see so many people enjoying that unreal event, and at the same time I'm kind of dying inside from seeing so many of my favorite artists performing while I'm stuck at home with just my regular life. And speaking of things I would love to see for myself, Ruben of the immaculate Grey Aura (who are performing at RB) is releasing a solo neo-folk/goth project by the name of IJdelheid. We premiered a new track a couple of days ago, you can check it out here.
As always, check out our various interview projects and other cool shit. And if you'd like to keep abreast of the latest, most pressing developments follow us wherever we may roam (Twitter, Facebook, Instagram, Spotify and now also a tape-per-day series on TIK TOK!), and listen to our shitty podcast (YouTube, Spotify, Apple), and to check out our amazing compilation albums. You can support our unholy work here (Patreon), if you feel like it. Early access to our bigger projects, weekly exclusive recommendations and playlists, and that wonderful feeling that you're encouraging a life-consuming habit.
1. Savage Pleasure – "The Great Grinding Mill," from A Harrowing Cry… From the Shadows (Punk/Heavy Metal – Toxic State Records). I don't know much about anything really, I just know that this has to be one one the best songs I have heard this year and in my damned life. It has everything: spirit, energy, appropriately filthy sound, rough vocals, and riffs that will stay in your head forever. I don't know who Savage Pleasure are, I've never met them or their parents. But all involved have a lot to be proud of. Punk perfection. I swore I would never buy tapes, especially the ones that cost so much to ship, but god damn if this release isn't testing my patience. FFO: Daggers, Cult Leader, Portrayer of Guilt.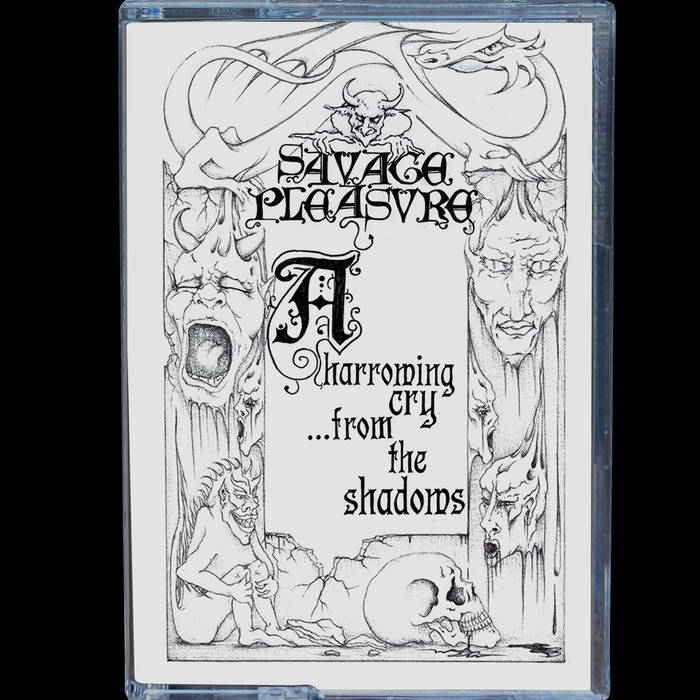 2. Devil's Poison – "Power of Darkness," from Power of Darkness (Blasphemous Rumours) (Black/Thrash Metal – Burning Coffin Records). And as long as I'm in hyperbole mode: this is the most exciting, dark, and ruthless song intro I have heard in quite some time. Yet another Chilean band hitting the nail right on the head with basically perfect instrumentation, perfect writing, and that perfect dose of imperfection. Basically this is Negative Plane only more evil and with a lot more cheap bear, and yet with the same level of songwriting and ingenuity. Just fucking brilliant. In other news: I want to copulate with that bass. FFO: Negative Plane, Solipnosis, Svpremacist.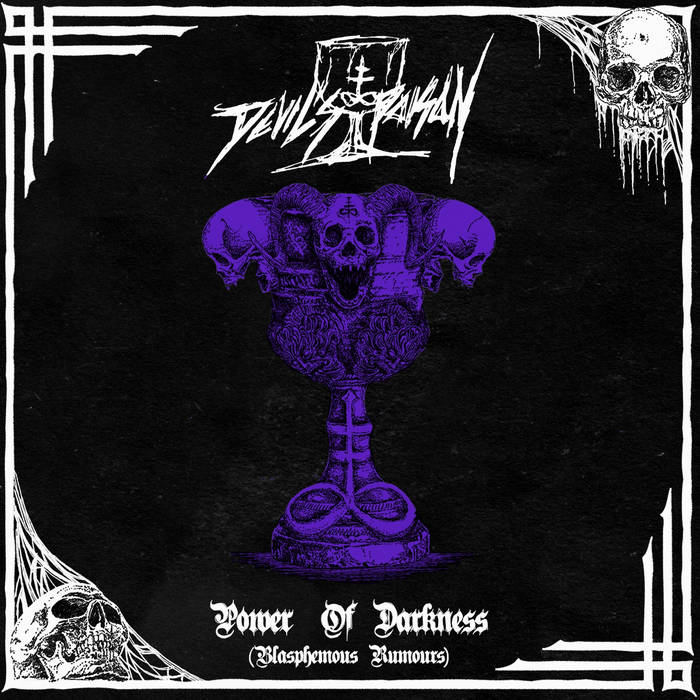 3. MSRBLFLR – "Death March" (What the fuck knows? – Independent). I have been a card-carrying member of the MSRBLFLR club since 2019's demented Pig's Head on a Stick. If you've never ridden the MSRBLFLR dragon yet, let me tell you: you are probably ill prepared. And this newest release is just another brilliant addition to their experimental, dissonant, and overwhelming bouts of reckless creativity and ruthless heaviness. Just listen to the damn thing, what can I say. FFO: Tchornobog, Ulcerate, Deathspell Omega.
4. Mizmor & Thou – "Drover of Man," from Myopia (Doom/Black Metal – Gilead Media). Thou and Mizmor are both creatures of heft and size. Part of the charm, in fact, of the whole "Thou takes on Nirvana" thing was that they brought that almost ironic use of atmosphere and size to bear on songs that were and are ultimately a poppy "small." But Thou and Mizmor aren't big in the same way. Where Mizmor's titanic magnitude comes from a vulnerability so frail it shifts into mountain ranges, Thou are disillusionment, despair, and, at times a sharp cynical bent. And so what happens when you mesh all these various shades of black and grey, equally and differently huge? You get the year's biggest record, and a deep sense of gratitude for having lived while these people are allowed to make music. FFO: Life.
5. Lurking – "Visions Of Certain Death," from Self​-​Induced Hysteria (Death Metal – Everlasting Spew Records). OK THEN! Let's not beat around the bush here, shall we? These two tracks are easily, EASILY some of the best death metal I've head in a long time, and a small miracle too. The miraculous part comes from a combination that to my ears has not yet been hugely abundant and that is filthy old school death metal and, wait for it, Death's Symbolic-Sound of Perseverance era. I shit you not. So yeah, pouring mountains of molten chocolate all over ripe bananas as far as I'm concerned. If you even remotely like death metal you need to hug this album, quick. FFO: Blood Incantation, Death, Tomb Mold.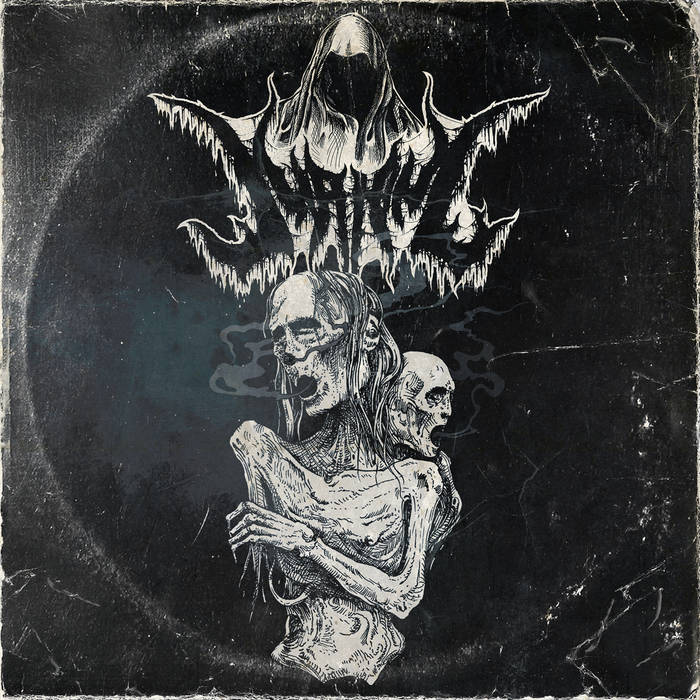 6. Clarent Blade – "Sword Of Traitors," from Return Into Forever (Heavy Metal – Independent). I never grew up on heavy metal, which really, in a profound way, obstructed my way into appreciating the classics. My classics were thrash metal, and HM always felt like weak sauce to me. With time I've learned to appreciated it being done right, and mainly mixed with stuff I do like (AKA Negative Plane, Malokarpatan, Morbid Blade, etc). But when Spectral Lore mastermind Chris Ayin takes on heavy metal in Clarent Blade he does so in a way so devoted to the original that it, to me, transcends it. This is, in other words, the most heavy metal heavy metal you will ever hear, and it is precisely for that reason that it is also something completely different. Both old and shockingly new. The work of genius. FFO: Cirith Ungol, Malokarpatan, Sumerlands.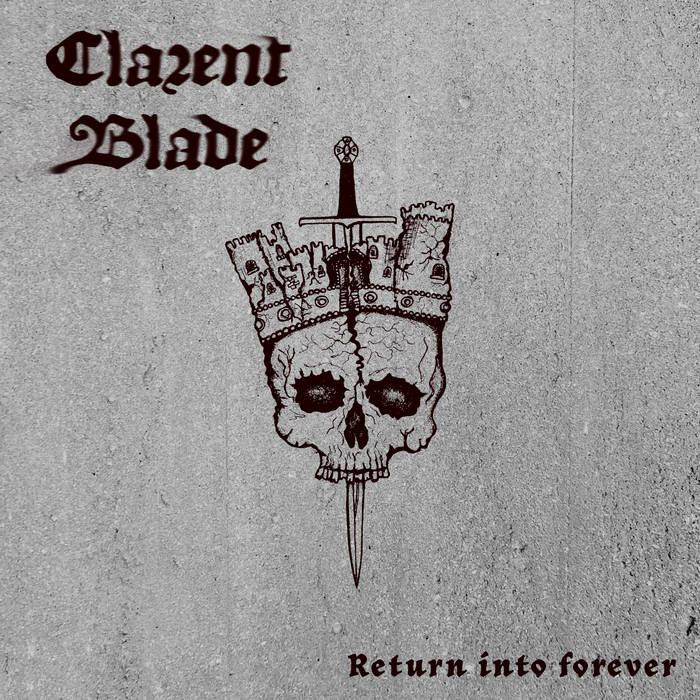 7. Black Matter Device – "Blood Splatter Ink Blot," from Autonomous Weapons (Mathcore – Dark Trail Records). I've been waiting on this album since my brain was melted and my heart palpitated from BMD's brilliant 2019 album, Hostile Architecture (of which I then wrote about here). And the new album delivers on that promise with everything I've ever needed: maniacal yelps of stunted frustration served over a fine platter of demented, glitchy riffs. I am at peace. FFO: Frontierer, Fawn Limbs, meth.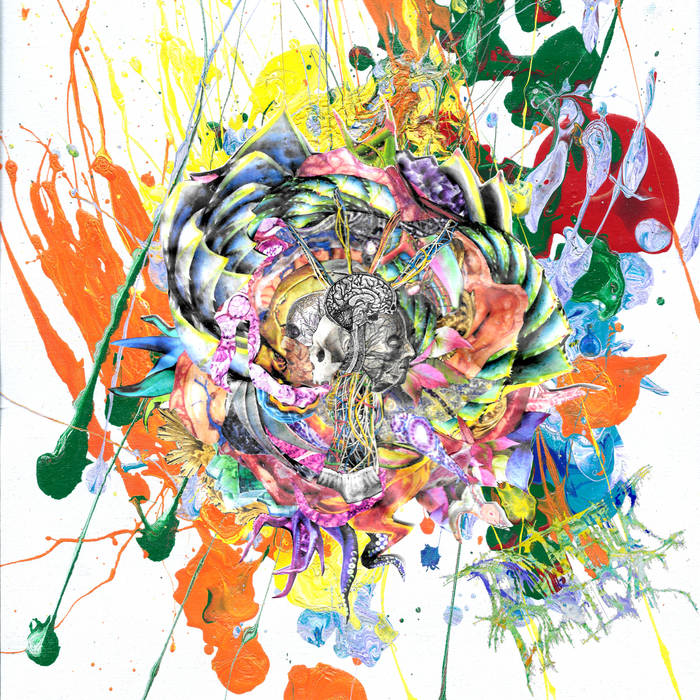 \
8. MICO – "Nudo Sordo" (Grindcore/Metallic Hardcore – Independent). And speaking of spastic riffs that trail off the beaten path into the chaos of the real world of internal inferno, Colombian project MICO are back with enough pointy riffs to kill a close relative. Still one of the best, most underrated bands in the world, and partly their fault – dripping acidic single after short EP and never really releasing anything resembling an album. This might sound like bitching, but it is, and it's a loving one. GIVE ME MORE MICO is what I'm saying. FFO: Fawn Limbs, name., Yautja.
9. Mistcavern – "Towards the Eclipse," from Into Twilight (Black Metal – Iron Bonehead Productions). I've been sitting on this one for a little while, mostly because I was too busy actually listening to it than writing about it, which is always a good sign. New EP from Hungarian project Mistcavern that mixes a lot of black metal tendencies that I love, all in one scary package: huge atmosphere, raw-feeling instrumentation that still sounds crystal clear, fucking synths, and that deep sense that you're doing something that's kinda sorta bad for you. At times depressive, at times humongous, and at all times brilliant. FFO: Xasthur, Black Fucking Cancer, Lamp of Murmuur.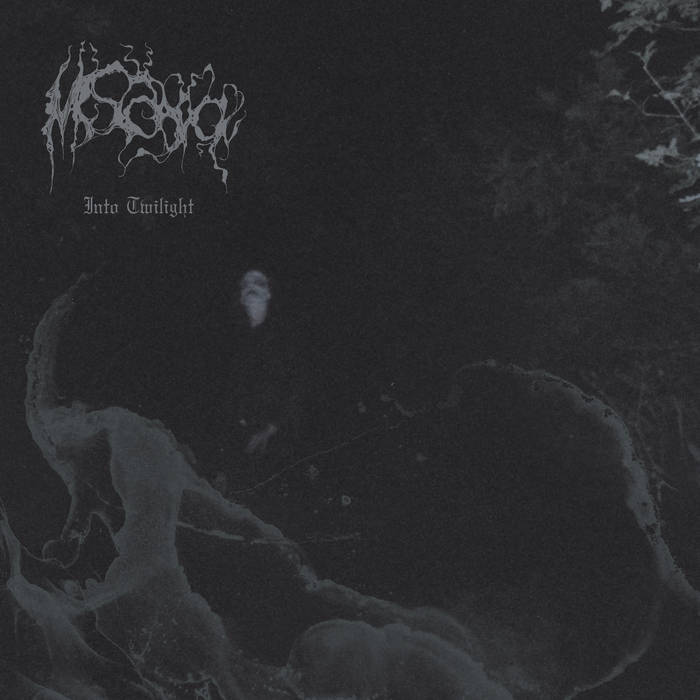 FIVE MORE THINGS YOU NEED TO KNOW
ONE: The legends of doom Mournful Congregation are coming back with a new album, and there's one snippet available here.
TWO: Fantastic blackgaze band Ketoret just released a gorgeous new album. Beautiful.
THREE: Integrity released a powerful remaster of their legendary debut, with some of the drums re-recorded by none other than Iggor Cavalera.
FOUR: Some ideas are rattling in my head for new podcast episodes (the old ones are here). Think I might make then Patreon only for a while. I feel like I need to give more to the people who have been supporting this here.
FIVE: White Ward are releasing a new album, under what have to be insufferable conditions in Ukraine right now. Pre-sale and unreal first track here.
ONE LAST THING, PROMISE: Always listen to Spider God. Always.