NINE SONGS I LIKED THIS WEEK IN LIST FORM MAY 29 – JUN 4 – PLAGUE EDITION #108 – WWIII EDITION #15
Hi all. A whole lot of great music. That's the tweet.
As always, check out our various interview projects and other cool shit. And if you'd like to keep abreast of the latest, most pressing developments follow us wherever we may roam (Twitter, Facebook, Instagram, Spotify and now also a tape-per-day series on TIK TOK!), and listen to our shitty podcast (YouTube, Spotify, Apple), and to check out our amazing compilation albums. You can support our unholy work here (Patreon), if you feel like it. Early access to our bigger projects, weekly exclusive recommendations and playlists, and that wonderful feeling that you're encouraging a life-consuming habit.
1. Cadaver Coils – "Fruits Of Avarice," from Offerings of Rapture and Decay (Death Metal – Rat King Records / Iron Bonehead Productions). A blazing debut from this Greek one-man death metal project (and member of the black metal band Akrotheism that hits the perfect sweet spot between nasty death metal and nasty kinda-ritualistic-reverb-heavy death metal. Just fantastic, just the right length and entirely intense and varied. More of this, please. FFO: Vastum, Dead Congregation, Kever.
2. Hornwood Fell – "V O-," from Sgr A (Atmospheric Black Metal – Independent). I wrote about the fantastic album these two Italian brothers released last year, as well as on their side project Nur Run, so I guess I: a) already knew they were great; and b) already knew they were busy. I still wasn't expecting another beautiful album this quickly, and I sure as damn hell didn't expect them to come like this. Easily one of the most unique, beautiful black metal releases of the year. As atmospheric and expansive as it is ruthless and experimental. Just hitting all the buttons all at once. FFO: Blut aus Nord, Ad Nauseum, Wormlust.
3. Fortress Of The Pearl – "The Dreamthieves," from Fortress Of The Pearl (Psych Black Metal – Independent). What a weird, beautiful thing this is. Basically this is perfectly done, aggressive black metal with some disturbing synth/fx-type effects in the mix that both – somehow – annoy the fuck out of me as well as pound me into this weird, drugged-out, spaced-out space of disorientation and beauty. Not everyone is going to like this, I supposed, but to all the people who do like this: I think we're officially best friends now. FFO: Blut aus Nord, Beherit, Spectral Lore.
4. Will Haven – "Wings of Mariposa," from (Mathcore – Minus Head Records). It's not often that a band that was and has been as influential and, well, good as Will Haven comes back every now and again to kick everyone's ass and show them who's boss but that's basically the case. Four years after the excellent Muerte the Sacramento Kings (yeah, I know) are back to level every fucking them. Huge, bendy, emotional, and just as fierce as they were all those years ago. In fact, this is as heavy and manic as I've ever heard them, and that's coming from the teen who would order their CDs on CD Universe in the late 90s. Masterful. FFO: Coalesce, Both, Converge.
5. Origin – "Panoptical," from Chaosmos (Brutal Death Metal – Agonia Records). Allow me to let you all in on a little secret: Within this fractured, bizarre soul, encased in a tomb of bendy black metal and screamo-infested mathcore lies the heart made of brutal death metal. Not all brutal death metal, obviously, but still. And at in the very core of that heart, right next to basically the entire Wormed catalogue, stands Origin. So, getting a new Origin album, and for it to be as fucking sick as this one, is a blessing and a source of inner warmth. Do I regret the fact that they changed one of the most iconic logos in death metal? I do, very much so. But the mechanic-human spirit that is the driver behind one of the greatest death metal bands of all time is not only there but as good as it ever was.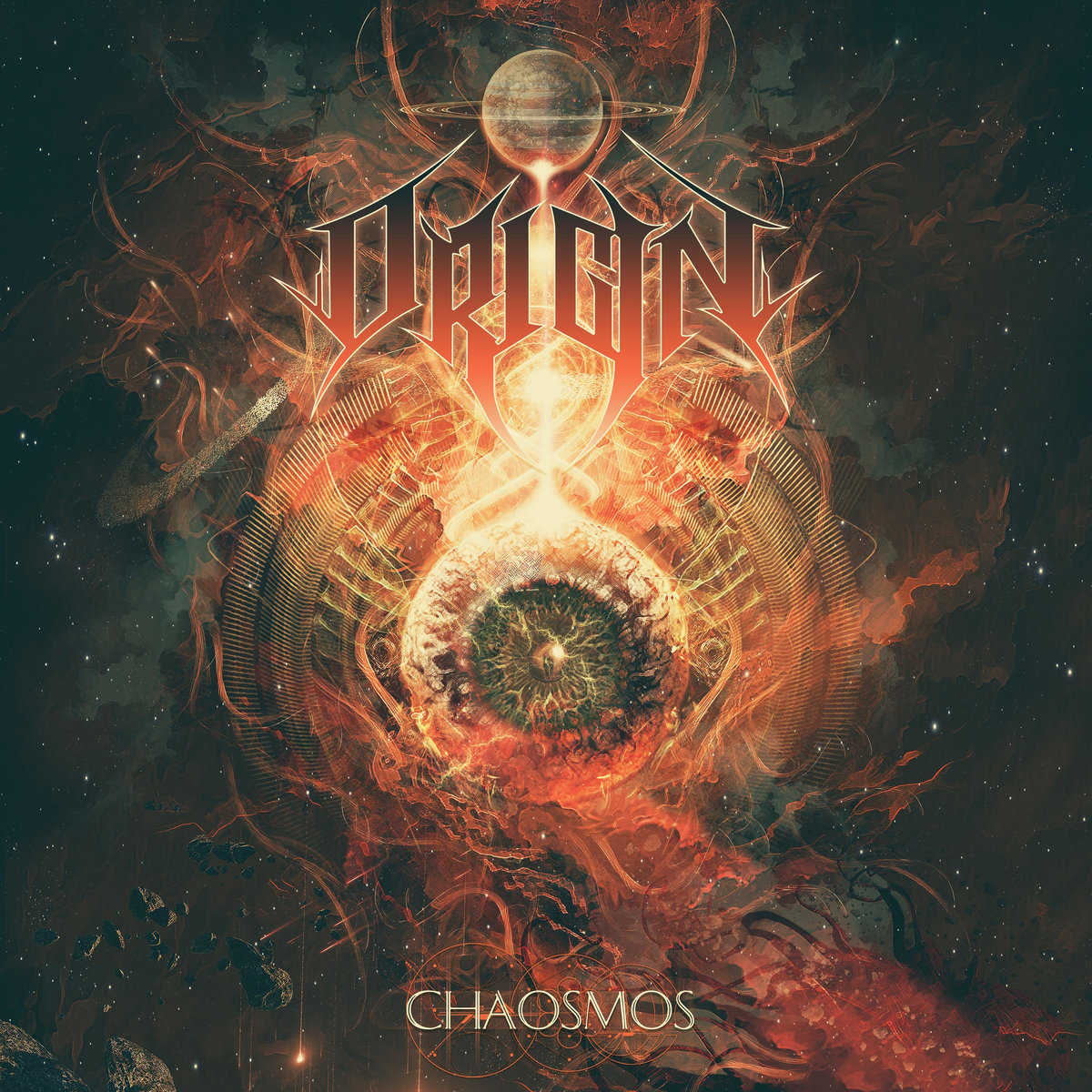 6. Trauma Bond – "A Hollow Bed Awaits," from Winter's Light (Grindcore/Powerviolence – Independent). Trauma Bond, the London-based grinding duo, blasted into my life the very second they dropped their debut EP/demo last year. Which was why I interviewed them as well as did my best to include them in the latest compilation. Now they're back, hopping insolently from spring to winter, and smashing your face in with some wonderful, chaotic violence. FFO: Pig Destroyer, Fed Ash, Pharmacist.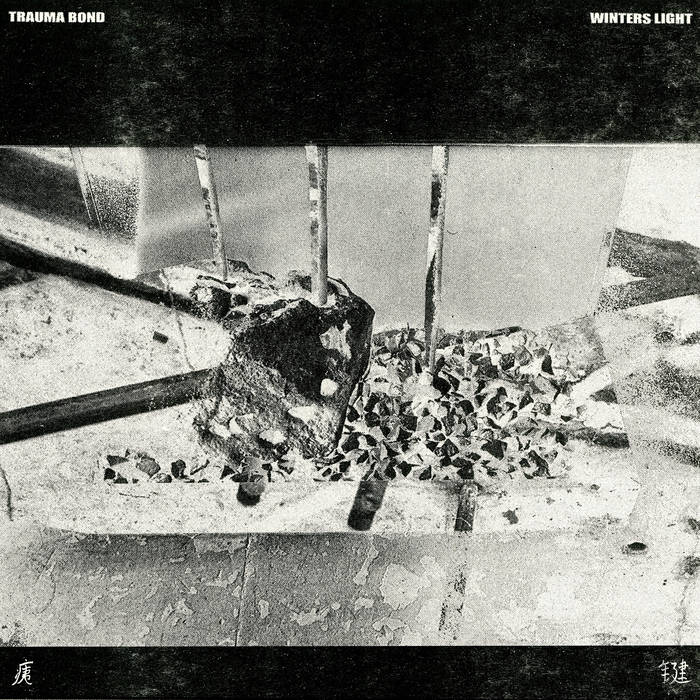 7. Tvivler – "Livsform på tvangsauktion," from Kilogram (Noise Rock/ Experimental – FysiskFormat). This one came to me straight out of the left field that is the taste of two of the best music taste people ever known only as Lev and Brendan (you know who you are). I have never heard of this Danish delight and boy am I happy I now know. Wild, post-hardcore-y noise rock that kind of sounds like a Dischord band crossed with Kowloon Walled City (AOTD alums + engineering empire, via the magic hands of Scott Evans). Smashing shit with feeling, that's what we're about here. FFO: Hoover, Refused, Regulator Watts. 
8. POPIÓŁ – "Zły," from Szeptun (Avant-Garde Black Metal – Pagan Records). The rule is that if Pagan releases an album, you listen to it. That's just the way it is. And this time in the merry-go-round of eccentric, outlandish black metal we have this frankly stunning sophomore album from Polish project POPIÓŁ that just basically combines every single thing I love about the Polish scene in the last seven or so years. It's exciting, it's original, it's wide-open and at the same time as claustrophobic and as suffocating as a damp basement. It's art, is what it is. FFO: Odraza, Biesy, Dola.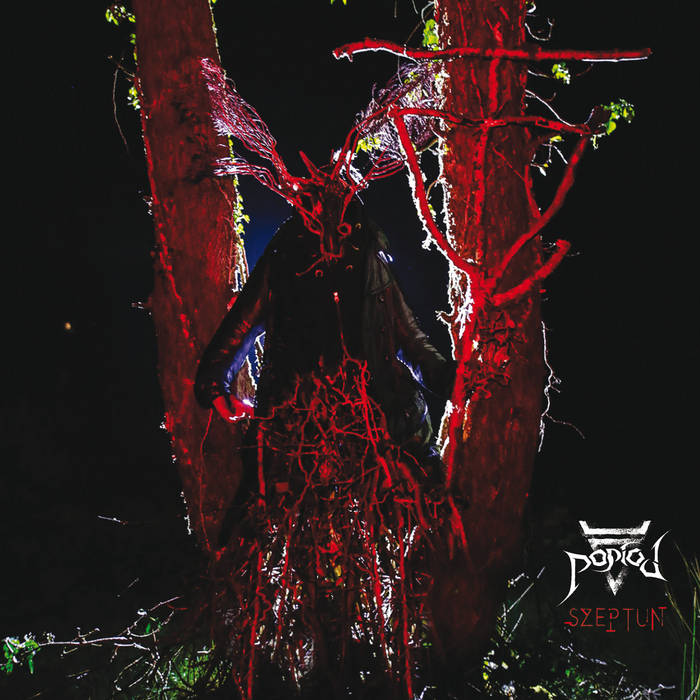 9. Abanglupa – "Erase," from Of Rats and Swine (Crust/Sludge – Bent Window Records / Lower Class Kids). A raging furnace of primitive rage and beefy guitar tones, this one has been stashed in my mind ever since I got the (yet another brilliant) tape from Lower Class Kids. Hailing from the Philippines, the land of 7,640 islands, we have an alum of 7,641 varieties of being pissed and brilliant about it. Do it. FFO: Islands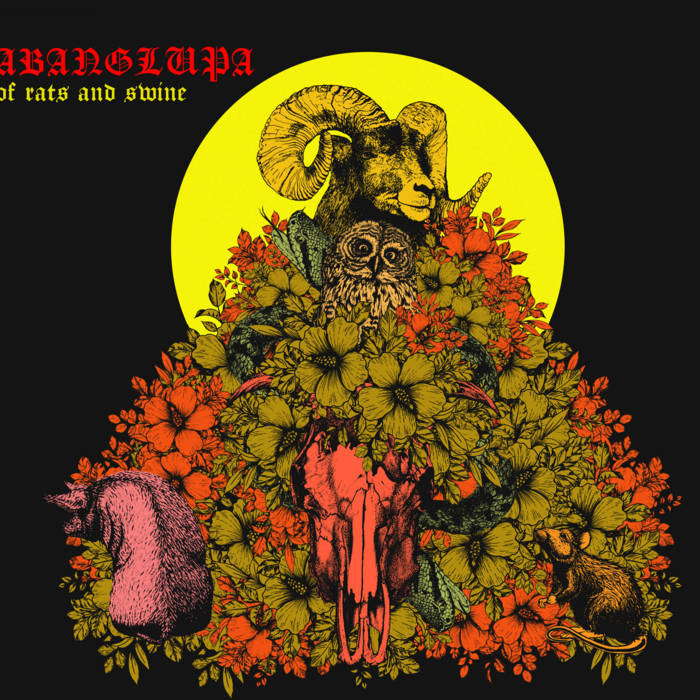 FIVE MORE THINGS YOU NEED TO KNOW
ONE – It's been the week of "amazing death-metal-demo-bands-announcing-their-debut-full-length" with both Fleshrot and Sedimentum. Riffs. 
TWO – Ilsa is releasing a bunch of tracks from various splits and the such.
THREE – Ethereal Shrould put the bonus track from their brilliant 2021 album on Bandcamp.
FOUR – I'm worried.
FIVE – For all you tape people: The great His Wounds just dropped a whole bunch of cool tapes, including some Worm of Circle of Ouroborus as well as the debut Serpent of the Abyss, which was one of my favorite black metal albums of 2021.
ONE LAST THING, PROMISE: I'll end with a wonderful recommendation from the delightful Sonia Mendez, a whole chunk of music, atmosphere, and feelings by the name of Ode and Elegy (kinda sorta The Pax Cecilia). Wow.