NINE SONGS I LIKED THIS WEEK IN LIST FORM JUN 19 – JUN 25 – PLAGUE EDITION #111 – WWIII EDITION #18
If we're being honest here, this post should not have happened. I have a newborn in the house, absolute chaos everywhere and I have only now started the arduous post-birth task of figuring out what my life is and who the fuck I am. But this post will happen, because this blog, ever since May of 2010, is one important way in which I figure that out. So, yeah. Not wise, probably, but happening. Keep safe. Oh, and we published a new interview with the amazing WAKE too, so check that out here.
As always, check out our various interview projects and other cool shit. And if you'd like to keep abreast of the latest, most pressing developments follow us wherever we may roam (Twitter, Facebook, Instagram, Spotify and now also a tape-per-day series on TIK TOK!), and listen to our shitty podcast (YouTube, Spotify, Apple), and to check out our amazing compilation albums. You can support our unholy work here (Patreon), if you feel like it. Early access to our bigger projects, weekly exclusive recommendations and playlists, and that wonderful feeling that you're encouraging a life-consuming habit.
1. Locrian – "The Glare is Everywhere and Nowhere Our Shadow from New Catastrophism (Drone/Experimental – Profound Lore). Locrian is one of the single most important bands/projects/what-have-you in my life for the last more than a decade. They were one of my very first interviews, and the subject of a much more recent interview that I hope (baby and all) to get up soon (Patreon people already have access). They have expanded what I think about music, about what music can do, and have defined – for me – what art in sonic form looks like. I have been very anxiously awaiting this new album, seven long years after their brilliant Infinite Dissolution, and not only has it come but it has come via Profound Lore, a fact which further solidifies my personal sense that this is the best PL year ever. Book it. And the new track is everything great about Locrian, the feeling of walking into a foggy marsh of vague terror. Can't fucking wait to step in. FFO: Foggy marshes.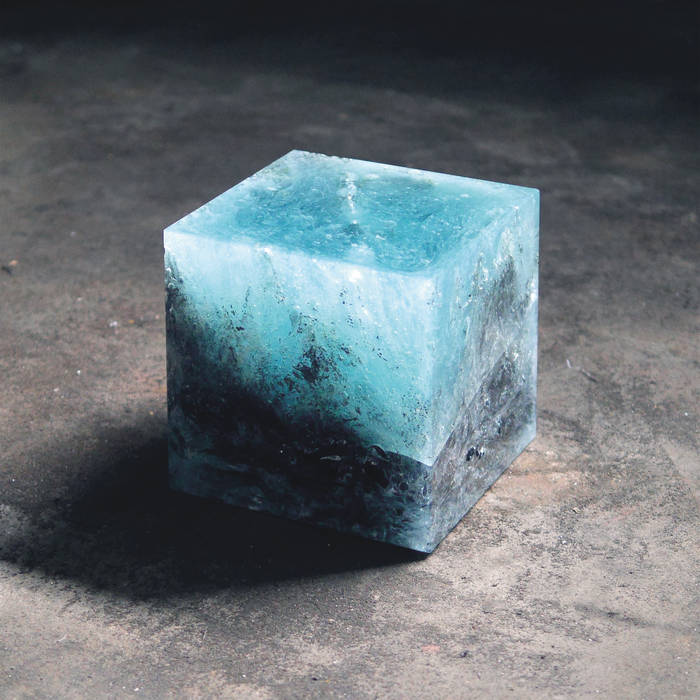 2. Cloud Rat – "Cusp," from Threshold (Grindcore/Screamo – Artoffact Records). Speaking of bands that changed my life (and also former interviewees), motherfucking Cloud Rat are back and the first single is like getting a very firm, very loving kick in the back. It's punchy, violent, and kind of all over the place all at once. Which makes me very, very excited for whatever they have in store with this new album. Let's get it. FFO: Wake, Converge, Frail Hands.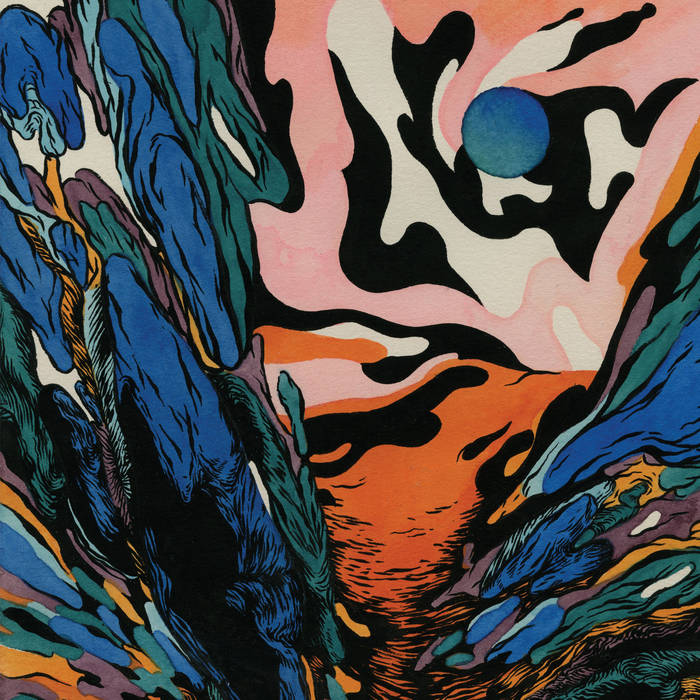 3. Verberis – "Severed Paragon," from Adumbration of the Veiled Logos (Dissonant Black Metal – Norma Evangelium Diaboli). NoEvDia have this tendency to just drop mind-melting albums out of the clear-blue sky, and they have done it again. The second album by New Zealand project Verberis is not only a well-recorded, terrifying slab of black metal, nor is it only a fantastic, stimulating exploration of evil-sounding shit. It is, aided, naturally, by the drumming genius of Jamie Saint Merat, one of the absolute best albums so far this year. Ulcerate on crack. FFO: Ulcerate, crack, both.
4. Desiccation – "Unknown Monoliths," from Cold Dead Earth (Avant-Garde Black/Doom – Transylvanian Recordings). I've already gushed about this album to my Twitter and Facebook followers but have yet to write about it in here. So here goes: Not only one of the best, most creative, and outright beautiful albums of the year, but a member of that oh-too-rare lineage of black metal weirdness that traces its roots from Virus, Ved Buens Ende, and <code>. Add to that a hefty dose of WIITR worship and what you get is pure magic. Do not miss out. FFO: I just named a bunch of bands!
5. Moribund Dawn – "The Frozen Flame," from Dark Mysteries of Time & Eternity (Symphonic Black Metal – Carbonized Records). This shit right here gets my so gassed up I need to physically restrain my hands so I can at least type these meaningless signifiers you call "words." Reason being that this is both modern, heavy-metal-esque, medieval-eaque metal as well as such a wonderful shout out to one of my personal fave era in metal – late 90s black metal. Grand, lush, evil-sounding, and just absolutely spellbinding. So, so good. How is this anyone's debut? FFO: Emperor, Theatre of Tragedy, Obsequiae.
\
6. Dreadnought – "Midnight Moon," from The Endless (Prog Metal – Profound Lore). Continuing in the theme of "Best Profound Lore Year Ever," here's another lovely surprise. I've been following Dreadnought since their beautiful 2017 album A Wake In Sacred Waves, and was, as any sentient being should, absolutely in love with its followup, 2019's Emergence. So I was eagerly awaiting this, and am loving what I'm hearing. Much more, to my years, explicitly proggier and more experimental and at the same time dirtier and nastier. Giving me real Kayo Dot meets early-Eight Bells vibe. Which is a great fucking vibe. FFO: Vibing in a prog way.
7. Void Rot – "Telluric Dismemberment," from Telluric Dismemberment (Death Doom – Everlasting Spew Records). Speaking of bands I love, bands I've interviewed, and bands I've been harping on about, there's a new Void Rot coming! But more importantly than even my love there's the simple fact that Void Rot are just simply one of the best death metal bands out there, with a knack for disgust and terrifying atmosphere matched only by the GOATs of that genre, Vastum. Immaculate eeriness, fantastic vocal performance, and drums + riffs for fucking weeks. One can simply not ask for more. FFO: Vastum, Kever, Cruciamentum.
8. Hilning – "Ukko," from Råtijinn (Atmospheric Black Metal – Suicide Records). If one were to ask about the premier source for all needs atmospheric black metal I would not have guessed Suicide Records in a million years. And yet, here we are that the excellent Swedish label, perhaps the premiere non-Relapse post-metal label in the world right now, has released this fantastic slab of melodic, enchanting black metal. Amazingly well done, super interesting, and beautifully written. Wonderful. FFO: Old Nick, Aara, Pure Wrath.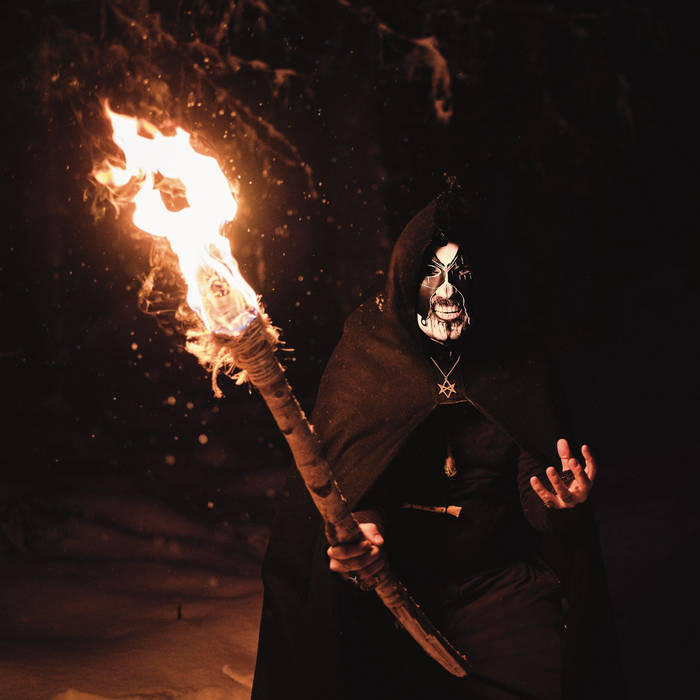 9. Swampborn – "Augoeides," from Beyond Ratio (Avant-Garde Black Metal – Hypnotic Dirge Records). A very interesting debut from Russian experimental black metal project Swampborn. They have that rare ability of both pinning you down with weird, uncanny choices as well as lifting you up with beautiful, grand statements. Really interesting stuff, and I hope they don't lose that little dirty edge they have there. Great stuff. FFO: Mare Cogitum, Spectral Lore, Svrm.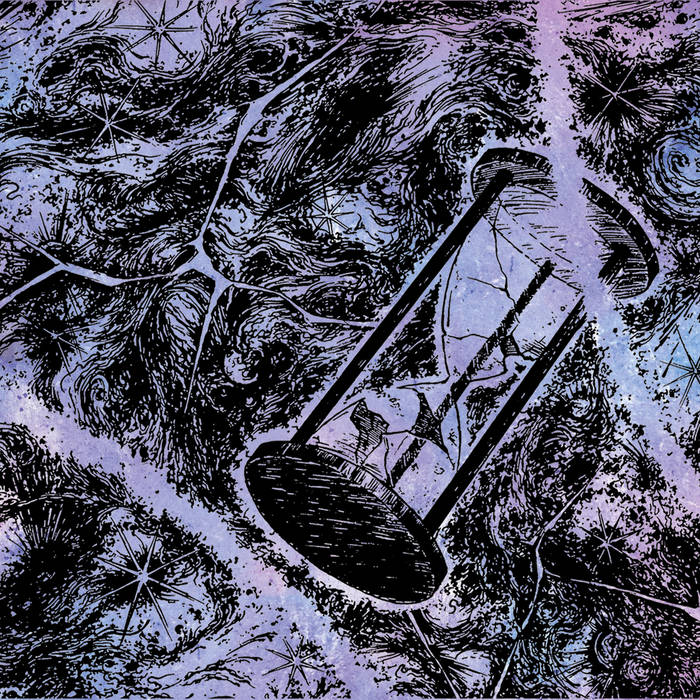 FIVE MORE THINGS YOU NEED TO KNOW
ONE – My all-time metal heroes Megadeth released a new song. First part is too copy-pasty for when they decided to "thrash it out" (basically the "Good Mourning/Black Friday" vocal delivery + generic riffs), but the chorus is very nice and the second part is very promising. Wish they had a fatter drum sound.
TWO – The great Panopticon released a remastered version of Collapse. Sounds nice.
THREE – The great piss-and-guts death metal act Seep are back with some sonic terror.
FOUR – Still worried. With the new baby I am also tired, though.
FIVE – In for some nice post-punk that mentions the categorical imperative? This Mules track is nice.
ONE LAST THING, PROMISE: Instrumental utter chaos and trippy vibes? Mental note: Return to Sarattma.