NINE SONGS I LIKED THIS WEEK IN LIST FORM JUN 26 – JUL 1 – PLAGUE EDITION #112 – WWIII EDITION #19
Hey ho, I'm very tired. Hope you're good!
As always, check out our various interview projects and other cool shit. And if you'd like to keep abreast of the latest, most pressing developments follow us wherever we may roam (Twitter, Facebook, Instagram, Spotify and now also a tape-per-day series on TIK TOK!), and listen to our shitty podcast (YouTube, Spotify, Apple), and to check out our amazing compilation albums. You can support our unholy work here (Patreon), if you feel like it. Early access to our bigger projects, weekly exclusive recommendations and playlists, and that wonderful feeling that you're encouraging a life-consuming habit.
1. Extra Life – "Diagonal Power," from Secular Works, Vol. 2 (Experimental/Prog – Independent). To say that Extra Life, the (formerly) NYC ground-shattering project led by composer/musician Charlie Looker, is an important band to the history of this blog and to my own makeup as a person who loves and writes about music would be to say Banana's can be kind of yellow. Made Flesh, their second album and my co-album of the year for 2010 (along with Joanna Newsom's Have One On Me. Deal with it) was a pivotal moment in trying to understand the boundaries of my new, older appreciation of music. It was, as with anything Looker, daring, smelly, shocking and spiritual in a secular-Catholic way, if that makes sense. It was fascinated with spirit, fascinated with the body, and it sounded like nothing else. It, along with the band's debut, Secular Works, were high watermarks of what music and in fact heavy music could be, and it led me down the rabbit hole of what was the experimental music scene of the NY area in the early 2010s that loosely included Kayo Dot, Liturgy, Krallice and others (interestingly I discuss Scared Works with Hunger in my Liturgy interview). I have since that moment interviewed Charlie more than any other musician and have followed his various projects, such as the medieval-themed Seaven Teares, the bleak Nothing Human, the metal-y Psalm Zero, as well as stuff he recorded under his own name. But Extra Life is no more. Or so I thought. Because I swore I woke up this morning and saw that Extra Life were back, that they had released a sequel to Secular Works and that they now include Toby Driver. I swear I was dreaming, but here's the (brilliant) album cover to prove that theory wrong and here's a whole album of mind-bending, brilliant music to enjoy. Life is but a dream. FFO: Kayo Dot, Psalm Zero, Seaven Teares.
2. Hulder – "A Perilous Journey," from The Eternal Fanfare (Black/Doom – 20 Buck Spin). I didn't really "vibe," as the kids say, with Hulder in the past. It felt raw and well done enough, but the rawness didn't seem to open up a portal into something new, just to it being raw. So I wasn't especially hyped up when I decided to check out their new EP, and boy oh boy am I happy I did. First, the production here is incredible, which leads me to believe that perhaps my initial instinct was kind of right, and it opens up the music in beautiful ways. But more importantly the EP, and especially this track, feel like something else. They make me feel as if I'm listening to a blackened version of peak, melodic My Dying Bride. And it's absolutely gorgeous. FFO: My Dying Bride, Worm, Ghorot.
3. Infinity Land – "Harvest Lane," from Honest Comedy (Noise Rock – The Ghost is Clear Records). I really don't know how I missed this release, especially since I knew it was coming last year, but I did. Featuring Intercourse's Tarek Ahmed on vocals, this blasting noise rock project is basically everything you need if you need existential angst and angular guitars. And whatever you do, don't blink. FFO: Intercourse, Lizard King, The Jesus Lizard, Unsane.
4. Hylda – ״Muffled,״ from Juniper Pyre (Avant-Garde Black Metal/Screamo – Independent). On the one hand this is, at its core, a screamo album, with all the trappings one would expect from a screamo album. There are, yes, the screams, the odd-tempos, the melodic lines that come in and out uninvited and interruptive, the melancholic bass. On the other hand, however, there's this weird sense that its screamo but as deconstructed by Mick Barr and reassembled back again only the pieces don't really fit that well anymore. It's weird, it feels outlandish and creative, and yet at the same time still, in a way, a screamo album. Weird. Which is to say, amazingly beautiful. FFO: Frail Hands, Krallice, Kayo Dot.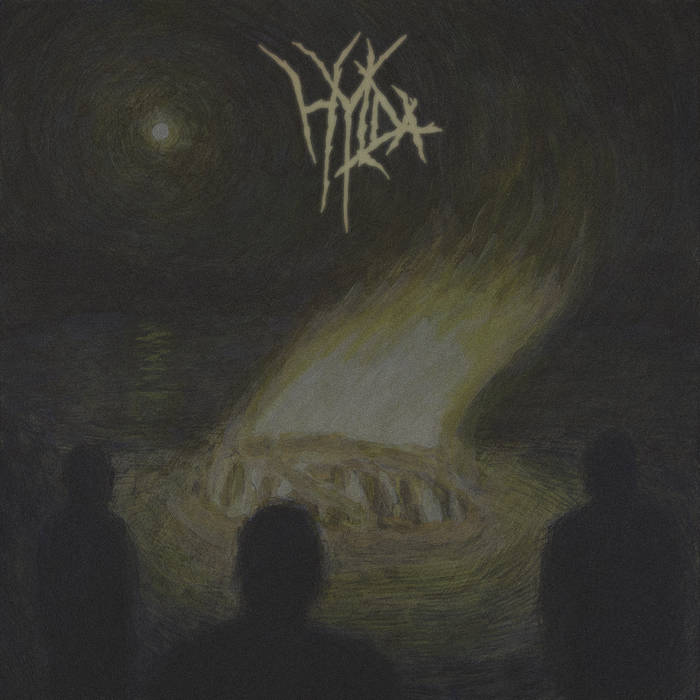 5. Mico – "Cielo Viciado," from Zigurat (Mathcore/Disso Death – Total Dissonance Worship). A little stroll down the Mico tag page here at MM would let you know all you need to know about how I feel about this Colombia freak. From a band I quite randomly discovered a few years back to a band very near and dear to my heart, and one who I've done my best to support over the years. And now, with a first "real" release via TDW, a band on its way to the top of the dissonant heap. Combining elements of grindcore, post-metal, dissonance a-la Ulcerate, and some soul-killing passion, Mico is simply one of the best around. The closing track is especially epic, and I would personally love it if it were to become their new direction, but no one cares what I think. It's glorious. FFO: Ulcerate, Fawn Limbs, Wake.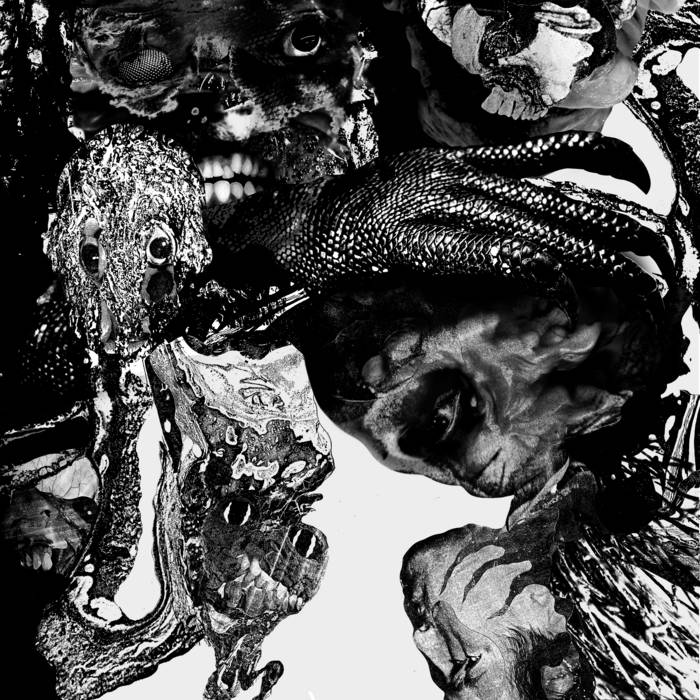 6. Grima – ״Giant's Eternal Sleep," from Frostbitten (Atmospheric Black Metal – Naturmacht Productions). I don't really know if this is going to be all that intricate a review here, but it's essence is one: the new track from Russian atmospheric black metal project Grima is fucking gorgeous. I was very into their 2019 album, not so much their 2021 one (I know I'm basically alone on that), but this is really great stuff. Doesn't really reinvent any wheels, but pleasure is a wheel I can live without reinventing. FFO: Fen, Enisum, Skyforest.
7. Nietzu – "Hanging From a Gilded Gateway," from Primitive Incantation (Black Metal – Independent). Prolific and excellent UKBM act Nietzu is back with yet another album, its 11th full length in the last two years. I'm not going to sit here and tell you I've been able to follow each one of their releases, I haven't. But the general rule has been that, ever since my first experience with the band with 2020's beautiful Gnosis Coda (of which I wrote here), that it's basically all good. Good, driving raw black metal with a whole lot of atmosphere and melody to keep it from being boring or stale. So, yeah, another great Nietzu album. FFO: Revenant Marquis, Lamp of Murmuur, Xasthur.
8. Cabinet – "Hallway of Dacryocystotomic Depriciation," from Claustrophobic Dysentery (Brutal Death Doom – Bloody Mountain Records). From the gross and grossly underrated people who brought you such brilliance as the disorienting heaviness of Sxuperion (one of my top albums of 2020) here comes the disturbing, uneasy violence of Cabinet. First of all, let me just appreciate the fact that something as brutal as this is named after a piece of furniture. But even aside from its great name, this is some of that oppressive, cosmic, despondent shit that just makes me unreasonably happy. Live it. FFO: Cancelled Earth, Grave Upheaval, Sxuperion.
9. Circle of Ouroborus – "Kesä Saapuu," from Aavikon Varjo (Avant-Garde Black Metal – Goatowarex Records). What can you say about the band/project/waking-dream that is Circle of Ouroborus that hasn't already been envisioned by some spaced-out, tripped-out, black metal dreamer? Nothing really. Just that it's another moment of against-all-odds brilliance that combines the psychedelic leanings of bands like Oranssi Pazuzu with the almost abstract, ironic, and shape-shifting ambition of bands like Gruzja or Biesy. After that wonderful Sunrise Patriot Motion album I didn't think I would ever utter these words again, but yet another brilliant black metal interpretation of the post-punk, new-wave feel. Magnificent. FFO: Magnificence.
FIVE MORE THINGS YOU NEED TO KNOW
ONE – New vinyl version of Internal Rot's Hack Session came up. Very few left.
TWO – <code> released another and particularly wonderful rehearsal session. Masterful.
THREE – Punk rock at its finest with this new Wolven track.
FOUR – Sleeping is apparently very overrated.
FIVE – Afsky put out a beautiful, mellow acoustic EP, which kind of reminds me of that beautiful, mellow Djevel acoustic EP a few years back.
ONE LAST THING, PROMISE: Toby Driver released a beautiful new track, that, for whatever reason, makes me think of Sting.