NINE SONGS I LIKED THIS WEEK IN LIST FORM JUL 3 – JUL 9 – PLAGUE EDITION #113 – WWIII EDITION #20
Hey! Barely Hanging on! YEAH! keep safe. And much thanks to all Patreon people. Huge promise will send way too many recs next week. Enjoy.
As always, check out our various interview projects and other cool shit. And if you'd like to keep abreast of the latest, most pressing developments follow us wherever we may roam (Twitter, Facebook, Instagram, Spotify and now also a tape-per-day series on TIK TOK!), and listen to our shitty podcast (YouTube, Spotify, Apple), and to check out our amazing compilation albums. You can support our unholy work here (Patreon), if you feel like it. Early access to our bigger projects, weekly exclusive recommendations and playlists, and that wonderful feeling that you're encouraging a life-consuming habit.
1. Cavernal – "Perpetual Curse," from Nigrescent (Death Metal – Diabolical Summoning Records). This debut from Chilean band Cavernal might be my favorite death metal so far this year. I  stumbled into it after a bout of lucky research. I went into the Metal Archives page of Hallux Valgus, the wonderful Chilean project I wrote about here, looked at some of the other bands their members were involved with, and saw that HV's fantastic vocalist Nico Miranda was in Cavernal. That's it. And what I got as reward for my digging was loose, Dearth Breath/Morbus Chron gritty death metal, which is only the best kind there is. Don't miss out. FFO: Morbus Chron, Hallux Valgus, Death Breath.
2. Bong-Ra – "Courage," from Meditations (Doom/Stoner/Experimental – Tartarus Records). The one-man trip out that is Dutch project Bong-Ra is back, four years after its fantastic 2018 album Antediluvian. Bong-Ra will take your money (please, give them your money) and in return will launch you into a spaced-out, underworld of thunderous beats and uneasy feelings. Which, I think, is where you want to be anyway. Hypnotizing and oppressive. FFO: Neptunian Maximalism, ZAÄAR, Sunn O))).
3. The Black Mysteries – "The Silence of Death is the Discord of All Mortals," from Blessed Conjuration Of Celestial Atrophy (Experimental Black Metal – Independent). No one in the whole world, whether or not they live under tree, own a robe, or eat raw duck, is so good at making wonderful music that makes you VERY uncomfortable like the great Maurice de Jong (Gnaw Their Tongues, Grand Celestial Nightmare, etc. etc.). And here, with this first single form his The Black Mysteries project, and with one damn perfect cover the Reverend Mories is back, spewing layer after layer of other-worldly, weird, emotional, and bizarre black metal. What does this even sound like? Not sure, but it's fucking awesome. FFO: Things that are fucking awesome.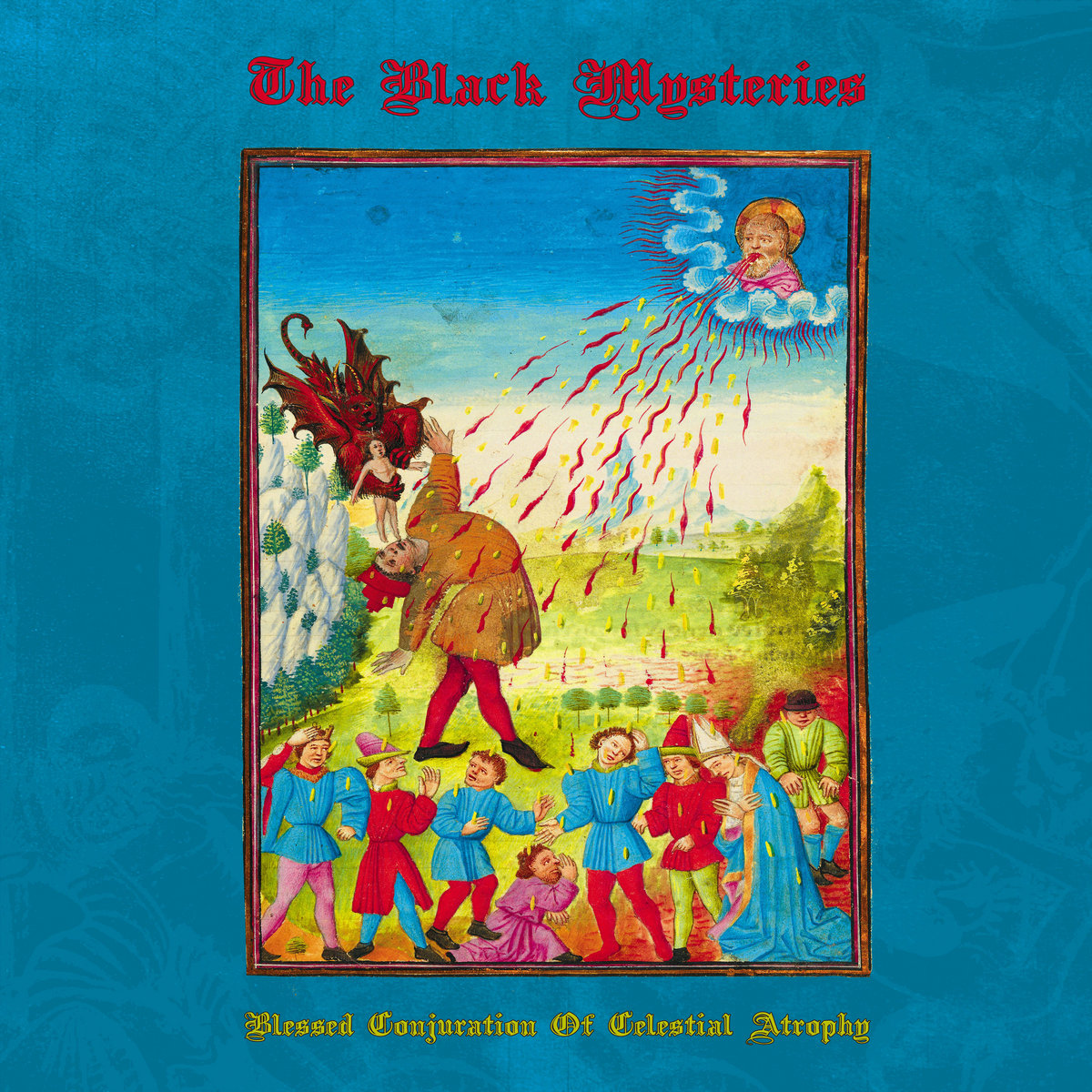 4. Traps – Worster (Noise Rock/Post-Rock – HalfMeltedBrain Records). I've never heard of Traps, I don't know who they are. I just know that when HalfMeltedBrain Records releases new music then I need to listen to it, that much I do know. And what I was rewarded with this time is this fantastic, convoluted musical ride made of 90s alt rock, sludge, noise rock, and a dash of doom a-la Melvins. Which means that not only do I have to know who Traps are now, I'm a fan as well. FFO: Kessef, Acid Bath, Melvins.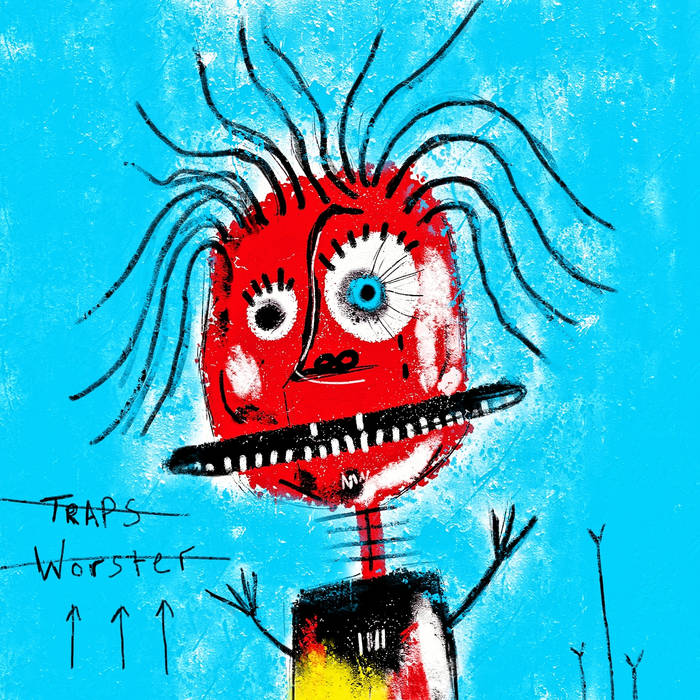 5. Cult Leader – "Ataraxis," from Gather & Mourn – Split with END (Mathcore – Deathwish). I think I speak for all sentient beings in that I need a followup to A Patient Man, which wasn't only a fucking perfect album but one which I had listened to a lot. That has not, unfortunately, yet come. But what has come, nicely enough, is a new split with breakdown murderers END and this track (one out of two CL will have on the joint album) to live off of. It's fantastic, it's brutal without losing an essential humanity and pain, which is a CL trademark, but I need more. Just saying. FFO: MICO, Fawn Limbs, Trauma Bond.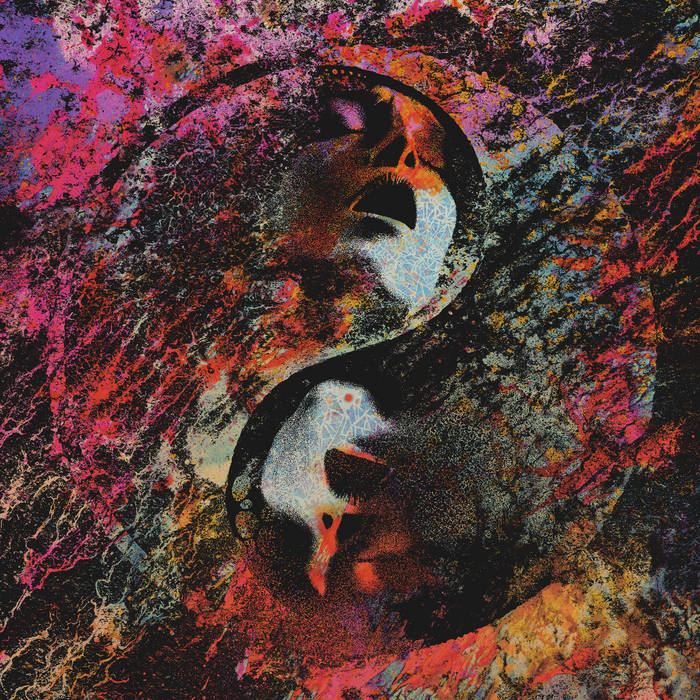 6. Lord Mantis – "Demonic Transference," from Tormentor (Sludge/Black Metal – New Density). Speaking of bands that need to release a new full length, the pyroclastic cloud, the chaotic ruin, the legends Lord Mantis released a couple of unreleased tracks from the period between Perverter (masterpiece) and Death Mask (masterpiece). Which, I guess, is more of an "info" entry given it's not technically new music, but since a) it's Lord Mantis and b) all it takes is two seconds before your face peels off, I'm good with it being here. More music, and RIP Drew Hays, who worshipped the ground Charlie Fell walked on. FFO: Indian, Dragged into Sunlight, Inter Arma.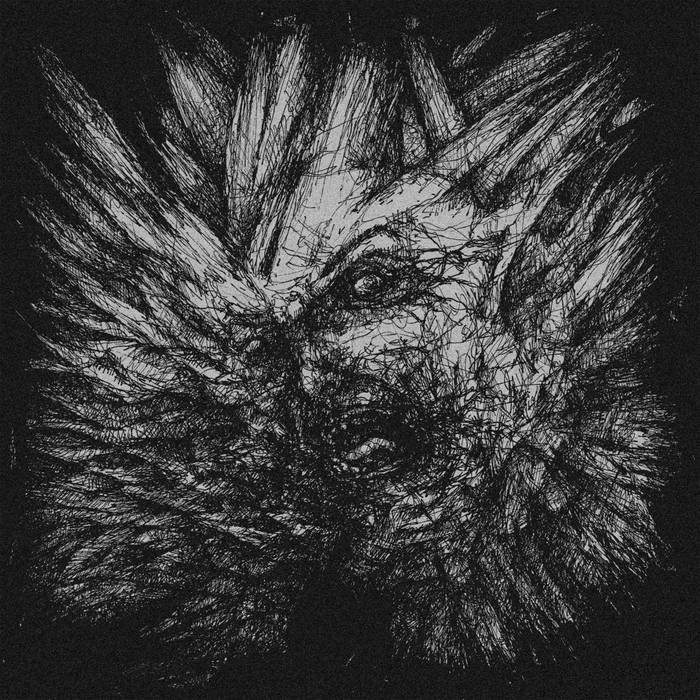 7. Heáfodbán – "La Mitt Rike Komme," from Bealusorg (Raw Black Metal – Northern Doom Records). This makes absolutely zero sense. The wall of noise is so chaotic at times, I'm not even sure it counts as music anymore, and the drums sound like they were recorded in the worst possible way why someone was in a car accident. But I love it. I love it like anything else I love without really knowing why. It's unique, it's so, so well written, and it just reeks of magic. Love it. FFO: Agalloch, Old Nick, Enslaved.
8. Scorched Vatika – "Feed a Pig a Pearl," from Dirge (Doom/Sludge – Independent). Well, this I wasn't expecting. And what I didn't expect is this beautiful, Kansas-like album art to lead into a rabbit hole of beautiful, melodic, grand doom. One of the most beautiful recording jobs I've heard in a while. Really immaculate-sounding, with some great songs and performances. Haven't head of these dudes before but will be much better about that in the future. FFO: Thou, Dead to a Dying World, YOB.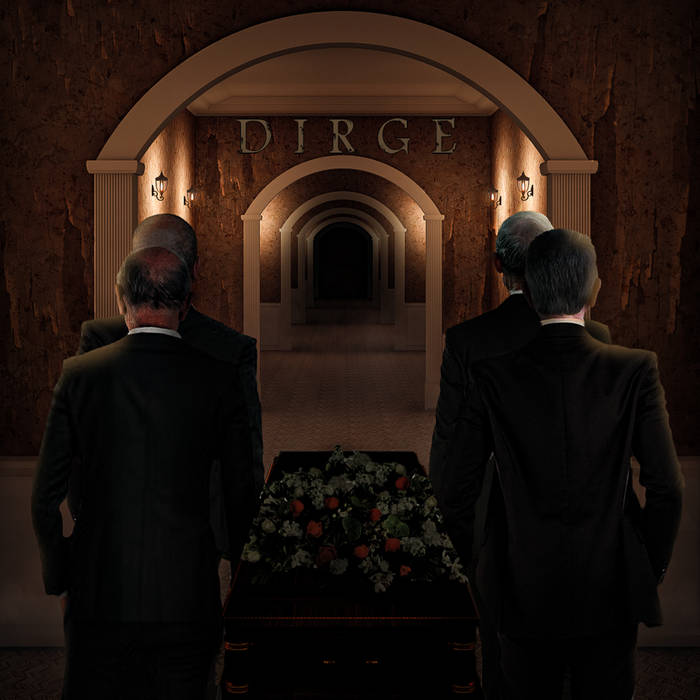 9. Crestfallen Dusk – "The Blackness Come Creepin' In," from Crestfallen Dusk (Avant-Garde Black Metal – Moonlight Cypress Archetypes). As always, the AOTY debate until Ryan Clackner and Moonlight Cypress Archetypes have anything to say. And after already releasing two mammoth albums this year – Spinitria (who we premiered here) and Vile Haint (who we might premiere one day?), the MCA gang is back with some American, country-inspired black metal. And while that niche was already addressed with another of the collective's projects – the wonderful Primeval Well – it feels even more down-home and rootsy on this release, combining an almost soulful country style with some ruthless, bendy black metal. Amazing. FFO: Suffering Hour, Primeval Well, Vile Haint.
FIVE MORE THINGS YOU NEED TO KNOW
ONE – I really have no idea why I haven't mentioned this album before, but Babylon Doom Cult released a monster of a black metal album via the new Alburnum and you probably need to check it out.
TWO – Papangu, AKA the wizards who released a prog-metal masterpiece last year, are finally offering a vinyl version of said masterpiece. Get it.
THREE – The legends Afterbirth released their first two demos on vinyl via Extremely Rotten. Get it.
FOUR – Gonna live when I'm alive, and sleep when I'm dead. — Jon Bon Jovi.
FIVE – Anthems to the Welkin at Dusk celebrated its 25th this week, which is a good time to revisit one of the greatest albums of all time.
ONE LAST THING, PROMISE: When times get hard, when despair takes over, know this: Somewhere, somehow, Sweven might be working on new material.