NINE SONGS I LIKED THIS WEEK IN LIST FORM JAN 16 – JAN 22 – PLAGUE EDITION #91
SHITTY WEEK but at least we're still alive, or something. Much love to all and keep yourselves safe and sound. On to the show.
As always, check out our various interview projects and other cool shit. And if you'd like to keep abreast of the latest, most pressing developments follow us wherever we may roam (Twitter, Facebook, Instagram, Spotify and now also a tape-per-day series on TIK TOK!), and listen to our shitty podcast (YouTube, Spotify, Apple), and to check out our amazing compilation albums. You can support our unholy work here (Patreon), if you feel like it. Early access to our bigger projects, weekly exclusive recommendations and playlists, and that wonderful feeling that you're encouraging a life-consuming band musical habit. Be well!
1. IER – "赤い部屋," from 赤い部屋 (Avant-garde Black Metal – Independent). Hell-raising, stomach-churning, and head-spinning Argentinian one-man black metal project IER are (fucking) back with a short new release comprised of this blistering new single. I have been following this genre-bending maestro for quite some time now, and what I love best about his work is that you absolutely never know what you're going to get. This time? aggro black metal, avant-garde touches, and prog-rock flair. Fantastic and wild. FFO: Decoherence, Kaatayra, Blut aus Nord.
2. Hallux Valgus – "Morbid Ways," from Reflections of Distant Dreams (Death Metal/Heavy Metal – Edged Circle Productions). No, I don't always catch all the good ones, and this one I missed by a country mile. I owe this startling discovery to the inimitable Rene Aquarius (Dead Neanderthals, Plague Organ) who shared it with much enthusiasm and, let me tell you, holy motherfucking shit. On the death metal end you have a whole fistful of Autopsy and Death Breath. From the "what is even happening" end you have a whole clump of Morbus Chron. And on the "am I crying right now?" end you have anything from Depeche Mode to deathrock. Unreal. Had I caught this in time this would have been a top 10 2021 release, easy. Essential. FFO: Morbus Chron, Autopsy, Death Breath.
3. Kontusion – "Rotting with Sickness," from EP (Death Metal – Independent). I could wax poetical here too, but it seems off brand in this case. So, let's keep it brief: This is how death metal sounds like, this is how death metal feels like, this is how death metal IS. FFO: Mylingar, Cerebral Rot, Hyperdontia.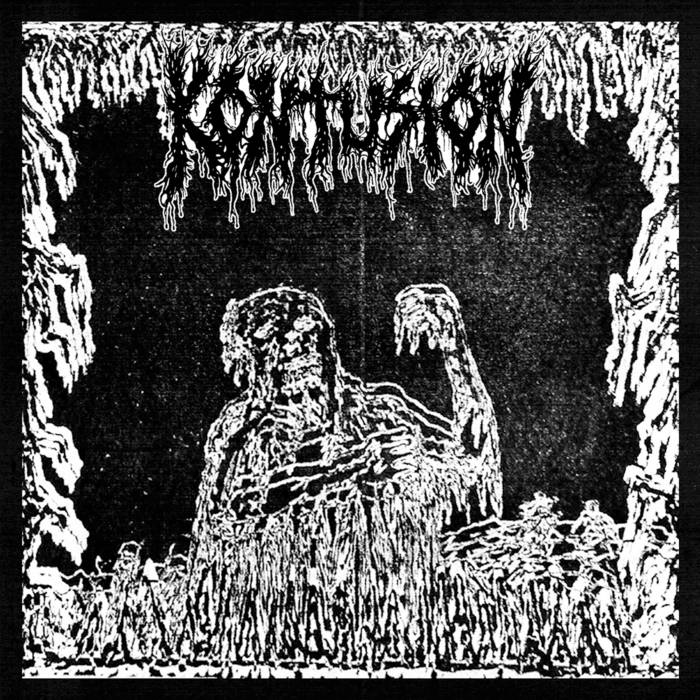 4. Nocturnal Triumph – "Beneath the Veins of God," from Nocturnal Triumph (Black Metal – Amor Fati Productions). As some may remember, the tagline for this nonsensical website is "Metal, Hardcore, Hyperbole." So, buckle up, there's hyperbole a-comin': This new albums from Nocturnal Triumph, of whom I have never heard, is a perfect black metal album, dishing out the same melancholic, ritualistic vibes of bands like Yellow Eyes or Usatalost only in a much more aggressive package, all without losing them feelz. It's gorgeous, it's larger than life, and it's as human and frail as they come. Essential. FFO: Yellow Eyes, Drudkh, Lamp of Murmuur.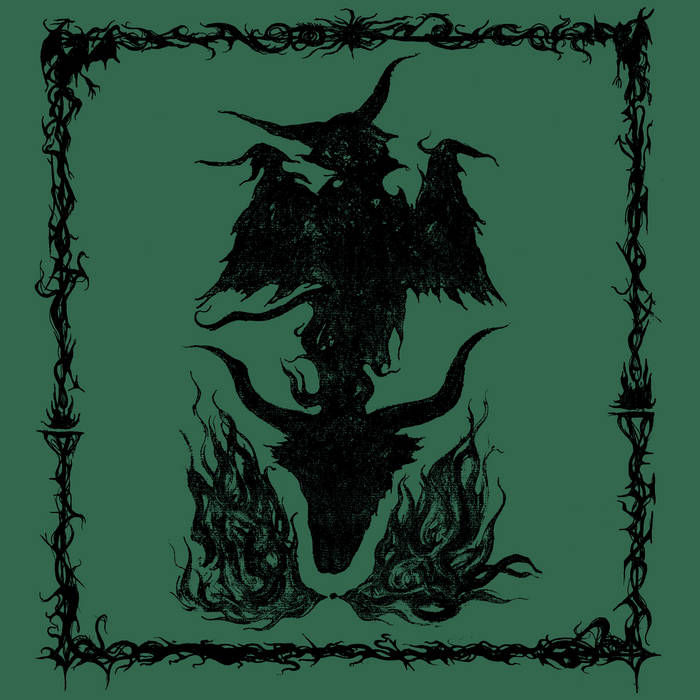 5. Undeath – "Rise from the Grave," from It's Time​.​.​.​To Rise From the Grave (Death Metal – Prosthetic Records). You can say a lot of things about me as a person and this website as a cultural construct. You can call me amateurish, you can say I overthink ape-man music, and you can call my egg salad weak. But lemme tell you guys and dolls, when I put my pants on I can tell when a band is going to be great, and that's exactly the case with Rochester's Undeath. I was all about their brilliant demos (who made it to my 2019 list, albeit beaten by that Blood Spore beast, which, I mean, is kind of fair), I loved their debut, and this first track from their upcoming new albums is just fire. The best way to describe it would be the OSDM version of a Heartwork-style of death metal. Which, I mean, is the best of every possible world. FFO: Witch Vomit, Vomit Forth, Tomb Mold.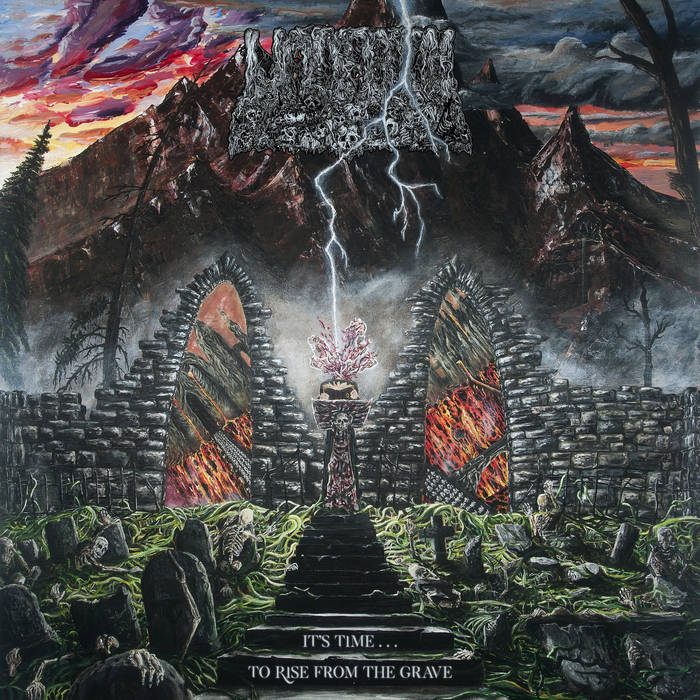 6. Voidwards – "Apocalyptic Death," from Apocalyptic Death / Bereavement (Doom Metal – Independent). Did you read the above self-congratulating fest? Good, because here comes one of those "sees 'em coming" parts. The debut EP form Portuguese project Voidwards is perfect doom metal of the somewhat funeral persuasion. It's heartfelt, musical, amazingly written and executed, and just feels fucking immense and beautiful. Get on it. FFO: Loss, Lycus, Evoken.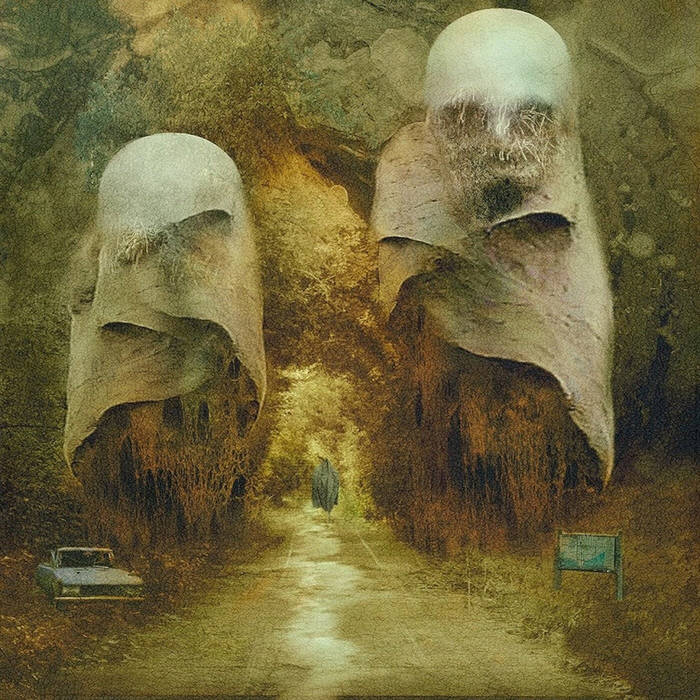 7. Monarkh – "Pishon," from Azote (Black/Doom – Kammer Records). Almost exactly one year ago I wrote about this enchanting project, a younger sibling, of sorts, to the great Fyrnask (another band I saw coming about five years ago, but, hey, I guess some people need that time). Well, after Fyrnask's well-deserved banner year (in underground terms, I guess) with VII: Kenoma, it was time for Monarkh to reemerge with this fantastic EP. Atmospheric, glacial, beautiful, and absolutely crushing. Fantastic. FFO: The Ruins of Beverast, Urfaust, Blut aus Nord.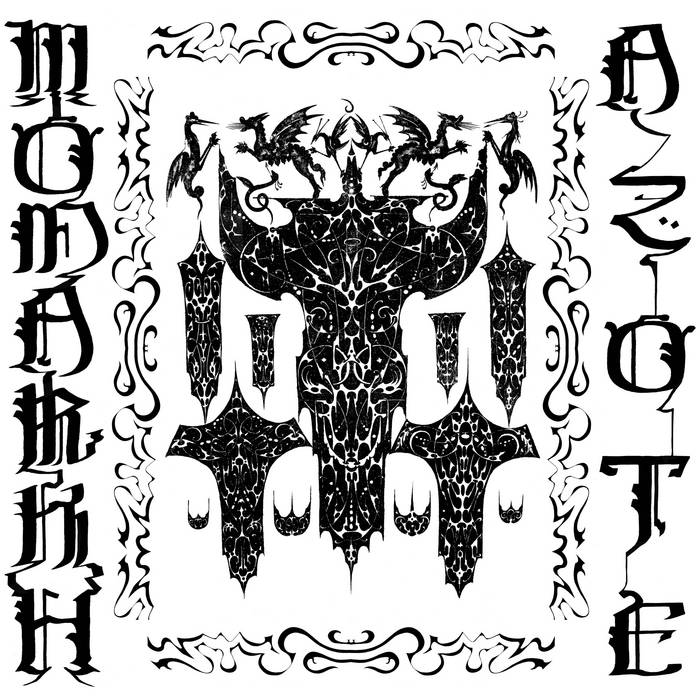 8. Helpless – "Wraiths Of Memory," from Caged In Gold (Mathcore/Death Metal – Church Road Records). Remember Neil Young's beautiful tale of human misery and pain, one weighed down by the Young's ever present sense of doom and regret and yet uplifted by his feathery, cracked voice? Well this song is nothing like that. Instead it sounds like Neil Young being butchered in a circle pit of erratic, shrieking riffs while Botch is playing in the background. So, yeah. Love Neil Young, though. Shame. FFO: Fawn Limbs, Frontierer, Coalesce.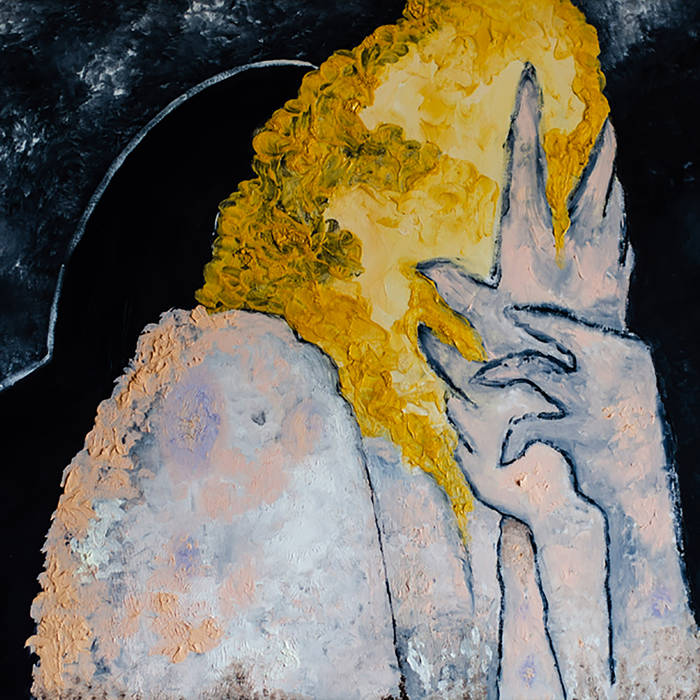 9. Avian Upsidedown – The Shape of My Face is the Shape of My Hands," Demo I (Post Black Metal/Black Metal – Independent). As usual, it's been a huge week of music, which means another monster rec post is coming to all you beautiful Patreon people), and so there was no way to fit all the good stuff. But I couldn't pass this one up. It's a demo, and it sounds like a demo, but in the best possible way – gritty, immediate, frail, and incredible. Hopefully there's much more to come from these Australian (?) cats. Very cool and interesting. FFO: Dragged into Sunlight, Sunn O))), Gnaw Their Tongues.
FIVE MORE THINGS YOU NEED TO KNOW
ONE: The great Totenmesse released a few demo tracks from the sessions leading up to their masterful album, To. Hopefully this means more new stuff is coming.
TWO: There's finally (!) a release date for the next Negativa album and it's fucking next week because why the hell not. DO NOT SLEEP.
THREE: I failed to mention this last week (shame!) but there's a new/old Vessel of Iniquity track and it's as chaotic and unhinged as you need it to be.
FOUR: Luciano of the great I, Voidhanger Records is back from the brink of COVID, thankfully. Much love and respect for him and his family as they take the long road to a well-deserved recuperation. I guess this means, in this his hour of need, he will only release 600 black metal bangers instead of the usual 700.
FIVE: Slugdge released a beautiful cover of one of the best Napalm Death songs ever.
ONE LAST THING, PROMISE: There really wasn't any room, but this album from German black metal band Sekoria is a must listen. Get it.