NINE SONGS I LIKED THIS WEEK IN LIST FORM JAN 9 – JAN 15 – PLAGUE EDITION #90
A busy week of unreal music, and I couldn't dream of fitting everything here. So, the rest, as always, will be sent out to my lovely Patreon people. Other than that this week was special for two reasons: 1) We premiere the visualizer for the excellent new single from Portuguese black metal project Benthik Zone, along with a  brand-new interview; and 2) I was honored enough to be hosted in a new column by the good people at Brucia Records, where I got to go on about some of my favorite albums and movies and stuff. Check it out. I hate how my beard looks in that pic, but I trimmed it as a result. So there's that!
As always, check out our various interview projects and other cool shit. And if you'd like to keep abreast of the latest, most pressing developments follow us wherever we may roam (Twitter, Facebook, Instagram, Spotify and now also a tape-per-day series on TIK TOK!), and listen to our shitty podcast (YouTube, Spotify, Apple), and to check out our amazing compilation albums. You can support our unholy work here (Patreon), if you feel like it. Early access to our bigger projects, weekly exclusive recommendations and playlists, and that wonderful feeling that you're encouraging a life-consuming band musical habit. Be well!
1. Kato – "Burn," from Conflagration (Experimental Black Metal – Independent). I live for many things: my children, my family, my writing, my students. These are all things that mean a lot to me. But one other thing I really love is finding music that blows the inside of my mind on a random Bandcamp foray. This new single from American one-man project Kato not only fits that description but is already etched in my mind as one of the most memorable, fantastic of these finds I can remember. What is it? Well, there's a substructure of aggressive, dark black metal here, a-la Funeral Mist or Tsjuder, but on top of that is an incredible ear for weird sounds and unsettling vibes, the kind one would expect to find on an Oranssi Pazuzu or Krallice track. It's just unreal, and its preceding EP/demo is just as good. This thing, whatever it is, is going places. FFO: You just read the damn thing, come on.
2. Amaltheia – "Threnody," from Amaltheia (Black Metal – Godz Ov War Productions). So, yeah, another insane black metal track, and another grand opening of a can of whoop ass, as they say on the mind. This time were a quick voyage across the pond to the debut release from UK band Amaltheia. It's fierce as fuck, it wastes zero time before upending your soul, it feels like a laser of black metal into your eye and, most important of all knows when and where to flip a track so hard that your face melts from the sheer heaviness of it all. It's fucking awesome, is what I'm saying. FFO: Deathspell Omega, Djevel, Abyssal.
3. Dead Neanderthals & Aaron B. Turner – "Corporeal Flux" (Drone/Experimental – Independent). There's a doc I keep in my messy Google Docs that's called "AOTY." I open at the beginning of each year and slowly fill it out as the year progresses. It is this doc that finally becomes that weird-ass thing known as my AOTY list. I opened the doc for 2022 just a few days ago, and this 25-minute slice of hypnotizing nothingness is the first name in it. Music that does nothing, movies nothing, hardly shifts at all, give or take a few variations on the high-hat or a little guitar lead or patented Aaron Turner Grumble™. But it does nothing better than most people do everything, and it's pure fucking magic as far as I'm concerned. FFO: Neptunian Maximalism, Mogwai, Sunn O))).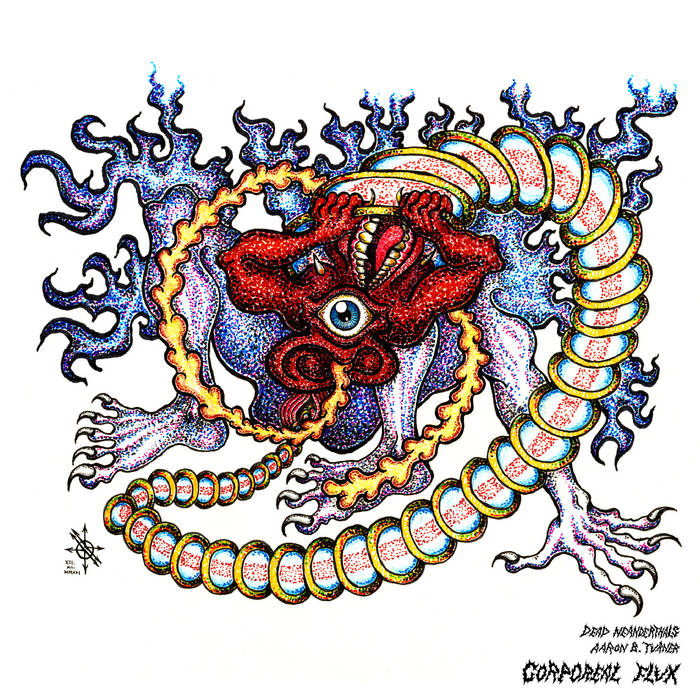 4. Body Asphyxiation Science – "Space Adaptation Syndrome," from Space Adaptation Syndrome (Death Metal – Gurgling Gore). Disappointed that the new Blood Incantation will be an ambient album? Love to watch the stars at night and imagine them burning in a pyre of BC Riches, motor oil and angle dust? Then look no further than this intense, three-track EP from UK duo Body Asphyxiation Science. It crushes, it boggles, it mixes, it matches. It does everything you need a blow to the head to do. FFO: Blood Incantation, Universally Estranged, Tomb Mold.
5. Theomachia – "Gnothi Seauton," from The Theosophist (Black Metal – Xenoglossy Productions). We're all really grappling these days with the line between the art we respect and the people we don't and the millennia-old question of art and politics. I'm not going to get into that, since I've already said my peace about most of it. What I will say is this debate has really complicated this sensation of listening to something that "feels wrong," which was such a huge part of my adolescence (for right, and wrong). I don't know much of anything about this new album from Theomachia. I do know one thing: it feels wrong in that old "wrong" way, and I love it. FFO: Abigor, Emperor, Carpathian Forest.
6. Altar of Gore – "Foul Dwellers in the Sacrificial Pits," from Infinite Visions of Violence (Death Metal – Independent). Speaking of feeling "wrong," this new demo/EP from New Jersey's finest Altar of Gore feels like a motherfucking, reverb-packed blunt instrument to the face. It's ignorant, it's raw, and the riffs will make you nod your hear so freaking violently you might damage your furniture. Hopefully this means a new album is on the way since I absolutely loved Obscure & Obscene Gods. FFO: Kever, Mylingar, Witch Vomit.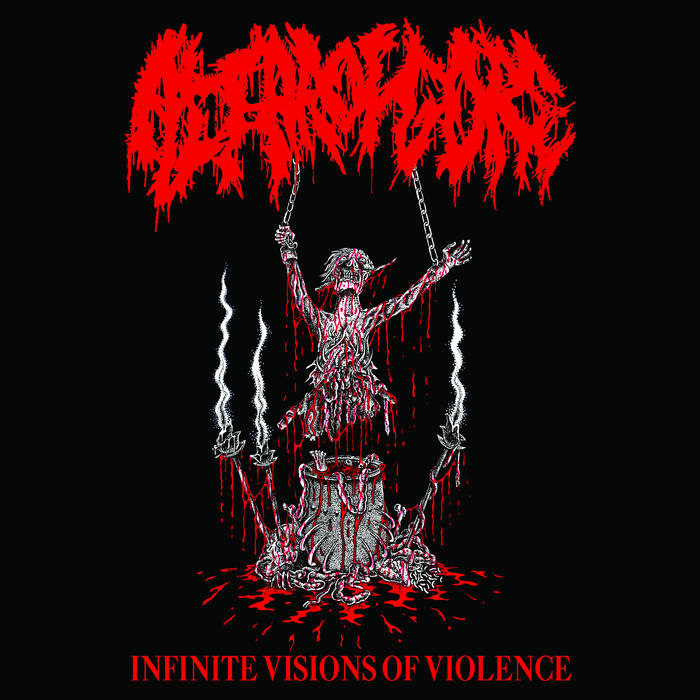 7. Varanak – "The Mournful Lamentation," from The Mournful Utterance (Doom Metal – Independent). I first encountered one-man project Varanak way back when I wrote about their excellent demo and continued to follow their work with their excellent EP later that year, that was reissued more recently by the great Brucia Records. So, safe to say, I'm a fan. And you, my friend, are a click of the proverbial mouse away from being a fan too. Unreal, emotional, deep funeral doom at its best. Do it, be a fan. FFO: My Dying Bride, Drown, Lycus.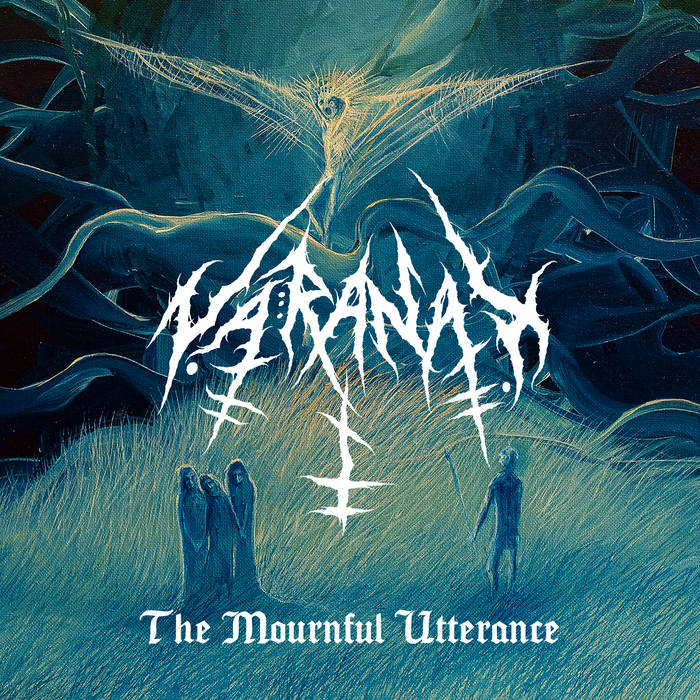 8. מזמור – "Wit's End," from Wit's End (Doom Metal – Gilead Media). מזמור (Mizmor) has really done enough and pushes enough boundaries for basically everyone to know what's going on here and what you're going to get – music so emotionally unravelled and exposed that is becomes that thing we call doom metal but is really just that, music emotionally unravelled and exposed. The only question is, at this point, how we're going to get it. It's funny, as heavy and imposing as this first half of Mizmor's latest release is (the second is more of the droning kind) it almost feels more airy and light. At times I borders on some stoner sensibilities, which is really a wide step away from the crushing black-doom of Cairn. But these are all minute intricacies that should matter to no one. It's beautiful and moving and you need to listen to it. FFO: Bell Witch, Loss, Indian.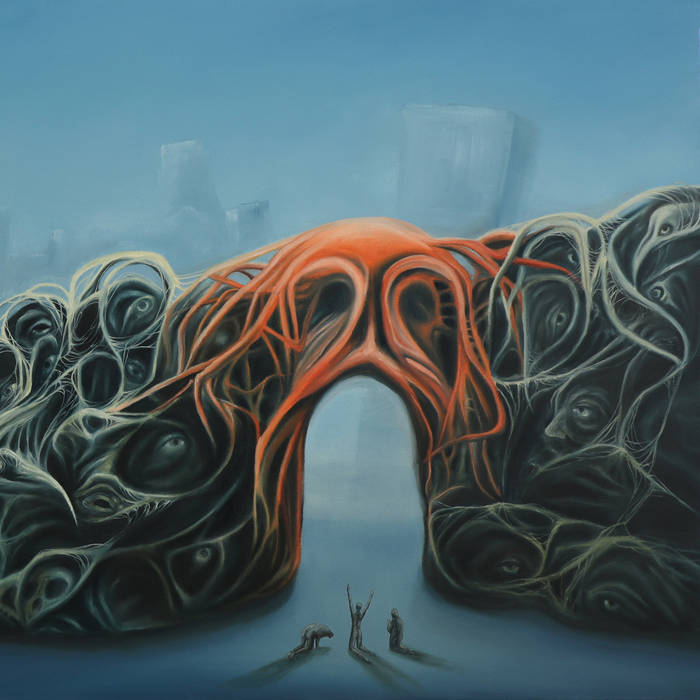 9. Monomakh – "Guillotine" (Only God Knows – Independent). I thought I'd end things on a lighter note given how heavy everything has become with this new track from insane Australian project Monomakh. Oh, shit, did I say "light"? I meant "your brain being bounced off a burning tower into a pit of scorching tar." But, potato, potato, right? Intense, unhinged, maximalist, raw, and wonderful. Good luck. FFO: Diocletian, Vassafor, Hissing.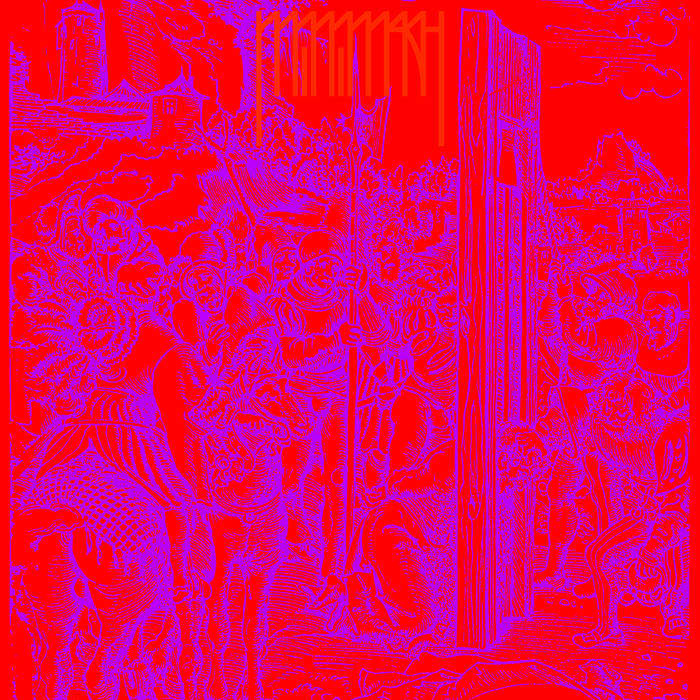 FIVE MORE THINGS YOU NEED TO KNOW
ONE: Spider God, only one of the best raw black metal projects out there, released a few wonderfuly poppy covers over the holiday season and now they're out as a great album.
TWO: The wonderful label Flowing Downward is doing the world a great justice in finally issuing Kaatayra's masterpiece Toda História pela Frente on vinyl. Get it.
THREE: There's a fiery new compilation of antifascist black metal curated by the good people behind the YouTube channel by that name. Check it out.
FOUR: For whatever reason I was told by two separate people in the last few days how much they enjoy and appreciate my writing. It might sound very cheesy but it's the kind of stuff I live for. Having readers, an audience, people who appreciate what you do, that's the best anyone can ask for. So, thank you.
FIVE: Speaking of great covers, here's a couple of new one's from sludgy hate machine VUAL. Great stuff.
ONE LAST THING, PROMISE: The good people at Popmatters' Metal Matters mentioned our comp in their recent column, and I couldn't be happier. Much love and respect.