NINE(ish) SONGS I LIKED THIS WEEK IN LIST FORM JUL 10 – JUL 16 – PLAGUE EDITION #114 – WWIII EDITION #21
LIVING LIFE TO THE FULLEST! (Not really). Many thanks to you kind people indulge in the Patreon nonsense (the nonsense is strong with me) and help this wandering soul keep afloat in this time of sleepless horror. You are the best. Keep safe all!
As always, check out our various interview projects and other cool shit. And if you'd like to keep abreast of the latest, most pressing developments follow us wherever we may roam (Twitter, Facebook, Instagram, Spotify and now also a tape-per-day series on TIK TOK!), and listen to our shitty podcast (YouTube, Spotify, Apple), and to check out our amazing compilation albums. You can support our unholy work here (Patreon), if you feel like it. Early access to our bigger projects, weekly exclusive recommendations and playlists, and that wonderful feeling that you're encouraging a life-consuming habit.
1. Reeking Aura – "Pyramid Shaped Plow / The Caretaker," from Blood And Bonemeal (Death Metal – Profound Lore). This has been such an amazing year in music, and an amazing year in death metal, and an amazing year in Profound Lore, that it would be easy to see how the debut from New York's Reeking Aura might end up hiding in the shadows of some bigger releases (here's looking at you Artificial Brain). But the reality is that this is such a dynamic, exciting, well-done, and compelling death metal album that a case could be made that this is the album to listen to. That it, somehow (I actually don't believe I'm writing this) might have out Artificial Brained Artificial Brain. Fantastic. FFO: Artificial Brain, Afterbirth, Pyrrhon.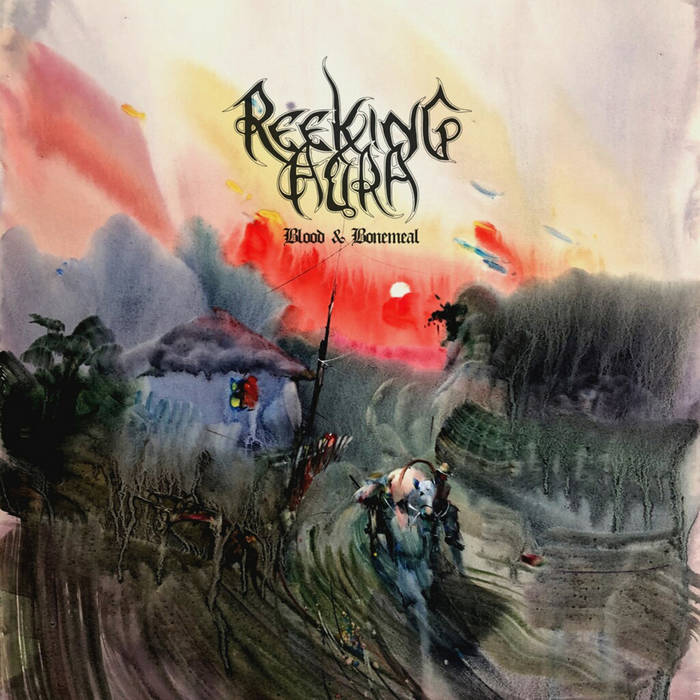 2. Cosmic Seance – "Astral Storm of Light, from Demo I (Raw Black Metal – Independent). Fierce, attacking black metal from this new project that has spewed itself into being from the astral black metal plains of ** checks notes ** Oklahoma. Punky, blistering, and yet weirdly soulful/melancholy. Really great stuff. FFO: Pagan Moon, Darkthrone, Winter Lantern.
3. Greber – "Into Silence," from Fright Without (Grindcore/Post-Metal – No Funeral Records). Is it a coincidence that one of the few bands that fit into that elusive category in my mind that houses both Cloud Rat and Wake is releasing a new album at the same time that both those bands are? Yes, it probably is a coincidence. But how happy does it make me? Quite happy. The Canadian twosome are back with some chaotic, awe-inspiring, and maximalist atmospheric grindcore for your mind, and your mind best be ready. FFO: Cloud Rat, Converge, Wake.
4. Black Ganion – "Ethnocentrism," from Ethnocentrism / End Time Dub (Earhammer Remix)  (Noise Rock / Doom Metal – Daymare Recordings). Menacing aural terror from these Japanese veteran weirdos, who released this quick and dirty EP/expanded single straight from the void. Is it doom? Is it sludge? Is it noise rock? Who knows. I just know it bangs, and that it reminds me of one of my favorite bands ever, Kessef. Awesome. FFO: Kessef, Grief, Boris.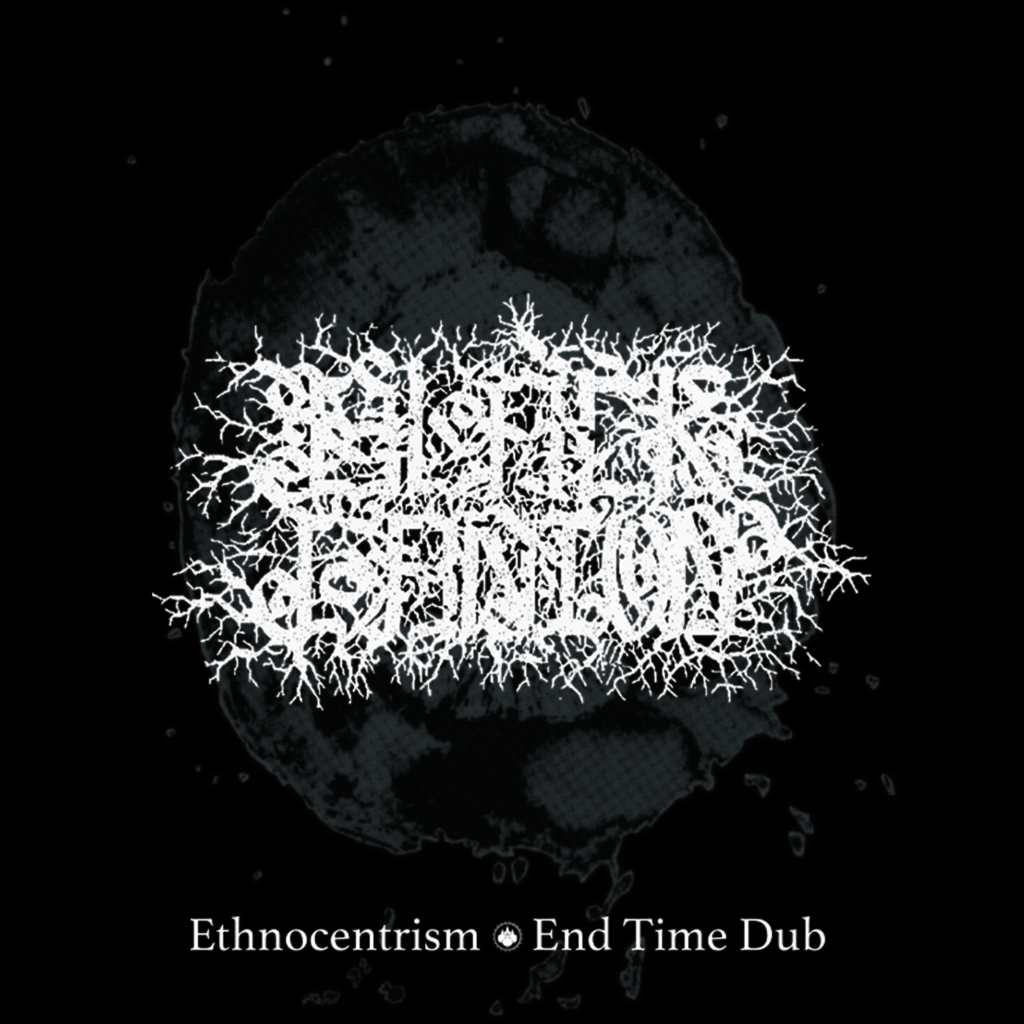 5. Ashenspire – "The Law of Asbestos," from Hostile Architecture (Experimental Mathcore – Aural Music). Speaking of bands that remind me of other amazing band, this Scottish delight here has some strong KIP vibes, and I'm not sure I have ever said that or even thought that given how weirdly unique KIP are. But on that foundation of winding, avant-garde music, Ashenspire pile on a hefty dose of mathcore/hardcore maniacal energy. Boundry-chasing, border-breaking music. Also be sure to check out the somewhat associated black metal act, Tyrannus. FFO: KIP, black midi, Kayo Dot.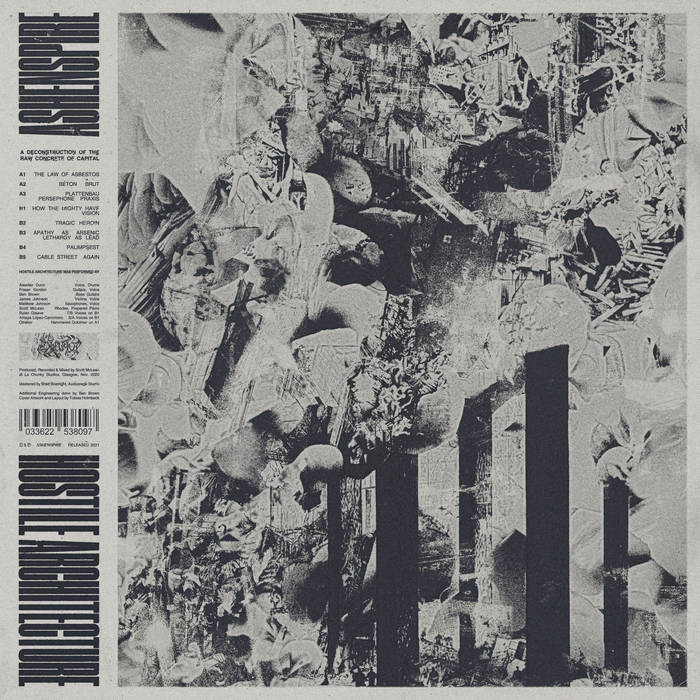 6. Spider God – "The King of Denmark," from Grinning God / Spider God (Black Metal – Phantom Lure). Black metal phenoms, pop-music geniuses and, at this point, friends of the show Spider God are back at you again, sprouting forth their usual amalgam of fierce fury and tender melody. With this stunning split goth/rock/black metal project Grinning God they've, somehow, managed to up their already insane game, delivering some of their heaviest and, naturally, trippiest tracks. Amazing, as always. FFO: Prince and the New Revolution, Soft Cell, Immortal.
7. Infected Alive – "Consumed by Malevolent Deities," from Rotten and Tortured Flesh (Black/Death Metal – Independent). I can't really put my finger on it, but this raw-as-hell demo is giving giving me some inexplicable Howls of Hebb vibes. Not really there in terms of orchestration and overall weirdness, but that vocals and those vacant instruments are moving a disgusting needle in my soul. Very nice. FFO: Gross stuff.
8. Mourir – "Que De Chemins Minables," from Disgrâce (Black Metal – Throatruiner Records). The previous album from these (Plebeian Grandstand associated) French maniacs of emotion and atmosphere was one of my favorite albums of 2020, and it looks like their newest release is going to have to be one of my favorite albums of 2022. No other choice that I can see. Brilliantly executed, harsh atmospheric black metal with the urgency of punk and the freezing riffs of 1992 Norway. Doesn't get much better than this, mes frères. FFO: Ultha, Turia, Terzij de Horde.
9. Altars – "Luminous Jar," from Ascetic Reflection (Death Metal – Everlasting Spew Records). This one's been on my sights for quite some time now. Not sure what it was that took me to finally get to it, but I do know that listening to the entire album without really paying attention to the singles may have paid off in this instance. The individual tracks are cool, and they might have hooked me onto this sooner, but the album itself as a whole is a fucking monster. Dissonant and experimental without being tedious, heavy and suffocating without being too monotonous and "samey" and just a fantastic, fluid, clever death metal album. FFO: Altarage, Haunter, Aeviterne.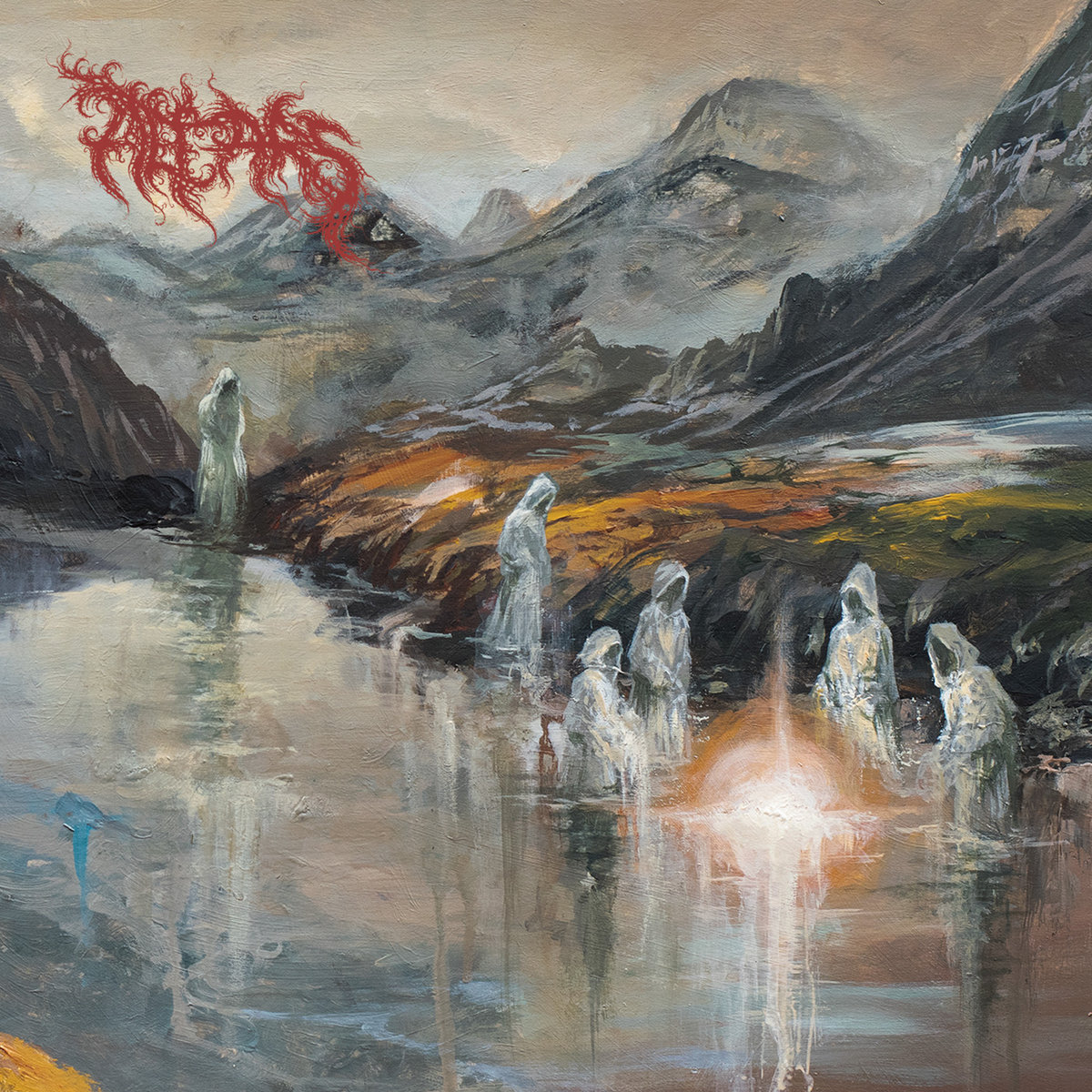 BONUS: Nu Shoyn – "Fata Morgana (feat. Ran Eliahou)," from I (Prog/Post-Metal – Independent). Talk about a breath of fresh air out of absolutely nowhere. I is the debut from Israeli one-man, mostly instrumental proggy post metal project Nu Shoyn that sounds like that Russian Circles-Intronaut hybrid you never knew you needed. It's hard to get on my good side with music that's even djent adjacent, but this is just fantastically written and executed metal of the "cleaner" variety. Really awesome. FFO: Read the damn blurb.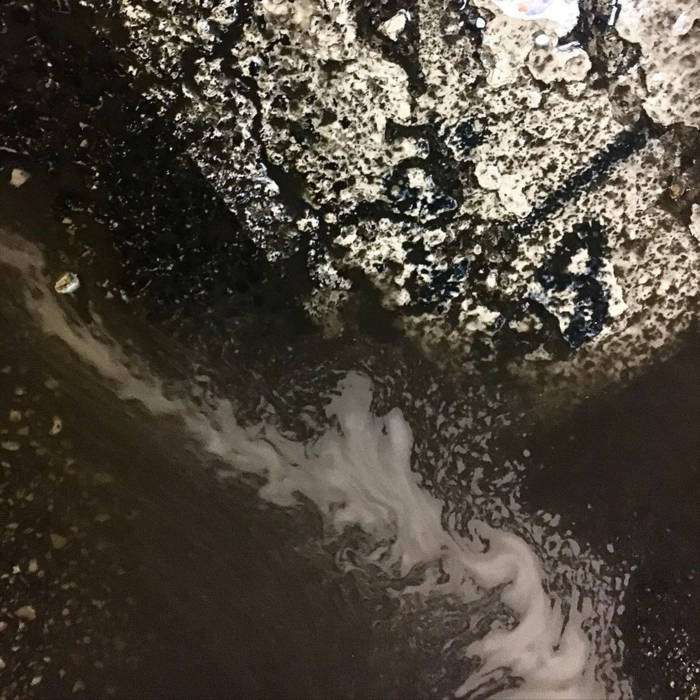 FIVE MORE THINGS YOU NEED TO KNOW
ONE – Mississippi Records re-issued its compilation of music from Ethiopian wonder-nun Emahoy Tsege Mariam Gebru, available now on vinyl. I've never been into the whole Ethiopian jazz thing, though I did like some things, but this is just pure music wonder.
TWO – Minnesota grindcore-but-really-much-more outfit Tulip has a whole bunch of emotional, mad shit for you.
THREE – French black metal project Non Serviam put together a monster compilation benefitting incarcerated anarchists, with great stuff from acts such as Spectral Lore, Feminzagul, Homeskin and many others.
FOUR – My son may be getting cute. Will update with more.
FIVE – Fantastic U.S. heavy psych band Abrams announced a new album, first track is out.
ONE LAST THING, PROMISE: I just did a run through the screamo wonderland that is the Zegema Beach and Tomb Tree Bandcamp pages and caught up a bit. So many amazing albums, holy crap, but this one by Gilded Age really grabbed me. Very recommended.