NINE SONGS I LIKED THIS WEEK IN LIST FORM JUL 17 – JUL 23 – PLAGUE EDITION #115 – WWIII EDITION #22
Too much going on. But we still have the music, right? Do we? Whatever. Much love to all Patreon people, you're the best. The rest are cool too.
As always, check out our various interview projects and other cool shit. And if you'd like to keep abreast of the latest, most pressing developments follow us wherever we may roam (Twitter, Facebook, Instagram, Spotify and now also a tape-per-day series on TIK TOK!), and listen to our shitty podcast (YouTube, Spotify, Apple), and to check out our amazing compilation albums. You can support our unholy work here (Patreon), if you feel like it. Early access to our bigger projects, weekly exclusive recommendations and playlists, and that wonderful feeling that you're encouraging a life-consuming habit.
1. Ocular Trauma  – "Cryogenic Slumber," from Night Mara (Death Metal – Independent). Odds are that this is my most listened-to album of the week. And coming from an absolute unknown (to me) in one of those rare magical Bandcamp moments makes it that much more special. The through line of this album is death metal, or precisely early-to-mid 90s death metal. But it takes a lot of interesting and refreshing twists and turns, which make it not only into a cool collection of songs but an actual album, the kind that produces a very rewarding complete listen. Highly recommended. FFO: Nothingness, Death, Tomb Mold.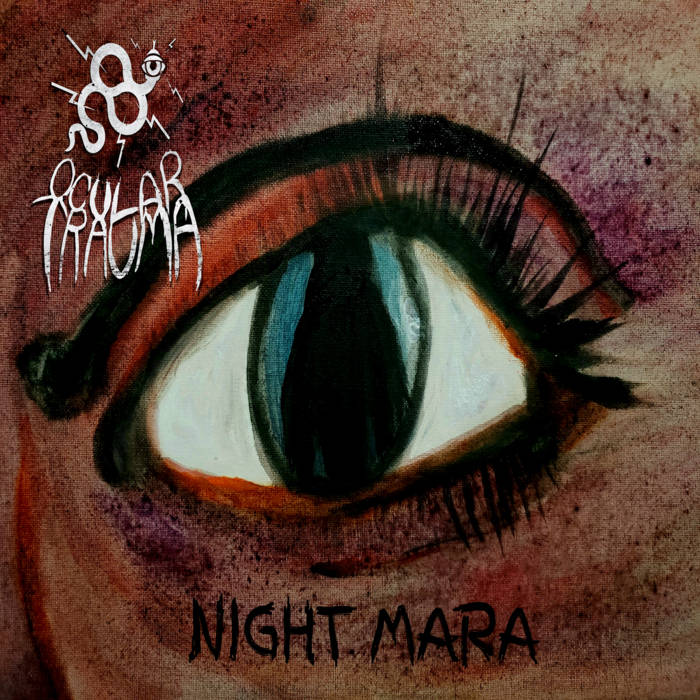 2. Hellshock – "Speech Of Death," from Hellshock (Crust – Independent). I stumbled upon the 2005 EP from these veteran crustry maniacs, which I super liked and then was moved to check out this most recent release. Apparently this is their first full-length album in 13 years or so, and it just destroys. It's heavy, has a ton of atmosphere, and that intangible soaring-yet-gross crust vibe that's so hard to capture (the magnificent Rigorous Institution album from this year comes to mind). A triumph and give-no-shittery. FFO: Rigorous Institution, Amebix, Warthog.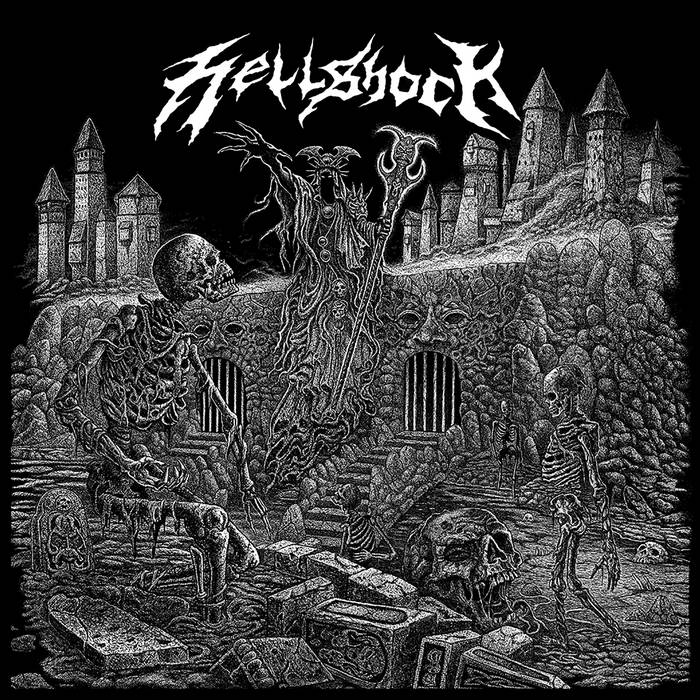 3. Sewerslide – "Violent End," from Demonstration (Death Metal – Independent). I guess this week's post is in the key of "nasty" because this is another rough and brilliant release. This time it's what seems like the demo from Colorado crossover/hardcore/death metal group Sewerslide. And aside from the delectable name, they have some pretty delectable short, dynamic, and very clever tracks. I have a feeling like a full length done right from these dudes would blow up quite nicely. Fantastic stuff. FFO: Nails, Incendiary, Trap Them.
4. Hegemone – "Abeyance," from Voyance (Post-Black Metal – Brucia Records). Thank God for Brucia records. I mean, in general, naturally, but also for introducing me to these Polish emotive wizards. All the self-reflection and meandering doubt of post metal with the cathartic, ah, self reflection and meandering doubt of post/atmospheric black metal. Feels like, at times, like a blackened version of early 2000s Cult of Luna, which is a pretty cool thing. Very much looking forward to listening to the whole thing. Great, great vibes. FFO: Cult of Luna, Celeste, Dirge.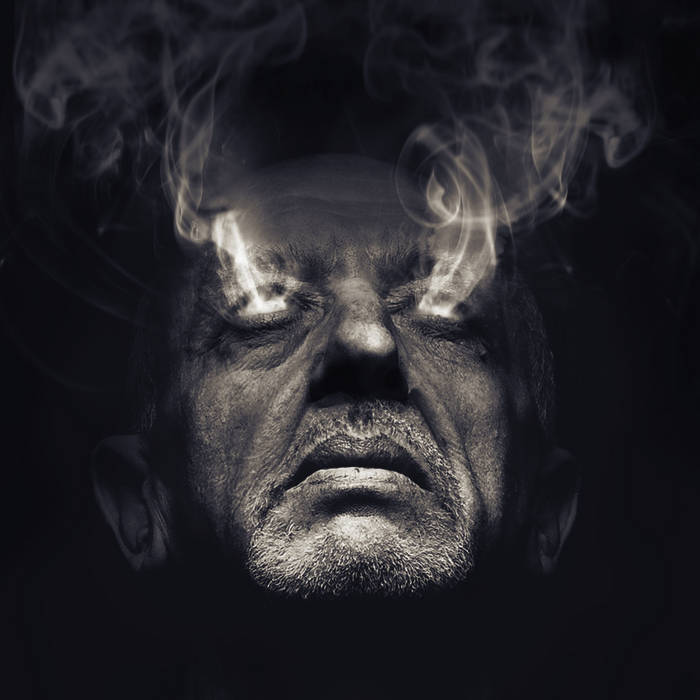 5. Ice Hockey – "Oceanography," from A Brief History of Time (Screamo – 3LA Records). Piano-heavy screamo that sounds like the classic early 2000s stuff only with, YES, a shit-ton of keyboards? Yes please. Emotive, assaulting, self-indulgent, and beautiful. Which is really all you need from your creamo, now isn't it? Nave-gazing rage at its finest. FFO: Cap'n Jazz, Eyelet, ataemo.
6. Death Breath – "The Old Hag," from The Old Hag (Death Metal – Electric Assault Records). I guess the boys at Death Breath saw that I was comparing a bunch of (Chilean) bands to their unique, driving sounds that they decided to go ahead and release two new tracks just so all us minions know exactly how the real deal sounds like. Driving, manic, loose, out-of-control-while-being-so-in-control and just about perfect two songs. How about a whole album now, huh? FFO: Cool shit.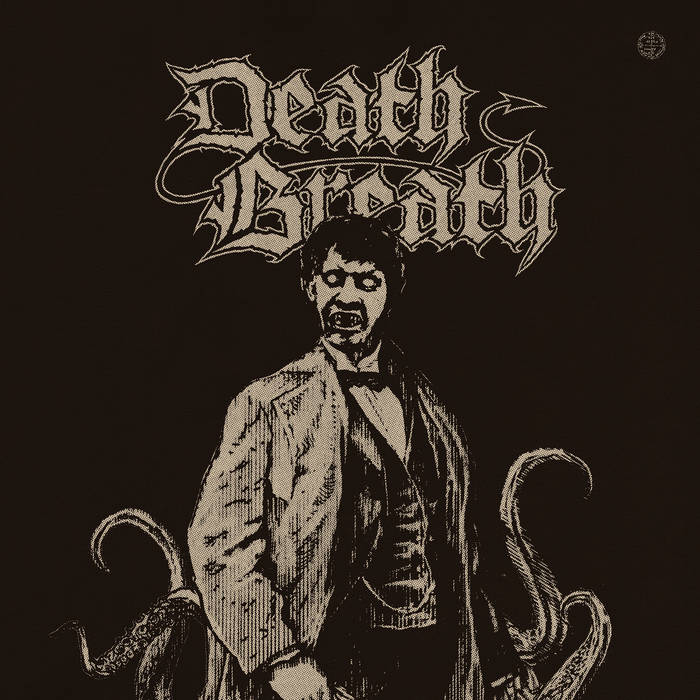 7. Scalding – "As Darkness Descends to Chaos," from Scalding (Black Metal – Independent). Some may have noticed the relative dearth of black metal in this post so far. Well, let me tell ya, that dearth is about to be filled right up (do those metaphors match?) with this ripping two-track demo from Canadian project Scalding. I've said it one, I'll say it forever – straight-up, second-wave-worship black metal is never really my thing unless it's fucking excellent. Which these tracks are. Aggressive, with a rare ear for dynamics and (frozen) melody and just an overall kick in the ass. FFO: Drastus, Tsjuder, Watain.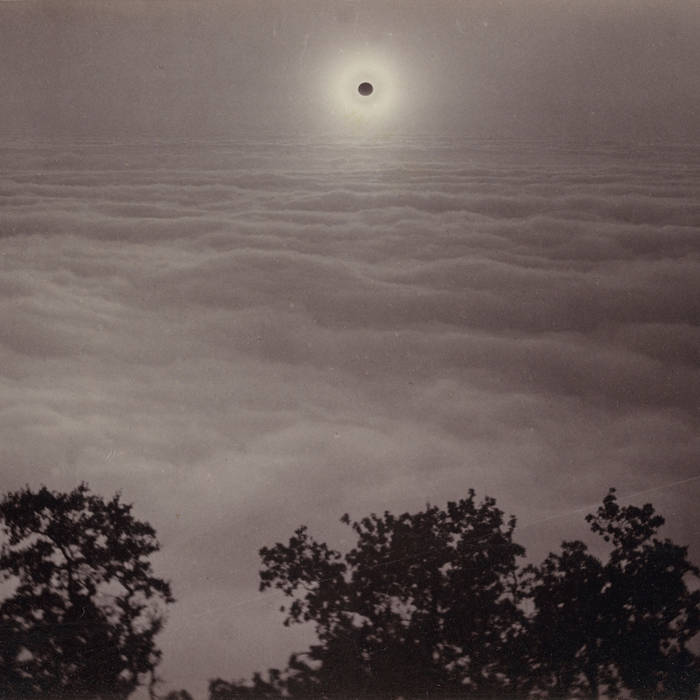 8. Atvm – "Brutalism," from The Split (Prog Death Metal – Forgotten Sorcery Productions). I've mentioned this split with Penance Stare before, but that was before the Atvm part came out. And let me tell you, my friends, these British maniacs with their riff encyclopedias and filthy attitudes are a rare source of positive feelings in this shit-soaked world. Creative, intent, driven, and basically everything you want music and musicians to be. And, naturally, it fucking rips. FFO: Siderean, Vektor, Vile Rites.
9. Hellnium – "Houroboros," from II (Black Metal – Independent). Some people get off at sunsets or a nice picnic. Some people enjoy a light breeze, or a cool drink. And I get that, those things are nice. But they're not what makes me happy. What makes me happy is the kind of lumbering, engorged black metal that sounds like someone is vomiting their soul through a mic positioned under a good foot of raw concrete. This here release by Australian duo Hellnium, thus, makes me very, very happy. All the terror, anguish, and desolation in the world and aimed straight for that sweet spot between chaos and listenability. Fucking fantastic, is what I'm saying. FFO: Xasthur, Skaphe, Striborg.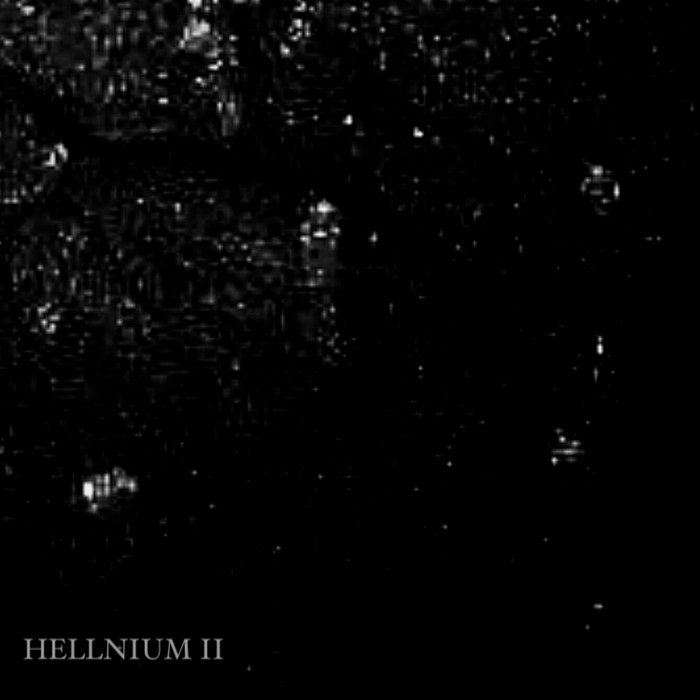 FIVE MORE THINGS YOU NEED TO KNOW
ONE – A few years back a fantastic group by the name of Ceremony of Silence released a whole banger of an album, and never resurfaced. So, until they do I found this cool thing called Porenut, which includes on CoS members and released this wonderful, weird screamo/black metal album.
TWO – Panopticon unveiled a couple of remastered previously unreleased older tracks. There's a tape too.
THREE – Record heat waves got you thirsting for your oversized leather jacket? Good, because there's a ripping new Sumerlands song.
FOUR – Son is still cuter, not that cure yet, though. Updates to follow.
FIVE – Blackbaird had a fantastic couple of atmospheric black metal tracks out a while back. Now there's a whole LP and pre-order coming. Let the feeding frenzy begin.
ONE LAST THING, PROMISE: Whatever you're doing, if it doesn't include listening to the new Scarcity album, it's probably a huge mistake. AOTY material.
BONUS TIME: Charlie Fell, the tower of crushed vocals behind Lord Mantis and Cobalt, has launched a GoFundMe following a pretty shitty time in his life. Support the people who make the art you love.