NINE SONGS I LIKED THIS WEEK IN LIST FORM NOV 20 – NOV 26
A super insane time, which is why I took a bit of a break last week. Thanks for bearing with me. Also, check out this new interview with the wonderful Spider God. They have an abolsutely incredible new album out. Not to be missed. Keep safe.
As always, check out our various interview projects and other cool shit. And if you'd like to keep abreast of the latest, most pressing developments follow us wherever we may roam (Twitter, Facebook, Instagram, Spotify and now also a tape-per-day series on TIK TOK!), and listen to our shitty podcast (YouTube, Spotify, Apple), and to check out our amazing compilation albums. You can support our unholy work here (Patreon), if you feel like it. Early access to our bigger projects, weekly exclusive recommendations and playlists, and that wonderful feeling that you're encouraging a life-consuming habit.
1. Grave Axis – "Solar Cremation," from Dismal Aeon (Death Metal – Wrought Material). I wrote about the brilliant New Zealand label Wrought Material a few years back, around the time of their previous release dump. Now they're back with a couple of intriguing albums, but this slab of gross right here is just what the doctor ordered for my "AOTY-season-is-coming-and-I-really-don't-feel-like-making-a-list" syndrome. It's smart, inventive, quirky, all without losing sight of crushing listeners with a black thunder of weirdly futuristic death metal. Just fantastic. FFO: Universally Estranged, Cancelled Earth, Portal.
2. Stoort Neer – "Halshuggarnatten," from Året utan Sommar (Screamo/Hardcore – Independent). Talk about music that sounds like the sound of stomach acid vomiting through a rainbow of feelings! God damn. This is one of those examples of screamo going so hard it's practically bordering on atmospheric black metal, if it wasn't for the hardcore-y drum blasts and all that fucking emotion. Lightning fast, relentless, and addictive. FFO: Frail Body, atameo, Deafheaven.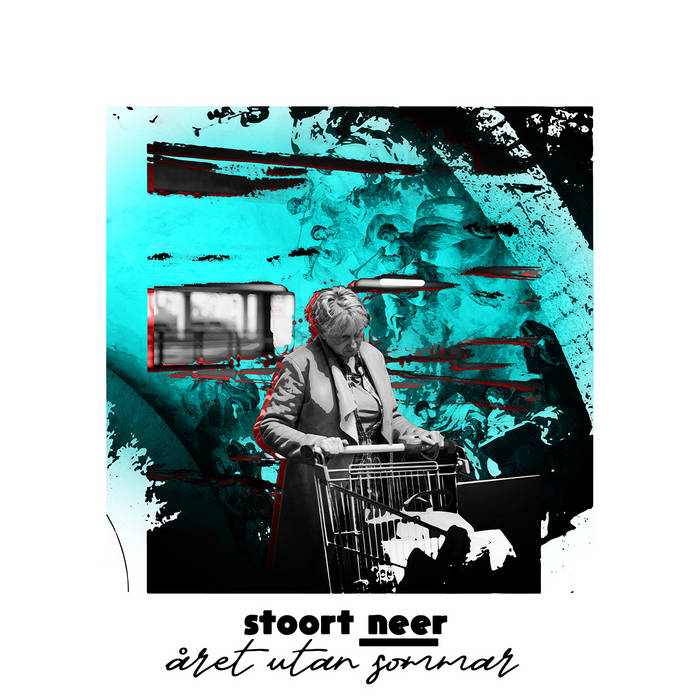 3. FemurSnap – "All Perseption of Things Are Destroyed () Alignment Horrowingly Wrong (Retrograde Horror) from PSY (Resurrected) The Venus Kuiper Apocalypse (​(​(​O​)​)​) oooo O O O O o (Experimental Black Metal – Independent). Beelzebub knows it's been a minute since I've listened to something this nasty and head expanding as this Australian project right here. If you're into cosmic extreme shit that sounds like anything in the Vessel of Iniquity, Gnaw Their Tongues, or Portal (in their noise bag) universe then this is a black cloud of nothingness to please your nihilistic desires. Is it even music? I don't actually care. FFO: I just named a bunch of bands, read ffs.
4. Rasha – "Mal da Palavra," from Del​í​rio Altar (Synth/Darkwave – Independent). I think you can already know by now that anything having remotely to do with the genius/brother/friend Caio Lemos (Kaatayra, Brii, Vauruvã, Bakt) is a must listen. Even, yes, even if it's basically electronically infused Cocteau Twins with a darkwave vibe. Seriously well put together, magical feeling, etherial, and just fucking beautiful. Shout out to Brazil. I mean. to Caio and Raissa, but Brazil too. FFO: Watching blade runner on mute.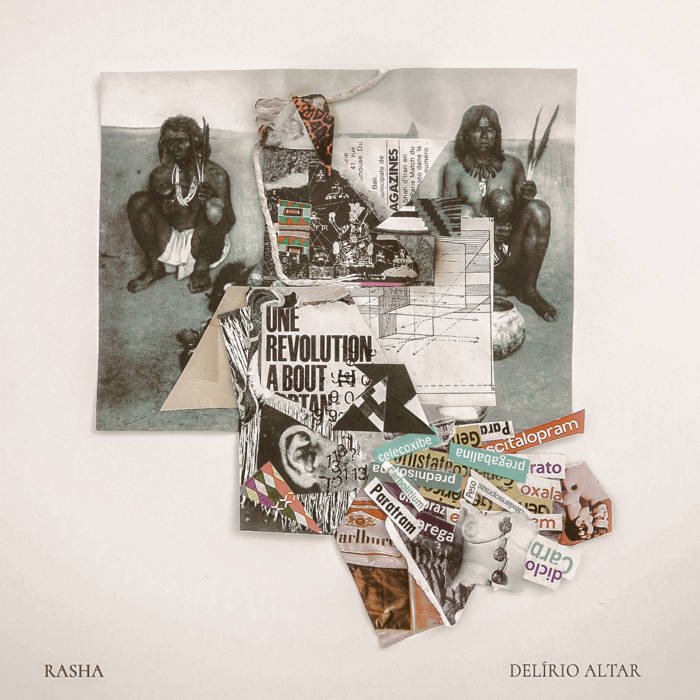 5. Haexler – "Entrepreneurship," from Wage, Work (Hardcore – Lower Class Kids). I can't possibly write about how great Lower Class Kids are every damn post, now can I? Well, SURPRISE MOTHERFUCKERS! Yet another unbelievable release from what has to be one of the best hard/grindcore labels in the world right now. Direct, aggressive, fuzzy as all shit, and just the perfect music to imagine your enemies dying to. FFO: Spy, Sunami, Gulch.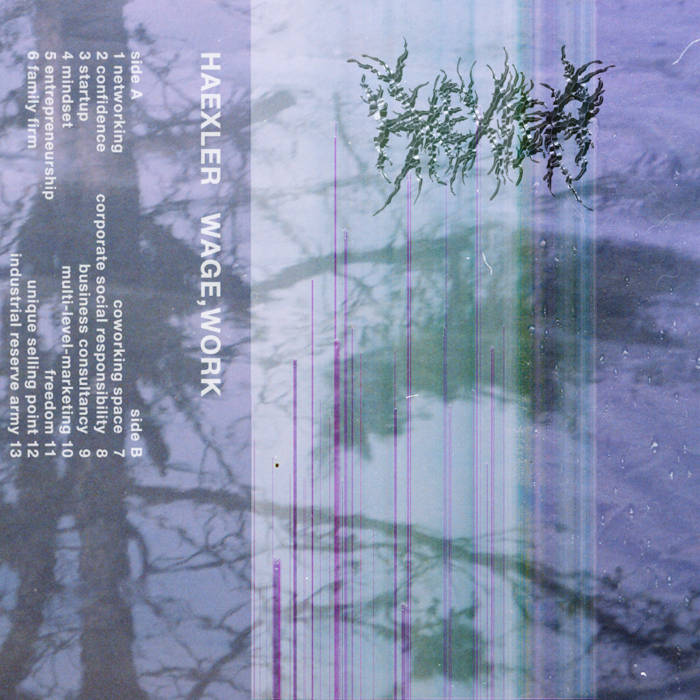 6. Kamra – "Lantern of Ghostly Unlight," from Cerebral Alchemy (Black Metal – Avantgarde Music). I really liked the debut EP from these Slovenian weirdos that came out via Onism a while back. But it seems like their took it upon themselves in their first full length to take all that was great about their bendy, creepy first output and launch it into the fucking stratosphere. The atmosphere is uncanny, the musicianship is unquestionable, and the ideas, oh dear lord the ideas, are dissonant, weird, and, at the same time, breathy and patient. This is black metal as black metal should be done these days. Plus: best cover art of the year. FFO: Ultha, Friisk, Afsky.
7. Gosudar – "Mortified Transformation," from Split by Gosudar / Malignant Altar (Death Doom – Me Saco Un Ojo Records). I mean, in all honesty, I came here for the Malignant Altar side of this split. But, as I lay dying, this track just obliterated my head in lieu of my face (this probably makes no sense, apologies). It's slow, so I guess it counts as doom, but it's so heavy, so intent in its focus and nastiness that I swear it just feels like being crushed, regardless of speed or pace. I would like to bathe in these riffs and arise a new, much stinkier man. FFO: Obituary, Malignant Altar, Coffins.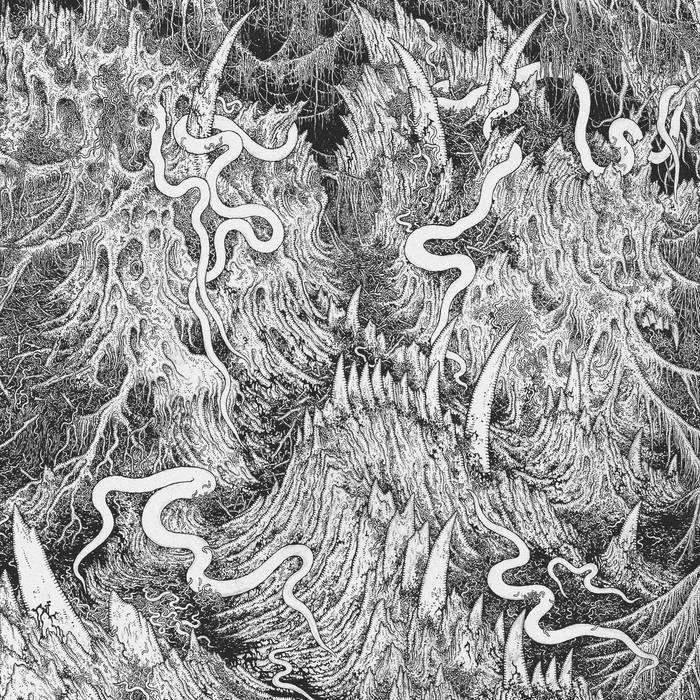 8. Thy Listless Heart – "Yearning," from Pilgrims on the Path of No Return (Doom Metal – Hammerheart Records). This one comes via a very timely recommendation from the wonderful Jake, who is one of the good and very kind and generous metal Twitter folk. I mean, I'd like to thing that my melodic doom days are for the most part behind me. I used to love that shit, just to see it, time and again, fall down the trap of "look at me having feelings in the countryside." Like so many other subgenres of metal, the pattern gets so stale that being able to actually express genuine emotion gets to be almost impossible. This, however, is the real deal. Is it a tad kitschy? Yes. Does it weave that kitsch into a tapestry of golden melancholy and beautiful songwriting? You bet your sad ass it does. Wonderful. FFO: My Dying Bride, Warning, crying in your bedroom,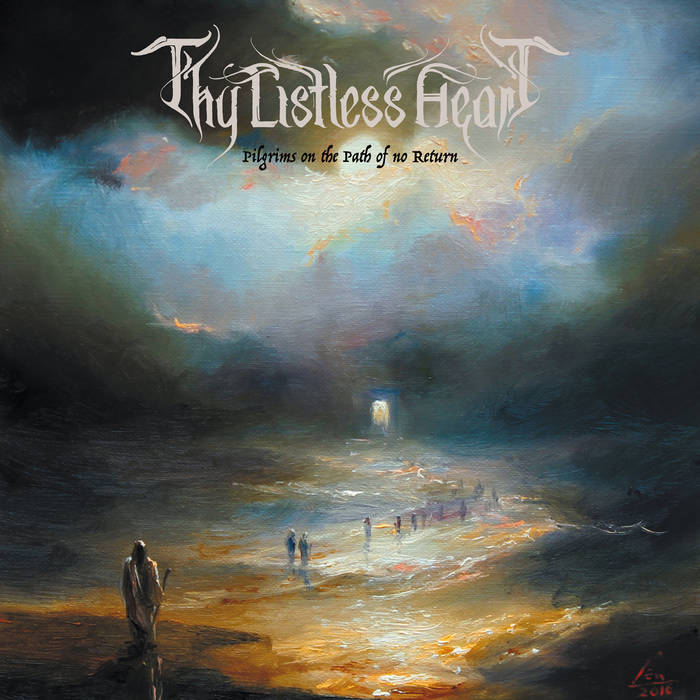 9. Ruin Trajectory – "Serpentine," from Heraldic Scourge Anthem (Black/Heavy Metal – Independent). So, after all those beautiful emotions were excreted from our hearts like tears from a cloud, lets stomp on the skulls of the wicked with a battle axe and some poorly recorded and brilliant, groovy, blackened heavy metal. Shall we? WE SHALL. FFO: Celtic Frost, Darkthrone, Sacriphyx.
FIVE MORE THINGS YOU NEED TO KN
ONE: Entropia, one of the best psych black metal bands this side of Oranssi Pazuzu, announced a new album, due March 2023.
TWO: The new Lykotonon album is out. Don't dare miss out. Synth-laden weirdo black metal.
THREE: I forgot to mention Mimi Parker's passing a while back. Not because it didn't mean anything, but because it meant too much. A voice taken from the world that will never be retrieved.
FOUR: The last few weeks have been actually brutal, for various reasons. Which is why I couldn't bring myself to do one of these silly posts last week. But I do have to say, that the people who reached out, shared a short encouraging comment, as a result of the break I took are and will forever be greatly appreciated. Very heartwarming to know, or, actually, to be reminded again, about the wonderful people who read this shitty blog. Thank you all very much.
FIVE: Since I don't feel like doing a list so much, I'm going to do three AOTY interviews and then the list. Because I'm a fucking idiot.
ONE LAST THING, PROMISE: That's all, folks!