NINE SONGS I LIKED THIS WEEK IN LIST FORM FEB 19 – FEB 25
One of the most insane weeks of new music in recent memory, which means, ah, since January or something. An insanity made only denser thanks to the new Derhead track premiered on this very website earlier this week. If you love left-field black metal, you must, yay, must check it out as well as buy the shit out of the album. Many thanks to the Patreon people, you are the best people. I've done the research. Keep safe everyone.
As always, check out my various interview projects and other cool shit. And if you'd like to keep abreast of the latest, most pressing developments follow us wherever I may roam (Twitter, Facebook, Instagram, Spotify and now also a tape-per-day series on TIK TOK!), and listen to my, I guess, active (?) podcast (YouTube, Spotify, Apple), and to check out our amazing compilation albums. You can support our unholy work here (Patreon), if you feel like it. Early access to our bigger projects, weekly exclusive recommendations and playlists, and that wonderful feeling that you're encouraging a life-consuming habit.
1. Witte Wieven – "Drogbeeld," from Dwaallicht (Post-Metal/Atmospheric Black Metal – Babylon Doom Cult Records). This year, 2023 of someone's lord, has started with insane music, and doesn't seem to let up one bit. Exhibit A in this "not letting up"ness is this astounding, earth-mending, mind-expanding masterpiece of an album from Dutch band Witte Wieven. Dwaallicht, which will be released in April, is simulataneously one of my favorite post metal albums of recent memory and one of my favorite black metal albums as well. It is human, soaring, expansive, beautiful and damn-near perfect. If you are a fan of bands such as Forlesen or Year of No Light (as you well should be, then this album is in fact a must-listen, must-buy, must-everything. AOTY bells are ringing. FFO: Forlesen, Year of No Light, Numenorean.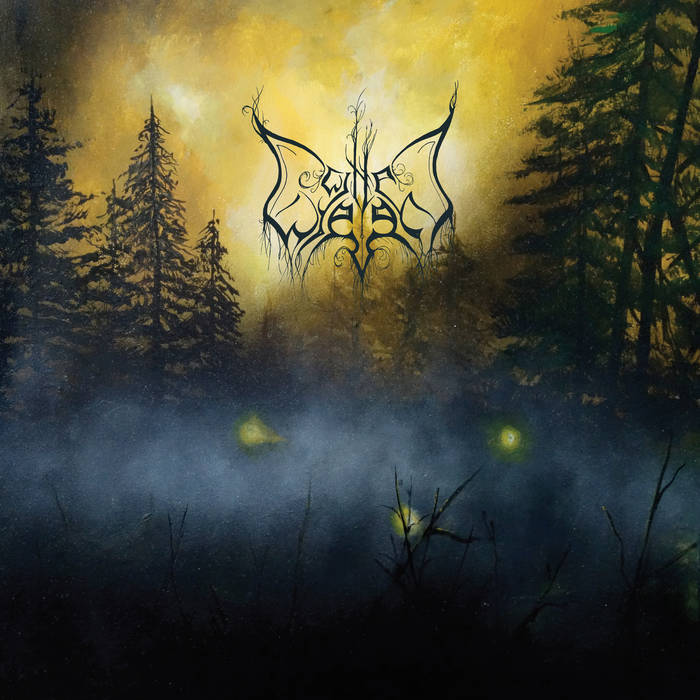 2. Lividus – "Her Nacreous Eye," from Teratorns (Black Metal / Proggy Melodeath – Independent). Well, a lot is going on in this one. Part progressive death metal, part melodeath riff fest, part black metal attack, this EP, just the second release from this Portland band, is a whole mouthful. But if you can bring yourself to masticate properly and ingest the chaos, you're in for quite a ride. Added bonus: The band member lineage is insane: Ænigmatum and Dark Castle, to name but a few. FFO: Hammers of Misfortune, Dreadnought, Daeva.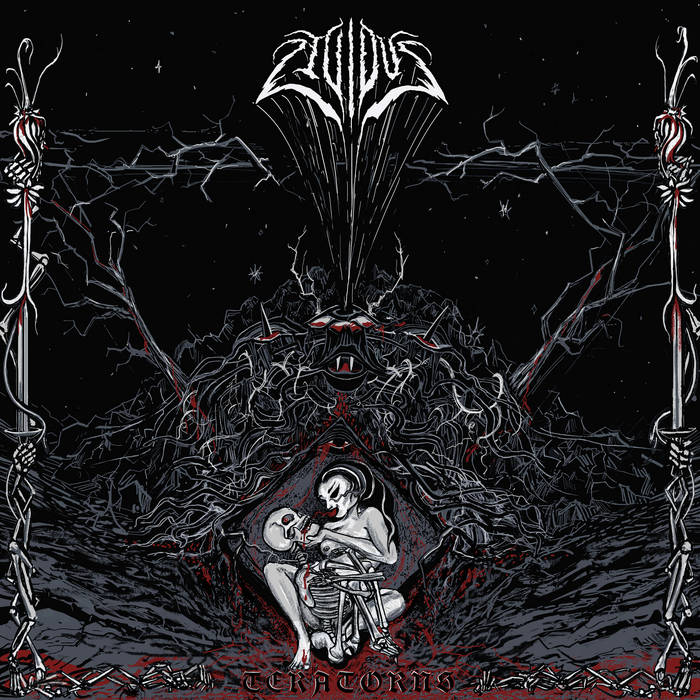 3. Trhä/Sëht – "Trhä – hal​ë​lh​ë​r," from Dlahdlhë (Black Metal/Punk – Canti Eretici). Given that this is officially the year Trhä seem to go berzerk and releases a split every other week, I was a tad slow to get to this one. But get to it, I did and I'm very glad I did. Very direct, very aggressive, and, yes, at times, outright punk/post-punk version of the enigmatic and prolific one-man project. And not only is it just great, this might be my favorite Trhä style thus far. Very unhinged, very pissed, and still somehow beautiful and heartfelt in that somewhat Yellow Eyes way. FFO: Lamp of Murmuur, Daggers, Yellow Eyes.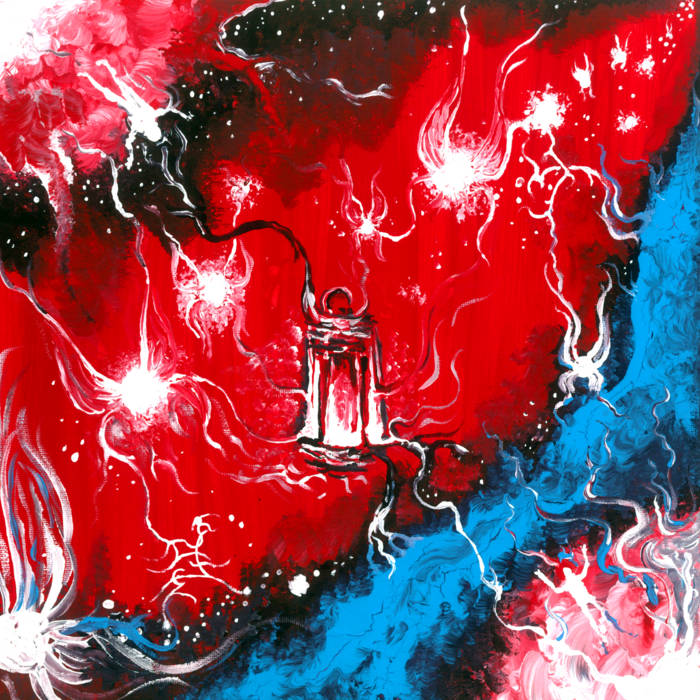 4. VoidCeremony – "Writing in the Facade of Time," from Threads of Unknowing (Death Metal – 20 Buck Spin). VoidCeremony's 2020 album Entropic Reflections Continuum: Dimensional Unravel is probably one of the best death metal albums so far this decade. So there's that. But, beyond past accomplishments, and beyond the fact that I was very much looking forward to a new album, there's also that added benefit of a very impressive cast of charachters (already present in last year's demo), which includes the likes of Damon Good on bass (Mournful Congregation, StarGazer, Cauldren Black Ram) and the recently-interviewed Phil Tougas on guitar (First Fragment, Chthe'ilist, and many more). Which effectively makes this album the equivalent of a death metal supernova, or some shit like that. Oh, and it's sick. Imagine that. FFO: Blood Incantation, Faceless Burial, Universal Estrangement.
5. Botanist – "Angel's Trumpet from" VIII: Selenotrope (Avantgarde Black Metal / Folk – Prophecy Productions). Much like Liturgy, which, for whatever reason, I always think of when I think of Botanist, the verdant creation of Otrebor's mind has thus far achieved a quite rare feat: Not giving a fuck what you think it should be doing while completely and utterly leveling the known universe with immaculate, miraculous music. Every new Botanist album is somehow a cousin of its former, in that its completely recognizable as being Botanist and yet somehow still expands on what we have all come to expect from its repertoire. It's pure magic, it's a wonder, and I'm just happy to be alive when this dude is releasing music. That's basically it. FFO: Trees and shit.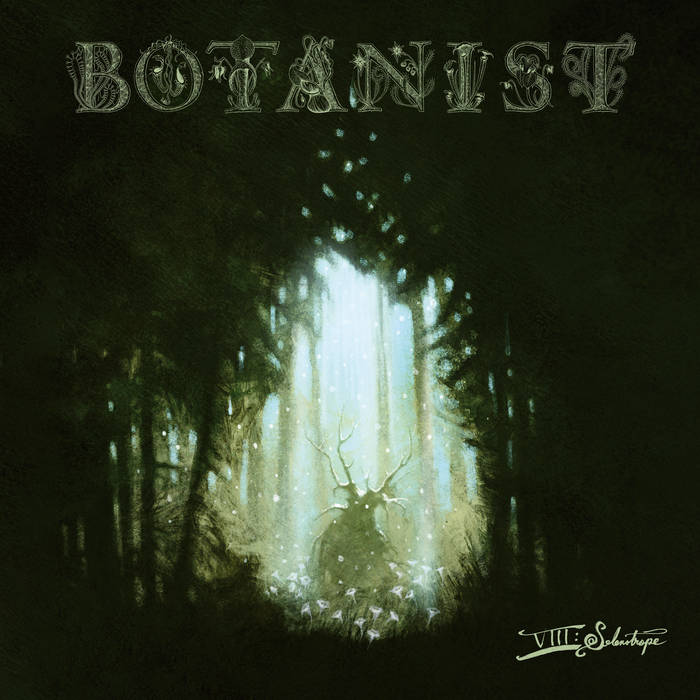 6. Argwaan – "Hoffnungsvoll," from Lief kind, wrede wereld (Black Metal – Independent). The fantastic Dutch depressive black metal project is back with another album of despair. After already raving about these awesome people, and after hosting them in the warm and creepy 2021 edition of my MILIM KASHOT lodge, they're back with something of a chip on their scrawny shoulders/buttocks. The despair and anguish is still there, naturally, but this first single is very aggressive, very direct and, well, really great. Check 'em out and buy all their shit. FFO: Aara, Fluisteraars, Ultha.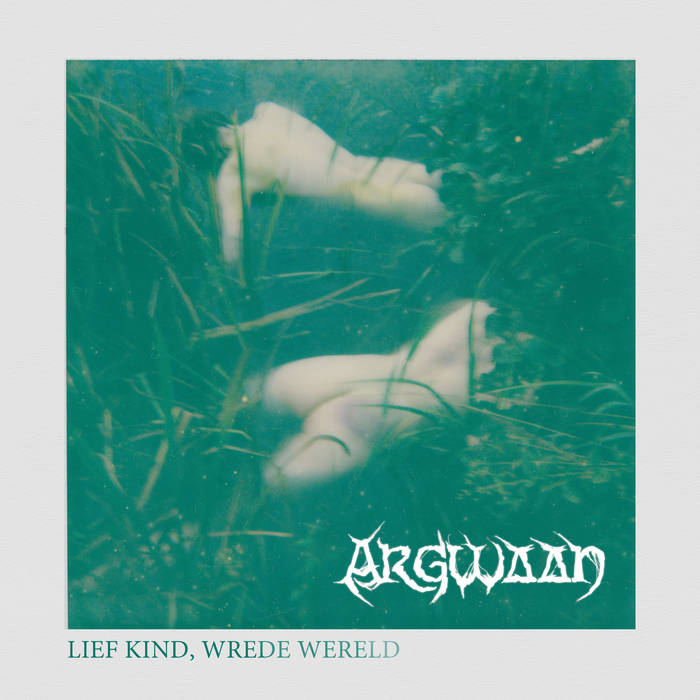 7. Hexer – "Sea of Molten Spirits," from Abyssal (Doom / Sludge – Crawling Chaos). I was a pretty big fan of Hexer's amazing 2017 album, Cosmic Doom Ritual. It was weird, it was immaculately recorded, it was great. I wasn't, however, that into their 2020 album, which felt like a bit of a let down. Might be wrong, but that's how I felt at the time. This, however, my dear friends, is THAT shit. By "this" I am, of course, referring to the new album, Aybssal, that is already one of my favorite albums thus far this year and a very worthy successor for whatever it was that I felt CDR was, who knows it was six years ago, I was a whole other person. Anyhow, it kicks ass and sounds like the kind of album Bolzer should have recorded sometime in the last six years or so. Yeah, I went there. FFO: Bolzer, I guess.
8. Chained to the Bottom of the Ocean – "Summer Comes to Multiply," from Obsession Destruction (Sludge Metal – Red Scroll Records). One can safely say CTTBOTO was teasing us all with the prospect of a new full length for some time now. In fact, since their debut way back in 2017. Not that anyone's complaining, naturally, all those EPs splits, and standalone tracks were all great. But there's something to be said about a band with the scope and breadth of CTTBOTO getting to really get their shit out on a broader canvas, and here it is. First single sounds surprisingly airy and atmospheric, but fantastic, and I can't wait for the rest. FFO: Thou, Grief, Wake.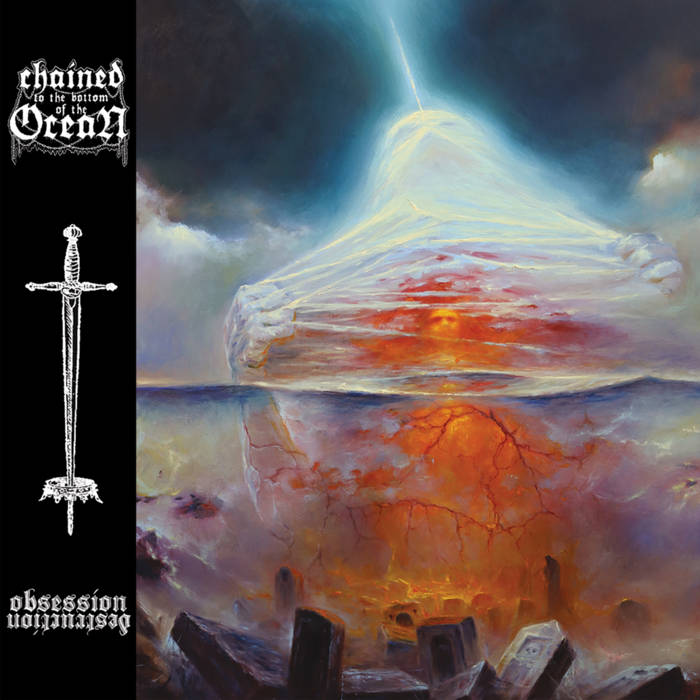 9. Ikarie – "Santa Sangre," from Arde (Avant-garde / Dissonant Metal – Avantgarde Music / Vita Detestabilis Records). This, again, was something of an impossible week (evident by the existence of the oh-so-rare "bonus" section below), but I think I was basically compelled to include this eerie, beautiful track from Spanish avant-garde / doom band Ikarie. It's not like there's some lack of bands in this general style. Where there is a lack, however, is in bands doing it well, and if this track is any indication this is going to be a very re-playable album in my life. FFO: Ulcerate, Lycus, Rosetta.
BONUS: Atemporal – "Three Initiates Meet at the Cemetery Crossroads," from Thorn Genesis (Death/Black Metal – I, Voidhanger Records). As if things weren't hectic enough, I, Voidhanger decided to initiate their patented "four mind-blowing album announcements at the same time" move. And there is a lot to love in this current "drop" – from manic guitar-less insanity in the Thecodontion/Ceremented split to the tech-death-Jackson-Pollock of Asystole. But I'm a weird dude, and as such I was taken by this new one-man project from Auroch/Mitochondrion/Egregore force of nature, Sebastian Montesi. Why? I actually don't know. Perhaps its almost unbearable rawness of it, perhaps the bizzare transitions and absolute brutality, and perhaps even the simplistic-yet-charming lead work. Who knows? All I know is that this is bat-shit crazy in the best possible way. FFO: Howls of Ebb, Tchornobog, Esoctrilihum.
FIVE MORE THINGS YOU NEED TO KNOW
ONE: I don't know if this is the cool thing to say or not, but Cattle Decap still kick a lot of hot ass.
TWO: French post-metal band Bagarre Générale just went ahead and released a cover version for an 18-minute track by prog band Shub Niggurath. It's freaky, ambitious, weird, and just fucking fantastic.
THREE: Svart Records are reissuing the fantastic …. And You Will Know Us by the Trail of Dead album, Tao of the Dead. Pre-orders here.
FOUR: This whole move of taking on more shit so I forget about the other shit I need to do might be starting to implode on me. Stay tuned.
FIVE: Yup, a new Esoctrilihum track.
ONE LAST THING, PROMISE: Cruciamentum wrapped up recording a new album! YES!