NINE SONGS I LIKED THIS WEEK IN LIST FORM APR 12 – APR 18 – PLAGUE EDITION #5
Is there even a point in continuing to number these "plague edition" posts, given that this things seems as never-ending as a Rob Zombie song? (happy 25th b-day to his last good album!). But, time is short – somehow! – so let's get with it: I have a new podcast, it's called MATEKHET, and there's one episode out and another one coming when I can manage (YouTube, SoundCloud, Anchor). Also: latest Albums of the Decade interview is Wreck and Reference, and follow us (really, me) in all of these wonderful places: Facebook, Instagram, Spotify, Patreon, Bandcamp. BIG THINGS COMINGS PEOPLE! Keep safe.
1. Oranssi Pazuzu – "Taivaan Portti," from Mestarin kynsi (Psych/Black – Nuclear Blast). There's no good way of saying this, but I'll try: This is the best song so far this year out of what many have suspected will be AOTY ahead of its release and have proven to be quite right. This is, quite obviously, a cheap choice out of the album's selection, because, for the most part, Mestarin kynsi, true to the legacy of ever expanding sound by both Oranssi Pazuzu and The Waste of Space Orchestra, spends more time confusing you than actually punching you in the face. And within that topsy-turvy world of black magic and mystery "Taivaan Portti" is a relatively direct blow to the head. It's force, moreover, is precisely in following all that cloudy, murky, eeriness, landing like a hammer on the helpless and delighted heads of anyone who's been paying attention. But it is also a wonderfully representative selection since it displays the degrees to which OP has grown as a band – creating a song that, as direct as it may be in relation to most of the album's material, is as mesmerizingly magical as its predecessors. This and Sweven's The Eternal Resonance are neck and neck at this point, but it will be very, very hard to beat this masterpiece out. Also – check out my interview with them as part of the Albums of the Decade series FFO: Urfaust, Blut aus Nord, Negura Bunget.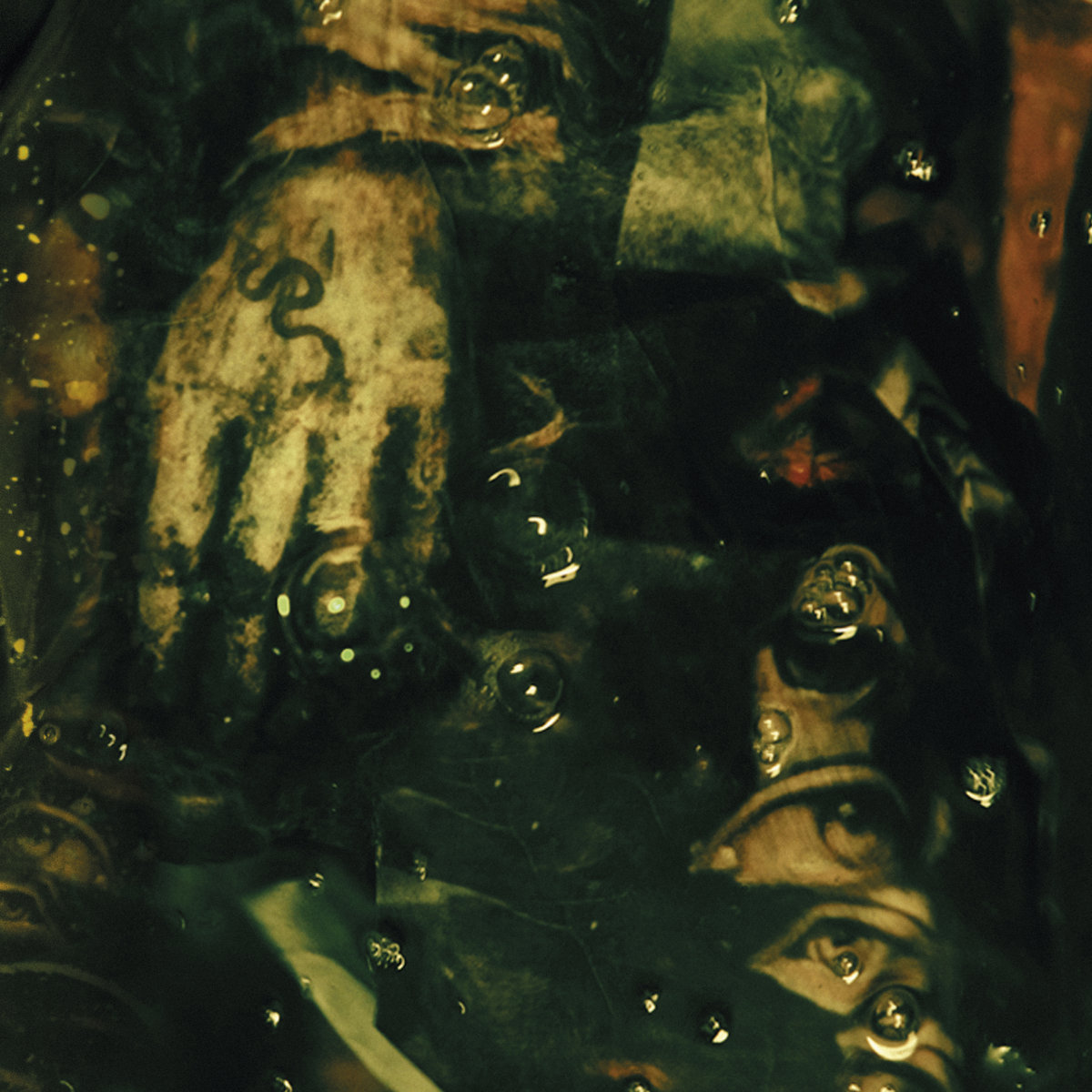 2. Rejoice! The Light Has Come, "Vultures Swirling Overhead, an Obsidian Wreath Cast Above a Sleeping Mind," from Untitled EP (Black Metal – Independent). What happens when you combine the death metal weirdness of Aghasura (see debut via Transcending Records) with the insane playing/recording of one Colin Martson (Krallice/Gorguts), and the equally insane drumming of one Kevin Paradis (Benighted/Mithridatic)? Some of the best weird/blessed black metal to come out all year. Check out the FFO section here to get a clue. Have a clue? Go there. NOW. FFO: Deathspell Omega, Ulcerate, Bolzer.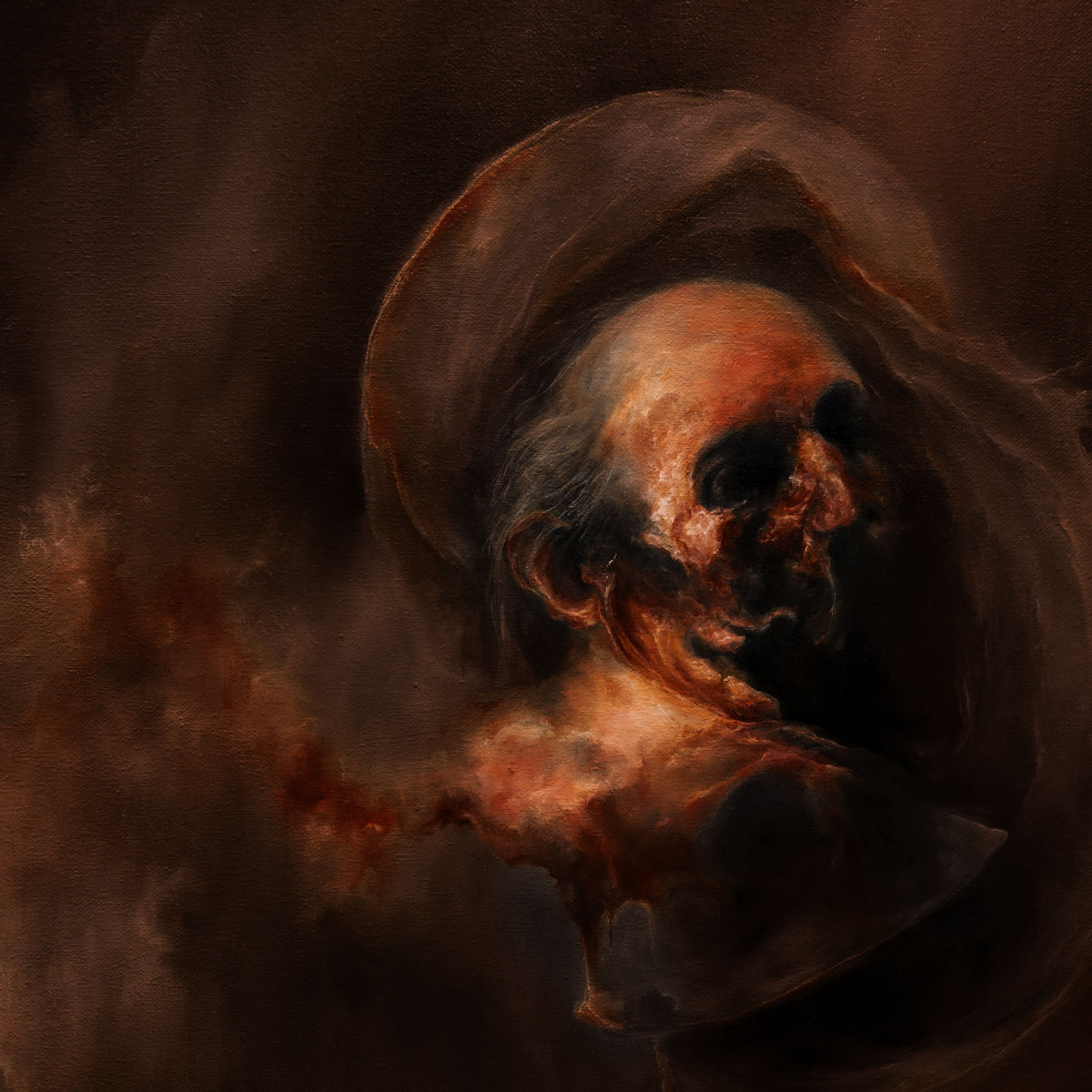 3. Acedia Mundi – "Nemo Me Impune Lacessit (I Will Kill You)," from Selfhatred​.​Addiction (Black Metal – MUSIKÖ_EYE). Acedia Mundi's 2017 debut was one of the best, most creative and unhinged works of black metal I had head until that time, comparable with bands like Odraza, Plebian Grandstand, and others. And it was for that reason that waiting for new material was as hard as it has. But, wait no more! The eclectic Frenchmen are back with a new EP and are just as insane and wonderful as ever. Exhilarating. FFO: Odraza, Plaga, Oranssi Pazuzu.
4. Fleshripper – "Weeping Suppuration" (Death Metal – Independent). A new grimy death metal project from the fine people who brought you screamo/hardcore heroes Portrayal of Guilt and Oaklahoma hardcore/punk band DRUJ. Caveman beyond cavemen, ugly beyond disgusting, and pretty great. FFO: Cerebral Rot, Fetid, Vastum.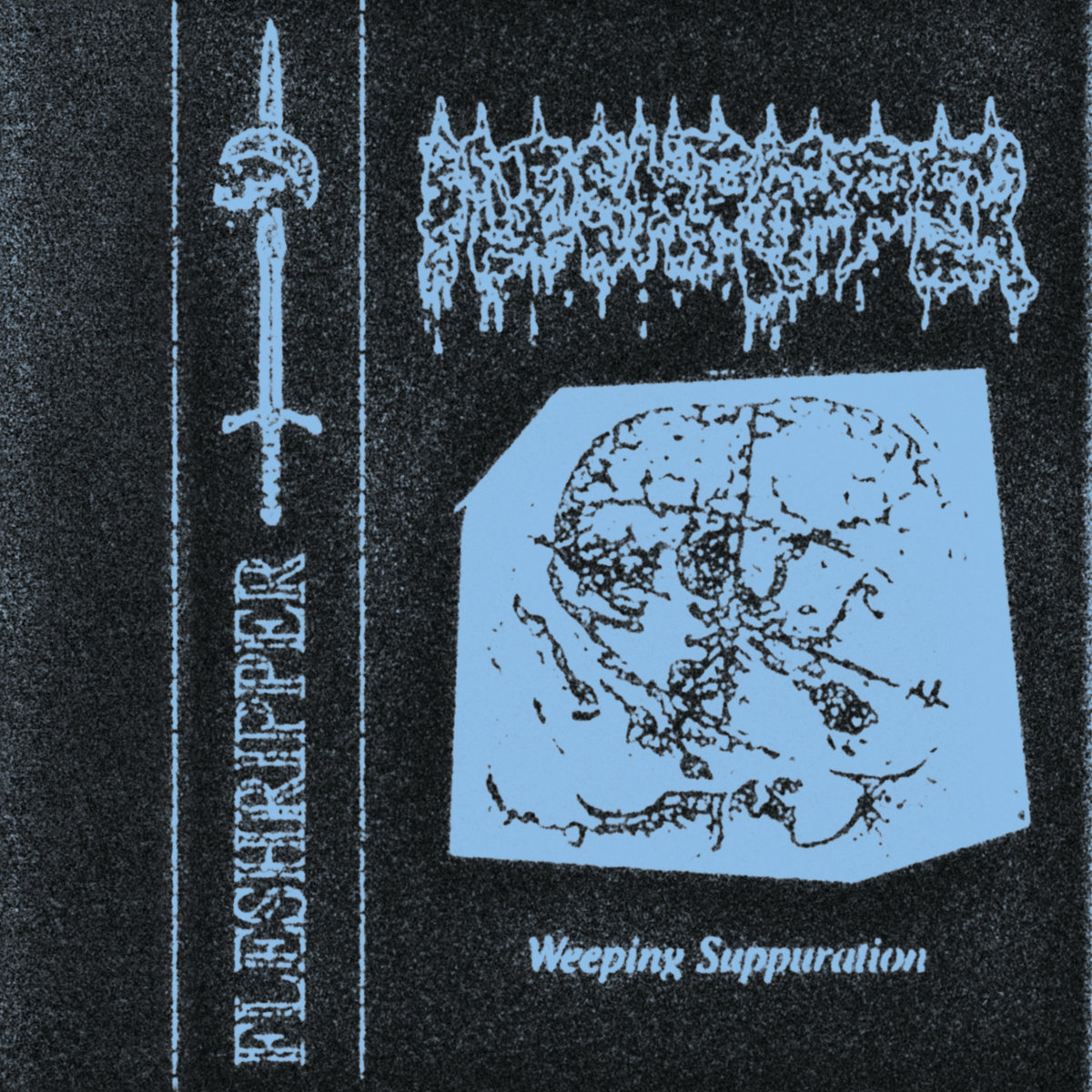 5. King Buzzo Feat. Trevor Dunn, "I'm Glad I Could Help Out," from Gift of Sacrifice (Blues/Rock – Ipecac Recordings). So, yeah, don't having anything enlightening to say here other than the fact two legends made the kind of song Scott Walker would have written had he been Johnny Cash while trapped in an acoustic Unsane recording session. Sounds absolutely incredible, in terms of mood and recording, like some weird cross between a Halloween song and a blues-squat quarantine live stream. Just great. FFO: Melvins, Mr. Bungle, Big Business.
6. Múspellzheimr, "Drømme om sten, om storm, om ild," from Múspellzheimr (Black Metal – Amor Fati Productions). I guess it's only fitting that I include this latest from Denmark's one-man (?) torrential black metal project seeing that this has become a "what would black metal look like if everyone smoked weed and lived in a cave" post. Atmospheric, dramatic, folky, and just absolutely fierce and packed with emotion. FFO: Lamp of Murmur, Kaatayra, Ulver.
7. Calligram – "Kenosis," from The Eye Is The First Circle (Hardcore/Black – Prosthetic Records). There's something about this debut full-length from English band Calligram that teeters on the edge between raw, expressive emotion and a general sense of being overdone. And I'm not a huge fan of the overdone stuff, and by overdone I mean polished to the point of emotional and sonic heterogeneity. Sometimes it falls on the side of uglier things – which is my general preference – and sometimes less so. This track, however, has that great black metal vibe to it while retaining a lot of what makes good, urgent hardcore ah, well, good and urgent, along with a very welcomed post-metal-like middle section. FFO: Oathbreaker, Employed to Serve, Cult Leader.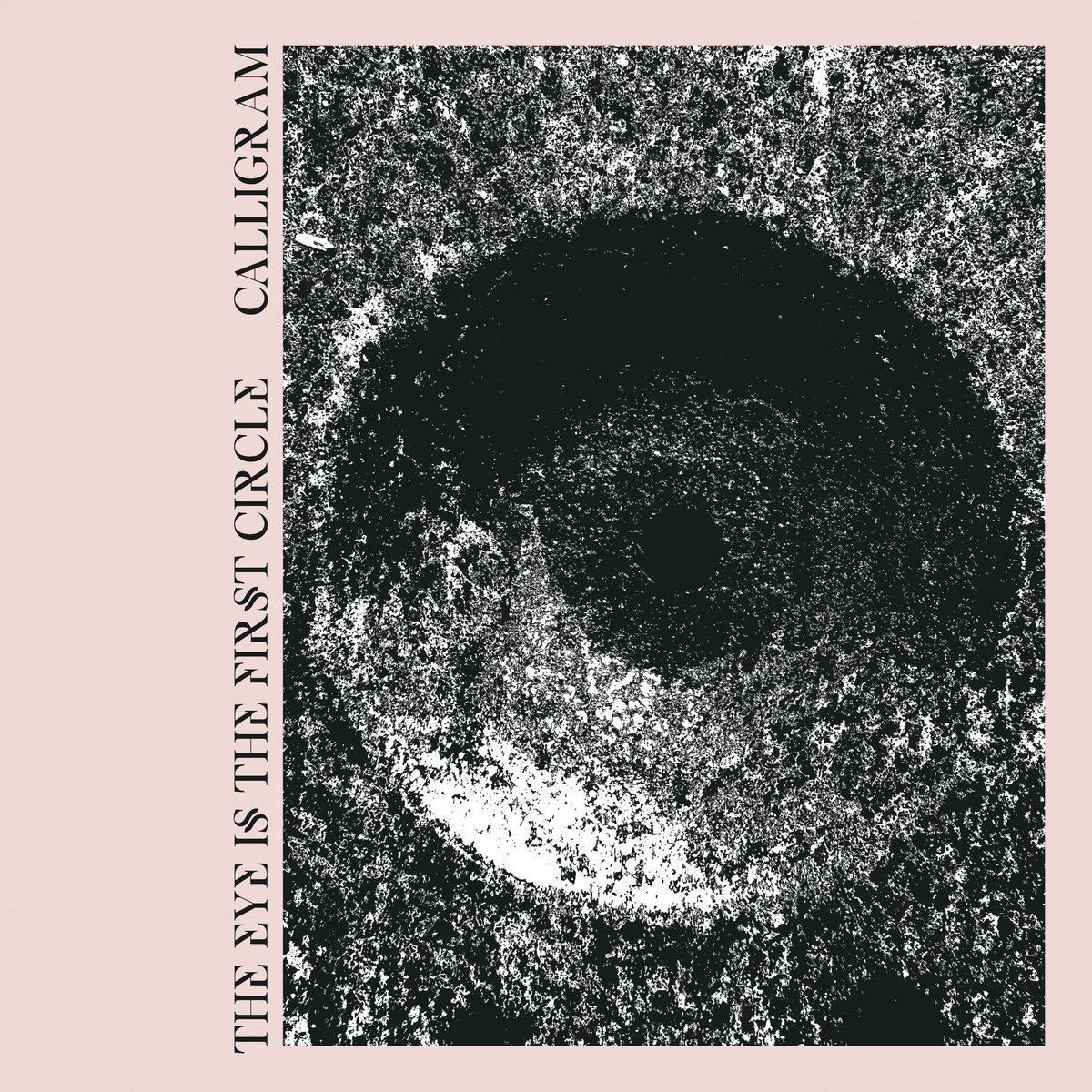 8. Deathsiege – "Unworthy Adversary," from Unworthy Adversary (Death/Black – Independent). The latest addition to Tel Aviv's hot-as-shit death scene, including such luminaries as Kever (RIP), HAR, Sonne Adam, and more and that includes, well, at least one central member in most of those bands, launches a new EP after a very promising demo/EP earlier this year. The band, which also features the talents of Svpremacist vocalist/lyricist Jonathan Shkedi, somehow got insanely better these past few weeks, because while that first EP was great this is miles ahead in terms of basically everything. Some of the best death/black/spooky death metal you'll hear all year and probably the best drum fills you'll hear all year. Hey Blood Harvest/Dark Descent/20 Buck Spin? can you hear this? FFO: Teitenblood, Necros Christos, Conqueror.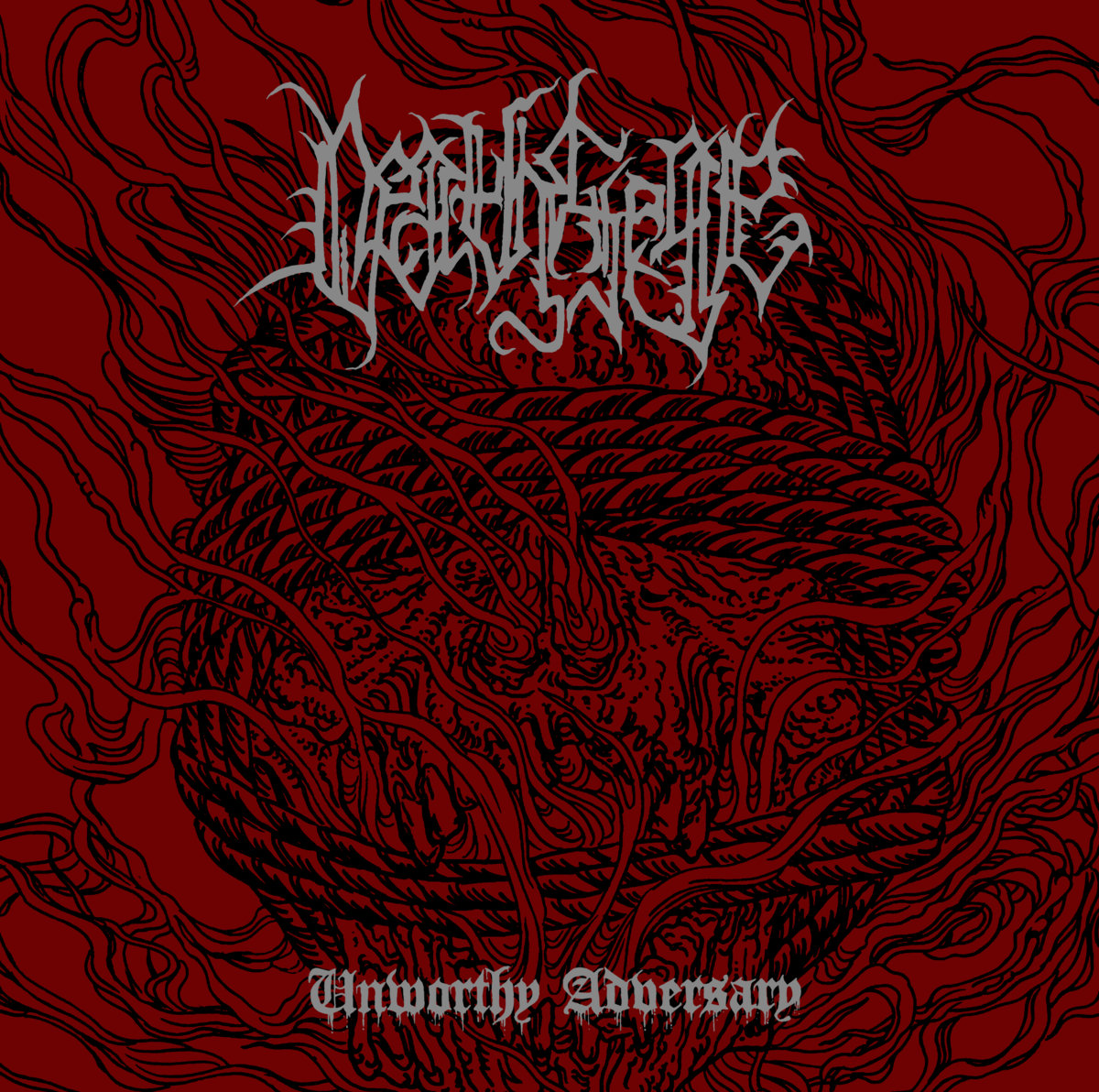 9. Wallowing – "IV: Hail Creation – Live at S.O.A.N. (Sludge – Astral Noize/Sludgelord). Wallowing's debut, Planet Loss, was some of the best sludge you could hear last year, marking them as, easily, one of the bands to look out for if you're into that special, special feeling of being covered in mud (mudd?) while floating through astral dust. Now they've released a live single in an effort to support the British health system – NHS – during the COVID-19 explosion. So check them out, if you haven't already, support them, buy the single and support healthcare workers doing the work. FFO: Fange, Torpor, Inter Arma.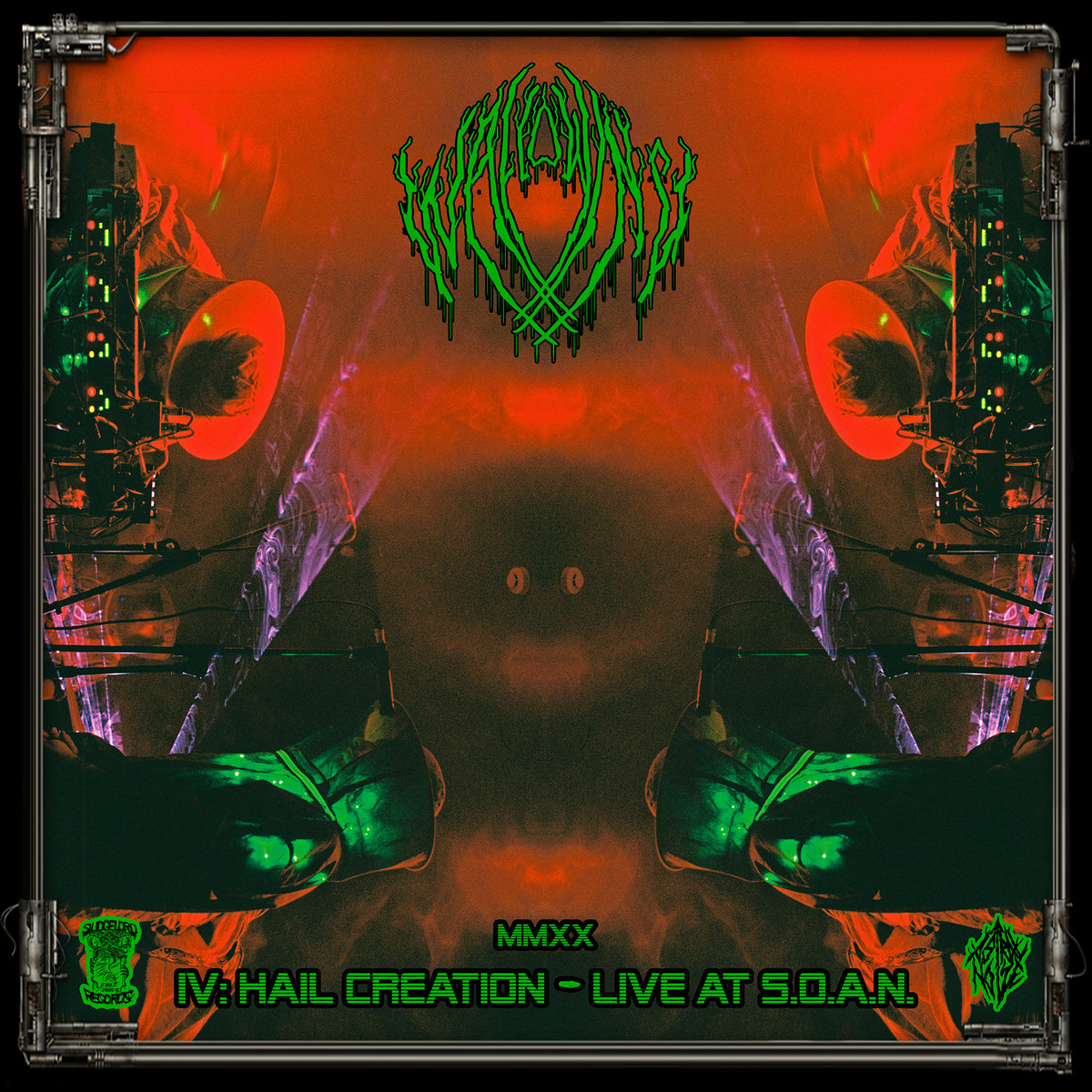 FIVE MORE THINGS YOU NEED TO KNOW
ONE – Black metal one-man colossus Midnight Odyssey AKA Dis Pater released a dungeon synth album. I don't like dungeon synth. I LOVE this.
TWO – Outer Heaven have released a live album recorded at Brooklyn's St. Vitus. In case you like, you know, riffs.
THREE – Dark-horse best black metal of the year? OK.
FOUR – We've been watching old videos of the kids as a form of entertainment when we wake up (if they're not too insistent on animal videos) and time does indeed fly by. They seems so huge now, but it won't be long before they're the adults and I'll be the old man my parents and grandmother are now. Life is a mystery to me.
FIVE – Two bands that are near and dear to my heart released new material this week: Grind/death greats MICO and gothy/hardcore legends Soft Kill. Support the good people, my friends.
ONE LAST THING, PROMISE: Peter Steele, a singular musical and poetic genius, has been dead for a decade. You know his Twitch quarantine live stream would be the absolute best.