NINE SONGS I LIKED THIS WEEK IN LIST FORM MAR 6 – MAR 12 – PLAGUE EDITION #97 – WWIII EDITION #4
Nothing music to say. Stress and anxiety persist, and a whole lot worse to a very great (and growing) number of people. Please stay safe.
As always, check out our various interview projects and other cool shit. And if you'd like to keep abreast of the latest, most pressing developments follow us wherever we may roam (Twitter, Facebook, Instagram, Spotify and now also a tape-per-day series on TIK TOK!), and listen to our shitty podcast (YouTube, Spotify, Apple), and to check out our amazing compilation albums. You can support our unholy work here (Patreon), if you feel like it. Early access to our bigger projects, weekly exclusive recommendations and playlists, and that wonderful feeling that you're encouraging a life-consuming habit.
1. Messa – ״Pilgrim," from Close (Doom/Post-Whatever – Svart Records). Imagine a person, shaky silhouette of a person, walking down a blackened desolation, with a dark, overcast sky. Head hunched, maybe a bit of dampness. Now imagine a weaved rope, the kind you see pulling old velvety curtains, dropping from the sky. The new album from Italian doom/black/jazz/folk project Messa is that rope. And you better hold on, friends, because this is one of the most significant, profound, piercing, and beautiful albums I've heard in a very long time. Magnificent. FFO: Forlesen, Anna von Hausswolff, SubRosa.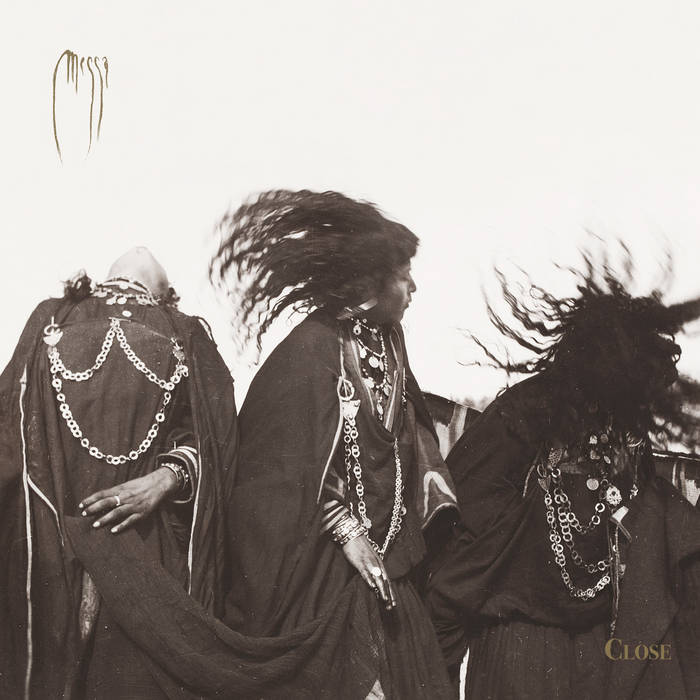 2. Golgothan Remains – "Veneration of Carnal Blasphemy," from Adorned In Ruin (Black/Death Metal – Sentient Ruin Laboratories). If I am to extract myself, for a moment from the melancholic, inspired stuport into which I have been inserted by the previous entry, Golgothan Remains released one burning asshole of a ripping album a few years back. I loved it. It was brutal and evil but very smart. All good things. With this first single from their upcoming second album they got, it seems, brutaler and smarter. Cannot wait for this shit. FFO: The Ruins of Beverast, Djevel, Teitanblood.
3. Dissolve Patterns – ״II," from Dissolve Patterns (Experimental Black Metal – Brucia Records). Yet another gem plucked from the hellish trees of heaven by the good people at Brucia. This time we're delving into the desperate, anguished depths of black metal that is both majestic and small, overbearing and human. Fantastic atmosphere, great contrast and dynamics, uncompromising emotion, and just great, great stuff. Very much looking forward. FFO: Primeval Well, Feral Season, The Silver.
4. Epitaphe – "Melancholia," from II (Black/Death Metal – Aesthetic Death). Way back in the pre-end-of-days period of 2019, French everything-metal project Epitaphe released one of my favorite albums of that run, a band modest and massive in that it looked just like any other album and yet was nothing like any other album (some of me raving about it in Hebrew, here). Mixing basically every form of metal and music they saw fit, they created a sound and, more especially, a pace all of their own. Back now with their second release, their back at it, only even heavier and, thankfully, as interesting and complex. It's not often I look at a 19-minute track and say: "Do it, now" but: Do it, now. FFO: Tchornobog, Sermon of Flames, Skaphe.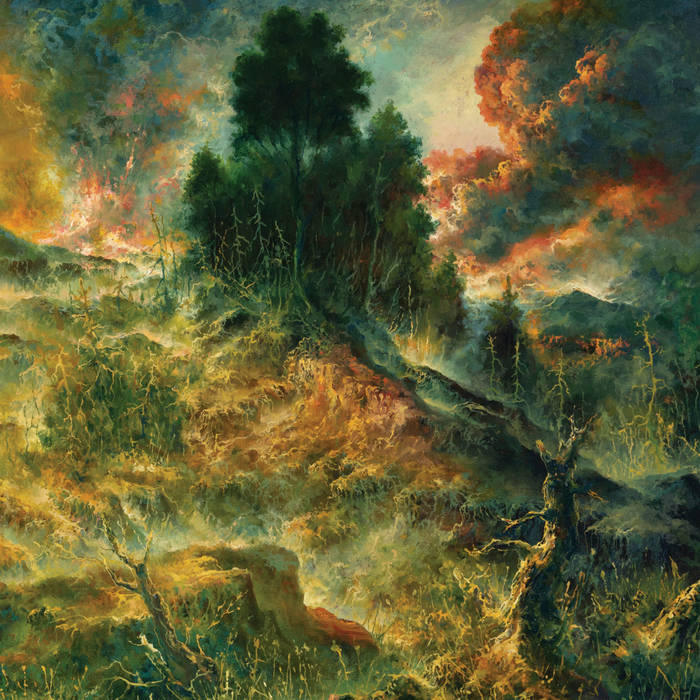 5. Jesus Wept – "God Fetish," from Psychedelic Degeneracy (Melodic Death Metal – Redefining Darkness Records). Just last week I bemoaned the existence of a 90s revival. Not because it's not good, it is, but because it makes me feel like a corpse. But while that complaint focused on the wonders of 90s alt metal, this time we're diving mouth deep into the gory glory of early-mid 90s Carcass. Is it Carcass? Nope. But is it a fucking incredible catchy, well put together and fantastic collection of somewhat melodic death metal with just a tad of that gore that made Carcass one of the best bands ever? Yes, oh yes it is. FFO: Necroticism – Descanting the Insalubrious, Heartwork, Swansong.
6. Impulso Feral – "I," from Abismo (Grindcore/Screamo – Independent). This raggedy band of Colombian psycopaths released a short EP a couple of years ago that I really enjoyed and was, effectively, run over by. They're back, two tracks, both well under a minute, and both feel like an emotional open-heart surgery with no anesthetics. If you're into that type of thing. I am. FFO: Orchid, Fed Ash, Frail Hands.
7. Kostnatění – "Plevne Marşı," from Oheň hoří tam, kde padl (Experimental Black Metal – Dissociative Visions/Mystiskaos). Look, I already mentioned this release in passing a while back, mostly because I loved the track and because I love the band (got the tape for their debut when it came out), and that's all nice. But since that mention I have since immersed myself in the overwhelming bowels of this fine release and have come to realize that a full album of this swirling, Turkish-traditional-music-inspired, slab of irreverent drumming (heyo Jack Blackburn!) and inspired harmonies would have been my AOTY, no question. A masterpiece of originality and exploration. FFO: Wormlust, Oranssi Pazuzu, Rebirth of Nefast.
8. Conjurer – "It Dwells," from Pathos (Sludge/Post-Metal – Nuclear Blast). I dunno man, call me old-fashioned but when gritty, balls-to-the-wall signs to NB my first reaction is usually "Oh shit, I bet they're going to fuck up the production on that one." And, honestly, that is indeed the case some of the time. But that over-produced, perhaps slick nature of some NB records actually works quite well with this first single from Conjurer's upcoming album. Would have liked it to be more aggressive? Yes, I would. Does anyone case what I think? Nope. And besides. the dynamics sound fucking great and the album will probably kick ass, so: Yay. FFO: Cult of Luna, Year of No Light, Celeste.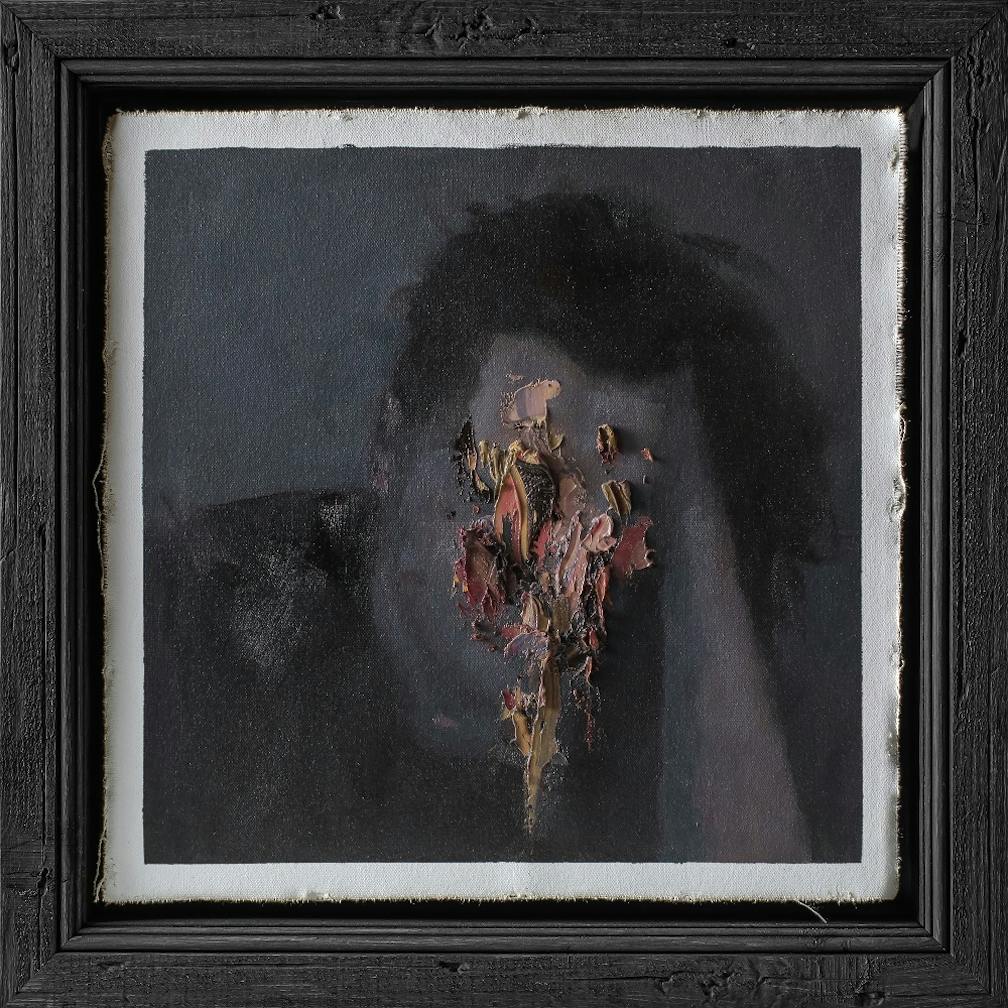 9. Tome of the Unreplenished – "Tellurian, from Earthbound (Black Metal – Xenoglossy Productions). Sometimes you just need to sit by the hearth (if you have one), pet your dog (if you have one), and blast some larger-than-life, pissed-of, magnificent atmospheric black metal. Enter this first single from the sophomore album from UK project Tome of the Unreplenished. Have to say, I've never heard of these dudes, despite the fact that the band is made up by the members of some pretty great bands, but I saw it was coming out via Xenoglossy and so I had to give it a shot. I am very happy I did. Probably, along wit the most recent Svrm, my favorite straight-up black metal of the year so far. FFO: Turia, Silver Knife, Windswept.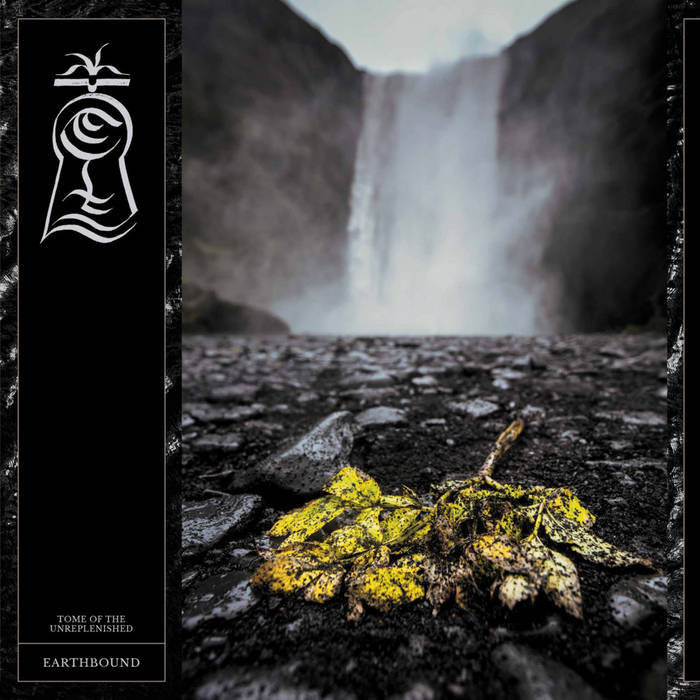 FIVE MORE THINGS YOU NEED TO KNOW
ONE: Silver Knife, just mentioned in the above entry, announced a new EP, coming soon via Amor Fati.
TWO: Suffering Hour and Malthusian announced a new split, coming soon via Invictus. Which is fucking awesome.
THREE: Panopticon released a new live album, all proceeds benefitting the victims of the recent disastrous tornado in Kentucky.
FOUR: I need to stop being offended by my kids. It's rough, because they basically represent everything you want to be better about yourself, and when that doesn't happen (it never does, life is a cyclic comedy/tragedy) then it's very easy to take offense and get angry. I have to get better with that.
FIVE: New Aerial Ruin album!
ONE LAST THING, PROMISE: New Helm's Alee (post-metal, post-hardcore) album coming, opening track/intro is here.