NINE SONGS I LIKED THIS WEEK IN LIST FORM FEB 27 – MAR 5 – PLAGUE EDITION #96 – WWIII EDITION #3
More anxiety, more soul-crushing images, more life bearing down on people like a hydraulic arm of terror. Wallace Stevens' "The Noble Rider and the Sound of Words" is the text I think about every time I feel that in my life, and every time I see others subject to this type of pressure. Wallace Stevens is the GOAT, and don't you forget it. Stay safe.
As always, check out our various interview projects and other cool shit. And if you'd like to keep abreast of the latest, most pressing developments follow us wherever we may roam (Twitter, Facebook, Instagram, Spotify and now also a tape-per-day series on TIK TOK!), and listen to our shitty podcast (YouTube, Spotify, Apple), and to check out our amazing compilation albums. You can support our unholy work here (Patreon), if you feel like it. Early access to our bigger projects, weekly exclusive recommendations and playlists, and that wonderful feeling that you're encouraging a life-consuming habit.
1. AGLO – "Collector," from Collector (Death Doom – Independent). Can something ugly and gruesome be majestic? Well, obviously that's a "yes," otherwise I didn't even raise this dumb rhetorical question. But these two things – "ugly" and "majestic" were pretty much on my mind the entire time when I listened to this debut release from Australian one-man death-doom project AGLO. It's rugged, heartfelt, real and at the same time so beautifully constructed and written with a real ear for drama and melody. Quite simply it's some of the best metal you'll find, especially of the sombre, crushing kind. Plus: that riff switch around 04:00 is so fucking nasty. Great stuff. FFO: Mortiferum, Void Rot, Spectral Voice.
2. Abraham – "Fear Overthrown," from Débris de mondes perdus (Post-Metal/Post-Hardcore – Pelagic Records). Deconstructing the rock song has been the main focus of basically, well, rock music since probably the mid 80s. It began with the mockery of the rock song (punk), or the exaggeration of the rock song (hardcore), went on with the questioning of the rock song (post-punk, post-hardcore), and all the way to its complete dissolution (post-rock). And so these strains have always had a relationship, and quite a bit of crossover. But it's rare to see the emotional impact of the former aspects make it into the philosophical meandering of the latter. This track by Abraham is basically that, representing the best of all worlds and an invigorating cutting breeze in the face of the current post-metal stalemate. FFO: Cult of Luna, Portrayal of Guilt, Fugazi.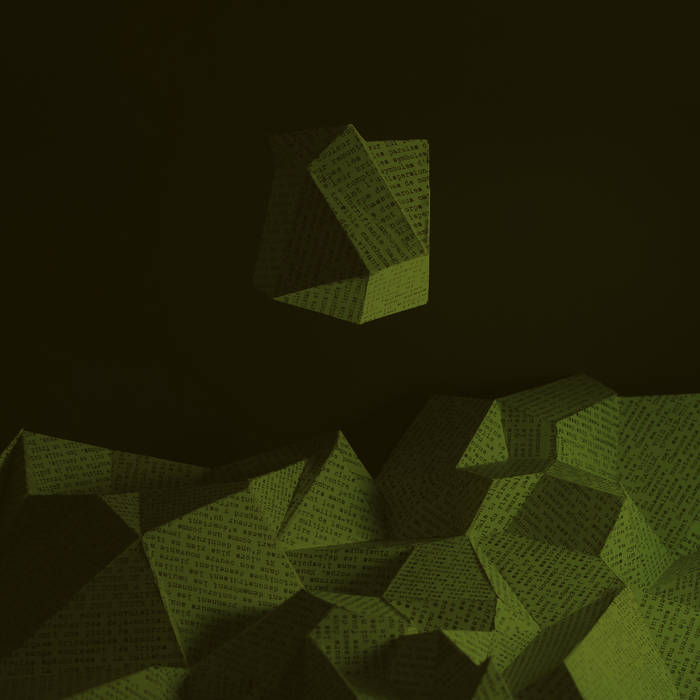 3. Bleed – "Silver," from Somebody's Closer (Alt-Metal/Post-Hardcore – 20 Buck Spin). Let me tell you, being old enough to witness a bona-fide revival of your own fucking youth is a scary, unwelcome experience. So, my hair is falling off and my body is rotting as I write this. But aside from the decomposition of the body and the tragic passage of time, this here is one fantastic take on 90s alt metal in that Hum/Helmet and even Sponge (!!!!!) way. Fantastic, even if it did just basically send me to listen to whole bunch of Jawbox. FFO: A lot of bands I already mentioned.
4. Maneating Orchid – "Double​-​Crosser," from Hive Mind (Prog Thrash/Death – Independent). Refreshing. That's basically the word for this Voivoid-infested, thrash-prog impact slab of wonderfulness. It's fun, it's smart, it's tighter than a balloon inflated by an over-enthused father, and I cannot fucking wait to listen to the whole thing. Wowza. FFO: Voivod, Vektor, Siderean.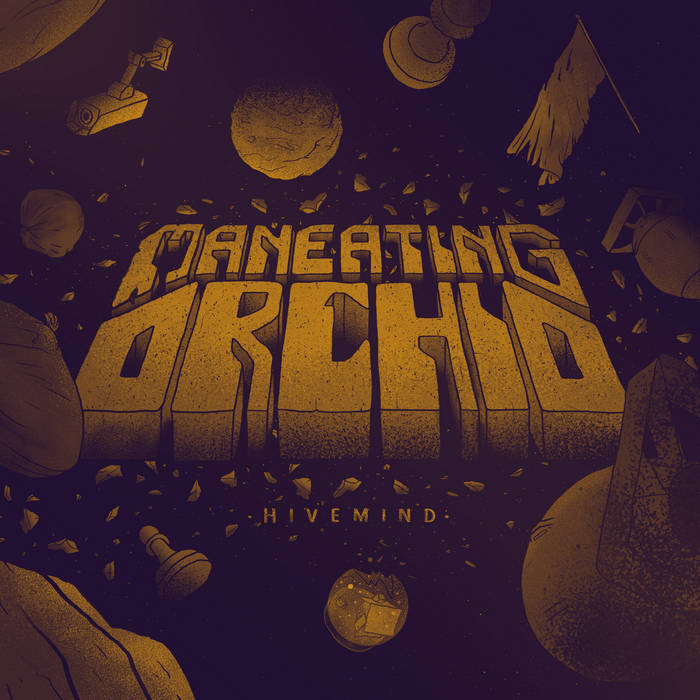 5. Licho – "Jeszcze raz w las," from Ciuciubabka (Psychedelic/Experimental Black Metal – Pagan Records). Yet another stellar slab of musical brilliance from one of the best labels out there. This actually came out (the single, I mean) a few weeks back but life has been complicated and so excuse the tardiness. What is this? Well, it's meandering, psychedelic, menacing Polish fantasticness (not a word). Put it this way: Horseback and Circle but with a knife to your throat. Also: Best cover art thus far this year. FFO: Oranssi Pazuzu, Circle, Neptunian Maximalism.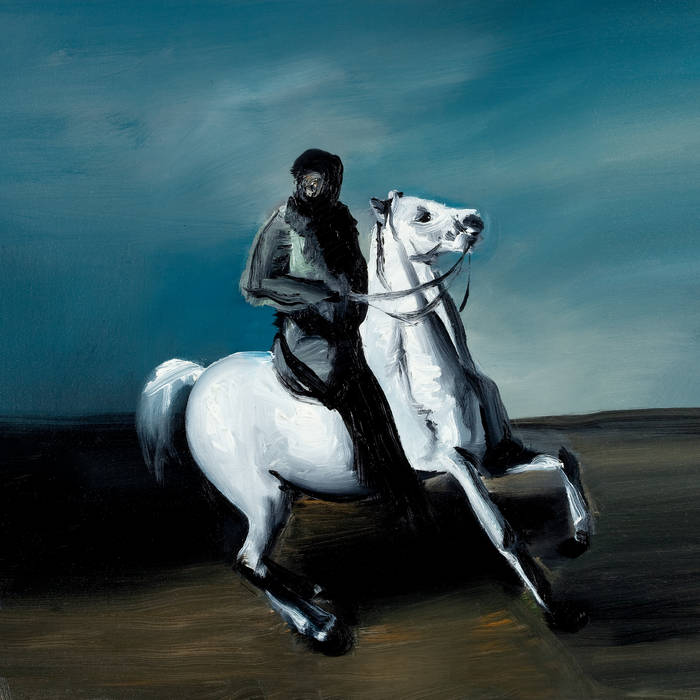 6. пуща – "ça brûle," from War is Hell (Atmospheric/Post Black Metal – Independent). War is a bit of a honey trap. It is, as the title of this two-track EP states, hell. But there's something riveting and compelling about that hell, which, in turn, could only serve to further romanticize and perpetuate it. So, I need to be aware of that trap as I gaze (I gaze, yes) at this simple black square, listen to the beautiful music, and see "Lviv" in the location. It's all just too powerful to resist, too compelling. But the truth of the matter is that music is, beyond romanticizing and aggrandizing, a means of staying alive. These two tracks are a means of staying alive. Not in the "big" way, but in reality. Beautiful. FFO: Deafheaven, Fell, Svrm.
7. Vital Spirit – "Dawn of Liberty," from Still as the Night, Cold as the Wind (Atmospheric Black Metal – Hidden Tribe). Initially I had the new Hexis track here, but, being real here, I'm not sure I care about Hexis as much. But Vital Spirit came and and saved my day, with the Canadian atmospheric black metal duo announcing their full length duo and releasing this incredible track. Their 2020 EP was a revelation, entering "Americana-tinged" black metal market and kicking down the fucking door. Beautiful songwriting, wonderful atmosphere, and that oh-so-Canadian-black-metal trait of keeping the raw without losing the emotion. Beautiful. Can't wait. FFO: Silver Knife, Wayfarer, Panopticon. 
8. Duress – "The First Beast" (Hardcore/Brutal Death Metal – Independent). Listening to this track made me dumb. I am now on my millionth listen and kan kno lungar rite gud. FFO: Doorbell!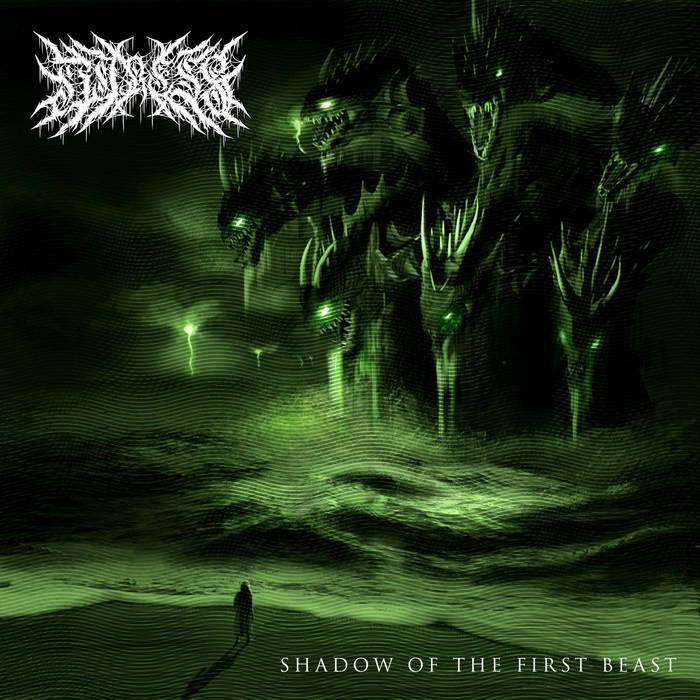 9. Lethargie – ״Mammoths Tooth," from Failed Escape Strategies (Experimental Black Metal – Void Wanderer Productions). Does this post feel weird to anyone? It might, maybe because I feel weird and everything is so fucking weird, and anxious, and scary. This track here is basically how I've been feeling: broken down, confused, strange. I've never heard of this French band/project, but I have now and I have a feeling this has the potential of being a very important album for me (once I've heard the whole thing, naturally). FFO: Weird.
FIVE MORE THINGS YOU NEED TO KNOW
ONE: Haunter, the dissonant wonder of music and dark delights, are releasing a new album via Profound Lore and the trailer is incredible. AOTY candidate, calling it right now.
TWO: House of Mythology released a huge charity compilation featuring unreleased/redone music from Ulver, Current 93, Zu and others. All proceeds go to the International Committee of the Red Cross.
THREE: Dola released a new instrumental track, proceeds benefit humanitarian causes in Ukraine.
FOUR: I need a new house.
FIVE: Brilliant Chilean thrash/death band Suppression are coming with a new album via Dark Descent, see trailer here. Wrote about them in the past here and here.
ONE LAST THING, PROMISE: Good thrash! It exists!
ONE LAST THING, I SWEAR I SWAER: Day-one Blood Spore fan here, and I have the receipts and the faded t shirt to prove it. They just released some new shit on tape only (no streaming), which means I love them even more now. Get it at Blood Harvest.