NINE SONGS I LIKED THIS WEEK IN LIST FORM MAR 26 – APR 2 – PLAGUE EDITION #99 – WWIII EDITION #6
Hey yo, sorry for not putting a column out last week. It was my birthday and my self-image wasn't ready for the impact of being "that guy who takes away from his birthday weekend to write about weird-ass music while his family looks on amazed." But I'm back baby, and I ain't never going away (except sometimes). Take care, friends. Oh, and shout out to Devin for joining the Patreon and making my fucking month. Love to all.
As always, check out our various interview projects and other cool shit. And if you'd like to keep abreast of the latest, most pressing developments follow us wherever we may roam (Twitter, Facebook, Instagram, Spotify and now also a tape-per-day series on TIK TOK!), and listen to our shitty podcast (YouTube, Spotify, Apple), and to check out our amazing compilation albums. You can support our unholy work here (Patreon), if you feel like it. Early access to our bigger projects, weekly exclusive recommendations and playlists, and that wonderful feeling that you're encouraging a life-consuming habit.
1. Grand Celestial Nightmare – "To Roam The Dark Eternally," from Excluded From Light And The Pleroma (Symphonic Black Metal – New Era and Nuclear War Now! Records). The whole "I can't believe Maurice de Jong continues to be a human assembly line of brilliant music" thing has got to go. Not because he has begun to stink the place up with bad music, and also not because it the fact that he continues to do so has ceased to amaze and frustrate. The music is still incredible, and the fact that he continues to be a genius is still shocking. But the whole "I can't believe Maurice de Jong continues to be a human assembly line of brilliant music" has got to go because it takes away from how unreal his music truly is. Grand Celestial Nightmare's previous album (all the way back in 2021) made me lose my shit, and this new one is causing similar feces-based disturbances. It is simply put the best symphonic black metal anyone has any business outside of 1998. Another unreal achievement. FFO: Dimmu Borgir, Emperor, Old Man's Child).
2. Dark Circles – "End of Consciousness," from Frantic Death (Hardcore/Black Metal – Independent). A burst of filthy, crusty, d-beat-y black metal that also kind of feels like the kind of atmosphere and filth you would get from the better sides of the post-metal equation from, say, around 2002. I got to this black gem thanks to a recommendation from Mike of the great (GREAT) NineHertz podcast. Follow them. And since he recommended it it has been plagued me like… ah… yeah. Like the plague. Get on it, one of the best releases so far this year. FFO: Morrow, Ett Dödens Maskineri, The Secret.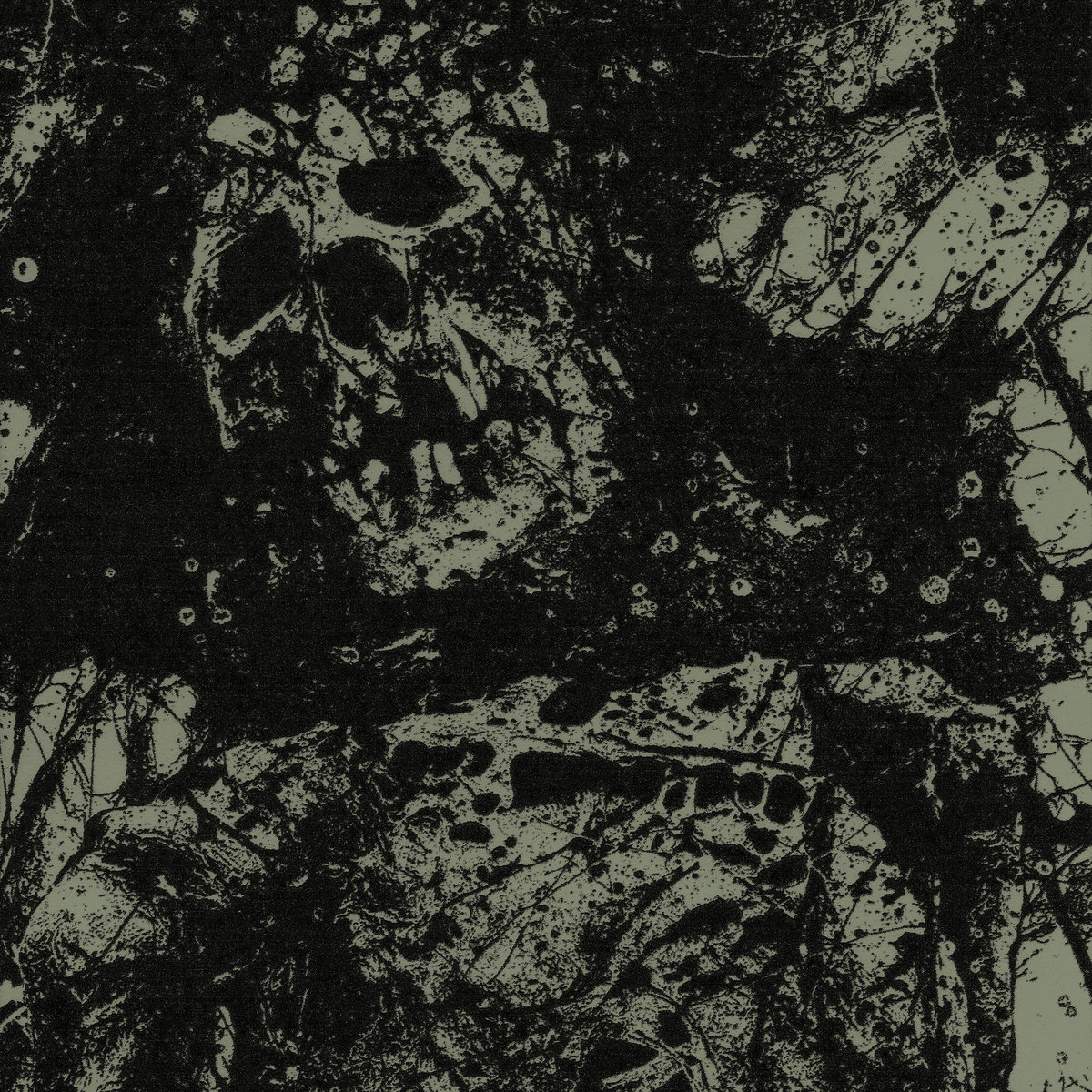 3. Rotten Tomb – "Forgotten Graveyard," from Visions of Dismal Fate (Death Metal – Crypt of Eternity Productions). The South American continent continues to prove it's better at everything, ho hum. One of the best just STRAIGHT UP DEATH METAL albums I've heard all year, and it's from this fantastic Chilean group of (I assume) hairy maniacs. All the riffs, all the dynamic song structures, all the FILTHY sound, and just a death-enhancing slab of doom-tinged nastiness. FFO: Void Rot, Kever, Phrenelith.
4. Pendejo SS – "Santuario (The Vengence of the Worms)," from The End of the Beginning (Grindcore – Independent). I haven't really going to shows recently, probably the result of a combination of factors: COVID, laziness, and bad timing. But the one show I did go to a while back proved to be a meeting of the fates. It was my fate to see Pendejo SS and remember what it feels like to be completely decimated by a band when you never saw it coming. A waterfall of musical lava, of pure energy, and incredible songs. As of right now, this is the hardcore album to beat. FFO: Internal Rot, Deterioration, Meth Leppard.
5. Ebony Pendant – "Perished Spirits Dissolving Into Moonlight," from Plenilunar Requiems (Split w/ Lamp of Murmuur) (Black Metal – Death Prayer Records). Being a devout follower of all things "Lamp" this was an automatic release to check out this week. And the Lamp of Murmuur side is as great as one has come to expect from one of the best black metal bands around. But I have never really been able to connect with Ebony Pendant, and thought this festive occasion might be a good chance to give them a whirl. And boy was I happy I did. Classic-music-inspired raw black metal from the mouths of a baroque gate to hell, a waiting room with plush interiors, gilt mirrors, and a dude in a shabby black cape emitting ashes whenever he breathes.  So, yeah. It's safe to say I'm firmly on the Ebony pendant train now. FFO: Lamp of Murmuur, Revenant Marquis, Thy Dying Light.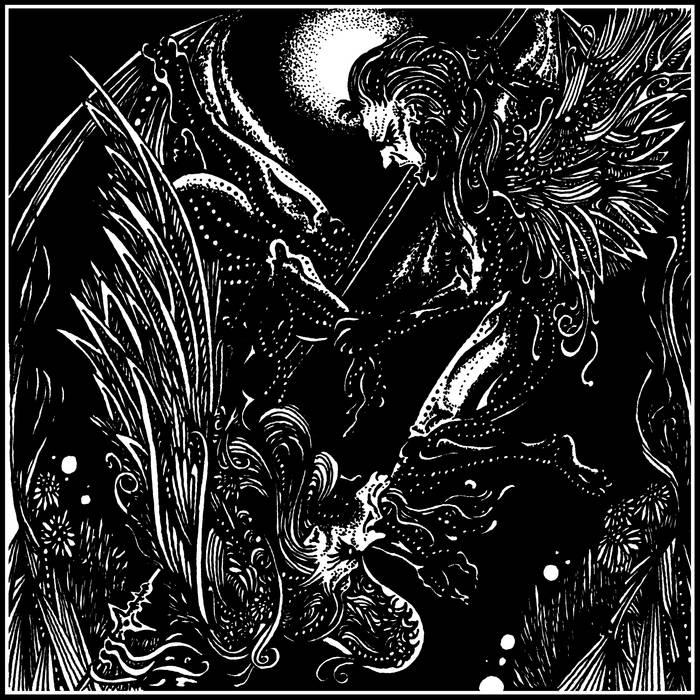 6. Heaving Earth – "Violent Gospels (Ordination of the Holy Trinity)," from Darkness of God (Dissonant Death Metal – Lavadome Productions). Did I see this coming? Nope. What is it? Well, let me tell you ladies and gentle-people: It's basically Immolation filtered through a fine mesh made of Ulcerate riffs. Does that make you happy? Well, it should. Do you know why? Because it's basically Immolation filtered through a fine mesh made of Ulcerate riffs. FFO: Immolation filtered through a fine mesh made of Ulcerate riffs.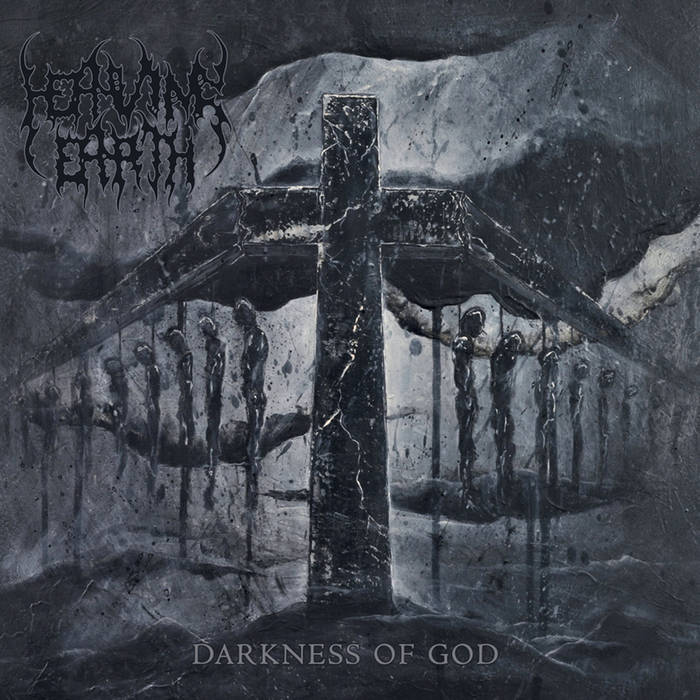 7. Tzompantli – "Tlatzintilli," from Tlazcaltiliztli (Death/Doom Metal – 20 Buck Spin). 20 Buck Spin continue their headlong march of perfect death-doom, this time with this first track from what looks to be a beast of a debut from American project Tzompantli. Suffocating, massive, perfectly recorded, and made up by equal parts sombre death metal, celestial melancholy melodies, and some good ole "fuck you" punk attitude, this is basically everything you need in life if everything you need in life is to feel terrible. FFO: Worm, Dream Unending, The Sombre.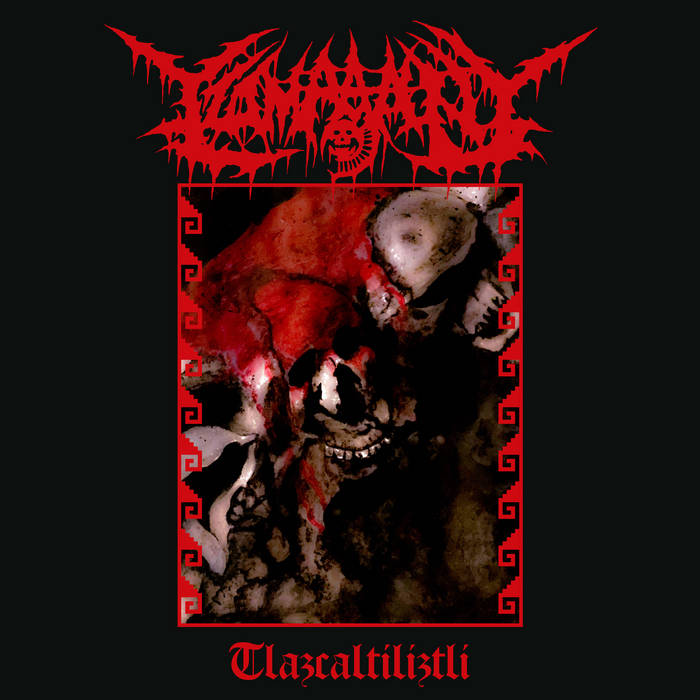 8. Soul Glo – "John J (feat. Kathryn Edwards and Zula Wildheart)," from Diaspora Problems (Hardcore/Noise – Secret Voice). This album detonated into the stratosphere like very few albums have thus far this year (maybe none?). The second it dropped everyone was all over it, except me, naturally, because I'm old and decrepit. It wasn't surprising, really, given how unreal Soul Glo's run has been in recent years, so I was less in that "What is everyone on about" mode and more in "Oh shit, I cannot fucking wait." And let me tell you folks: You cannot fucking wait. Hardcore by the future, for the future. FFO: Regional Justice Center, Portrayal of Guilt, Spy.
9. Absent In Body – "Sarin," from Plague God (Industrial Post-Metal – Relapse Records). There comes a time in the life of a dude who writes poorly about underground music where that dudes goes: "Really? They need me to hear about a new record from a project that includes some of the biggest names in the scene? Really? Nah." And then that dude avoids said album because, well, no one needs him to be the person to write about. And then that dude goes: "But wait, why am I not listening to this album? It has a shit-ton of great people in it!?" At which point the dude listens to it, is pummeled by it, allows it to infuse its dark energy into his weakening cells, and goes: "Fuck it, I don't care. I have to write about this." FFO: Life in 2022.
FIVE MORE THINGS YOU NEED TO KNOW
ONE: Want instrumental, jazzy, thought-provoking proggy metal with weirdly dissonant flourishes? Yeah, you do. Mamzool.
TWO: Sacred Bones are celebrating 15 years of blessed existence with a fantastic compilation of label artists doing some super depressing and inspiring covers.
THREE: Vimur released one of the best black metal albums to release this year, and you can count my money on that (not sure that's an actual saying). DO NOT MISS OUT.
FOUR: Forgot that one the reasons I write this thing every week is that I need to. Might be good to keep that in mind next time I take a break.
FIVE: Good thrash that feels like old punk? Yes. Astro Choleras is what you need.
ONE LAST THING, PROMISE: Gabriele Gramaglia is a cool dude who does cool shit (Cosmic Putrefaction, Vertebra Atlantis, et al), and also composed this beautiful classical piece for his academic work.
ONE LAST THING, PROMISE PROMISE PROMISE: Never miss Black Market, but extra don't miss this month's Black Market with a special interview with Brendan Sloan (Convulsing).