NINE SONGS I LIKED THIS WEEK IN LIST FORM MAY 1 – MAY 7 – PLAGUE EDITION #104 – WWIII EDITION #11
MUSIC BELOW THANKS FOR READING.
As always, check out our various interview projects and other cool shit. And if you'd like to keep abreast of the latest, most pressing developments follow us wherever we may roam (Twitter, Facebook, Instagram, Spotify and now also a tape-per-day series on TIK TOK!), and listen to our shitty podcast (YouTube, Spotify, Apple), and to check out our amazing compilation albums. You can support our unholy work here (Patreon), if you feel like it. Early access to our bigger projects, weekly exclusive recommendations and playlists, and that wonderful feeling that you're encouraging a life-consuming habit.
1. Wake – "Swallow the Light," from Thought Form Descent (Hardcore/Post-Metal – Metal Blade Records). Wake is simply one the best bands in the world in the past few years. And the reason for that isn't only that they make amazing music that just happens to be incredibly recorded (shout out Dave Otero, the living legend). The main reason is that that they're always moving around, always shifting, always changing. Over the past few releases that change has manifested in getting more space between strokes, in introducing atmosphere, and in edging toward the sonic exploration of bands like Cult of Luna or ISIS. This new track from an upcoming album is pushing even more in that direction, all without losing that grind/hardcore heart that can just demolish a small (Canadian) town in two seconds. Get ready. FFO: Cloud Rat, Immortal Bird, Cult of Luna.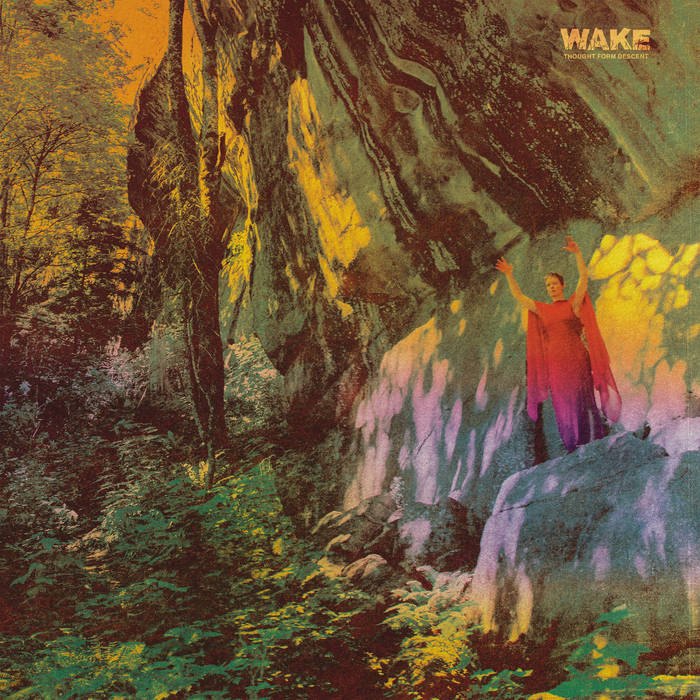 2. Black Death Cult – "River of Death," from Diaspora (Black/Death Doom – Profound Lore Records). Every year seems to be one of the best years in Profound Lore's storied history but this year of our devil 2022 seems to be actually it – a banner year even within the impossibly consistent PL catalogue. But among the "big" name releases and all the "deserved" buzz there's a chance that some people might miss out on this album, and that would be a shame indeed. Unique, spaced-out, black/death metal that has a mean doom edge to it. Dark, mystical, weird and abstract and just a monster of a release. Fantastic. FFO: Cauldron Black Ram, Sacriphyx, Prosanctus Inferi.
3. Haunter – "Chained at the Helm of the Eschaton," from Discarnate Ails (Black/Death – Profound Lore Records). Well, speaking of one of those talked-about PL releases, this an easy must-listen from a year marked by I, Voidhanger Bands migrating elsewhere (Cosmic Putrefaction, Haunter). But, a tad more seriously, Haunter is basically the torch bearer for the new wave of deathy American black metal bands that dipped a few times in the DsO stream before putting their own, spacious, perhaps even Cobalt-y spin on it. Beefy, large, thoughtful, beautiful, and cruel. What else could anyone possible need? FFO: Deathspell Omega, Inter Arma, Blood Incantation.
4. Valac – "Dead Savior Complex," from Howls of Infinite Horror (Black Metal – Banner of Blood and Black Gangrene Productions). Well, here's the best raw black metal album to have come out so far this year. So, there's that. Which also happens to be the one album I've listened to the most this week. A tour de force of blunted rage, melancholic instrumentation, pent-up rage, and shitty production value (in the best possible way). It's been a long time since I was this high on an album of this style. Masterful. FFO: Ebony Pendant, Thy Dying Light, Revenant Marquis.
5. Imperfectionist – "Eclipse," from Acacia (Black Metal – Independent). Speaking of an album that floored me this week, and also of an album in that lo-fi black metal world, this new release from Australian duo Imperfectionist (what a name!) is seriously fucking with my head. At times hateful and cold, at others magnificent and huge, and at any given moment inventive, creative, and bursting with fucked-up feelings. Like a rusty spear going through your heart and the music is great. Oh, and wait for the second half of the track. Trust me. FFO: Esoctrilihum, Fen, (old) Panopticon.
6. Anatomy of Habit – "Your Pure Breath," from Even if It Takes a Lifetime (Alt Metal/Prog Metal – Independent). I think I may have (enthusiastically) mentioned the fact that the experimental/alt metal band Anatomy of Habit were releasing a new album, but then I somehow lost step and missed it actually coming out. And then I remembered, and then I put it on, and then I was entirely and utterly blown away. I was always very much into AoH's unique take on that space between metal and alt/noise rock, especially their brilliant debut. But this seems to me the best they've even been – doomy, bold, and strikingly beautiful. This late-2021 album might just have to creep into my 2022 list. Fantastic lyrics, too. FFO: Hum, Kayo Dot, Ghostbound.
7. Tómarúm – "In This Empty Space," from Ash in Realms of Stone Icons (Prog Black Metal – Prosthetic Records). You know what's a big shift from Anatomy of Habit's brooding, poetic rock/metal? The intense, insane riff-a-thon that is the debut full length from Atlanta's Tómarúm. And the funny thing is that the first band that came to mind as soon as that death-laced, proggy, fretless bass wall of riffy black metal came into my skull was another Atlanta band: Vimur (who released an unbelievable album recently). Non-stop music, all the time. Thing is, it's so well done, and so beautifully thought out that I bet you could slow it down 100000% and it would still be as beautiful and gripping. A masterclass in progressive metal. FFO: Vimur, Vile Rites, In Aphelion.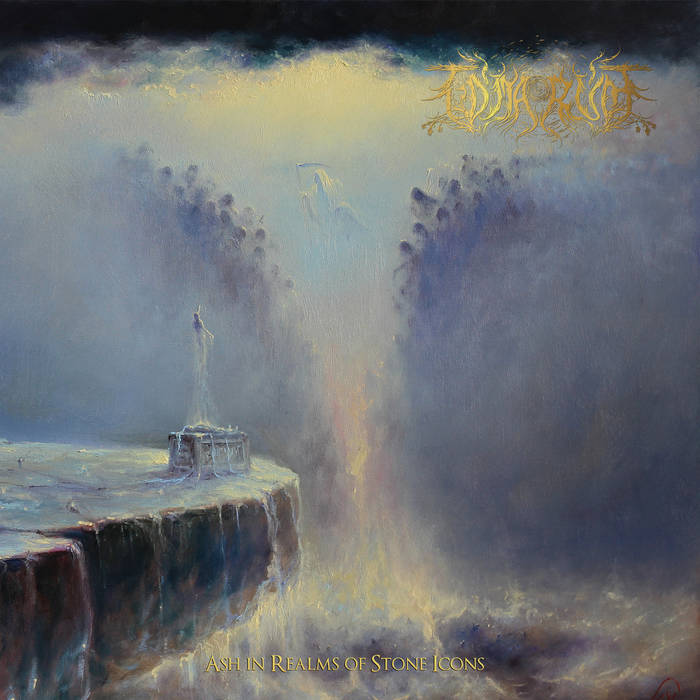 8. Suffering Hour – "Temporal Lapse," from Time's Withering Shadow (Avant-garde Black Metal – Invictus Productions). It's a very unsecretive secret that Suffering Hour is one of my favorite bands on earth right now, and has been for quite some time. And they continue their quest to achieve the ultimate mix of bendy, weird-ass black metal with a smoking cauldron of evil black vibes. Their brilliant The Cyclic Reckoning (my #2 album of 2021) was basically them taking that mountaintop, and this fantastic new split with the equally fantastic Malthusian is basically a victory lap. Which means that the next album will be in outer space. Or something. Essential listening, as is the case with everything they release. FFO: Negative Plane, Ved Buens Ende, Virus.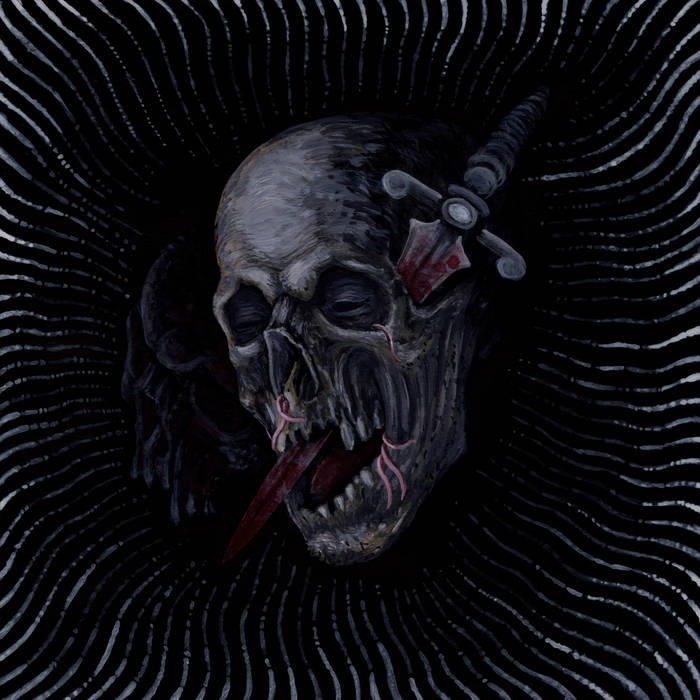 9. Nephilim's Noose – "Ancient Tactics // Charred Bones," from Hypethral Ossuary (Split w/ Immortal Force) (Death Doom – Independent). Nephilim's Noose was/is one of the newer projects I was excited about awhile back. I even bought two kinds of physical media for their stunning 2019 album. But nothing much as been happening since, and so I went on with my life. Now they're back with a decidedly more OSDM sound. And while I miss those new-wave-y interludes on their debut (had a distinct dISEMBOWELMENT vibe) this is very well done filthy death-doom with some tasteful leads. Can't really ask for more. FFO: Burial, Vastum, Winter.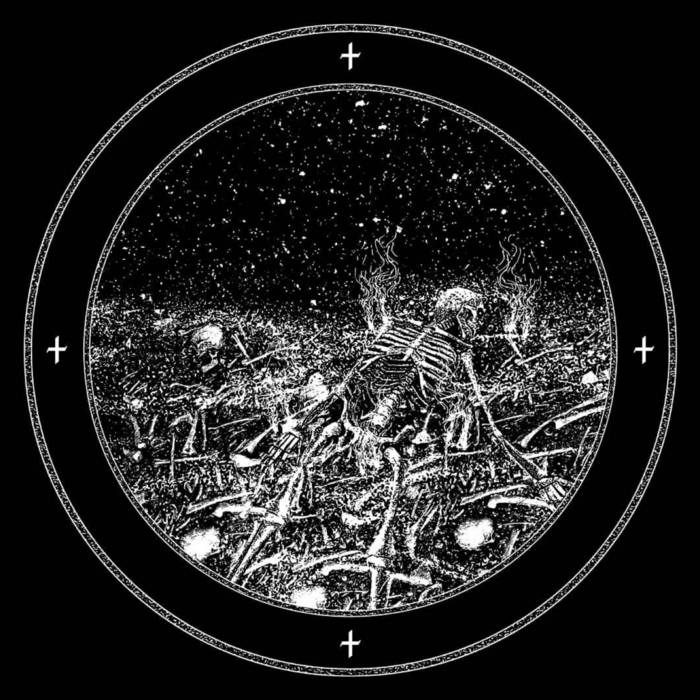 FIVE MORE THINGS YOU NEED TO KNOW
ONE: Fugazi have reissued their demo. Get it here (probably sold out).
TWO: Kings of the droning black metal (or the blackened drone) Locrian have remastered their brilliant Endless Plains / Flat Horizon. For your earholes.
THREE: Wanna groove with your homies with a fantastic death-rock/goth album. Check out Baron Fantôme. Now.
FOUR: All I want to do is sleep. And here I am, not sleeping.
FIVE: New GGGOLDDD album is pretty great.
ONE LAST THING, PROMISE: Aidan Baker (Nadja) can't stop releasing brilliant music. All. The. Time. Here are a couple of new and fantastic releases: For ye lovers of droning ambient and jazzy, experimental noise rock.