NINE SONGS I LIKED THIS WEEK IN LIST FORM MAY 8 – MAY 14 – PLAGUE EDITION #105 – WWIII EDITION #12
Hi all. GOOD! Music. Also – New Kendrick Lamar is awesome. It should be said. OK. Now, music. Oh, and check out the new album we premiered this week from incredible French sludge band PEINE KAPITAL. Yeah. Do that. NOW:
As always, check out our various interview projects and other cool shit. And if you'd like to keep abreast of the latest, most pressing developments follow us wherever we may roam (Twitter, Facebook, Instagram, Spotify and now also a tape-per-day series on TIK TOK!), and listen to our shitty podcast (YouTube, Spotify, Apple), and to check out our amazing compilation albums. You can support our unholy work here (Patreon), if you feel like it. Early access to our bigger projects, weekly exclusive recommendations and playlists, and that wonderful feeling that you're encouraging a life-consuming habit.
1. Fosk – "Apokatastasis II," from Apokatastasis (Black Metal – Independent). I don't know to what extent it would be appropriate to call a diabolical black metal album "charming," but this debut from Dominican project Fosk feels, ah, charming. Yes, you will be hearing those Mgla vibes, with that mid-paced existential angst all over the place, but there's a whole other added grand aspect to this, almost symphonic in scope, which sets this album apart from the various clones lurking about. Which is another way of saying that this sounds and feels very very good. FFO: You know who.
2. Whoresnation – "Pajarito," from Dearth (Grindcore – Carbonized Records). Massive, filthy, disgusting, riffy, grindcore. That also just happens to be my favorite album of that general area to have come out this year. And at the risk of repeating myself ad nauseam every time I write about grindcore: the real secret sauce, that thing that separates elite grindcore from the rest, is the ability to write miniature, fully formed songs. And this is basically a whole album of just that. Stunning. FFO: Misamatic Necrosis, Pig Destroyer, Internal Rot.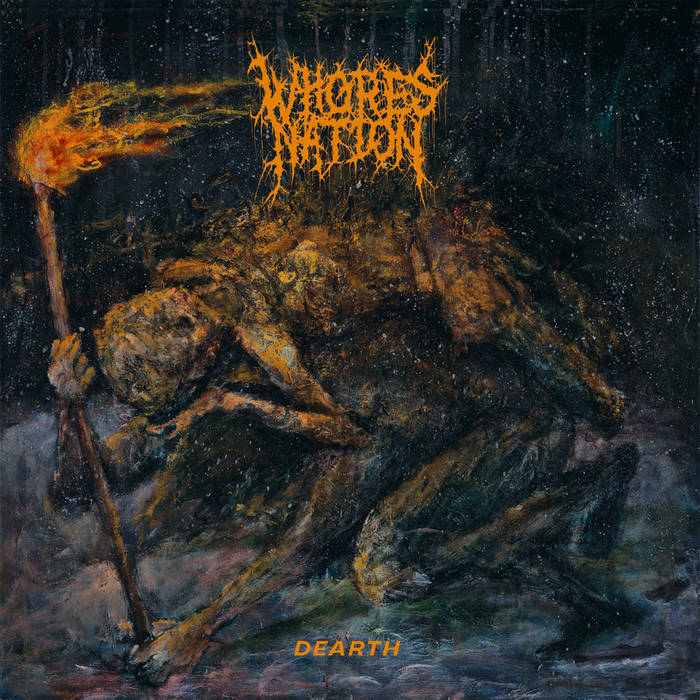 3. Ataraxy – "Decline," from The Last Mirror (Death Metal – Dark Descent Records / Me Saco un Ojo Records). One of the downsides of getting promo emails is that feeling of always being physically assaulted by your own computer. The upsides, however, is that you get time to spend with albums, and if they're good albums then a time very well spent. And while I don't usually jump the gun on these – which is also why I only write about albums that have available tracks – I have to say that I've probably spent the most time in the past two weeks with the new Ataraxy and that it's an unreal collection of dynamic, world-toppling death metal. Perfection. FFO: Inanna, Vastum, Corpsessed.
4. Apes – "No Will To Live," from Lullabies For Eternal Sleep (Metallic Hardcore/Grindcore/Post Metal – Translation Loss Records). Jesus fucking christ. I'm not sure I've ever heard of these Canadian madmen but they make my body feel good inside. It's big, it's… You know what? Just press play on the track here. I'll wait. Do you hear that? Do you feel how that makes your body feel? That's basically it. Transcendetal, violent, wrath. YES. FFO: Wake, Cloud Rat, Coverge.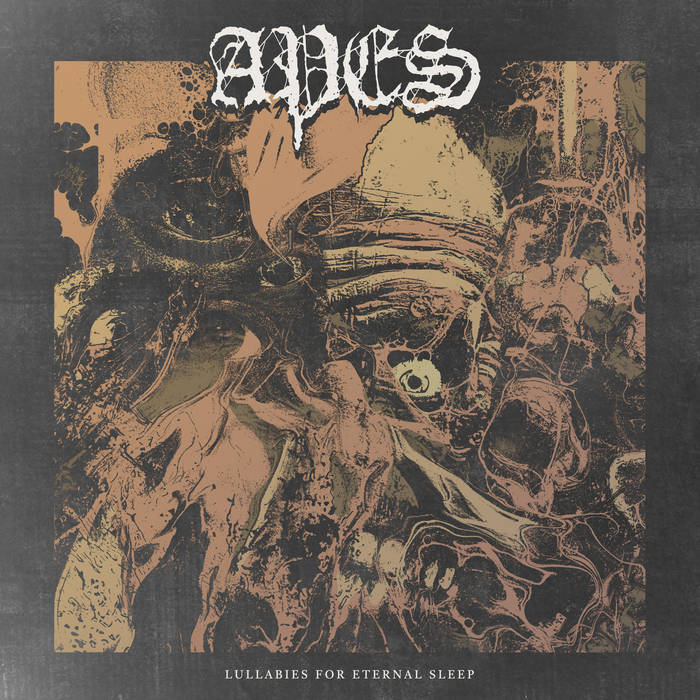 5. Nubivagant – "Clothed With The Sun," from The Wheel and The Universe (Black Metal – Amor Fati Productions). This one-man project manned by the might arms and throat of drumming god Thorns/Omega released one of my favorite, most memorable black metal albums of 2020 (list here!), and of which I have written in this very weekly whatever-it-is. Though, I must say, calling it "black metal" feels kind of weird, perhaps mainly because of the unique, clear vocal style that is such a hallmark of Nubivagant's music. But, categorization aside, the new album, coming this summer, is basically building on that beautiful platform to project more stunning soundscapes and pretty words in the cosmos. Beautiful. FFO: Urfaust, Wolvennest, DOLCH
6. Eradicate – "Pseuodic Liberty of the Mind," from Demise Towards The Dasein (Death Metal – Independent). My periodic rummaging through the Bandcamp wasteland came up with this simply phenomenal debut release from the equally phenomenal new Turkish death metal act Eradicate. It's tight as shit, loose as fuck, nasty as…. I don't know what it's as nasty as, just that it's a fantastic example of riffy, smart old-school death metal from a scene that is proving to be basically a global leader in just that. Great shit. FFO: Dead Congregation, Tomb Mold, Hyperdontia.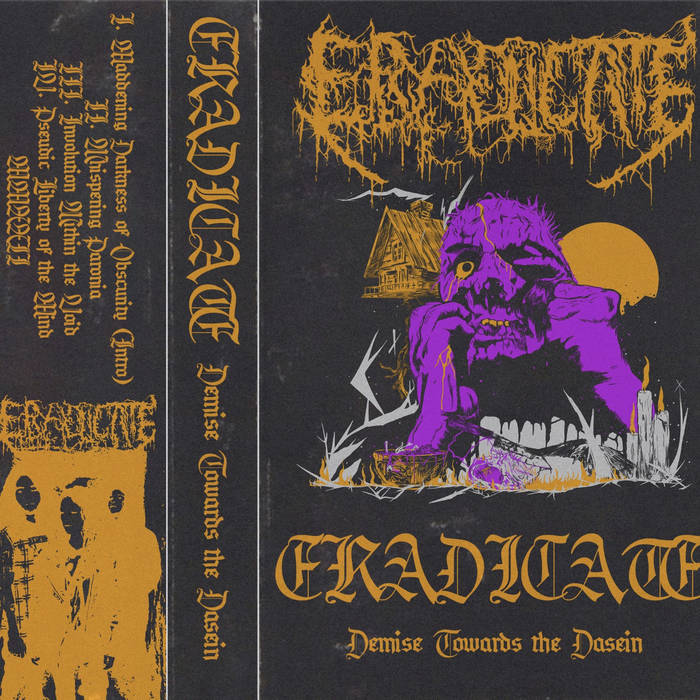 7. Come to Grief – "Life's Curse," from When the World Dies (Sludge/Doom – Translation Loss Records). The most recent EP from this newer incarnation of the sludge legends Grief was OK. I liked it. This first real full-length, however, I like a lot more. The songs are big, the production is huge but not enough as that is overshadws the nastiness of it all. And the nastiness, well. It's nasty. Earth-shattering, soul-consuming sludge done just fucking right. Awesome. FFO: Grief, Graves at Sea, Thou.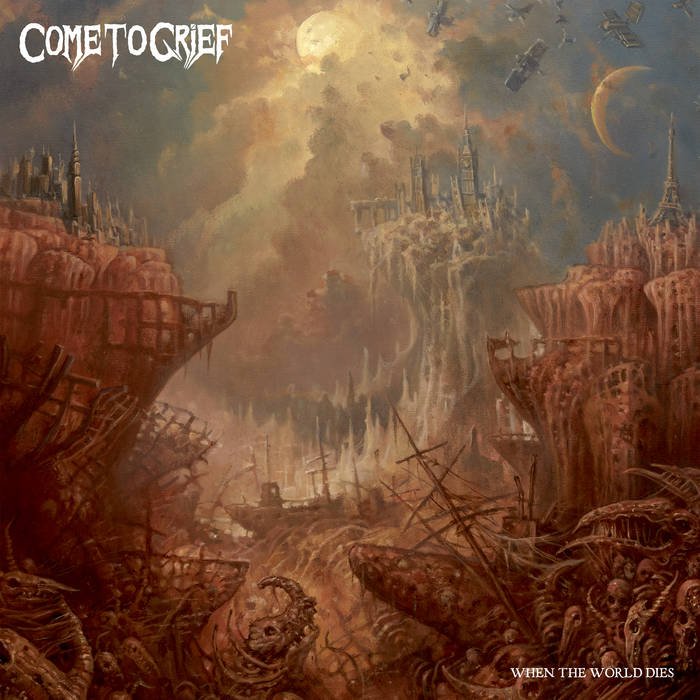 8. Merihem – "Crimson Communion," from Incendiary Darkness (Avant-Garde Black Metal – I, Voidhanger Records). I, Voidhanger just pulled a I, Voidhanger and dropped a bunch of ridiculously good album releases, including what just might be my favorite Esocrtilihum since The Telluric Ashes of the Ö Vrth Immemorial Gods. So what am I writing about this new project, featuring members of Suffering Hour, Oculus and others? Because it's that fucking good, that's why. Spaced-out, bendy, weirdo black metal done especially for me and my brain. Just fantastic, and a welcomed addition to the cerebral-black-metal party. FFO: Suffering Hour, Ved Buens Ende, Bergraven.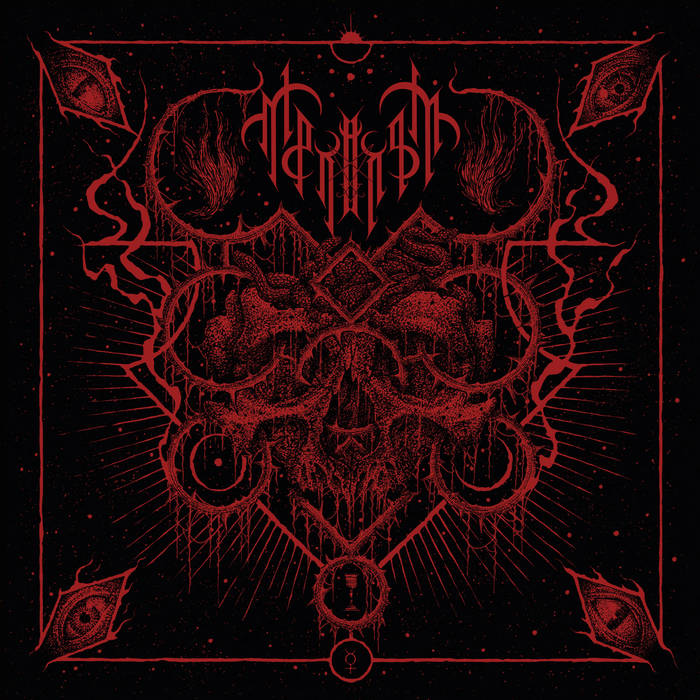 9. Adharcáil – "The East Fills It," from Adharcáil (Death Doom – Independent). One of the best metal throats of all time, AKA Will Smith (Afterbirth, formerly of Artificial Brain) takes his talents to join with the maniacal team of Colin motherfuckin' Martson (Krallice, and every other band ever), and Andrew Hawkins (Baring Teeth, ex-Cleric) and what we get is one of the most pleasant surprises of the year and, yes, one of the best releases of the year. My only complaint? WAY TOO SHORT. I NEED MORE. Atmospheric, massive, weird, and terrifying. Just perfect. FFO: Perfection.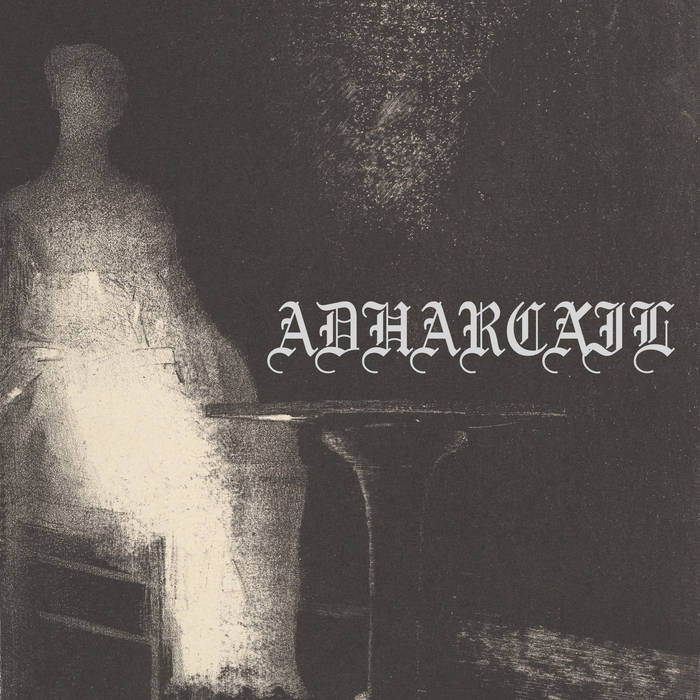 BONUS: Bríi – "Corpos Transparentes" (Experimental Black Metal/Ambient – Independent). I don't usually break the nine-song mold, except in very special occasions and you know that a new album from Brazilian wonder-project Bríi is basically the dictionary definition of that. I've been an avid fan/follower of everything Caio Lemos since he first emerged with the first Kaatayra album. I have since interviewed him once, coerced him to participate in our compilation once (actually wrote a song for it) and have loved him many times. And while Kaatayra is his space for being in black metal and feeling out, Bríi has always been Lemos' space to explore every aspect of his being. Part musical project, part spiritual journey it has consistently produced some of the best, most challenging, and special releases of recent years and this new album is no different. Much less IDM-focused and much more organic feeling (piano!) than the previous and great Bríi release, Sem Propósito, and, if I may say so, also much better. A generational talent. FFO: Life.
FIVE MORE THINGS YOU NEED TO KNOW
ONE – A fascinating new collaboration between French black metal entity Non Serviam and a the Gobscrew hip hop collective has recently emerged. If you're into that harsh hip hop sound, this is worth checking out.
TWO – Spanish death-grind project Orificio (of which I have written here) has a new album out. And it's gross.
THREE – Rance, the chaotic, beautiful black metal side project of Cepheide's Gaetan has released some music to ruin your mood and uplift your spirit.
FOUR – I think I have accepted so much stress into my life as to make me absolutely numb. But, then again, when things get done (and they have a tendency to do so) you kind of remember why you have put yourself through all of that. Producing is tough.
FIVE – Norwegian black metal project Ild released a classical collaborative version of their track "Offervals" and it sounds incredible.
ONE LAST THING, PROMISE: I have been spending more time than any human should with the new Luminous Vault record and let me tell you folks: it just might be the best album I've heard this year. Just.