NINE SONGS I LIKED THIS WEEK IN LIST FORM AUG 7 – AUG 13 – PLAGUE EDITION #118 – WWIII EDITION #25
Heyo. New week, same existential dread, different music. New compilation MILIM KASHOT IV is nearing completion. You, as the adage claims, are not ready. Keep safe.
As always, check out our various interview projects and other cool shit. And if you'd like to keep abreast of the latest, most pressing developments follow us wherever we may roam (Twitter, Facebook, Instagram, Spotify and now also a tape-per-day series on TIK TOK!), and listen to our shitty podcast (YouTube, Spotify, Apple), and to check out our amazing compilation albums. You can support our unholy work here (Patreon), if you feel like it. Early access to our bigger projects, weekly exclusive recommendations and playlists, and that wonderful feeling that you're encouraging a life-consuming habit.
1. Dead Void – "Perpetually Circling the Void," from Volatile Forms (Death Doom – Me Saco Un Ojo Records). I guess I missed the demo these dudes released a few years ago, but I am not missing this now. From what appears to be the coming together of people who used to play bass for a bunch of very cool bands (HELLO METAL ARCHIVES RESEARCH), Dead Void deliver some of the best, most dynamic death doom/doom metal I've heard in a while. Driving, oppressive, at times tortured and blackened, and pretty great. Cool shit. FFO: Lord Mantis, Lycus, Pentagram.
2. Fugitive – "Hell's Half Acre," from Maniac (Thrash/Hardcore – Independent). There is the undeniable issue of pedigree, with Power Trip's guitarist Blake Ibanez a big part of why this demo/EP is so great. But beyond the mist of sentimentality that is always associated with that band (and for good reason, they were are awesome) this is just a good ole ass kicking in the best possible ways. Mid-tempo thrash a-la Seasons in the Abyss mixed with some Ceremony of Opposites tones and vibes here and there (yes, I am influenced by the presence of a Samael shirt in the band promo shot. Samael is life). Awesome. FFO: Power Trip, Enforced, Warbringer.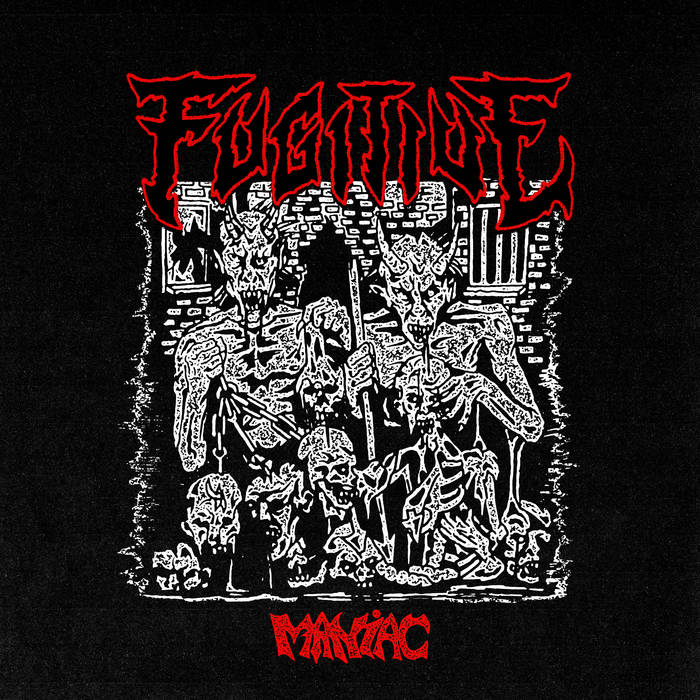 3. Liminal Shroud – "Mists Along Florencia," from All Virtues Ablaze (Atmospheric Black Metal – Willowtip Records). In a truly chaotic and hectic time in my personal life, this has been one of the few releases this week that just made sense to me. I played it all the way through, it was effortless, and was just, I don't know, there. Just off the bat that to me is the sign of a really good possibly great release, that you can just live with it. But aside from that, this is just wonderfully done, melodic, dramatic atmospheric black metal with more than a healthy dash of post-rock/screamo atmospheres. Fantastic. FFO: Hylda, Panopticon, Shaidar Logoth.
4. Cleared – "Dawn," from Of Endless Light (Ambient/Experimental – Touch). Speaking as a person whose idea of relaxing music is Internal Rot, sometimes you just need to relax from the relaxing. Now, am I saying that "Dawn" is a relaxing track? No. I am saying it relaxes me from the relaxation of grindcore, which means it actually scares the living shit out of me. I guess some people who listen to this and think of meditating. I just think that at any given moment someone can stab me in the back. But, while I await my eventual assassin, there's no better way to do it then bask in the suspenseful, droning glory of Cleared. FFO: Being murdered.
5. Faceless Burial – "A Mire of Penitence," from At the Foothills of Deliration (Death Metal – Dark Descent Records + Me Saco Un Ojo Records). OK. Time to relax again, and, ironically enough since I just mentioned Internal Rot, with motherfucking Faceless Burial (shout out Max Kohane). One of the best death metal bands out right now, and their most recent album, the brilliant Speciation, was one of the best albums of a very busy 2020. New track sounds awesome, album cover looks awesome, the whole thing reeks of putrid awesomeness. Can't wait. FFO: Atheist, Blood Incantation, VoidCeremony.
6. Dawnwalker – "R​.​I​.​P.," from House of Sand (Post-Metal/Shoegaze – Independent). We could talk about how incredible Dawnwalker's music is, and we could dwell on the fact that Ages is one of the most underrated albums of the past 15 years, and that the new track sounds great. This is all valid conversation. Instead I want to take the time to point out just how good a job this wonderful English band is doing at everything, while staying independent. The cover art is insane, the production and recording is immaculate, the physical media looks great. I assume this means they have the means (see that?) to take as much care as they do into everything that they do, but it certainly means that they care. And it shows. This is how art should be treated. FFO: Dystopian Future Movies, Marriages, Wolvennest.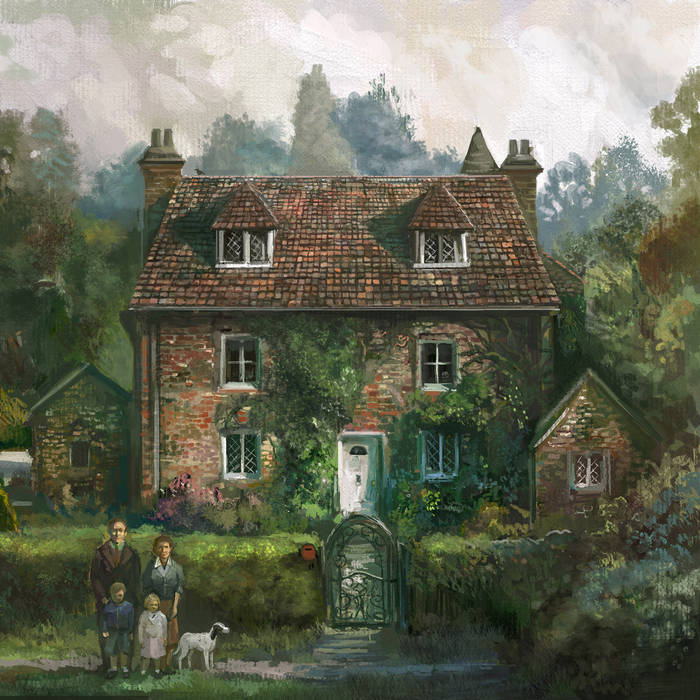 7. Adversae – "When Red Becomes Green," from Adversæ (Atmospheric Black Metal – Independent). If I bothered to fix my bike and/or lived in the kind of flat, green country such as The Netherlands and if I had the strange, probably dangerous hobby of riding my (one-speed?) bike in a thunderstorm then this would be what I would put in my Walkman. Yes. It's a tape. Dynamic, emotional, beautiful, and melancholy atmospheric black metal as (enter deity here) intended it. Beautiful. FFO: Dangerous, sad hobbies.
8. Cosmic Hearse – "Trauma," from Exalted Terror (Experimental Death Metal – Independent). "Hey, isn't that the new of Aesop Dekker's old blog?" was my first question. "What the fuck is this!?" was the second. If you threw Jesu, Apex Twin, and gurgling brutal death metal in a bathroom, waited outside until they all killed each other, then the bloody remains on the once-pristine ceramic tiles is this Cosmic Hearse release. Weird, bloody, aggressive but, somehow, deep inside, very touching and sad. FFO: Cancelled Earth, Seep, people killing each other in bathrooms.
9. Olatom Amespïrïa – "~Les hauts lieux du soleil," from ~Les hauts lieux du soleil [Demo 2] (Raw Atmospheric Black Metal – Independent). I was informed of the existence of this French one-man project by the wonderful Calvin, who is just wonderful. Didn't really vibe with that one (I believe it was the first demo), but kept it in mind, apparently. This track, however, all 18 minutes of its melancholy glory, is just something else. It's punchy, it's aggressive, and all without losing emotion or atmosphere. A very special thing, with even some echoes of 90s-early-2000s indie. Highly recommended. FFO: Paysage d'Hiver and sad raw shit.
FIVE MORE THINGS YOU NEED TO KNOW
ONE: Forlesen, one of the best new bands on earth and the makers of one ofthe best albums of 2020, Hierophant Violent, are due to release a new album via I, Voidhanger. Check out this interview I did with them a while back.
TWO: The wonderful ATEIGGÄR of the equally wonderful Helvetic Underground Committee, will be releasing a new album via Eisenwald in October. Check out their previous (and brilliant) one.
THREE: Drone/experimental composer William Fowler Collins will be releasing a new album soon, and the first track sounds incredible. Check it out.
FOUR: New compilation is drawing nearer, and with it the realization I reach from time to time that I tend to work on too many things at once, sometimes biting off more than I can chew. But I like chewing, so fuck it.
FIVE: Do you like perfect punk? Good, because there's a new Nukke track.
ONE LAST THING, PROMISE: To be addressed next week: New Pijn track sounds unreal. Wow.
BONUS ROUND: Check out Brucia Record's awesome new compilation. New and unreleased stuff along with existing tracks from truly killer artists. And you'll be supporting a great label, so win-win.