NINE SONGS I LIKED THIS WEEK IN LIST FORM AUG 14 – AUG 19 – PLAGUE EDITION #119 – WWIII EDITION #26
Hi, hello. Things fall apart, the centre cannot hold. Other than that, everything is awesome. New compilation is in its final stages of me freaking out over it, and the nice Patreon-supporting people already have a first glimpse of the artwork and soon will hold the massive collection of massive songs in their silken hands. Keep safe, please. 
As always, check out our various interview projects and other cool shit. And if you'd like to keep abreast of the latest, most pressing developments follow us wherever we may roam (Twitter, Facebook, Instagram, Spotify and now also a tape-per-day series on TIK TOK!), and listen to our shitty podcast (YouTube, Spotify, Apple), and to check out our amazing compilation albums. You can support our unholy work here (Patreon), if you feel like it. Early access to our bigger projects, weekly exclusive recommendations and playlists, and that wonderful feeling that you're encouraging a life-consuming habit.
1. ΣARΚ – "Special Status," from Ruin (Atmospheric/Post Black Metal – Independent). Just a fantastic set of songs from this Greek project. Has that slightly off, slightly dissonant atmosphere of a band like Dechoerence or even Blut aus Nord with a very nice spacey (cosmic?) feel. Like eating a bowl of black rocks and wet sand, in the best possible way. FFO: A fun time at the beach.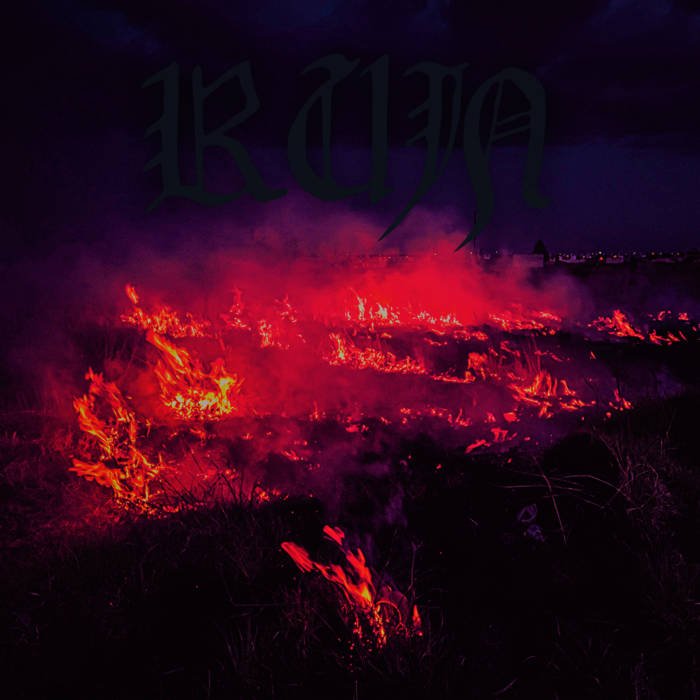 2. Kraanerg – "Currency the Only God," from Of Matter (Experimental Wild Shit – Total Dissonance Worship). I guess the best way of describing this one is if you discovered Mick Barr and Colin Martson had a side project where they let it all hang out and just go for weird broke only it isn't them and it's weirder. I have never heard of this project, and would have remained in my cursed ignorance had it not been for a post by the great Doug Moore who is always right about music. This shit is fire out of the bowels of hell. FFO: A death metal dude wandering into the rehearsal space of a symphonic orchestra while they undergo a collective seizure.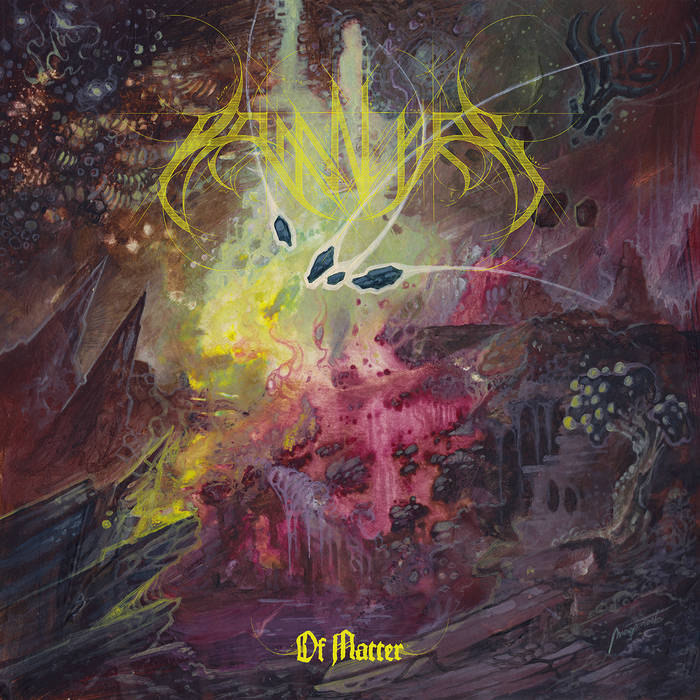 3. She Hath Horns – "The Uninvited" (Stoner/Doom Metal – Independent). Well, if the thought "Why in the world am I on TikTok ever crossed my mind (well, other than to fondle my precious tapes), then finding out about Texas doom trio She Hath Horns is the redemption I have been seeking for allowing that app to suck at my literal soul. Never in a million years would I have guessed any of this is new/debut-y. It sounds so fucking good, and the songs are so well done. I would have done with a smidge less production, but pretty special stuff and someone to check out and follow. FFO: True Widow, Emma Ruth Rundle, Abrams.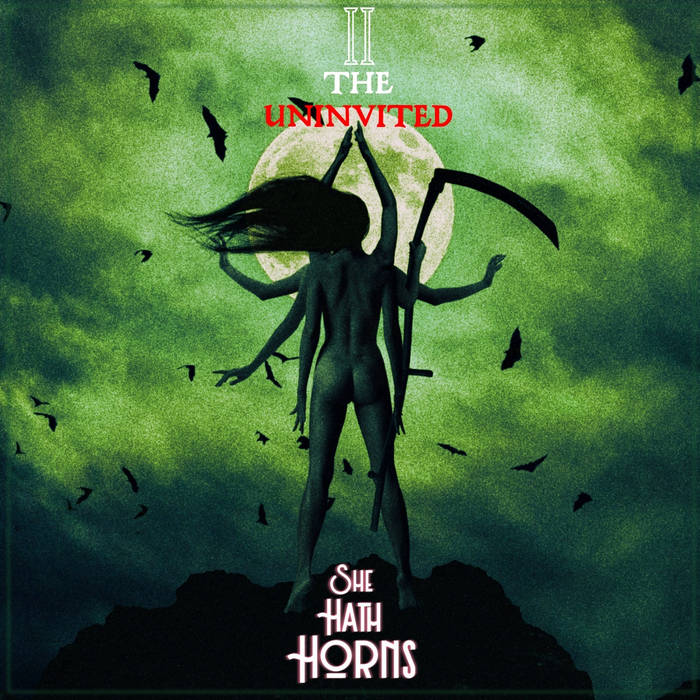 4. Autopsy – "Skin By Skin," from Morbidity Triumphant (Death Metal – Peaceville Records). A while ago I tried a new string beans recipe, basically a bunch of olive oil and garlic and lemon. It was great. And then there was some leftover sauce in the bowl, so I toasted some olive bread I had at home and dipped it into the oily sauce and the soon it entered my eating hole my entire brain lit up. The reason it lit up is because all those things are delicious, every time. You might forget about them, but they are the best things ever to stuff into your eating hole. Having said all that: Autopsy. Nuff said. FFO: Garlic, lemon, bread, olive oil (You might want to check out my two interviews with the GOD Chris Reifert here. And here). 
5. Rejoice! The Light Has Come – "The Circle is Open to All. Ascend and Rejoice!" from Untitled 2022 EP (Dissonant Black/Death – Total Dissonance Worship). A couple of years ago the debut EP from this disso weirdos came out and I about lost my shit. Now they're back, and I'm about to lose it once again. Tremendously written, dynamic Ulcerate worship with bits and pieces from DsO and an overall "having dinner while the world is set alight" vibe. So, so good. 
6. Mortality Rate – "Salt Water," from Rosemary / Salt Water (Hardcore/Crossover – Independent). Massive, kick-you-in-the-face-with-a-aluminum-leg hardcore with the best cover-art-to-content ration in the game right now. As pretty as those flowers are, that's how hard the music will kick your ass. Awesome. FFO: Incendiary, Portrayal of Guilt, End it.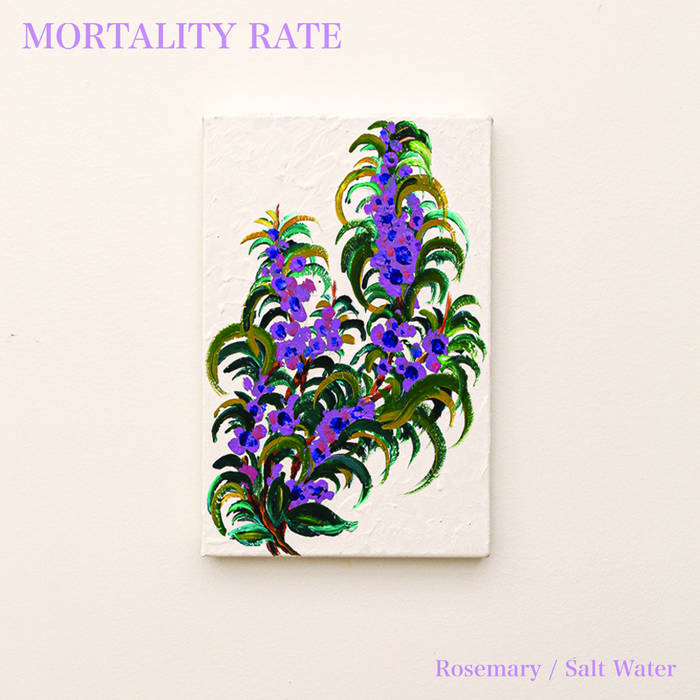 7. Trembling Void – "True Abomination," from The Burning Question (Raw Black Metal – Inferna Profundus Records). I wrote with great glee about the fantastic demo from this Canadian project late last year. That's how cool I am. Now that they have a full length coming, and that it has tracks as sickly infectious as this, you have run out of excuses. This is a must-buy if you're into that beautiful spectrum between black metal and listenability. FFO: Lamp of Murmuur, Spider God.
8. Low Oxygen – "No One Survives," from Asynchronous (Post-Metal – Independent).  I came upon this beautiful short release earlier this week and it just settled very nicely into my soul. Nothing earth shattering or weird, just a good song, done well, and interesting enough to allow the post-metal atmosphere to thrive instead of growing stale. Pretty great, if you're into this type of thing. FFO: Melancholy in the fog.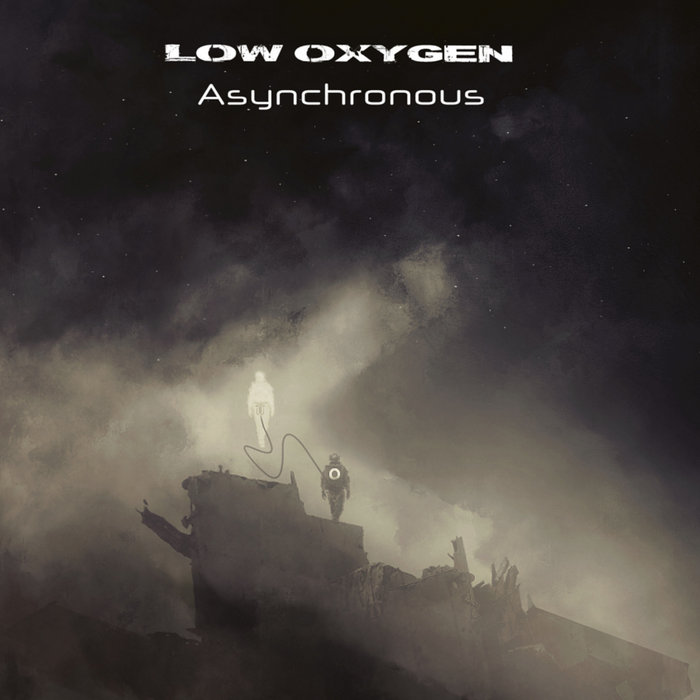 9. Tribal Gaze – "And How They Wept for Eternity," from The Nine Choirs (Death Metal – Maggot Stomp). Everything about this is just perfect. The growly gutteral vocals, the insane riffs, THAT DRUM SOUND, everything. This was by far the most convincing stank face I've had this week, and, one the power of this track alone, I may soil myself in anticipation for the entire record. Perfect, nasty, creative death metal. FFO: Tomb Mold, Fleshrot, Malignant Altar.
FIVE MORE THINGS YOU NEED TO KNOW
ONE: Haavard, the man, the legend, the aching soul, released the first track from what will undoubtedly be a gorgeous record.
TWO: New Ungfell Demo? New Givre releases? Eisenwald is up to something.
THREE: Leprophiliac released a new rehearsal demo and it's gross. 
FOUR: I'm too tired, I have carpel tunnel, and I am trying to get too much done in too short a time span. 
FIVE: Speaking of people doing too much: Nothing is Real AND Acausal Intrusion released new, sick tracks.
ONE LAST THING, PROMISE: Metal Blade reissued These Trees Could Talk shit. Get on it.