NINE SONGS I LIKED THIS WEEK IN LIST FORM AUG 21 – AUG 27
Well, it has finally come to pass that after 120 weeks I dropped the "plague edition" from the title and after 27 weeks dropped the "WWIII" as well. Felt like time. Also, if you missed it, we premiered the first single from Forlesen's brilliant new album, Black Terrain, due out via I, Voidhanger Records later this year. One of the best, most moving albums of the year. Do. Not. Sleep. And keep safe. Much love to all Patreon people, you rock. Hopefully a full setlist of the new compilation is heading your way this week.
As always, check out our various interview projects and other cool shit. And if you'd like to keep abreast of the latest, most pressing developments follow us wherever we may roam (Twitter, Facebook, Instagram, Spotify and now also a tape-per-day series on TIK TOK!), and listen to our shitty podcast (YouTube, Spotify, Apple), and to check out our amazing compilation albums. You can support our unholy work here (Patreon), if you feel like it. Early access to our bigger projects, weekly exclusive recommendations and playlists, and that wonderful feeling that you're encouraging a life-consuming habit.
1. Solipnosis – "Permanencia De Memoria Inmediata," from Poder Absoluto Individual (Progressive Blackened Thrash – Dissonant Death). I have been shouting Solipnosis' name into the nameless void of quite some time now, mostly on the strength of their unreal previous album, Clarividencia, Introspección, Retrospección, which came out late 2020. I even interviewed them! But all that is in the past, you see, as now you have another chance to redeem yourselves. This fantastic promo tape is seemingly coming ahead of a whole EP of new shit, and I could not be more excited. As should you. FFO: Funereal Presence, Predatory Light, Invocation Spells.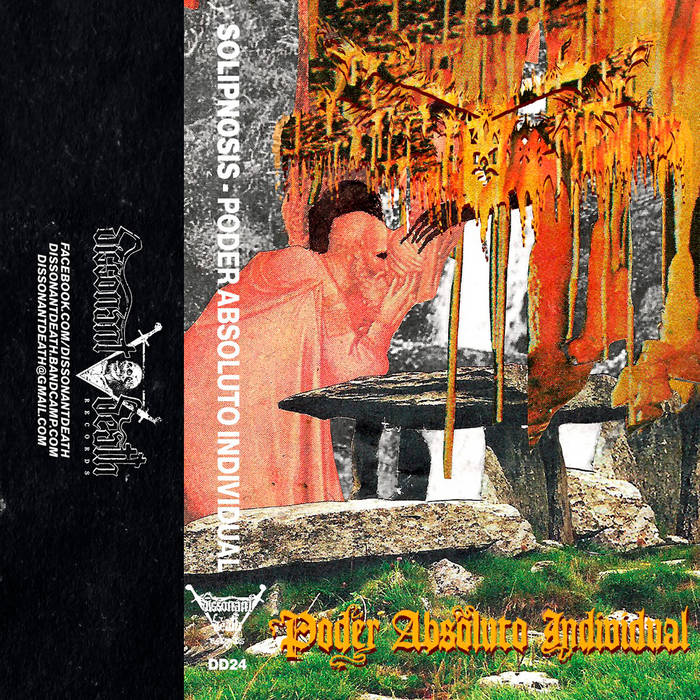 2. The Otolith – "Sing No Coda," from Folium Limina (Post-Metal/Doom – Blues Funeral Recordings). From the ashes of SubRosa, The Otolith rose a few years back with modest-yet-pretty additions to comps here and there. Now they are finally here with their first full length, and the first single sounds just absolutely gorgeous. Expansive, emotional, beautiful, atmospheric, and whole bunch of other, equally moving and appropriate descriptors. Beautiful music in a time in which the world is really in a great supply for beauty. FFO: SubRosa, Eight Bells, True Widow.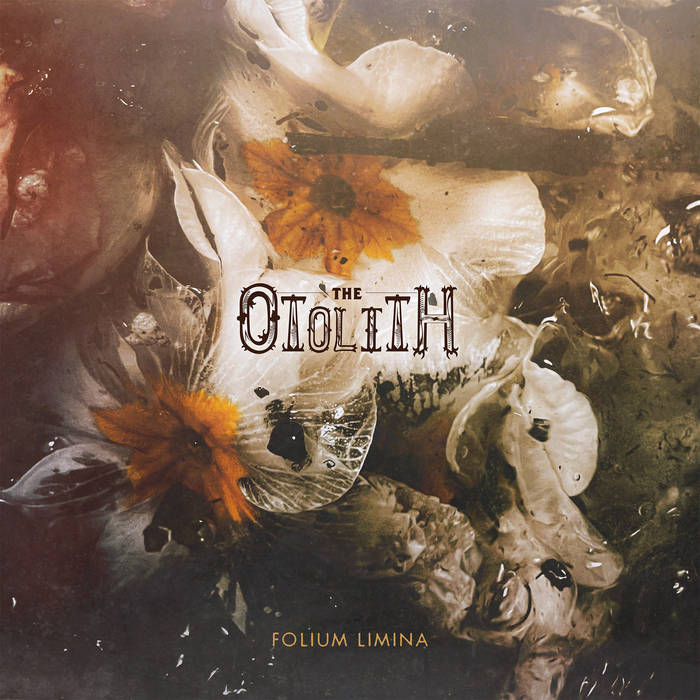 3. Universally Estranged – "Corrupted Mind Palace," from Dimension Of Deviant Clusters (Death Metal – Blood Harvest Records). The debut from this bonkers, illogical, one-man death metal project was one of my favorite albums of 2021 and probably my favorite straight-up death metal release of that year. So, color me "very happy" that it took just one year for this strange, wonderful person to return with more cosmic-tinged riffing and existential angst. First track sounds like a whole lot of what I loved about Reared Up in Spectral Predation, which is a great sign. FFO: Blood Incantation, Tomb Mold, Death.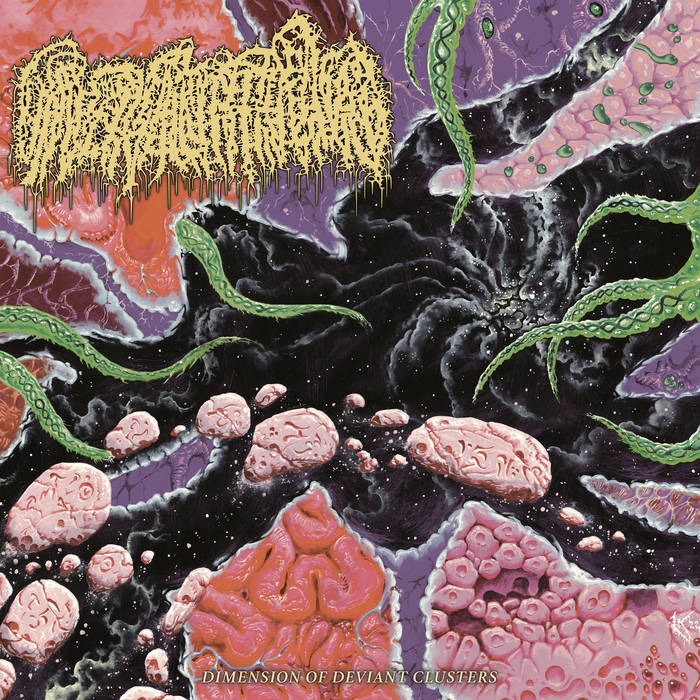 4. Children – ״Wheel Of Stagnation," from Counterfeit Fire (Post-Hardcore – Rapid Eye Records). If you're into that angry, vulnerable sound that basically made up my biology at some point of my life (think eary-mid Sonic Youth), then this track is a very, very appealing affair. Tastefully done, pissed off, sax solo, and all over the place. What else does a person need on their path yo emotional disintegration? FFO: Sonic Youth, Mudhoney, Wire.
5. Givre – "Le Christ aux Oliviers," from Destin Messianique (Black Metal – Eisenwald). Givre's Le Pressoir mystique, which is now being repressed via Eisenwald parallel to the release of this new album, was another 2021 favorite of mine, presenting a fantastic mix of ruthlessness, despondency, and atmosphere. Very excited for a new album, very excited to see they found such a great home for their art, and super excited after this fantastic new track. Tortured, raw, and just beautiful. FFO: Being sad with riffs.
6. Grave Upheaval – "Abyssalis," from Inexistentia (Grave Upheaval & The Funeral Orchestra Split) (Doom Metal – Parasitic Records). It's actually a crime I can't recommend both sides of this unbelievable split, because that The Funeral Orchestra track is just as beautiful. But I can't help myself when I see new Grave Upheaval music, the first "proper" track since their 2018 album. And what will you get from these Australian legends in the year of someone's lord 2022? Well, the same feeling that you're being suffocated by a pyroclastic cloud of human misery + riffs. What more could you want? FFO: Pyroclastic clouds of human misery.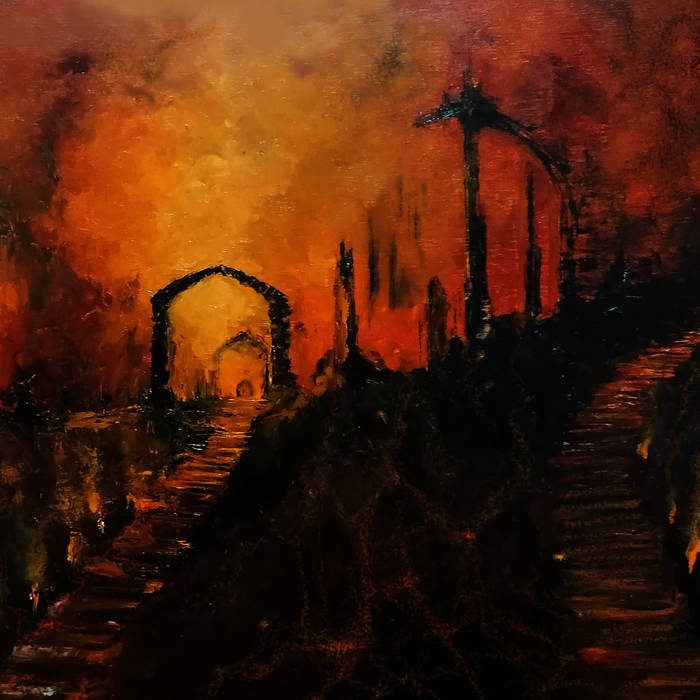 7. Outremer – "Orca," from Per Aspera Ad Astra (Garage Rock – Independent). You wanna know what I think about when I listen to this track from this brand-new, Tel Aviv-based band? That it sounds like the kind of riffing you would find on Swedish death metal, only done in a loose, anarchic garage rock framework. And while none of that makes actual sense, this is fucking great. FFO: Entombed as The Cramps.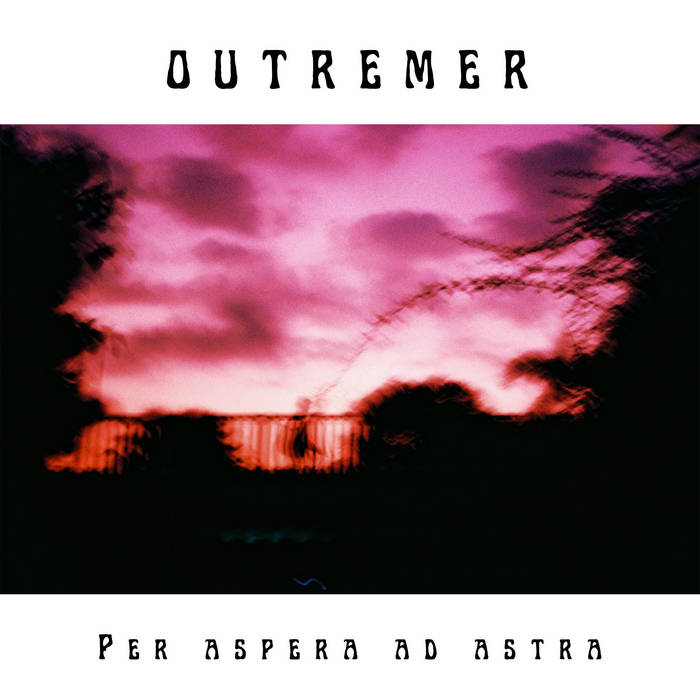 8. Chrome Ghost – "The Furnace," from House of Falling Ash (Doom Metal – Transylvanian Recordings / Seeing Red Records). Chrome Ghost is one of my favorite contemporary people who make music. Their previous album, The Diving Bell, was an instant hit. With me, that is, appearing on my 2019 list, and lodging itself into my soul. They were also kind enough to record a new version of their beautiful song "Mist in the Clearing" for our 2020 compilation. So, basically, whether they like it or not, they're family. A new record, then, from these dudes is like a gasoline injection into my heart in a very good way, and this track sounds BANGING'. Respectfully, of course. FFO: BANGIN'.
9. Black Math Horseman – "The Bough," from Black Math Horseman (Post-Metal, Psych – Profound Lore Records). Yes, there were more high-profile comebacks this week (see notes below). But this one, aside from being a real comeback (see below, again), just wrecked my soul. And in order to understand why you must realize the importance Wylit, the previous album from BMH, released way back in 2009, had for my life. That was a big year for me, 2009. It was the year of Gin, the year of Wavering Radiant, and the year in which my head as creeping back into heavy and extreme music, simply for being more and more exposed to intelligent, artistic, heavy voices. It was the year, incidentally, that led to me starting this blog not long after, in mid 2010. And Wylit was right there, in the trenches of my head, converting a skeptic into a born-again believer. It had the atmosphere, the power, it had it all. I had been waiting for more BMH ever since, and was devastated by their untimely demise. Now they're back, they're as beautiful as ever, and they are another gem in the diamond-studded that is Profound Lore's 2022 – the best year in the label's history (as I have claimed many time before) FFO: Magic.
FIVE MORE THINGS YOU NEED TO KNOW
ONE: Ah yes, the more noted comeback: Botch. Thrilled about that track, can get anything I can from them (members of the vaunted Pillars of the 90s club), but it's basically a track done for the We Are the Romans reissue, so here we are.
TWO: The death metal killing machine is Perliaxe Occlusion released a new track, and you will die.
THREE: Not usually one for the modern thrash scene, but this new track From Sinnery is very interesting. Kind of a black metal vibe in some of the melodies.
FOUR: Still have carpel tunnel. Shit sucks. Oh, and my novel just got published (effect and cause).
FIVE: If you missed me ranting and raving over Orificio (gross death metal), then now you get a chance to buy a vinyl combo of their demo and LP. I would recommend you do so.
ONE LAST THING, PROMISE: New Glassing tracks kick fuckin' ass.
LAST LAST THING I SWEAR TO GOD: Krallice's Years Past Matter, one of the greatest USBM albums of all time, just celebrated a cool 10 years this past week. Relive its glory by, you know, listening to it, but also checking out this Albums of the Decade interview about it. RIGHT HERE.