NINE SONGS I LIKED THIS WEEK IN LIST FORM SEP 4 – SEP 10
So, yeah. Last week was (I think) about the third time I skipped a week since the weekly format kicked in three years ago. But there were good reasons for me temporary desertion. The first being that I'm still the father of way too many kids and that life just came AT ME (this included my publishing my novel and kind of being busy with that). The other, perhaps more interesting to you all, was the release of the pre-order and, finally, the full release of my latest compilation MILIM KASHOT VOL. 4. Many months of work, and a whole lot of stress came to a head and I just needed a break. But I am very proud of how it turned out, from the amazing artwork by the great Chen Dahan, to the slew of incredible tracks, courtesy of some of the most talented and cool people on earth. And also proud because it represents my meagre attempt to help out an insanely talented person and a friend in his time of shit. So, yeah. That's my excuse. Many thanks to those who support the Patreon, who picked up the comp, who bought the last piece of Machine Music merch I still had on the site (!), and just thank you everyone for being as nice and as supportive as you have. I am a very fortunate person. Keep safe.
Oh, and I know I'm not going to be able to fit two weeks' worth of cool music into this post. So be it.
As always, check out our various interview projects and other cool shit. And if you'd like to keep abreast of the latest, most pressing developments follow us wherever we may roam (Twitter, Facebook, Instagram, Spotify and now also a tape-per-day series on TIK TOK!), and listen to our shitty podcast (YouTube, Spotify, Apple), and to check out our amazing compilation albums. You can support our unholy work here (Patreon), if you feel like it. Early access to our bigger projects, weekly exclusive recommendations and playlists, and that wonderful feeling that you're encouraging a life-consuming habit.
1. Mo'ynoq – "Penance," from A Place for Ash (Black Metal – Independent). American black metal phenomenon Mo'ynoq released one of my favorite albums of 2019 (the list is sacred) and kind of went away. Now they're back with what looks to be a ruthless, mesmerizing set of songs and I could not be happier. Cascading riffs, organic, powerful drumming, magnificent atmosphere, and some of the most manic vocal performances you'll hear. Guaranteed bliss. FFO: Deafheaven, Haunter, Woe.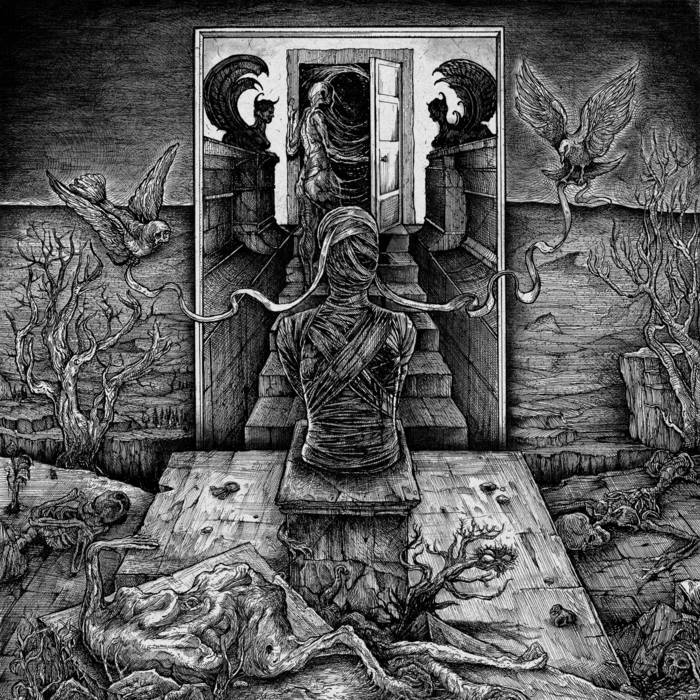 2. A Hope For Home – "Years of Silicon," from Years of Silicon (Post-Metal/Post-Hardcore – Independent). Nine thousand years after releasing their most recent album, Portland post-whatever troupe A Hope for Home are back and they sound, if I may, motherfucking amazing. Gentle and melodic enough to provide some texture, angry and heavy enough to pin you down, and airy enough to make you feel. It all feels very much 2000s but I must say, that's not a bad thing these days. I think I need some good ole melodrama in my life. FFO: Rosetta, Kowloon Walled City, Cult of Luna.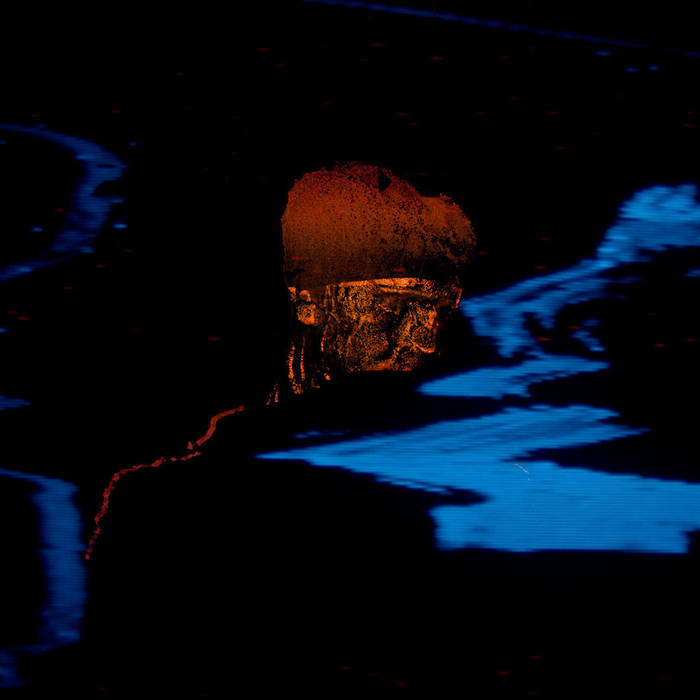 3. Hagetisse – "Verbrande huizen symboliseren het geluk," from De verminkte stilte van het zijn (Black Metal  – Babylon Doom Cult Records). Oh look, Maurice de Jong released another masterpiece of whatever genre it is he feels like released a masterpiece in. Yawn. I mean, how does it feel like when you sit down, a nice (I think) man, looking down at the absolute sheer abyss of negative and wonderful emotion you have spent a lifetime creating? Does it make you happy? Does it make you scared? Oh wait, I'm sorry, you're Mories – it obviously makes you record another five perfect albums. What was I thinking. FFO: Turia, Verwoed, and some other bands, I dunno.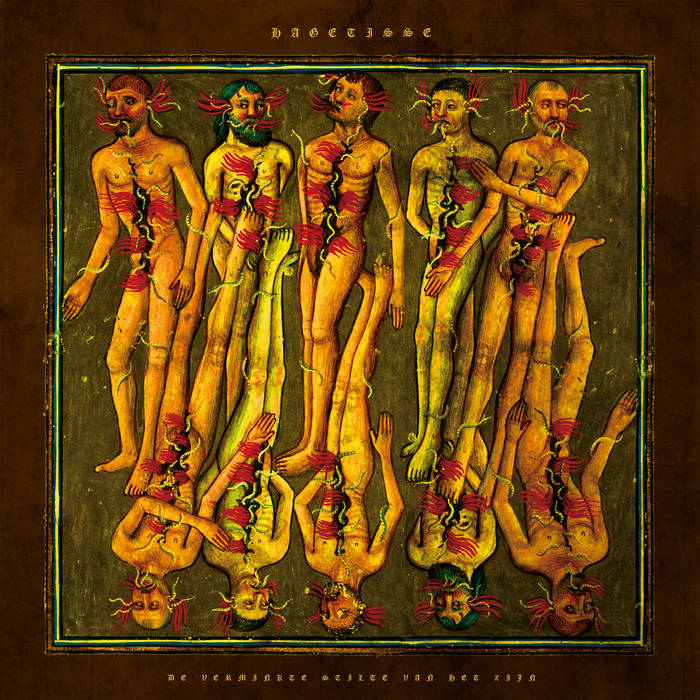 4. Reeking – "Possessed Eternity" (Weirdo Death Metal – Independent). I love Reeking. Reeking make me feel good, in that "my head is filled with wasps" kind of good. You never know what you're going to get, you never know how it's going to sound, you just know it's going to sound fucking unreal and demented and that you'll be a better person for it. Here we have some death doom mixed into the gross mix, and it sounds like a (wonderfully horrid) dream. More. More. Please. That riff change at around 02:17 saved my life. FFO: Worm, Grave Upheaval, Atramentus.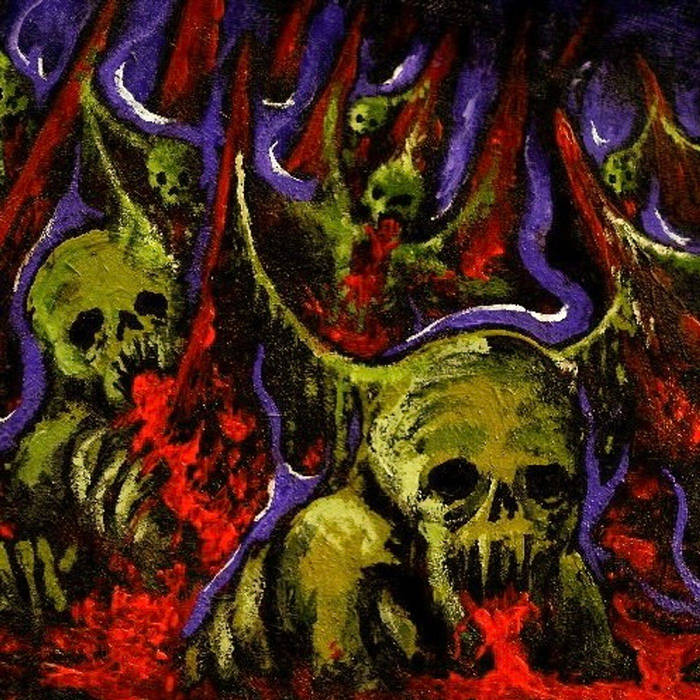 5. Gudsforladt – "Lands Eternal Taken II," from Friendship, Love and War (Raw Black Metal – Independent). Listen, I don't know who this person is, I have never heard of it, and if it wasn't for Sarah Vincent's enthusiastic recommendation (to the world, not to me, I'm nobody) I would have never would have even known about this. It's so fucking whacky, loose, and beautiful that I am kind of deeply ashamed of my ignorance. Kind of like Old Nick went into a time machine and found out he was a knight but kind of didn't know how to be one while writing beautiful music. Fantastic and sad. FFO: I think I wrote enough. Oh, and old Ulver.
6. Continuum of Xul – "Shall Be Thy Lord," from Falling into Damnation (Death Metal – Lavadome Productions). OK, so let me get this straight – some of the best possible people from the Italian scene (writ large) got together and decided to bang shit up and ruin people's nervous system? Is that right? Because that's how this shit feels like. I won't go into all the bands represented here (Ad Nauseum, Feed Them Teeth, Nero di Marte) but it's fucking ridiculous and the whole release is unreal. FFO: Talking with your hands and enjoying stylish shoes.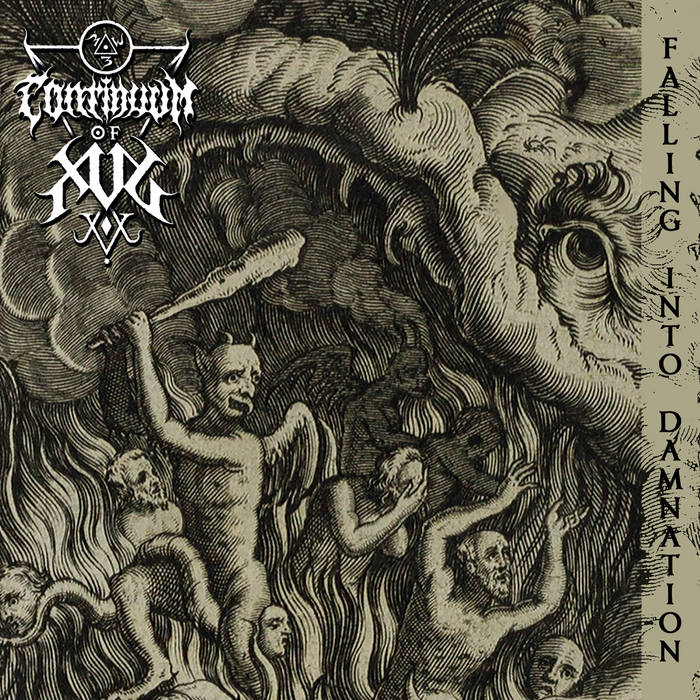 7. Holy Fawn – "Void of Light," from Dimensional Bleed (Shoegaze/Screamo – Wax Bodega). Holy Fawn are back to tuck you into a bed made of damp earth with a blanket made of soft stars. They're here to hold your hand, to caress your face, and to stick your worthless corpse into a cesspool of sadness and overwhelming emotion. So, yeah, Holy Fawn doing Holy Fawn things. So so pretty and, at times, so so cruel. Wonderful FFO: Brand New, but if they cried more.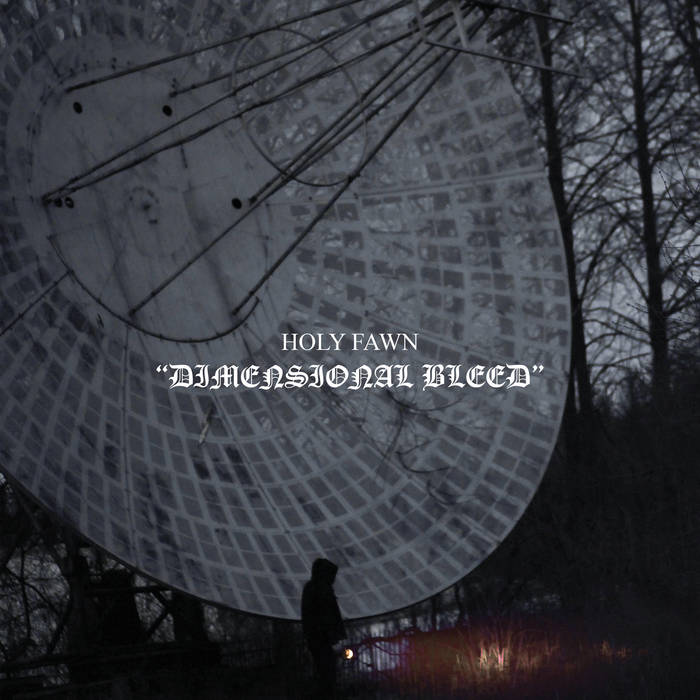 8. Sigh – "Kuroi Kage," from Shiki by (Every Kind of Metal – Peaceville Records). There isn't a song on this album, nay, there isn't a moment on this album that doesn't make me feel radically insufficient as a human, as an artist, and as a man. I try, I plow against the currents of life, I do what I can, and I might, from time to time, take pride in my efforts. And then I switch on Shiki and watch as, within seconds, my whole existence is reduced to a heaping, stinking failure. I was never a huge Sigh person, probably more an issue of timing than anything else, but this album is as close as perfect while remaining insane that I can imagine humanly possible. Perfect in every single way. And FUCKING insane. FFO: Albums that are the best thing they've heard all year.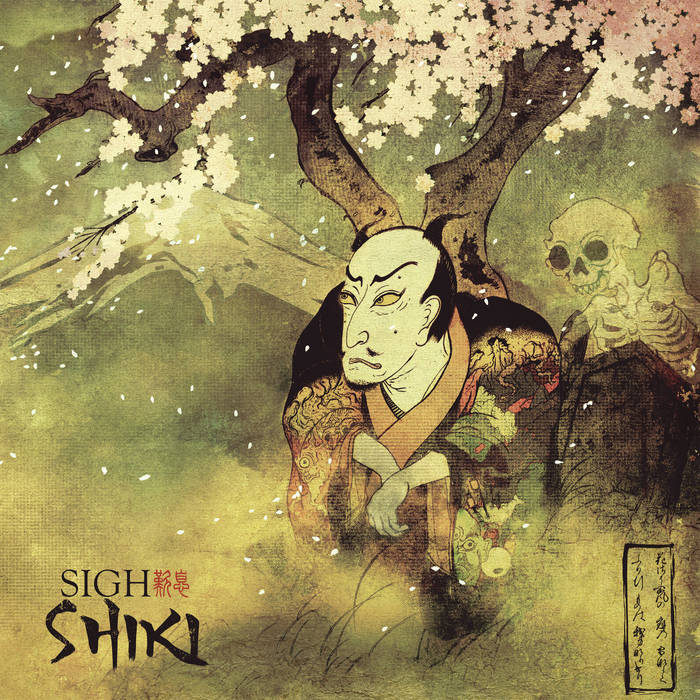 9. Dream Unending – "Secret Grief," from Song of Salvation (Death Doom – 20 Buck Spin). Dream Unending released a masterpiece late last year that forced itself HIGH to the near top of my list. It was a a perfect album that captured a time and a style of making metal that many thought dead.  Now they seem to be back with some more sombre tunes and the first "single" sounds like someone has been exploring his Toby Driver, hard. And that's never a bad thing, and it's ever more of a non-bad thing (dare I say good?) when you couple that serpentine Driver-esque melodic sophistication with that massive behemoth of heaviness they have at their disposal at any given moment. Sounds like they're looking to break into the top of my list this year as well, and it looks like they shall succeed. Who even writes music like this anymore? FFO: Death doom Toby Driver.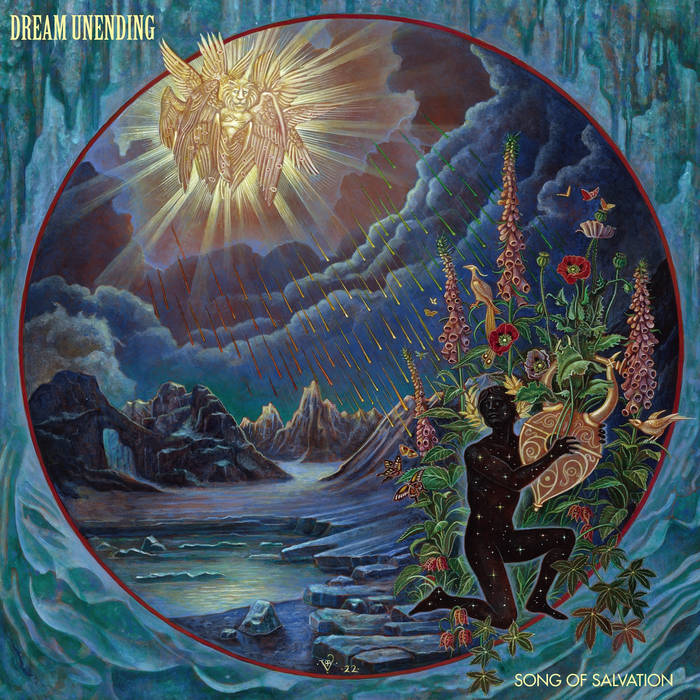 BONUS:  Deathsiege – "Throne of Heresy," from Throne of Heresy (Death Metal – Everlasting Spew Records). The Tel Aviv-based death metal project Deathsiege burst out of one of the best death metal scenes anywhere in the world (deal with it) a couple of years ago with two scorching demos, a track off of one of which was also part of MILIM KASHOT VOL. 2. Now they're back to violate our ears with a debut full length that promises to be one of the heaviest, most-intense, and absolutely incredible experiences of the year. Ear-piercing, mind-melting death metal at its finest. FFO: Morbid Angel, Concrete Winds, Sijjn.
FIVE MORE THINGS YOU NEED TO KNOW
ONE: The new Megadeth is indeed good, and this is probably my favorite Megadeth track since "The Scorpion."
TWO: Speaking of death doom and 20 Buck Spin, there's a new Worm coming too.
THREE: Enslaved, AKA one of the best bands ever, released a new track. It rules.
FOUR: Still have carpel tunnel. Shit sucks. Oh, and my novel just got published (effect and cause).
FIVE: A while back I recommended this HOT and crusty album from Rană. Now there's a tape. I would buy that shit (though I personally won't since I NEED TO SAVE MONEY).
ONE LAST THING, PROMISE: Somalgia released one hell of a black metal album late last year that wasn't covered enough at all (I did write about it, because I'm a good dude). Now there's a new EP of remixes from the track "Consumer" off of it. Get that too.