MILIM KASHOT VOL. 4: A COMPILATION PRIMER
Hey all. So, we released a new compilation of unbelievable music of all shapes and sizes and from all over the world (Turkey, Israel, U.K., U.S., Australia, Brazil, and Canada). It's one my favorite things ever, and represents, or at least aims to showcase, the best of underground extreme music going on right now. As some of you might know, all the proceeds benefit a brilliant musician and wonderful human who's a bit in a slump medically and financially. For that reason I chose to unveil the compilation for Bandcamp Friday a few weeks past, and, since it was rushed, without the usual post introducing the tracks and the artists. So, this here is an attempt to amend that, and perhaps something that might prompt some of ya'll out there to support the cause. This, I think, will be instead of the weekly recommendation post, which I think will go "straight to Patreon" this week. Keep safe.
As always, check out our various interview projects and other cool shit. And if you'd like to keep abreast of the latest, most pressing developments follow us wherever we may roam (Twitter, Facebook, Instagram, Spotify and now also a tape-per-day series on TIK TOK!), and listen to our shitty podcast (YouTube, Spotify, Apple), and to check out our amazing compilation albums. You can support our unholy work here (Patreon), if you feel like it. Early access to our bigger projects, weekly exclusive recommendations and playlists, and that wonderful feeling that you're encouraging a life-consuming habit.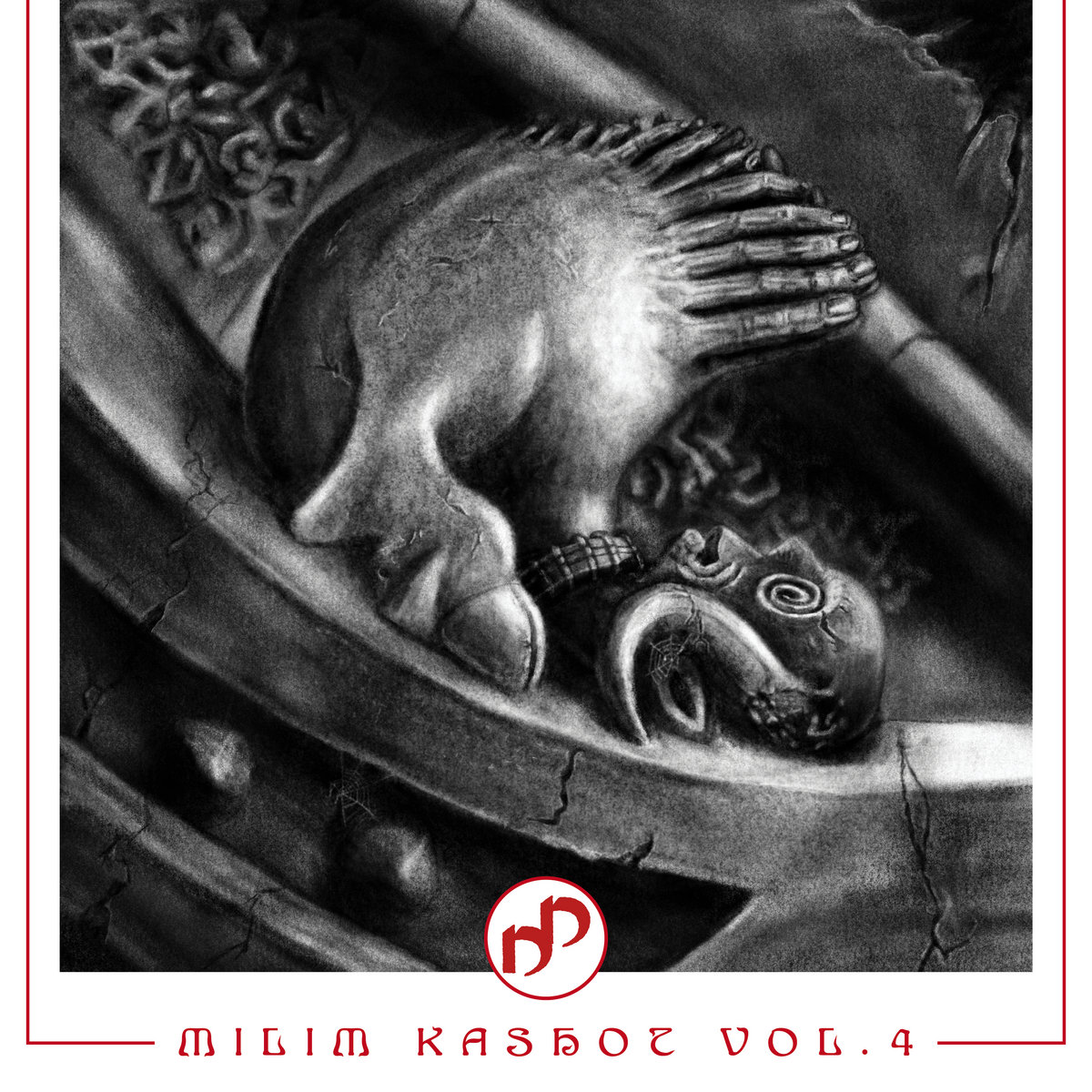 Pendejo SS – "cripple 4 life," from The End of the Beginning (Grindcore – Independent, 2022)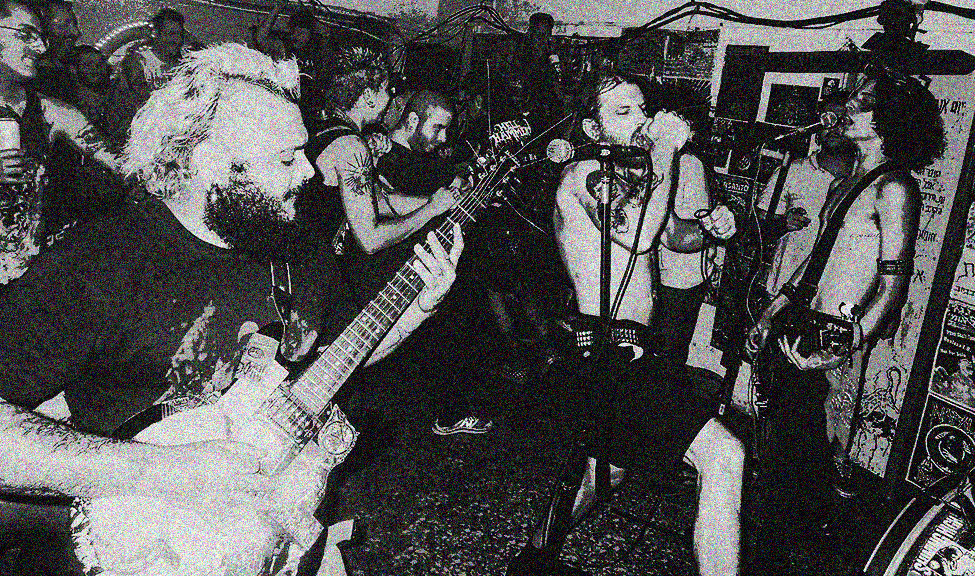 As always (at least since VOL. 2) I've tried to keep the compilation about half international and half local. And this Tel Aviv-based grindcore outfit aren't just some of the best, wildest grinding fury you'll hear this year, but they are such a fantastic live show it's ridiculous. Furious, smart, ironic, and amazing. FFO: Obliteration, Internal Rot, Chepang.
Baazlvaat – "Never to be Seen Again" (Raw Black Metal – Compilation Exclusive).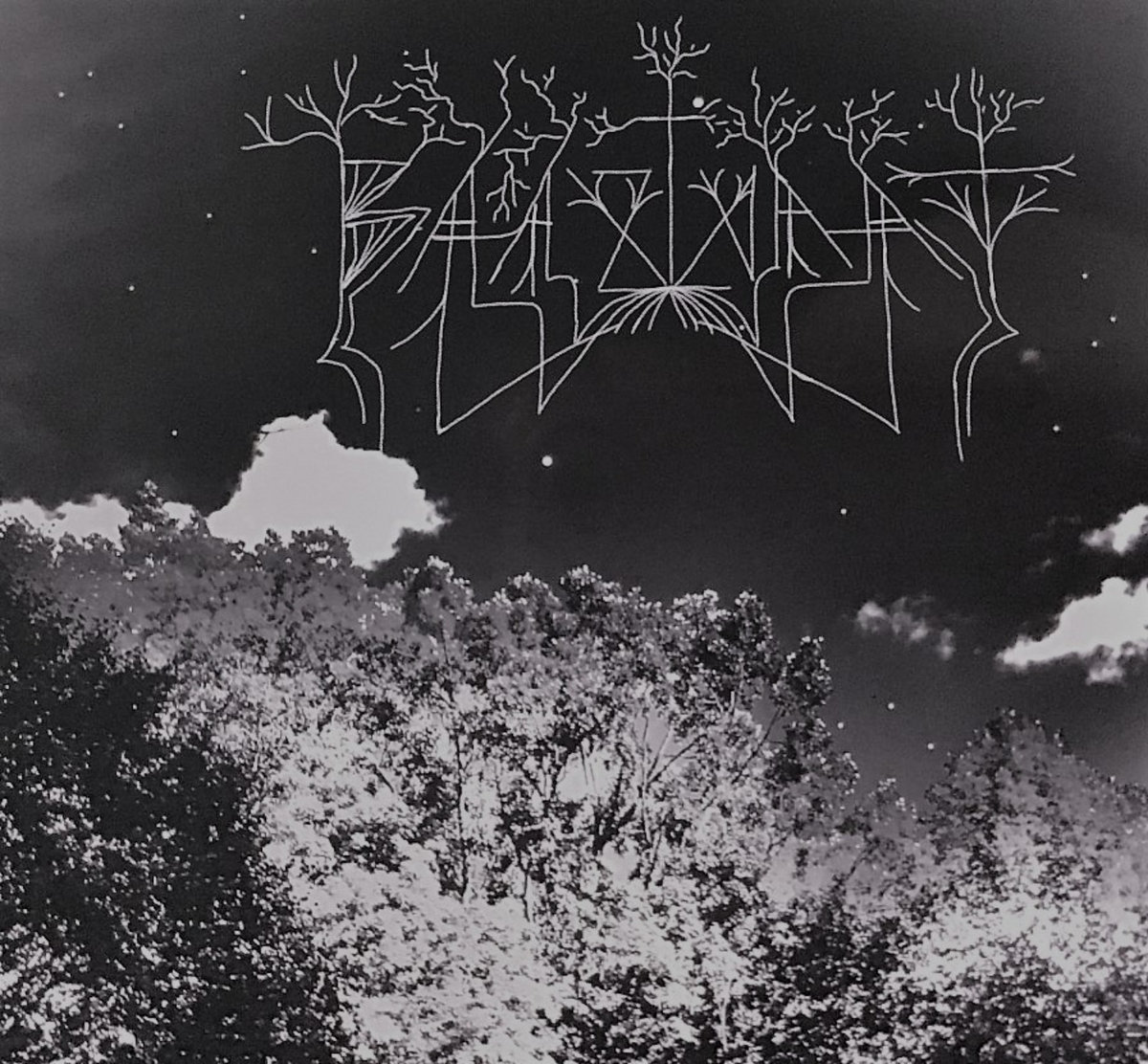 One of the most creative, refreshing new voices in black metal and they were generous enough to record this track especially for this comp. One of those rare instances in which a black metal project can be simultaneously ruthless, dynamic, and pretty. Flint, MI, in case you didn't know, is the new BM capital of the world (if you haven't checked out related project Wraithlord yet you're wasting your time). Baazlvaat Bandcamp. FFO Wraithlord, Lamp of Murmuur, Spider God.
Kaatayra – "Iese​̂​mafa​́​iô" (Experimental Black Metal – Compilation Exclusive)
If you've been following this weird blog long enough then you already know what I think about Caio Lemos and Kaatayra, a trailblazing generational talent that I have been avidly following since their unreal debut (interview here), which was my #2 album of that year. This tracks was taken from the sessions for Caio's most recent masterpiece, Inpariquipê (my #3 for 2021), and it's just magic. Not much more to say about that. FFO: Motherfucking magic.
Eradicate – "Whispering Paranoia," from Demise Towards the Dasein (Death Metal – Godz ov War, 2022). 
I stumbled into this unbelievable debut EP/demo from Turkish death metal band Eradicate earlier this year, and I just had to have them on here. Death metal as god intended it – thick, nasty, riffy, and smart. Very happy to see them here, and even happier to see that they later released this gem via the great Godz ov War. FFO: Tomb Mold, Obituary, Ascended Dead.
Lower Splendor – "Return of the Tet Offensive," from Nocturnal Animals (Post-Punk – Independent, 2020).
One of the shining lights of the local post-hardcore, post-punk scene, Haifa's Lower Splendor have been releasing quality, emotive music since 2018. Their 2020 album, however, to me both sums up their sound beautifully as well as representing their most mature and urgent material to date. FFO: Cap'n Jazz, Wire, Mudoney.
Kaf Hakela – Makhane Hashmada מ​ח​נ​ה ה​ש​מ​ד​ה, from Betzel Ha'klala בצל הקללה (Crust Punk – Independent, 2022).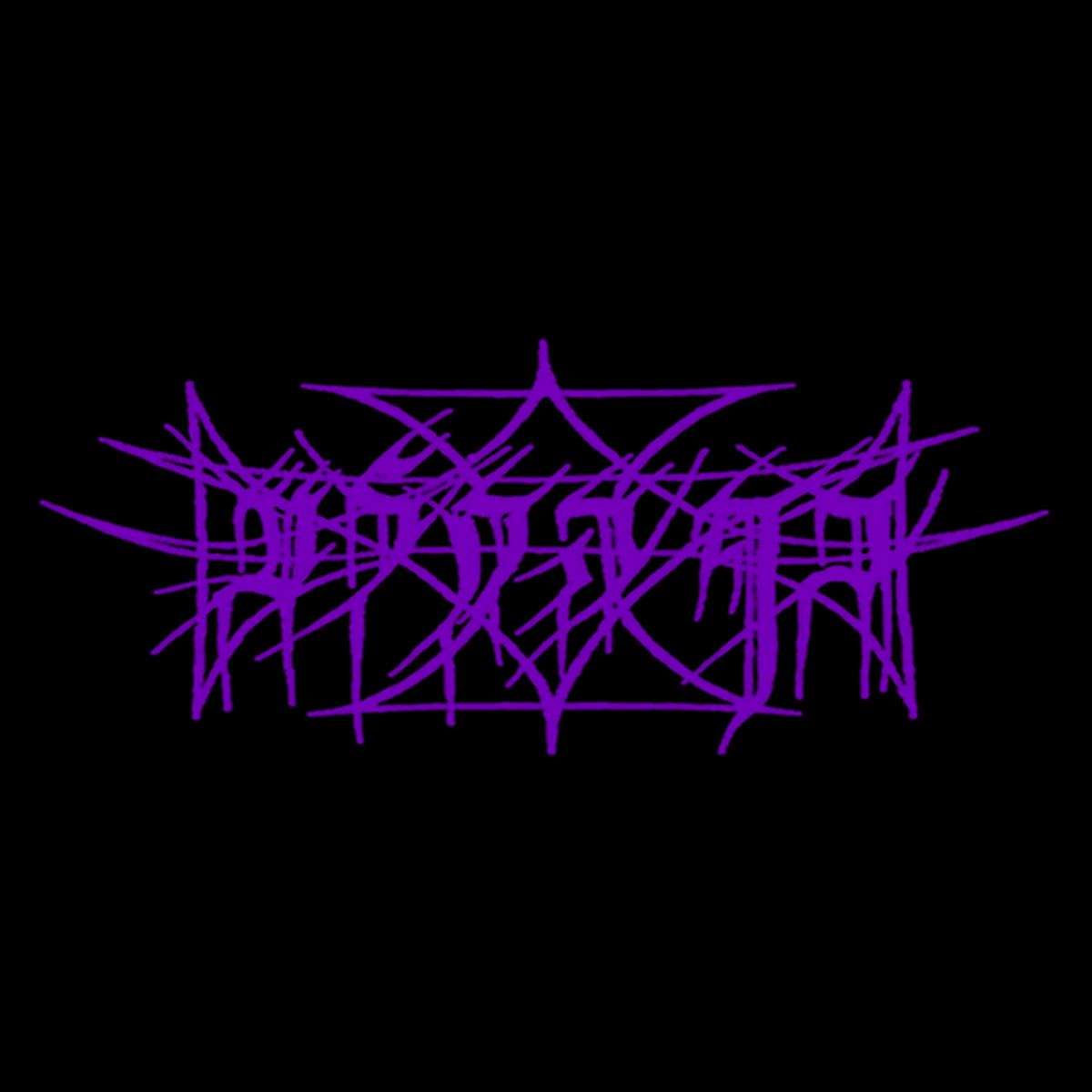 Another Haifa band, this time a brand-new project using punk, hardcore, and post-punk to decimate anything in their past. Getting "raw" is one of the hardest things to get right, that sense of something unhinged while still put together enough to sell the whole composition. That's Kaf Hakela in a nutshell – relentless, aggressive, and beautifully made. FFO: Rigorous Institution, Sirkka, Moments of Being.
Spider God – "Down Under (Men at Work cover)" (Black Metal/Pop – Compilation Exclusive).
I think I might count as a day-one Spider God fan, with this enthusiastic short review I did of their debut. I mention this not to flaunt my prescience (I mean, not only to do that) but to draw a line between an insight I had in that blurb about the source of their magic being their pop sensibilities and both the brilliant covers album they recently released as well as the wonderful rendition they generously provided here. Just an entirely unique entity. FFO: Old Nick, Gudsforladt, Doldrum.
N​Ū​R – "The Line Age" (Post-Metal/Post-Black Metal – Compilation Exclusive)
Another luminary of the ridiculous Haifa scene, known for being the breeding ground to some of the best hardcore, powerviolence, post-metal and grindcore on earth. And N​Ū​R, who also appeared on MILIM KASHOT VOL. 1, are a lightning rod of all of that, creating sludgy post metal that pummels your soul. This track, recorded for this compilation, signals a new and pretty exciting direction for the band following their two brilliant EPs for Suicide Records (one and two). FFO: Downfall of Nur, No Sun Rises, Fall of Efrafa.
Florid Ekstasis – "Lilacs out of the Dead Land" (Progressive Everything Metal – Composition Exclusive).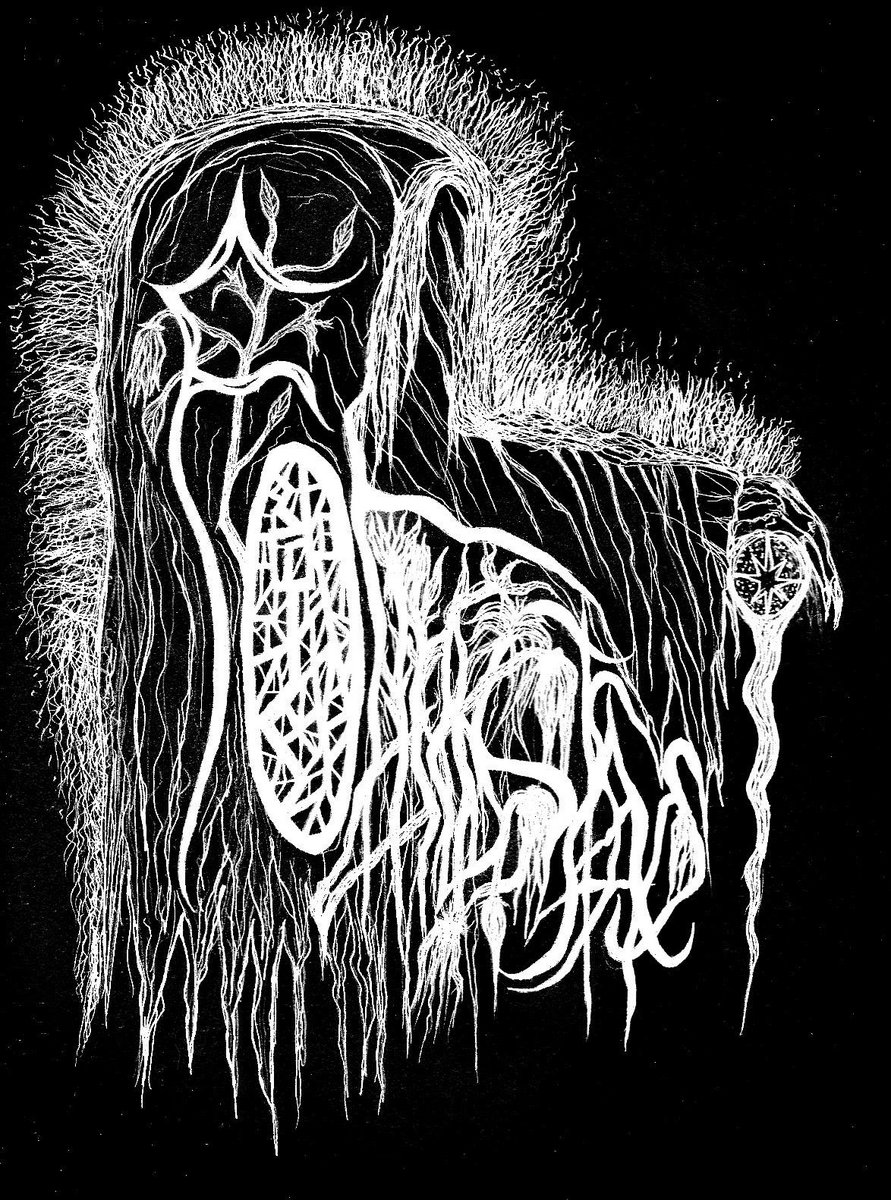 I first encountered Caldar Hannan's brilliant project upon the release of Fixitude, of which I wrote here. Aside from being a brilliant musician and glorious metal YouTuber, Hannan has just unreal vision. I never imagined getting something like this operatic, avant-garde masterpiece when I first asked Caldar if he'd be into participating but it absolutely blew my mind. You can also catch it on his YouTube channel (which you should follow regardless for the best metal analysis anywhere). FFO: Imperial Triumphant, Swarrrm, Folterkammer.
Srak – "Mita," from E'Yumei Srak (Hardcore/Noise – Independent, 2022).
Srak is a brand-new hardcore/noise project out of the mean streets of Tel Aviv, that just so happen to deliver some of the most furious, uncompromising music I've heard in quite some time. And despite the fact that they just formed and started releasing music this year, the band, via their frontman/guitarist Omer Hariff who also participated in VOL. 1 of this demented series via the debut appearance of grind/death outfit SCUD (who released a fantastic album earlier this year).
Suffering Hour – "Makeshift Swahili" (This Heat cover) (Post-Punk/Black Metal – Compilation Exclusive).
So, what have we here? One of the best bands on earth, the creators of two of my favorite albums of the past five or so years (the second of which was #2 in my 2021 list) and the shining diamond of the ridiculous Minnesota metal scene (Void Rot, Nothingness, Aberration, Tvær, False (RIP), and on and on. Oh, and that band Panopticon), doing a motherfucking This Heat cover. I would really love to be more cool about all this, but this is a highlight of my scroungy existence. FFO: Genius shit.
Srefa – "Hypothermia," from Primal (Black Metal – Independent, 2022). 
A who's who of the Tel Aviv's death and black metal scene, Srefa just burst out of nowhere and released a debut EP that sounds like a band doing their thing for at least a few years. Dramatic, direct, and spacious, they make the kind of black metal that's both orthodox and daring. Also, in case you didn't know, Dorin Hajon has one of the best throats on earth. No joke. FFO: Downfall of Gaia, Light Barer, Fen.
Adolan K – "Hav3n" (Project Premiere, Post Metal/ Drone – Compilation Exclusive).
Photo: Maria Engler.
When I mentioned way above that Haifa is a center for global excellence in musical violence, then one of the architects of that scene who also just happens to be one of the best recording engineers in all of heavy music, is the multi-talented, multi-faceted Aviv Gozlan (Diekvar, Kluvim, Yelena, etc.). In this solo project he takes on the droning, emotive mantle of bands like Nadja, Locrian, and Horseback to produce a stunning, expansive first track. Hopefully much more to come. FFO: I just named a bunch of bands.
Afterbirth – "Never Ending Teeth" (Demo) from Four Dimensional Flesh (Death Metal – Unique Leader, 2020).
My love affair with death metal legends Afterbirth was sparked by me completely freaking out over their unbelievable debut album, The Time Traveller's Dilemma, And mostly coming to terms with the fact that a band that good was not getting nearly enough attention. A few years later and that all changed very much for the better, and all I could do is soak it all in as they grew from strength to brutal strength. So, being able to feature them here, and with the demo to this track of all tracks, is pretty fucking special. Hopefully another album coming soon. Technical death metal with a progressive mindset and actual, real soul. How rare is that? FFO: Origin, Dying Fetus, Wormed.
Tr​ǫ​ll​á​ss – "Living in the Cyst of a Mountain Giant's Toe" (Dungeon Synth/Black Metal – Compilation Exclusive)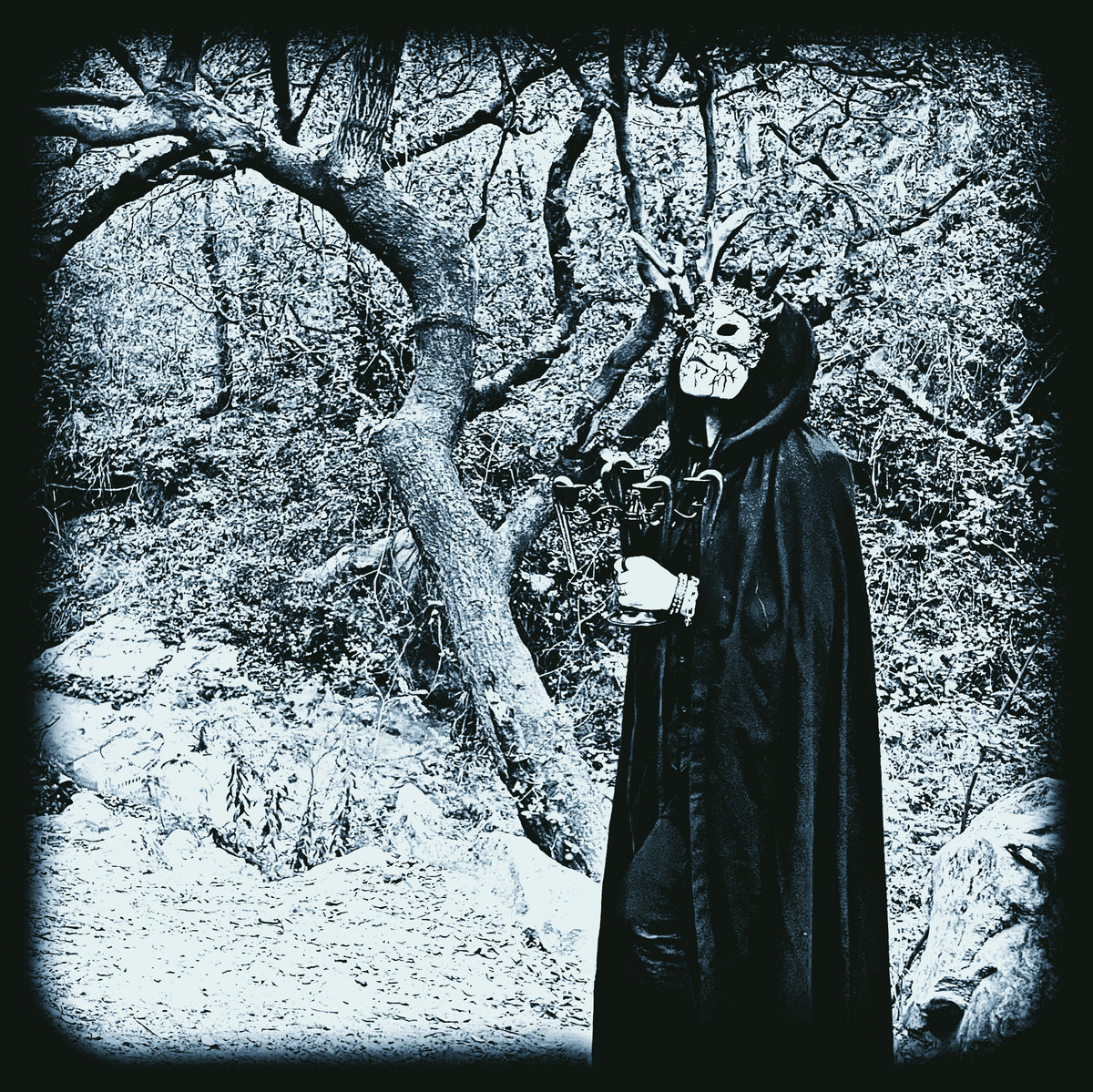 Tr​ǫ​ll​á​ss, the dungeon synth wielding, black metal spewing entity that grew out of the mind of its one-man maker Storyteller, just sucked me right in this year with their debut release The Wobbly Tavern. They pinned down that elusive raw-yet-masterful sound, while infusing all that harshness with tasteful, beautiful interludes. Just a great new project to watch out for, and that rare case (for me, at least) of dungeon synth that stands on its own compositional legs. Really special stuff. FFO: Lamp of Murmuur, Revenant Marquis, Paysage d'Hiver.
Papangu – "Agua Branca" (Exclusive Alternate Take), from the Holoceno sessions (Prog – Repose Records, 2021).
Papangu's Holoceno is one of the most fully formed, "Athena-born-out-Zeus'-head" debuts I think I have ever experienced. They're proggy without being tedious, rock-y without being ridiculous, and have so many beautiful, meticulous twists and turns that you would be forgiven if you thought this was their 10th album, not their first. Proggier metal is, to me, often associated with a certain melancholy, and this album and this band, they're just pure joy. "Agua Branca" was already a perfect song, and getting to host this slightly more pissed off version is a real gift. FFO: Yes, maudlin of the well, Stone Healer.
Forlorn Aspect – Benthic Orations, from Benthic Orations (Black Metal – Independent, 2022). 
This one's pretty simple: Benthic Orations is one of the best black metal albums of 2022 (and my "Sleeper of the Month" for the month of April) and having a song off of it makes me a) look super good and cool and b) allows more people to be just as cool. Oppressive atmospheres, tasteful instrumentation, and just that wonderful feeling of listening to spectacular, shimmering evil. Get on the Forlorn Aspect bandwagon, my friends. FFO: Blut aus Nord, Ulcerate, Liminal Shroud.
夢​遊​病​者 (Sleepwalker) / ח​ו​ש​ך (Choshech) – "Bvakvm Akhzr" (Experimental Atmos Black Metal – Compilation Exclusive).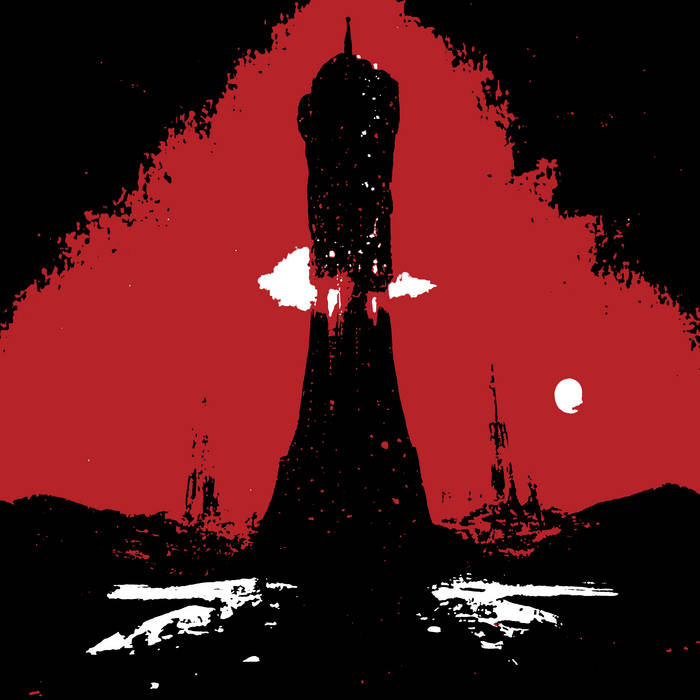 OK, so this one's pretty special. I began this compilation series with VOL. 1, which was really my homage to the metal comps of my youth, put together by local metal dudes and which introduced me to countless joy. The art of the comp, I thought, was kind of dead and I wanted to do a modern take on that. So, in keeping with that idea, all the bands in the first edition were local. However, something shifted in how I say Machine Music around that time – from a window for locals into the international scene (which, really, was the essence of the blog for it's first nine years) to a two-directional porthole both from the outside in and from the inside out. That led to all the subsequent iterations to follow the give-or-take half-international, half-local spread. But this beautiful track right here, written, composed, and recorded for this VOL. 4 (+ custom artwork) is the culmination of that stage, bringing together one of the best international bands out today, the inimitable 夢​遊​病​者 (Sleepwalker), and one of the best and brightest Tel Aviv project in a very long time, חשך (Choshech, meaning "Darkness"), who I also had the pleasure of debuting a few years back. So, this is literal heaven for me, as a person, aside from the fact that it's an absolute stunning track that blends both styles (spastic/progressive + melancholic) into one seamless new-wave/black metal whole. Forever grateful. And go here to buy the track on the 夢​遊​病​者 Bandcamp as well (hopefully it'll appear on the Choshech one as well soon).
Theophonos – "Got to Your Gallows," "Thousand Imaginary Swords," "Lost One" (Black Metal – Compilation Exclusives).
Serpent Column was one of the most unique, unrelenting, and often magical entities in contemporary extreme metal. So, learning that the project was in fact done through my interview with band mastermind Theophonos about Mirror in Darkness, was quite the blow. However, little did I know that I would be able to premiere the new project from the same brilliant mind. Dubbed simply Theophonos, this newer iteration retains a lot of what a lot of people were excited about when it came to SC, but somehow starker and, at times, melodic. It's a wonderful shift, and I can't be more honored to be able to present it here with a kind of mid-compilation EP.
Skiladaka – "Second of August 1913," from 28_1913_07M (Experimental – Independent, 2019).
Skiladaka are the instrumental duo of Omer Goldberg and Omri De-Picchotto who only ever released one beautiful album/EP of winding, creative, and thought-provoking experimental music. I loved it when I first listened to it, and had to have it here. Maybe this'll be that wake up call they need to make more of that shimmering, challenging music. FFO: Some Become Hollow Tubes, Thisquietarmy, Locrian.
Sea Mosquito – "Those Vanished Things & the Dagger of Abraham" (Death Metal – Compilation Exclusive).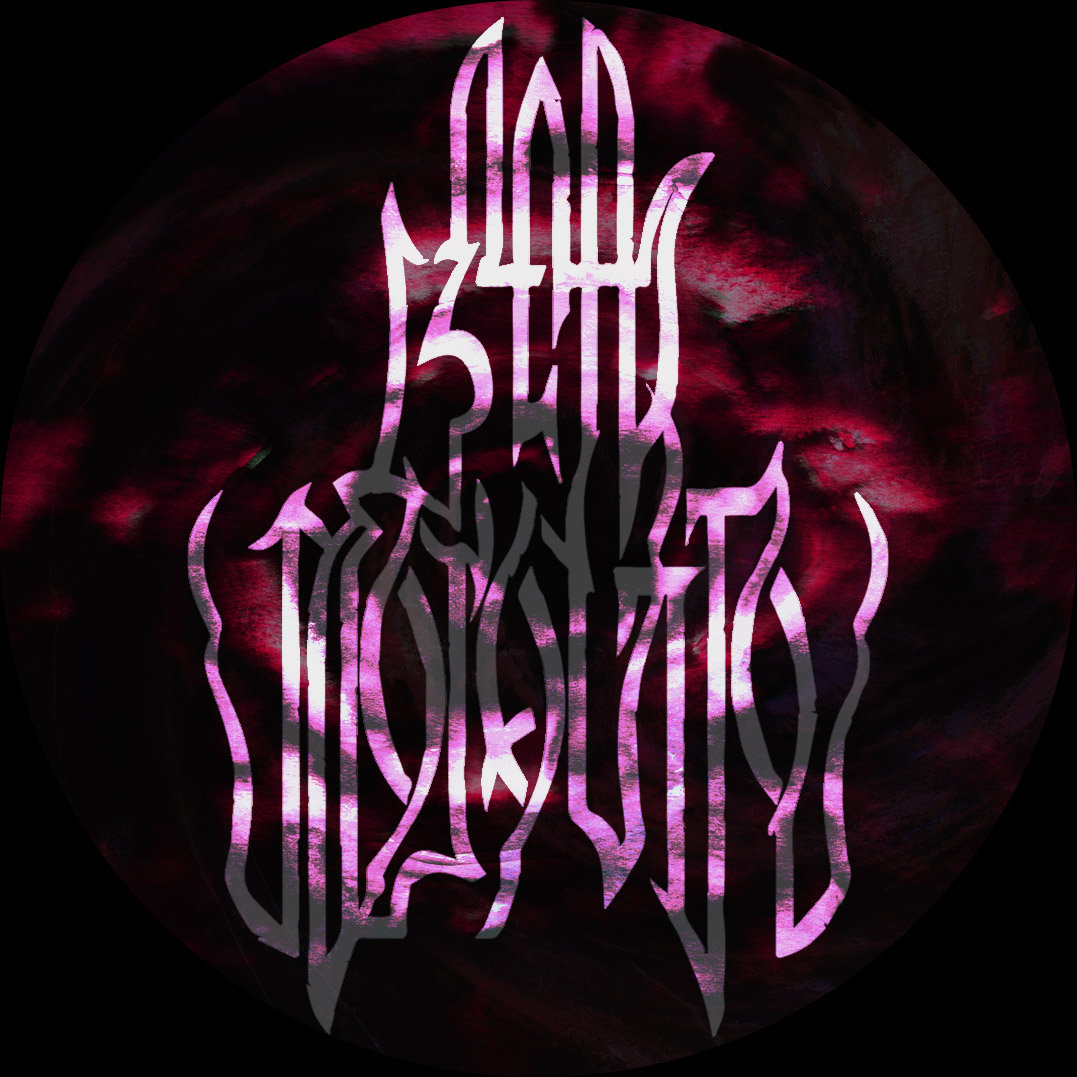 I have been a Sea Mosquito fan since their beautiful 2019 album Inferences, and 2021 Fire, Magic & Venom just took whatever it was that was already great about the UK project and propelled it into the stratosphere. Thought-provoking, inspiring, left-of-field black metal that isn't afraid of taking risks. It isn't afraid of anything. So, getting a brand-new, and very different, track from this brilliant, ampersand-happy project is an absolute joy, especially given the industrial turn this track takes. Beautiful. FFO: Blut as Nord, P.H.O.B.O.S., N.K.V.D.
Astro Choleras – Death Mental, from The End Doesn't Scare Us (Death/Thrash – Independent, 2022).
Pure joy made up by equal parts 1991-ish thrash metal and 1993-ish death metal. That (and that absolutely magical band photo) is a pretty apt description of Astro Choleras, a Tel Aviv-based band that just goes and goes and never stops. Twisting and winding one moment, absolutely murdering the track on another, and just that very special thing that is smart, thoughtful music that also makes you smile. FFO: Sadus, Death, Toxik.
Mamzool – "The Loop," from Mamzool (Prog/ Experimental – Independent, 2022).
Mamzool is the brainchild of Tel Aviv musician Yonatan Benaroche who managed to put some pretty spectacular musicians around him and create a fascinating, sometimes jazzy experimental experience that is informed by anything from prog to dissonant black metal. They released their excellent debut earlier this year. Check it out. FFO: Kayo Dot, Steven Wilson, Some Became Hollow Tubes.
Cancelled Earth – "Cesplit" (Compilation Exclusive)
Over the past year or so Australian one-man cosmic death metal project Cancelled Earth has entered my life and become one of those bands I can just listen to all day, everyday, anytime. They are unrelentingly crushing, ridiculously heavy death metal drenched in a metric ton of blurry atmosphere and slight melodic lines. Portal, I guess, would be one reference that makes sense here, but not really. It's filthy, otherworldly, and essential. FFO: Filthy shit.
Nu Shoyn – "Delirium," from I (Post Metal – Independent, 2022).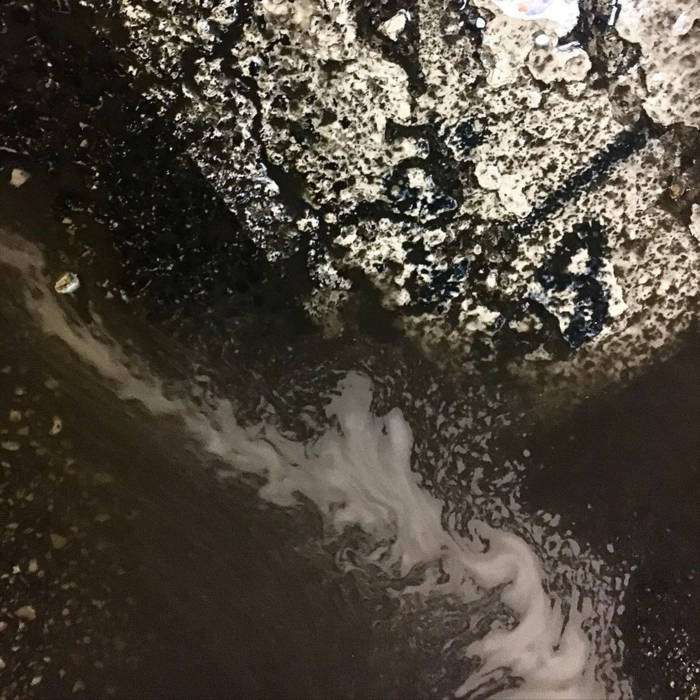 Here's a little something you might have not known: a one-man project with a Yiddish name might have released the best post-metal album of the year (that isn't Russian Circles' Gnosis). Pummeling, creative, spacious, and injects a bit of new life into a genre that has, for the most part, failed to deliver in recent years. Just a fantastic debut and a must for any post-metal fan. FFO: Russian Circles, Callisto, Cult of Luna.
The Electric Garden Art Ensemble – "The Nardy Beat" (Jazz/Fusion/Hip Hop – Compilation Exclusive).
And now for something completely different. I have been a fan of both Yehu Yaron and Guy Shemi for quite some time now, the first for absolute bass and songwriting mastery, and the other as one of my great guitar heroes and one-time member of Israeli cult legends Infectzia. So how happy I am that they came in with this one-off collab of pure jazz-funk instrumentational joy. I ain't metal, but it's fucking awesome. FFO: Fucking awesome.
Trembling Void – The Moon is Falling," from Demo I (Black Metal – Narbentage Produktionen, 2022).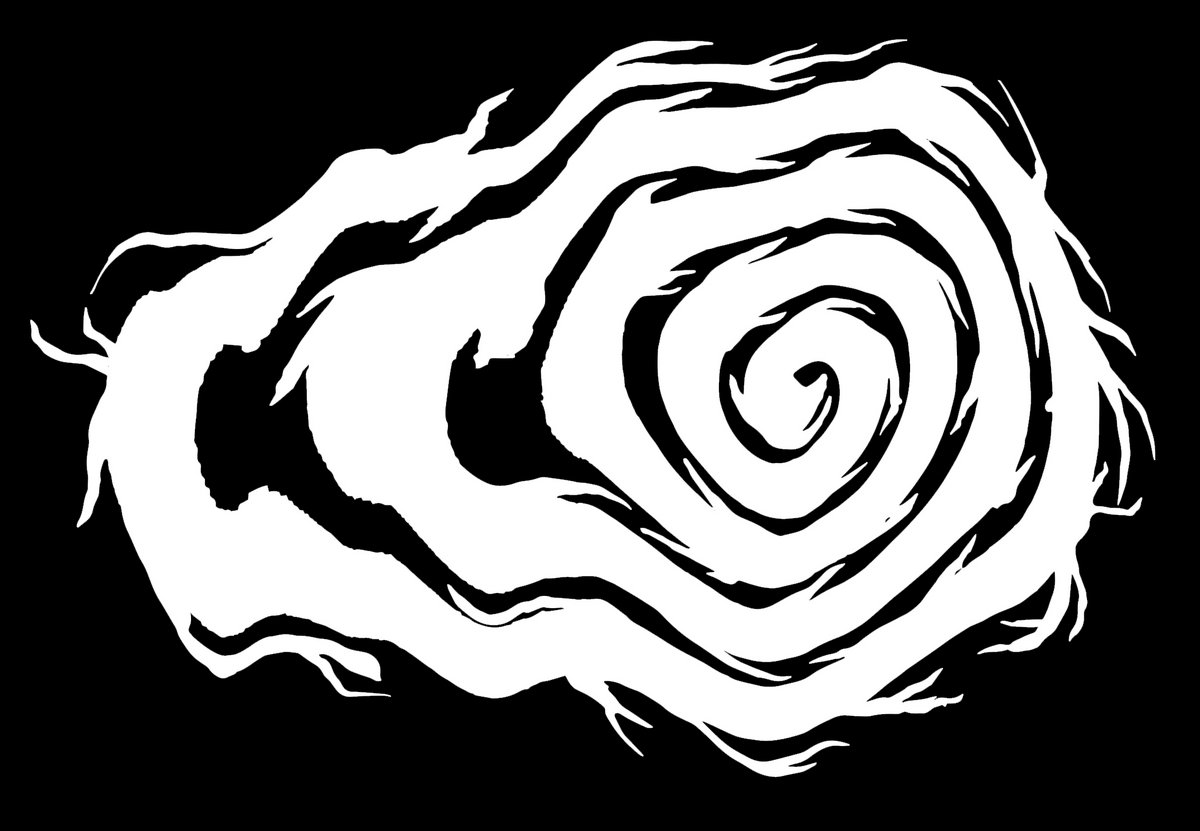 And finally, finishing things off with one of my favorite black metal demos of recent memory. Raw, dynamic, and superbly written, Canadian project Trembling Void is basically what I look for in black metal. Do not miss out, one of the best black metal releases of recent times and there's a debut full length coming as well. FFO: Lamp of Murmuur, The Sun's Journey Through the Night, Ebony Pendant.
That's it! Hope you enjoy the compilation, and if you do please consider supporting and helping spread the word!