NINE SONGS I LIKED THIS WEEK IN LIST FORM OCT 9 – OCT 15
Heyo. Another week of way too much to do, but one salvaged by the news of new music from the Swedish wonder that is Speglas (members of Sweven and all that jazz). I interviewed the band here, you need to listen to their music down below after the jump. Hope everyone is doing OK, and please keep safe.
As always, check out our various interview projects and other cool shit. And if you'd like to keep abreast of the latest, most pressing developments follow us wherever we may roam (Twitter, Facebook, Instagram, Spotify and now also a tape-per-day series on TIK TOK!), and listen to our shitty podcast (YouTube, Spotify, Apple), and to check out our amazing compilation albums. You can support our unholy work here (Patreon), if you feel like it. Early access to our bigger projects, weekly exclusive recommendations and playlists, and that wonderful feeling that you're encouraging a life-consuming habit.
1. Speglas – "Avow," from Time, Futility & Death (Progressive Death Metal – Pulverised Records). WAY BACK in 2015 Speglas released one hell of a beautiful EP, one that I had arrived at retroactively in my search for anything that shared the magic of bands like Morbus Chron or Sweven. Now, finally, Speglas (who shares two members with the aforementioned Sweven) are back with another set of beautiful songs, filled with the spirit and beauty that marks this special, magical extended family of bands. I went ahead an interview the band's frontman Isak as well, you can find it here. Essential music. FFO: Sweven, Morbus Chron, Tribulation.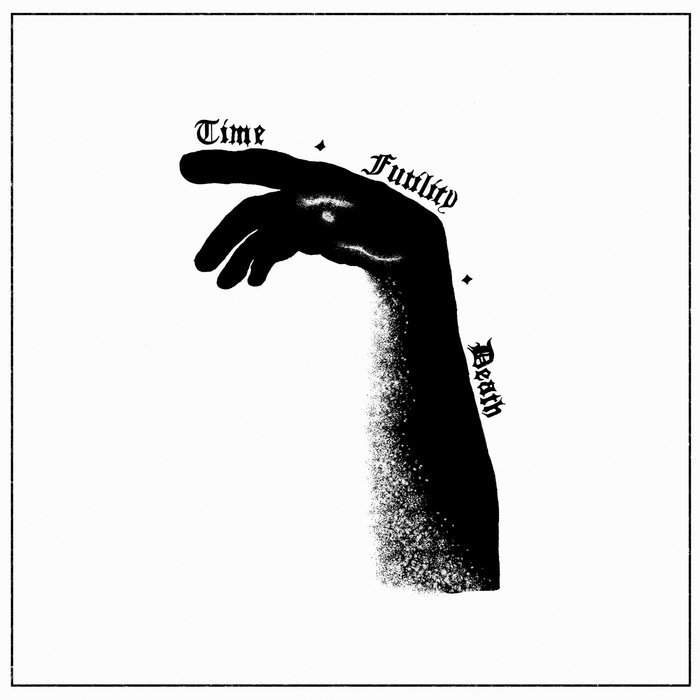 2. Prehistoric War Cult – "Fever Dreams," from Under the Sign of the Red Moon (War Metal/Black Metal – Kellerassel Records). One of the hardest things to do in this life is write, perform, and record an album that sounds like the world is burning and still have it sound, feel, and, ah, puke good. So, if you like Antichrist Siege Machine and or Miasmatic Necrosis you need this album in your life. As simple as that. FFO: I just fucking said it.
3. Abduction – "A Psylacybic Death," from Black Blood (Black/Death Metal – Candlelight Records). Abduction have, and not for a very short while, one of those bands that just do that, whatever that is, to me. They're malicious-sounding without losing a sense of grandeur or melody, they're beautiful without being boring or trite. It's just it. And now, finally back with a new album, they seem to have come back right where they left off with the brilliant Intercontinental Death Conspiracy (of which I wrote here). Essential, nasty black metal. FFO: HAR, Behemoth, Fen.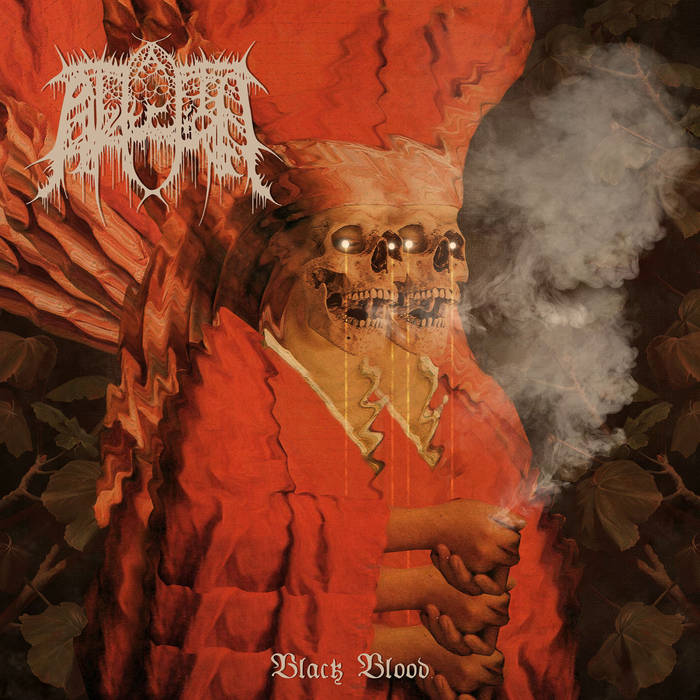 4. Virgin Mother – "Parasite," from Mourning Ritual (Shoegaze/Hardcore – Zegema Beach Records). Seb Alvarez, the vocalist for the incredible hardcore/mathcore outfit meth. released this magnificent solo effort and made me almost almost forget that it's been way too long since the last meth. album (shout out Mathcore Index for this recommendation). And while what you get here isn't that, it's nonetheless an invigorating and original mix of shoegaze, screamo, with some experimental that makes this well worth checking out. FFO: Black Matter Device, Anatomy of Habit, Uniform.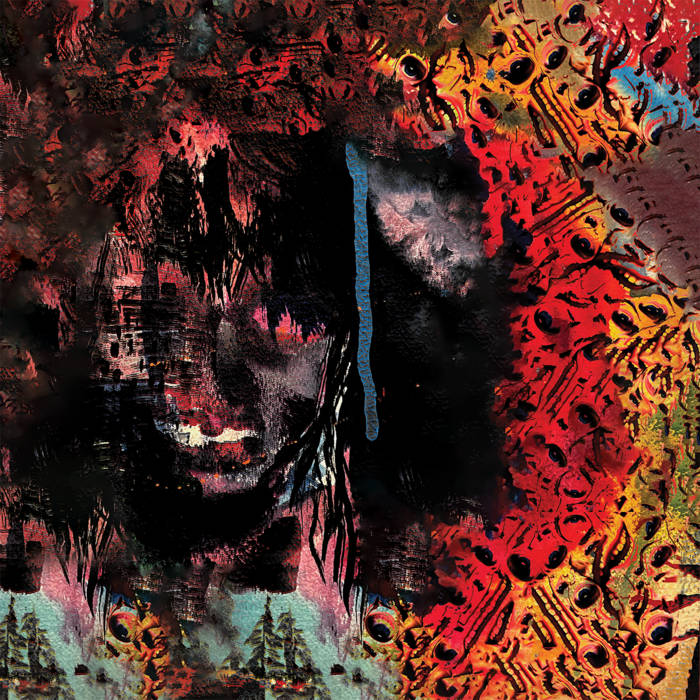 5. Bough Horns – "Chant III," from IV (Atmospheric Black Metal – Independent). This beautiful, moving release sounds as if someone unearthed a long-lost 1990s black metal demo under some wolf-ridden snow and brought it back to life, with a touch of modern ideas. It's that devoted to the original, but, at the same time, that devotion also brings out some truly special moments that feel unique, new, and super depressing. Awesome stuff. FFO: Darkthrone, Xasthur, Koldovstvo
6. Worm – "Shadowside Kingdom," from Bluenothing (Doom Metal – 20 Buck Spin). What made me really want to write about this (upcoming) release is actually the opening title track, which, as I am writing, is not yet available. So, I'll try to channel my emotions about this EP via this existing single: masterful, moving, emotive, perfect doom with topped with that special Phil Tougas that makes me want to vomit Marty-Friedman-shaped rainbows. This, my dear friends, is the actual real deal. FFO: Vomiting exotic scales.
7. Lindow Moss – "Dankthrone," from Run Free, Run Amok: .​.​.​.​.​Among Dark Satan (Black Metal/Punk – Independent). A couple of years ago I wrote about this fiery project's last demo, the great Seconds to Kill: Council Estate Druidry. Fucking loved that. Now these wild people are back to incinerate your eyes and scorch your soul with black metal that sounds so primal it turns to punk, or punk so unhinged it sounds like black metal. Either way: Awesome. FFO: Darkthrone, Rigorous Institution, Extreme Noise Terror.
8. Rotheads – "Spectral Visitation," from Slither In Slime (Death Metal – Memento Mori). A nasty, compelling album of altar-building, knuckle-dragging death metal that feels smart, dynamic and fucking amazing. Not sure I've ever heard of these Romanian killers, but I sure as hell heard them now. Powerful, big, catchy, and great. FFO: Vastum, Cerebral Rot, Paradise Lost.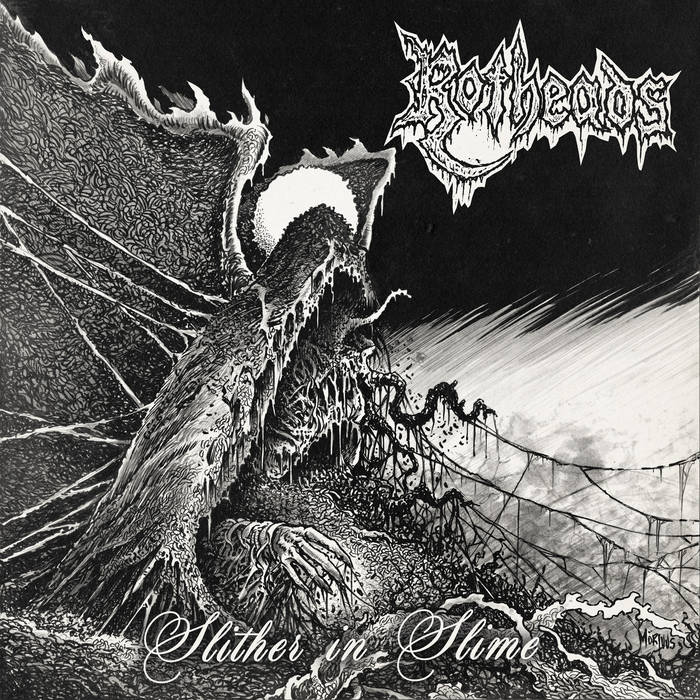 9. Vicissitude – "NN III," from Neolithic Necrocannibals (Death Metal – Independent). I, apparently, ordered this album, and was struck with the reality of not remembering ever pre-ordering it. Not wholly surprising, but somewhat strange. And then I went to remind myself what it is that I apparently pre-ordered and this little release then proceeded to massacre my soul. Massive, reverb-drenched, ritualistic death metal that sounds like literal hell as a black pit of riffs. What's not to like? FFO: You know, hell.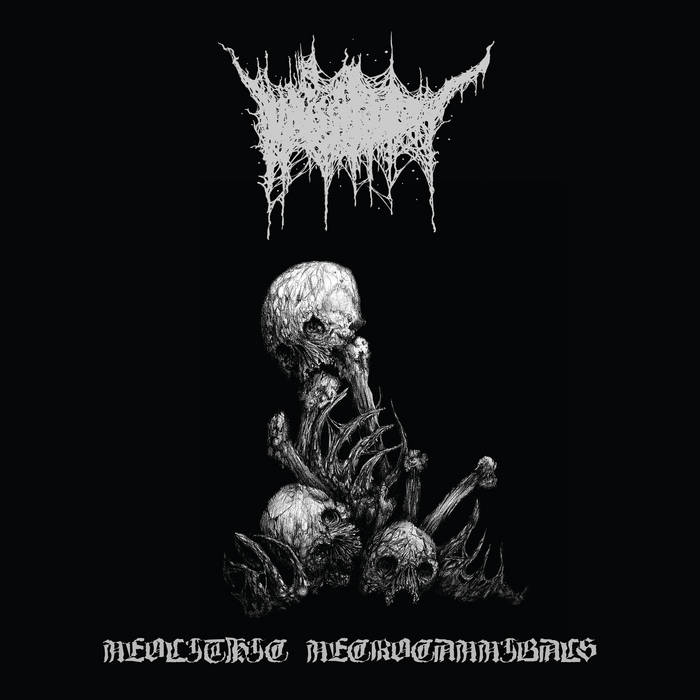 FIVE MORE THINGS YOU NEED TO KNOW
ONE: Botanist signed to Prophecy Productions, and are reissuing a bunch of stuff. I hope this means new music coming soon.
TWO: As part of my recent interview with Isak of Speglas/Sweven he mentioned this album and band, Gösta Berlings Saga, of whom I have never heard. And it's fucking amazing.
THREE: New Birds in a Row album is out and is wonderful.
FOUR: Regardless of what you might hear, making stuff is better than people liking stuff. Facts only.
FIVE: New Black Metal Rainbows compilation is announced and it's both massive and massively good. Get it, listen to it, give them your money.
ONE LAST THING, PROMISE: Virus and Fugazi are both unique in that they are bands that released multiple albums that effectively wrote one long incredible album their entire career. A miracle of modern music.