NINE SONGS I LIKED THIS WEEK IN LIST FORM OCT 22 – OCT 29
Other than stressing over life, kids, work, and breathing, I basically did one thing this week: Listened to three new and upcoming albums (aside from the wonderful crop below, naturally), all already mentioned in the not-so-hallow halls of this site: Worm, Cryptae, and Skythala. Not only some of the best albums of the year, but some of the best albums in any year, period. A lot to be excited about. Many thanks to my Patreon supporters. You rock my world, and will be receiving a monster Patreon-exclusive recommendation post very soon.
As always, check out our various interview projects and other cool shit. And if you'd like to keep abreast of the latest, most pressing developments follow us wherever we may roam (Twitter, Facebook, Instagram, Spotify and now also a tape-per-day series on TIK TOK!), and listen to our shitty podcast (YouTube, Spotify, Apple), and to check out our amazing compilation albums. You can support our unholy work here (Patreon), if you feel like it. Early access to our bigger projects, weekly exclusive recommendations and playlists, and that wonderful feeling that you're encouraging a life-consuming habit.
1. The Krinkles – "Being Powerful is Cool (I Love To Work For Minimum Wage)," from It's Great To Be Alive (Black Metal/Punk – Independent). Something of an experiment in creating hardcore by some of the brightest and weirdest, including members of Suffering Hour, Crowhurst, and Pig Destroyer. I think the prompt was "let's make a hardcore record," but the result is Suffering Hour riffs done much faster with screaming vocals. Which, I think, falls not on "hardcore," per se, but on "awesome fast music" that really doesn't fit in any category. FFO: Karkait, Kluvim, Lindow Moss.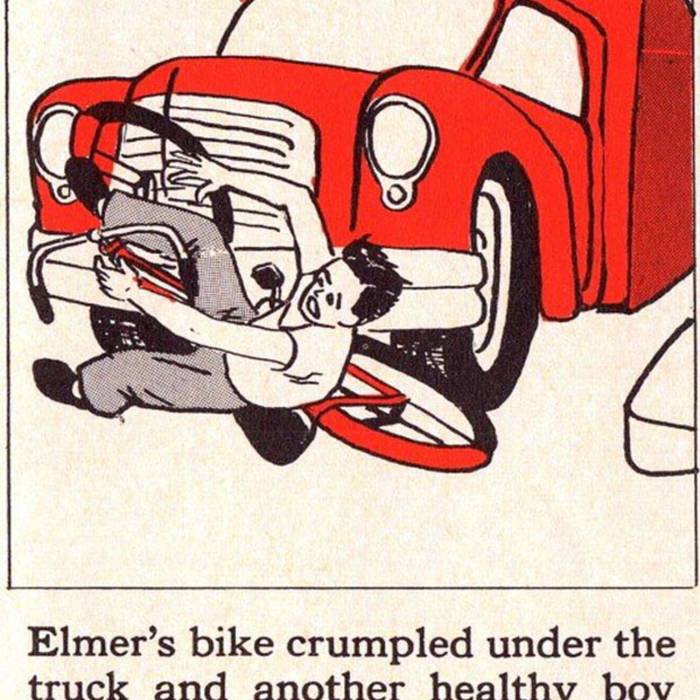 2. Ggu:ll – "Falter," from Ex Est (Doom Metal/Post-Hardcore – Consouling Sounds). The only reason I know Ggu:ll without me being (explicitly) Dutch is that Taratus exists and are and have been awesome for so, so long. But aside form Tartarus being awesome, and aside from their creepy cat stickers, Ggu:ll has been on my radar for quite some time, which is also why I know this is their first release in a long time. And here they re-emerge, into an internet-ridden space where in one second everyone can know about them, and how appropriate and great that is. Atmosphere and agony for fucking days. FFO: Amenra, Inter Arma, Cult of Luna.
3. Ušumgal – "Siege Upon Walls of Ur," from Demo MMXXII (War Metal – Independent). If you somewhat follow this blog on social media then you already know this short demo made me lose my shit earlier this week. I mean, I'm on the edge of losing my shit just writing about it. Primal, visceral, black/death-tastic war metal that sounds like the missing link between Antichrist Siege Machine and Miasmatic Necrosis. Blasts for days, cruelty for days, crushing your Mesopotamian foes for days. Don't sleep. FFO: Antichrist Siege Machine, Diocletian, Prehistoric War Cult.
4. eyelet – "Couldn't Bury Hurt," from Cube – A 6​-​Way Split (Screamo/Post-Rock – Zegema Beach Records). I somehow missed the fact that the authors of one of my favorite albums of 2021 released a couple of new tracks for this awesome split (you can find the whole thing here). One of the best screamo/post-whatever acts out there right now, seamlessly combining that "my life is over" urgency and melodrama of screamo with the pace, patience and intelligence of post-rock or post-hardcore. Fantastic stuff, as always. FFO: Envy, atameo, Explosions in the Sky.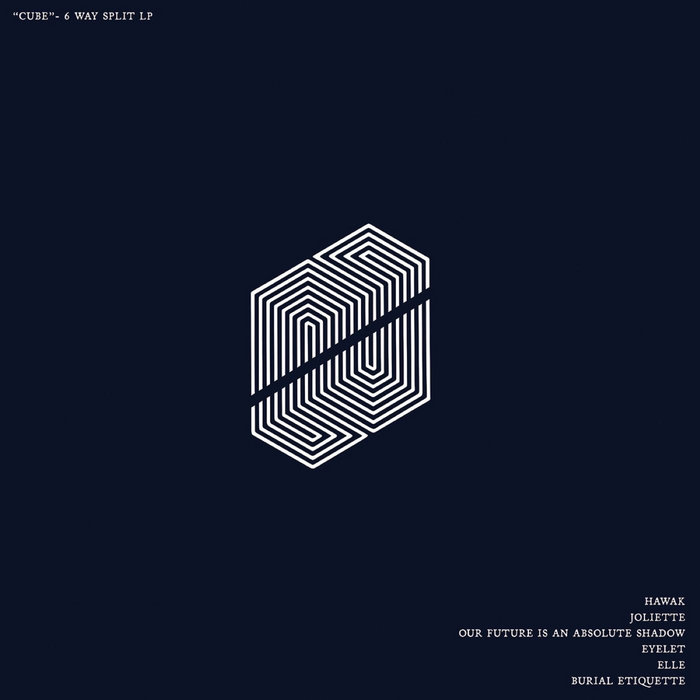 5. ORM – "Fra dyden," from Intet • Altet (Atmospheric Black Metal / Post-Metal – Indisciplinarian). One of two albums to appear in this week's list that will perhaps extract some "Oh shit, Ron, kind of late on this one, no?" from my reader's immaculate lips. But, such is life. And when life delivers music this profound, this well-paced, this thoughtful and this emotional, well then, life can be OK. At times. Don't take it too far. Magnificent songcraft and production here, and one of those rare 2022 releases that causes me to actually, for a few (a lot) minutes lost who I am. FFO: Wolves in the Throne Room, Afsky, Alda.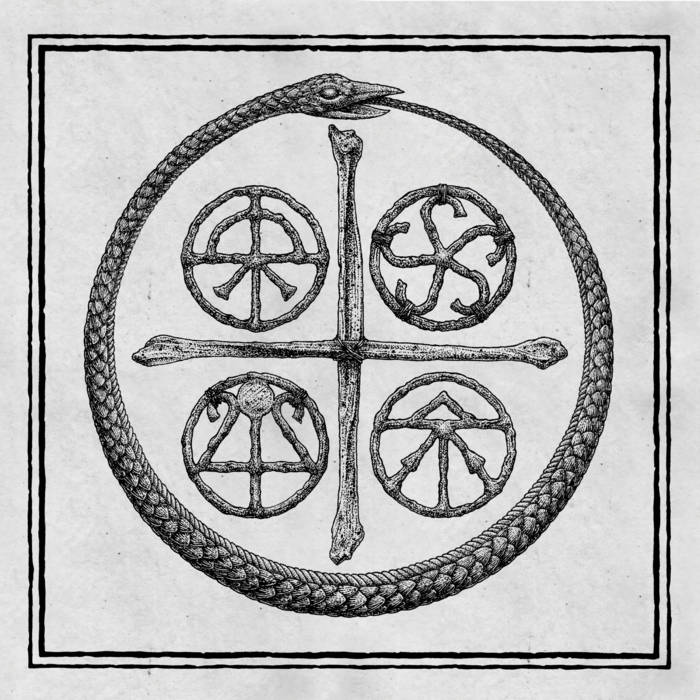 6. Iskandr – "Knagend Zout" (Folk / Post-Black Metal – Eisenwald). Well, the Dutch wonder-project Iskandr told you things were going to switch up in their next release, and here, with this first taste of that yet-unnamed album, we see just how far that change goes. Gone is the larger-than-life black metal vibe, gone is the breadth and size of their atmosphere, and welcome into a world of subterranean feeling and the slight scent of tears. Did I necessarily see this coming, despite the "hint hint hint" they dropped with "Glas"? No. But wherever Mr. O. wants to go, I'll be right there with him. This sounds gorgeous. FFO: Rope Sect, The Path of Memory, The Ruins of Beverast.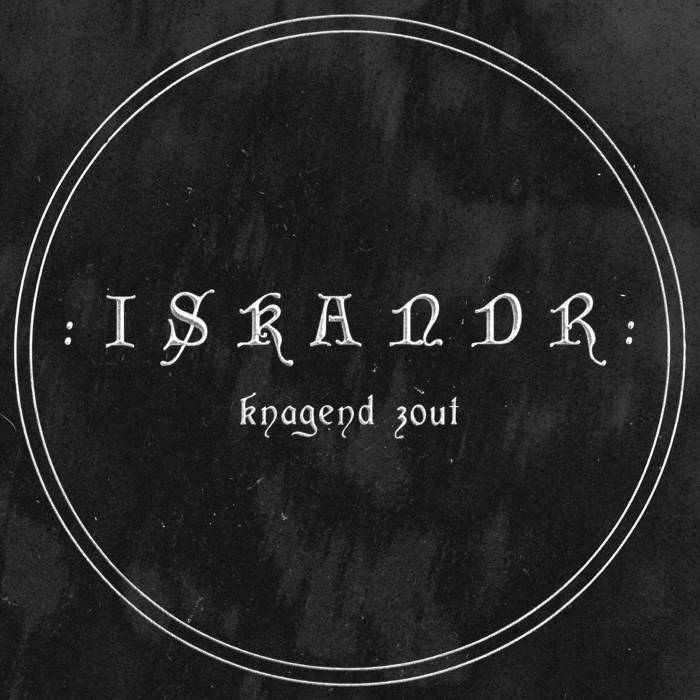 7. Maya Homburger, Barry Guy, Lucas Niggli – "Aglais," from Acanthis (Modern Classical Music – Maya Recordings). As some of you might or might not know, I've been dipping my nose into trying to figure out what's the kind of classical music that I would like. This resulted in a lot of trial and error, and one sometimes-neglected, sometimes-updated Spotify playlist. But it isn't often I write about it here (though I do mention it from time to time, as in the bottom of this post), because it isn't that often that a recording really takes my breath away. But that's the case here. If I could, I would die in this music. FFO: Dying in music. And also kind of Ligeti and Penderecki.
8. Autonoesis – ״Moon of Foul Magics," from Moon of Foul Magics (Thrash/Black Metal – Independent). Well, this is the second album in the "Ron! What is up with you?!" series, and boy oh boy is it a thrasher. It has everything: heavy metal melodies, medieval black metal flourishes, fantastic pace, thrashy parts that feel urgent and cool, and leads. Oh, the leads. This and the new Worm are just giving lead playing a whole second wind right now, to the point that I feel like I'm actually looking at the Marty Friedman Crate amps commerical I had hanging on my wall as a teenager. Wow, wow. FFO: Wow.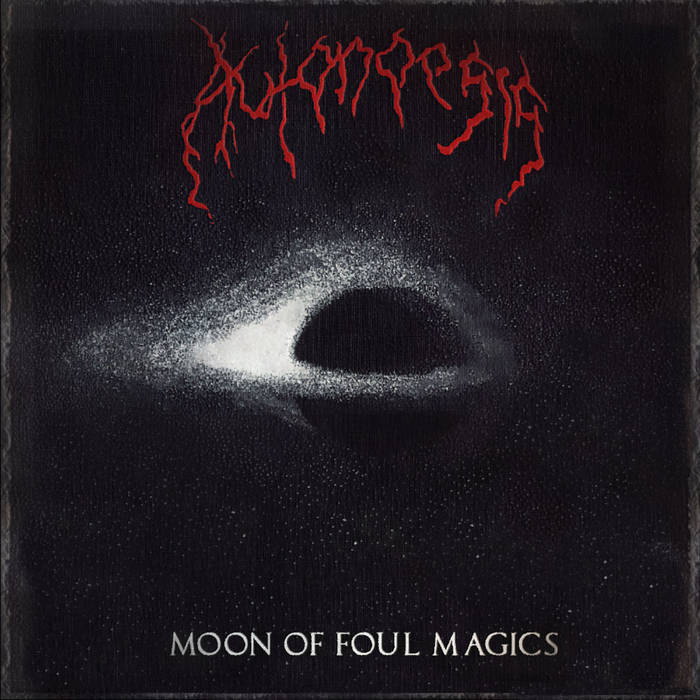 9. Throwing Bricks – "Hall of Mirrors," from The Burden (Post-Hardcore/Post-Metal – Tartarus Records). I owe this one to the good gentlepeople over at Dutch metal Twitter. Never head of these dudes, but this is already one of the more rewarding "let's just call it post metal for the hell of it" albums I've heard thus far this year. And this track is especially interesting, combining that "way too big and sad" atmosphere of post-whatever metal with a very aggressive, almost Converge-like intensity. Pretty fucking cool. And that cover art is just perfection. FFO: Cult of Luna, LLNN, Year of No Light.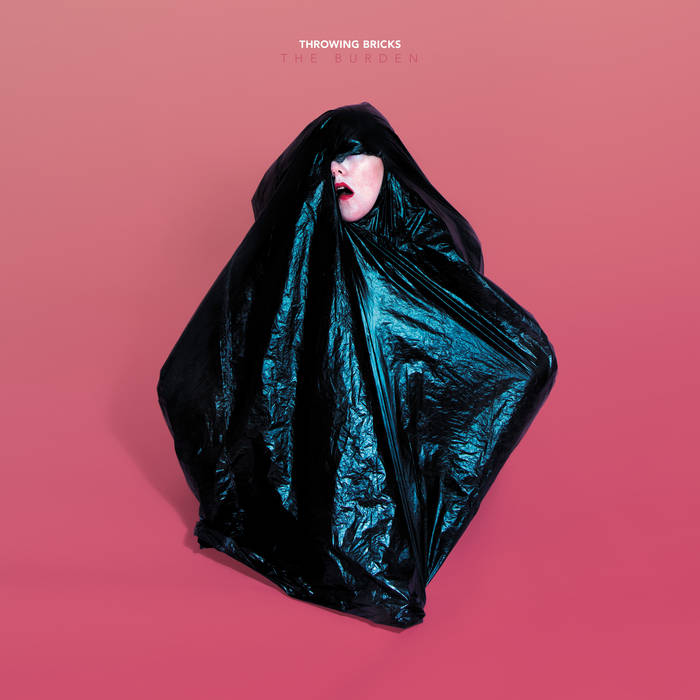 FIVE MORE THINGS YOU NEED TO KNOW
ONE: Totenmesse, Odraza's more straight-forward, aggressive cousin, are working one a follow up to their hugely underrated 2018 album, To.
TWO: Don't miss out on the debut Deathsiege album, via Everlasting Spew. Top-notch, break-neck death metal.
THREE: Fleshvessel seem to be teasing a new release. In case you forgot what that means.
FOUR: Life continues to be an incessant landslide of stuff. Hopefully something good comes from all this doing-while-worrying.
FIVE: Given the Halloween theme that seems to be taking over the universe, there's not better way to get creeped the fuck out than by checking out the new album from Finnish darkwave project Vomitriste.
ONE LAST THING, PROMISE: The new Daeva album is quite nice, but this track is a real ripper.