NINE SONGS I LIKED THIS WEEK IN LIST FORM OCT 30 – NOV 5
Same as every week. Overworked, over-excited, over-anxious, and tired. Roadburn announcements season is upon us again, which means another winter and spring of heartache. What the kids call FOMO, I believe. One day. Thank you very much for all you Patreon people and just reading people in general. Your existence is proof that the world sucks less.
As always, check out our various interview projects and other cool shit. And if you'd like to keep abreast of the latest, most pressing developments follow us wherever we may roam (Twitter, Facebook, Instagram, Spotify and now also a tape-per-day series on TIK TOK!), and listen to our shitty podcast (YouTube, Spotify, Apple), and to check out our amazing compilation albums. You can support our unholy work here (Patreon), if you feel like it. Early access to our bigger projects, weekly exclusive recommendations and playlists, and that wonderful feeling that you're encouraging a life-consuming habit.
1. Bad Manor – "The Study, Filled With Books," from The Haunting (Raw Black Metal – Avantgarde Music / Ordo Vampyr Orientis). In one of life's greatest paradoxes, lo-fi and filth only work if they attempt to be beautiful. The beauty is, then, not the result of the choice of using solid-state amps in a basement, but to try and use solid-states amps in a basement in order to make something grand and special. That's not necessarily an easy thing to accomplish, but my sense is that Bad Manor (worst/best pun name ever) does just that. It's theatrical, other-worldly, fantastical-to-the-point-of-channeling-Attila in its vocal presentation, and pinned down by a metric ton of dirty atmosphere and, ah, stuff. Intriguing release and one that I suspect will grow on me even further with time. FFO: Revenant Marquis, Ebony Pendant, Departure Chandelier.
2. Whorror -"Killing in Evernight," from Killing in Evernight (Raw Black Metal/Doom – Independent). Funny release this one. On one hand, I find it teetering on the edge between "cool as lo fi" and "horrible as lo fi," and on the other I can't seem to stop listening to it. There's something about how abyssal everything sounds, how depraved and dungeon-y while somehow really well-written and interesting that prevents me from switching to anything else until it's done. Quite the mystery, really, but maybe that's where all great art comes from. FFO: Blasting black metal on a boombox while stranded in an ancient ruin without food.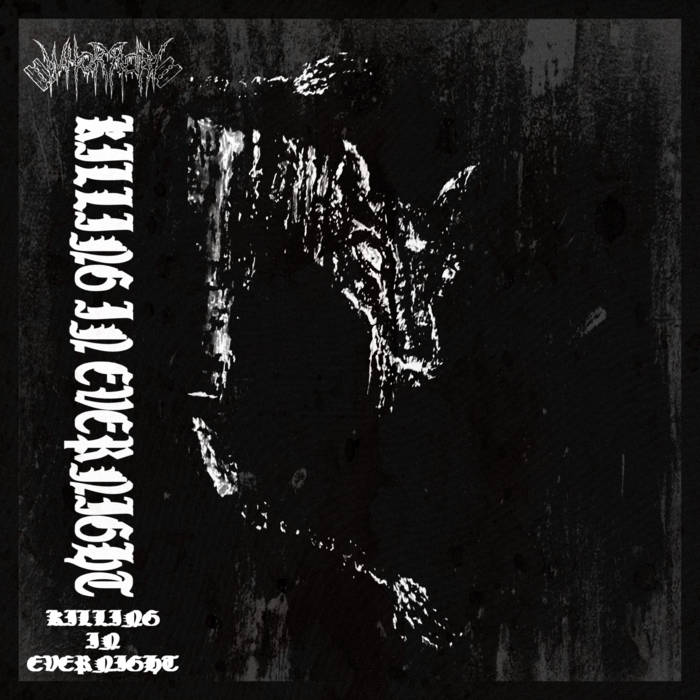 3. Holly Caught a Contract High – "Don​-​Peri​-​Don at 4's Cabaret," from EP3 (Grindcore/Cybergrind – Tomb Tree Tapes). Well, it seems that basement music is the theme of this post thus far, so, fuck it. A blasting of unrelenting, mechanical, emotionally wrecked violence in the form of a few very short tracks that feel like being skewered alive on the hot plate of modern life. Who wouldn't be into that? FFO: Pain?
4. Agriculture – "The Circle Chant," from The Circle Chant (Black Metal/Blackgaze – Vita Detestabilis Records / Fiadh Productions). Took me a while to get to this one, but here I fucking am. And let me tell you, god-damn. It's about fucking time someone picked up on the Sunbather vibe and submerged it into the pit of despair. Borderline screamo, borderline black metal, super-duper Deafheaven-y and just super fun. Fun? I know. FFO: Deafheaven, Alcest, and Deafheaven again.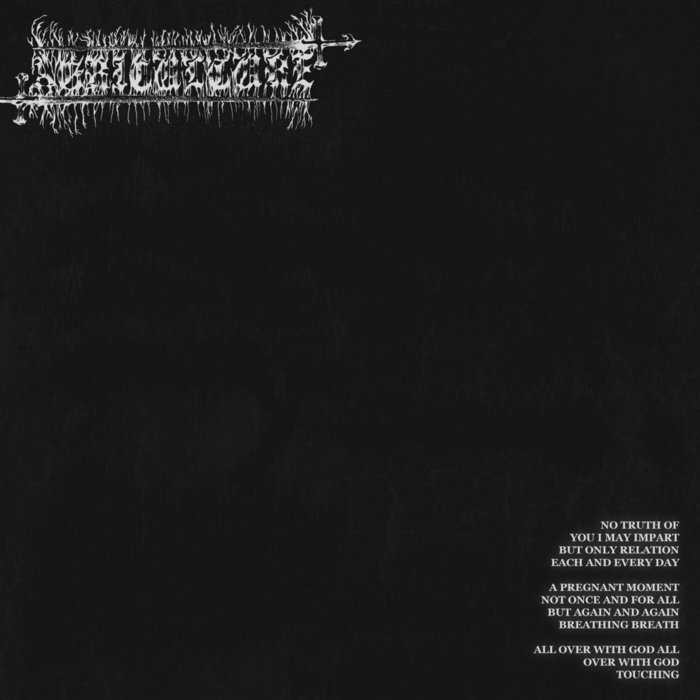 5. Ayyur – "An Empty Hand Has Nothing to Give," from Hidden Rooms Sessions I (Goth/Black Metal – Xenoglossy Productions / Hidden Rooms Recordings). Xenoglossy Productions puts out the best shit. I mean, between this, the Theomachia and the Tome of the Unreplenished albums they've released some of the best, shall we say, goth-informed black metal this year. But I digress. First of all, an empty hand can indeed give you something, it can give you nothing. And that's exactly what I get here: the tender, black-lipsticked kiss of nothing. It's bleak but with feeling, it's beautiful and dark. It's basically one of the most invigorating, cool things I've heard all year. Easy. FFO: Choshech, 夢遊病者, Emptiness.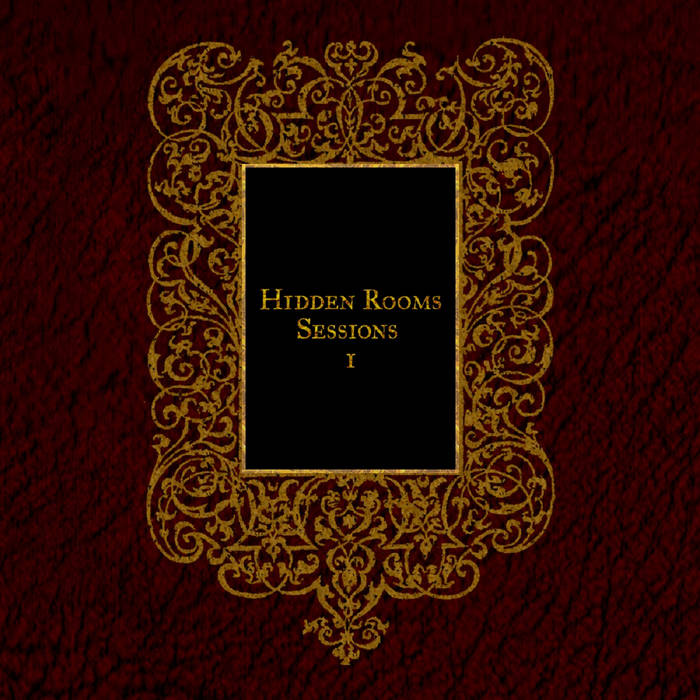 6. Déhà – "Below," from Eerie (Doom Metal – Musical Excrements). Déhà is someone easily taken for granted. I know I've written this before, and, in fact, I believe I have written something along these lines basically every time I write about his music. So, very unoriginal of me, I know. But none of that changes the fact that Déhà is someone easily taken for granted. Everything he dreams of, everything he touches hits just the mark of that mood, or moment, or genre. And it always seems so effortless. Fuck that guy. Anyhow, this is basically a compilation of what in his mind is "throwaway stuff" or "things that don't fit anywhere," which, really, I mean, if I was a musician trying hard to do things well and I would encounter the kind of stuff Déhà considers to be throwaway, I would end everything and change careers and start packing groceries. Immaculate doom, wonderful feeling, from one of the most inhuman humans on this planet. FFO: My Dying Bride, Paradise Lost, Substance for God.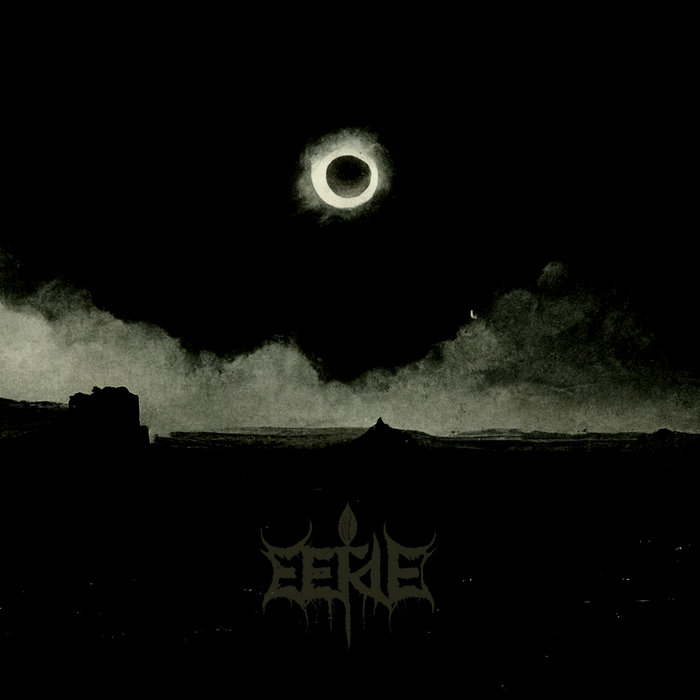 7. The Antichrist Imperium – "Vilest of Beasts," from Volume III: Satan In His Original Glory (Prog Black/Death – Apocalyptic Witchcraft Recordings). I mean, I guess I wasn't kidding that is turning out to be a dark post. I've been sitting on this one for a while, not really sure why. It's beautiful, it's tasteful, it's immaculately written and recorded. Maybe I don't like writing about those things? Who knows. And this is very much a throwback affair: Akercocke's proggy face as it appears through the haze of that magical late 90s/early 2000s sound. It's glossy, it's well-placed, and it just fits. Music to drive over enemies to. FFO:  Akercocke, Sigh, Enslaved.
8. The Sawtooth Grin – "Niagara Falls, Frankie Angel," from Good. (Mathcore/Screamo – Wax Vessel). I mean, the first record in 20 years from a band I have never heard of, that's always nice. I mean, the feeling of ignorance and the lack of self worth that comes with it aren't great, but the the discovery is. And the music, well. The music is surreal, unhinged, and whacky and still somehow feels like it's all controlled by a master conductor. The music kind, not the train kind. What an absolute and rare joy. FFO: Frontierer, Orchid, Black Matter Device.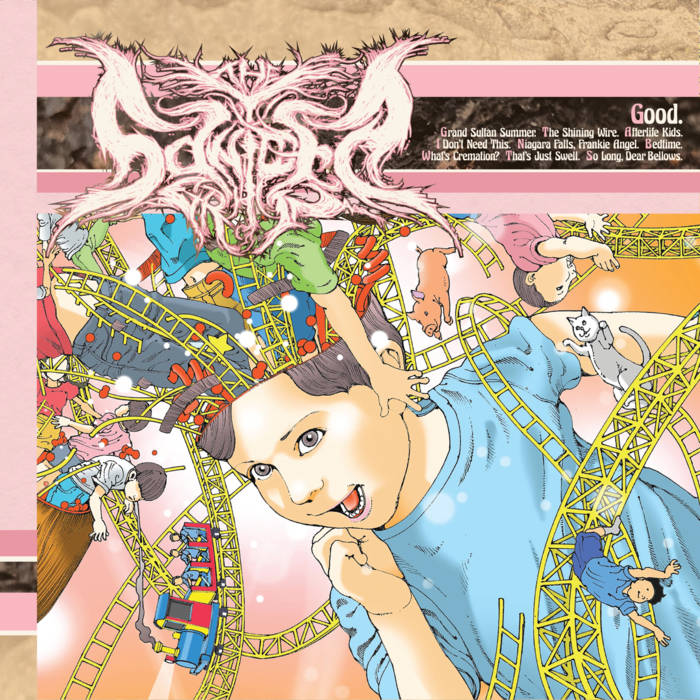 9. Excrescence – "Masticated Labia Coagulation," from Inescapable Anatomical Deterioration (Brutal Technical Death Metal –  New Standard Elite). Not everyone is a fan of being in someone else's digestive system, floating around their colon, their lungs filling with stomach acids. But, at times, that is a mood I can enjoy. There's so much shit (literally!) going on at the same time here, so much orchestrated chaos, that it almost relaxes me. Music to write research grants to. FFO: Wormed. Origin, Disgorge.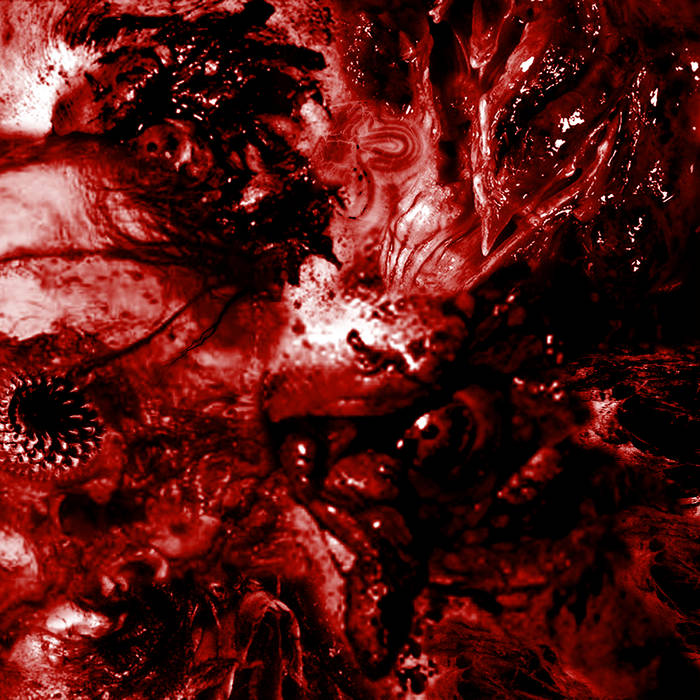 FIVE MORE THINGS YOU NEED TO KNOW
ONE: I mean, I don't know what this new Kurushimi project is, but from the looks of the people participating – GOD DAMN.
TWO: Sentient Ruin are reissuing the Antimonument album, of which, naturally, you have already read here, along with two new tracks and a whole remaster.
THREE: Cryptae released a second single from their AOTY-worthy new album. Don't be stupid.
FOUR: Another great interview added to the pipeline this week, really truly great. Too bad it takes months of work to get it out.
FIVE: New Epitaphe-related project called Eventide. Here's a video from their first show. Proggy weirdness.
ONE LAST THING, PROMISE: Watch out for that new Haavard album coming out soon – he said, again – just wonderful.