NINE SONGS I LIKED THIS WEEK IN LIST FORM DEC 25 – DEC 31
I have been so knocked over the head with the whole year-end nonsense that as of right now my brain needs to unwind. So this is not the usual post. It might have metal in it, it might not, but it for sure will be mostly quite un-metal. To a point, that is, since if you're in the business of terrifying, bewildering, brain-punching music, then that's still the name of the game. Let's see how this goes.
Thank you very much to Alexis who blasted into my world this week by joining the hell out of my Patreon. You rule, and you made this week 45 percent better. At least. Endless gratitude. 
As always, check out our various interview projects and other cool shit. And if you'd like to keep abreast of the latest, most pressing developments follow us wherever we may roam (Twitter, Facebook, Instagram, Spotify and now also a tape-per-day series on TIK TOK!), and listen to our shitty podcast (YouTube, Spotify, Apple), and to check out our amazing compilation albums. You can support our unholy work here (Patreon), if you feel like it. Early access to our bigger projects, weekly exclusive recommendations and playlists, and that wonderful feeling that you're encouraging a life-consuming habit.
1. Battle Trance – "Green of Winter I," from Green of Winter (Jazz / Experimental – New Amsterdam Records). The fourth album by New York-based mind-attacking jazz /experimental project Battle Trance is exactly the sum of their two-word name. It feels like a war, a heavenly host of voices, instruments, love, and hate pitching their swords and murdering my brain, while, at the same time, sending me into a deep state of consciousness and mediation. I have no idea what this music is, I have no idea how one even attempts to make it, but I can tell you that this albums is without a doubt one of the most impactful, inspiring pieces of music I have heard in 2020, in any genre. In my mind, if you're in the Scarcity, Ustalost, SkyThala space of experimental black metal then the waves produced by this stunning album will, I think, move your brain just right.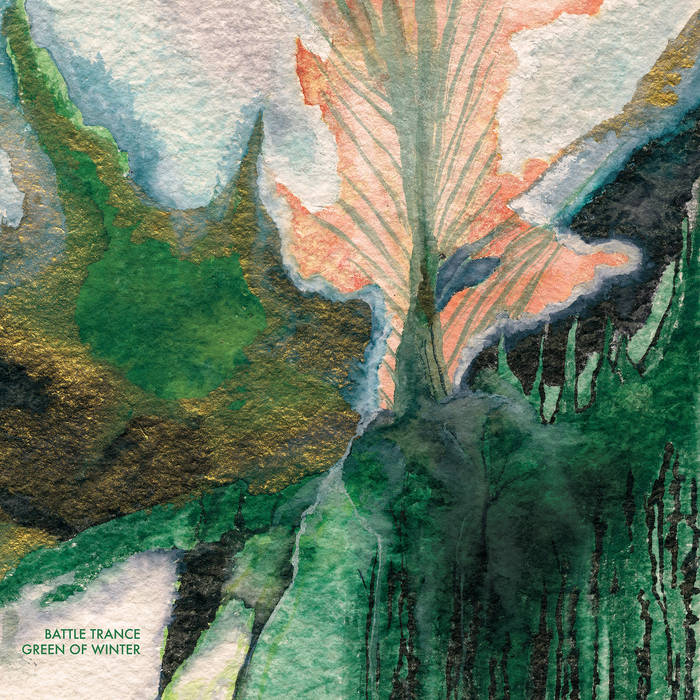 2. Simon McCorry – "Ascendance," from The Illusion of Beginnings & Endings (Experimental / Modern Classical – Close Recordings). If the long, bony hands of Battle Trace stirred up my synapses and rebuilt my brain, then Simon McCorry's minimalist masterpiece is the balm place on the bleeding brain. It heals, the pace is quite different, naturally, but it goes just as deep. Sometimes it feels like the tones themselves, the way his cello resonates, is equivalent to very dissonant, very heavy experiences with much more "extreme" forms of music. I think cello is becoming my favorite classical instrument, and since I know absolutely nothing about this entire field of human endeavor I will say I was getting heavy vibes of another composer whose work on cello I have come to love: Kaija Saariaho. Mesmerizingly beautiful.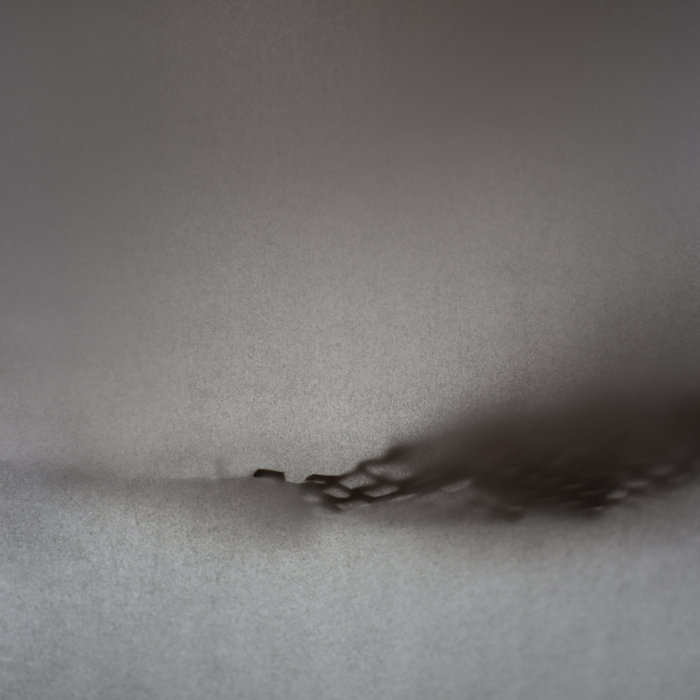 3. Colin Stetson – "Cerberus," from Chim​æ​ra I (Experimental – Room40). In my very narrow, very boneheaded eyes (can eyes be boneheaded?) Colin Stetson's work has been for me the very definition of "classical-adjacent music that makes sense as metal." And I don't say this because of his collaborations with metal musicians, which saw one beautiful example this year with the absolutely stunning recent Cult of Luna album (#7 on my list), but because whatever frequencies he belts out of his ever-cycling baritone sax feel like the moist earth from which all terrifying music comes from. This latest album from him, which came out recently enough but to which I am only now getting, is an abstraction of the multi-vocal, ever-busy approach, while still maintaining that earth-moistening power. I want to grow up to be Colin Stetson.   
4. Leon Brichard, Gene Calderazzo, Idris Rahman  – "Mu sessions 21st April 2022 Second Set Part 1," from  Live at Mu 22nd of April 2022 (Experimental Jazz – CMN LDN). More sax, which, I think, might be fitting, given the Colin Stetson connection above. This time it's from a much more "jazzy" place, to the point where it actually sounds like jazz to my very untrained ear. But there's something broken, atmospheric, and weird about it that takes off what I feel is the saccharine aspect of jazz that I really don't like (I seem to not like it in my classical music either) enough to make it both melodic and interesting.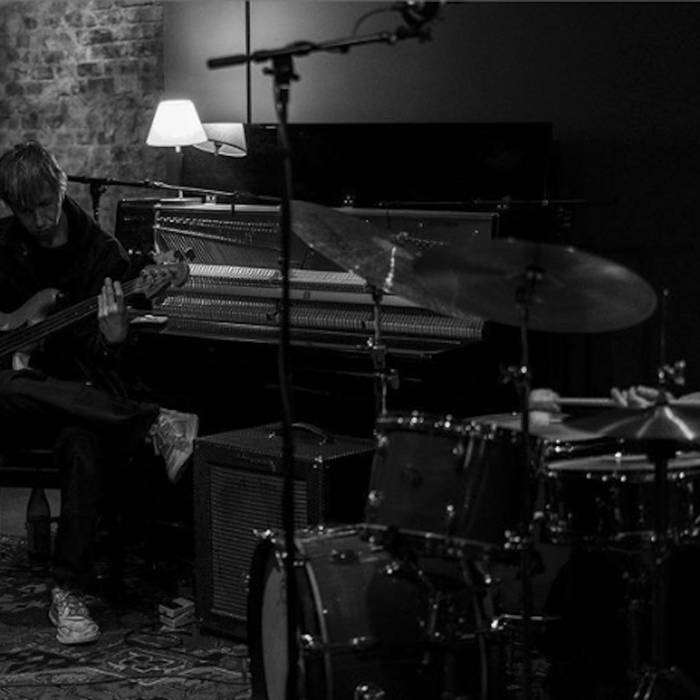 5. Kali Malone – "Living Torch II," from Living Torch (Experimental – Portraits GRM). This is the point in the post, I guess, where I'm catching myself in the act of loving music. And by "catching myself in the act" I mean noticing patterns, or things I enjoy more or am attracted to more, and that thing I'm noticing here is a subtle determinism. I think I'll just call it that, this sense of being trapped in something that is kind of moving but not really. And while this might very well apply to the kind of metal I love, it seems to apply quite well to this swelling, disturbing, and frankly shimmeringly beautiful piece from Swedish artist Kali Malone. It's all going, there's this faint sense that it's all going somewhere, but no real idea if that is in fact an illusion or not. And that space, between movement and stasis, that's where the magic is.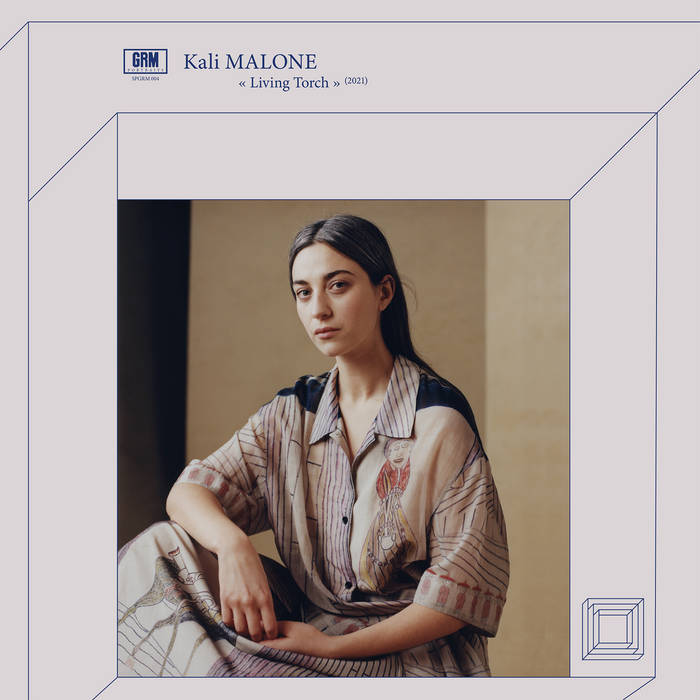 6. FesterDecay – "Rotten Fester Decay," from Reality Rotten To The Core (Goregrind – Everlasting Spew Records). I know I said none or almost no metal but, as I have stated repeatedly, grindcore as as close to modern classical music in my mind as anything on earth. Mostly because I'm weird, but also because I'm right. Gotta admit it, that stressful serenity in Kali Malone works off really well with this beautifully-gross track from Japanese band FesterDecay. I wrote about their (brilliant) previous releases here, and was right! This looks to be a very exciting opening act for 2023. I won't do a "FFO" since it's not that kind of post, but, yeah, Pharmacist. 
7. Silvia Tarozzi & Deborah Walker – "Dondina," from Canti di guerra, di lavoro e d​'​amore (Modern Classical / Improvisational – Unseen Worlds). What does this even sound like? Well, it sounds like a chant, or a prayer. It sounds like folk music gone wrong. It sounds like something very beautiful breaking down while remaining, somehow, beautiful. And it sounds like a volin and a cello (again with the cello!) clashing in the most profoundly beautiful way. Being the nincompoop that I am, I obviously know nothing or either Silvia Tarozzi or  Deborah Walker. But I want to be their friend now. I want to know people who can make things sound like this. Stellar. 
8. Tyondai Braxton – "TK2_Wavefolder," from Telekinesis (Experimental – New Amsterdam Records). Fun fact: I interviewed brilliant composer Tyondai Braxton in 2015 about his work post-Battles. Another fun fact: That interview has completely disappeared off of the face of the earth! I mean, I can find it in my inbox, but not online. Interesting. Regardless, one of the most unique, weird, and fascinating voices in any kind of music. If confusion and awkward pauses are part of your love language, then love.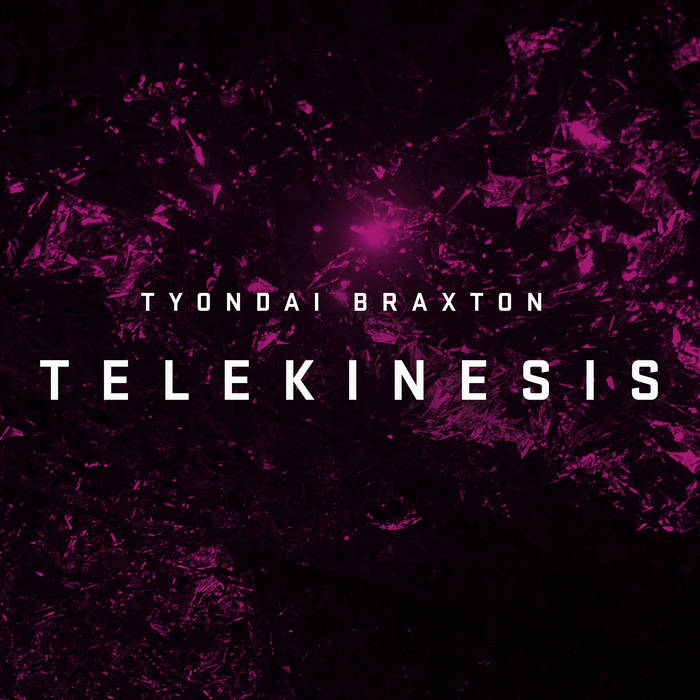 9. William Fowler Collins – "Preliminal Rites" (featuring Heather Trost, Jeremy Barnes, Maria Valentina Chirico), from Hallucinating Loss (Drone / Experimental – Western Noir Recordings). It's been a while since I delved into the magical, expansive universe that is William Fowler Collins' mind. Frequent collaborator, constant innovator, I was first exposed to his work via his magnificent collaboration with Aaron Turner in Thalassa (I actually think I can still find the interview for that). In this most recent album (along with another tape-only release) Fowler Collins is focused on creating the most out of what seems, at first, to be the least. Slowly building, intensely emotional, and at times down-right spectral droning, minimalistic music. Fantastic. 
FIVE MORE THINGS YOU NEED TO KNOW
ONE: In the spirit of the eradication of bounds and the glorification of creativity: The endlessly talented Chuck Stern has released a new Stern album, and it's as weird and as wonderful as one would come to expect. 
TWO: If you're in the market for banging electronica with black metal vocals, Corpse Dust (great name) are the noise (?) project for you.
THREE: For more Colin Stetson, a whole new collective project by the name of Void Patrol released an intriguing single from an upcoming debut due to be released in a few weeks.
FOUR: Patreon people can expect a "Sleeper AOTY 2022" list in your scorching hot mailboxes sometime this week. 
FIVE: Everyone have a great, healthy and safe 2023!
ONE LAST THING, PROMISE: Sweven still released the best album of the 2020s, so far. If you needed a reminder.