NINE SONGS I LIKED THIS WEEK IN LIST FORM JAN 15 – JAN 21
Hi! Thanks to Patreon people and for those who picked up the comps this week! TO THE MUSIC!
Before the list, and as always, check out my various interview projects and other cool shit. And if you'd like to keep abreast of the latest, most pressing developments follow us wherever I may roam (Twitter, Facebook, Instagram, Spotify and now also a tape-per-day series on TIK TOK!), and listen to my, I guess, active (?) podcast (YouTube, Spotify, Apple), and to check out our amazing compilation albums. You can support our unholy work here (Patreon), if you feel like it. Early access to our bigger projects, weekly exclusive recommendations and playlists, and that wonderful feeling that you're encouraging a life-consuming habit.
1. Thin – "Fond When I Think About It," from Dusk (Mathcore/Screamo – Twelve Gauge Records). I've written about the absolute phenomenon that is Thin on a couple of occasions thus far: with the release of their brilliant debut in 2020 (also in my list of that year), and as part of the wonderful four-way split with Wallowing, Slabdragger,  and Vixen Maw (also in my 2021 list). So, yeah, I'm a fan. There is a very select group of bands that can make me as excited as I am after listening to 45 seconds of music (Knoll and Infant Island come to mind), but I AM EXCITED. Brilliant, unhinged, and fucking bonkers, all in three quarters of a minute. This album is going to rule. FFO: Dropping instruments on the floor while screaming.
2. Sepulcrum – "Schizophrenic Amputation," from Lamentation of Immolated Souls (Death Metal – Burning Coffins Records). What is it that Chile does best, you ask? Well, a bunch of stuff, but my favorite category is the kind of death/black metal that is as nasty and as pulsating as a Autopsy in its grossest all while putting in enough energy and thought to make it feel brainy and clever. Cavernal, Solipnosis, Hallux Valgus all fit that general description, and so does this fantastic new track from Sepulcrum, which, to the surprise of no one, includes members of Hallux Valgus as well. Dynamic and exhilarating. FFO: Morbus Chron, Hallux Valgus, Cavernal.
3. Old Saw – "Weathervaning," from Sewn the Name (Folk / Experimental – Lobby Art). I am prone to hyperbole (check the website tagline when you Google it, people), and so please forgive me in advance. But this single track is perhaps the most awe-inspiring, magical thing I have heard in a very, very long time. It's confusing, it's calming, it's brilliant. I have no words. In a very, very strange way it reminds me of that wonderful Kostnatění EP from last year, that damn-well near took my AOTY by storm. Not that it remotely sounds like it – the Kostnatění is a black metal behemoth infused with Turkish folk music, and this is seemingly only a subdued ambient track. But it drives home that same message, of taking something familiar and folky and making it spill your brains out. This is, as of now, the record I most anticipate. It's that amazing. FFO: John Fahey, basically. Why is John Fahey dead? I see no reason for him to be dead.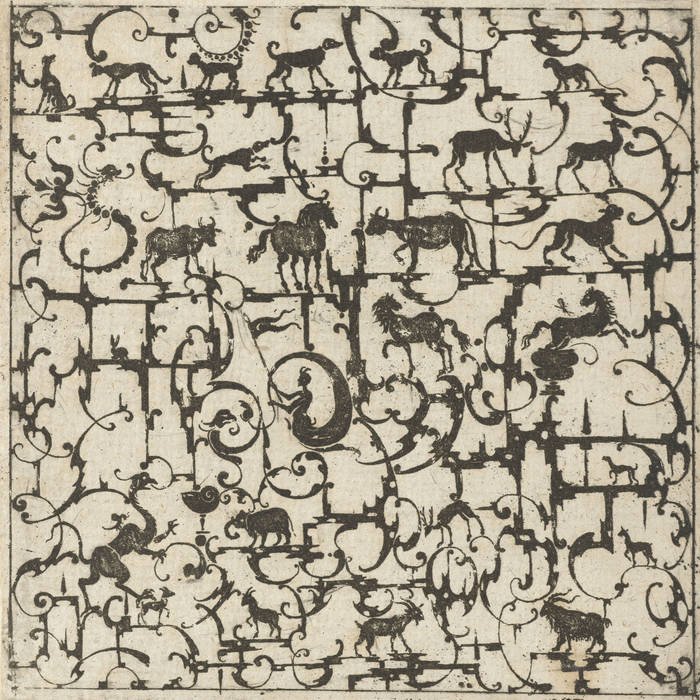 4. Leipa – "01 09 2015," from Reue (Black Metal – Avantgarde Music). Avantgarde dropped quite a few singles in the last week, but this one is by far my favorite. Grandiose black metal that has some of that good-ole tremolo picking vibe, but that, for whatever reason, feels almost like hardcore or crust punk. It's not Fall of Efrafa, it's much more, dunno, black metally than that, but still a very interesting of those two modes. Pretty awesome. FFO: Ellende, Downfall of Gaia, Srefa.
5. Full of Hell & Primitive Man – "Rubble Home," from Suffocating Hallucination (Noise/Experimental/Doom – Closed Casket Activities). I think I mentioned this in the context of the recent Full of Hell EP, but I really like where things are going for them artistically. The whole chaotic grind thing was starting to wear thin, especially when it was very apparent they had way more talent than just that. This first single from a surprise collab with Primitive Man just solidifies that feeling for me, that they are trying new shit out, and that it's working out. Beautifully. A marriage made in soundscape hell. FFO: Sumac, Knoll, Portrayal of Guilt.
6. Gideon's Horn – "ק​ר​ן ג​ד​ע​ו​ן," from Triumphant Command (Black Metal – Northern Doom Records). Do you that feeling when you speak a language other than English and that language comes up in a movie and it completely cheats the charm out of the scene for you, because you know what they're actually saying? Well, I feel that way about the multitudes of black metal bands that use Hebrew, Biblical terminology, or Hebrew lettering in their supposedly satanic album art. But, even jaded ole me, could not see this coming: a Yiddish black metal project, a UK/US collab, that uses these Biblical themes in a non-trite way. And, most importantly, it sounds fucking amazing. FFO: Fiddler on the Roof in corpse paint.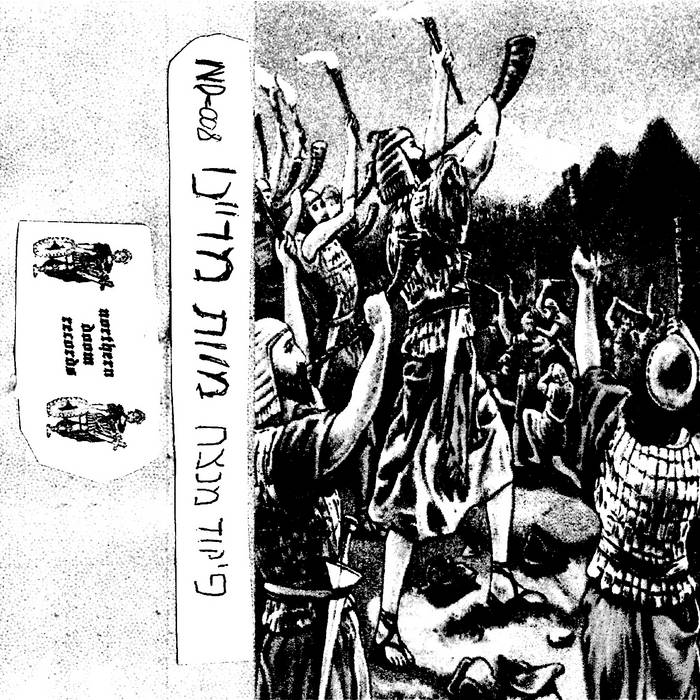 7. Cicada The Burrower – "Aries, You Ripped the Child Out of Me," from Blight Witch Regalia (Black Metal / Prog – Blue Bedroom Records). This is only my second time writing about the excellent experimental label Blue Bedroom Records, the first being this amazing release from Hallowed Hands. I encourage you to look beyond the stunning artwork by the brilliant Nicola Redavid (whose amazing black metal project Sentiero dei Principi I interviewed here). It's hard, because it's so, so pretty. But look past it, still. Because what you shall find is a dreamland of pop, black metal, anguish and beauty. What a track. Wow. FFO: Old Nick, Liturgy, Trhä.
8. Downfall of Gaia – "Bodies as Driftwood," from Silhouettes of Disgust (Post-Black, Post-Metal – Metal Blade Records). At this point, and, actually, at a much earlier point, Downfall of Gaia are post-metal legends. With what seems like an endless string of classics under their belt – Epos, Suffocating in the Swarm of Cranes, Aeon Unveils the Thrones of Decay, you name it – their place in post-black or whatever Valhalla is assured. And yet they keep coming back with sick, emotional music. Bless their hearts. FFO: Downfall of Nur, Celeste, Light Bearer.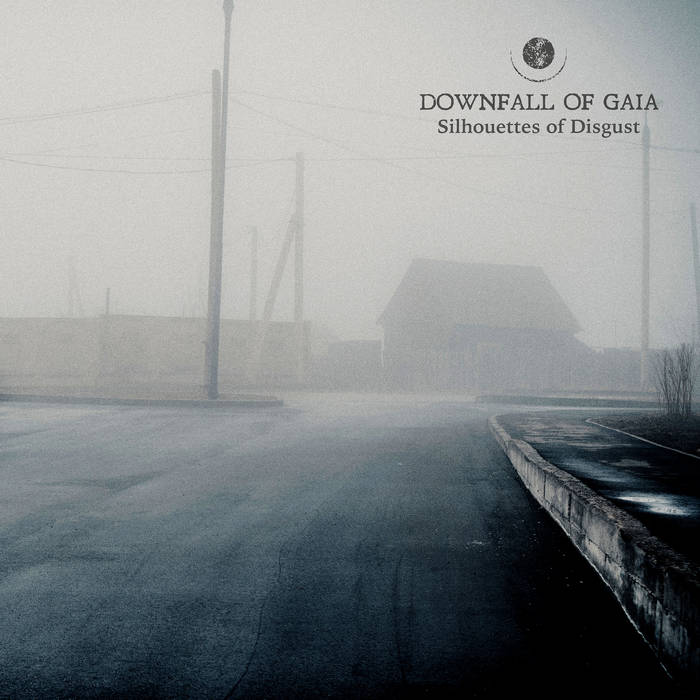 9. Dronte – Fukuyama from D​é​s – Astres (Experimental / Prog / Acoustic Metal – GRIND-O-MATIC). I wrote (solid post, btw, if you can brave the Hebrew – the Undeath demo!) about the bizarrely magical band Dronte a few years back, when they released their brilliant debut Quelque part entre la guerre et la l​â​cheté in 2019. It combined loose, proggy acoustic rock with death metal vocals and horns, and I was hooked. Now they're back (finally) with a brand new and wonderful track, as part of this incredible split/compilation. Super creative stuff, recorded beautifully, and awesome. FFO: Crazy French people.
FIVE MORE THINGS YOU NEED TO KNOW
ONE: The new Jesus Piece song makes me afraid.
TWO: Good, really good Christian ("un-black") black metal by Troparion. Cool shit.
THREE: There's a new Kali Malone album coming that seems to be a collaboration with Stephen O'Malley and Lucy Railton and it just sounds incredible.
FOUR: I need a black metal cover album of The Gun Club's The Fire of Love. That is all.
FIVE: New Nothingness is out. One of the best death metal in existence.
ONE LAST THING, PROMISE: Note to self, new NoEvDia release.