NINE SONGS I LIKED THIS WEEK IN LIST FORM JAN 8 – JAN 14
Hi all. Another week of me getting irrationally angry at the tiniest things, like a trapped animal (not a sexy animal, like a wolf, or something, probably closer to a rodent) snapping at things. Unfortunate, but it's probably a combination of me losing patience too quickly, all the stress, and that, oh yeah, some people are shitty bricks. I don't know what "shitty bricks" means, but OK. 
But you know what didn't make me angry? That a very nice and gentle soul by the name of Thomas has jumped into my leaky vessel in the form of joining the Patreon. You are much appreciate, Thomas the person who joined my leaky vessel, as I now ponder whether "leaky vessel" is a creepy descriptor. Oh well. You rock, as do all of you who read, write, contribute, share, or whatever. I will continue to try to send as much stuff as I can to all you Patreon people. Much love.
Before the list, and as always, check out my various interview projects and other cool shit. And if you'd like to keep abreast of the latest, most pressing developments follow us wherever I may roam (Twitter, Facebook, Instagram, Spotify and now also a tape-per-day series on TIK TOK!), and listen to my, I guess, active (?) podcast (YouTube, Spotify, Apple), and to check out our amazing compilation albums. You can support our unholy work here (Patreon), if you feel like it. Early access to our bigger projects, weekly exclusive recommendations and playlists, and that wonderful feeling that you're encouraging a life-consuming habit.
1. Turpitude: "Mvt. IV: Andante," from Une interpr​é​tation de la dissolution glaciale en quatre mouvements (Atmospheric Black Metal – Moonworshipper Records). Well, here's one that will make you feel terrible about whatever it is you're doing in life: Caleb Simard, a Québécois teenager, is already better at whatever it is that he does (mainly, a thousand different metal projects) than I will ever be in anything. Specifically, though, this latest release from what appears to be his black metal project Turpitude is fucking incredible. And beyond how accomplished and beautiful it all is, and beyond the wonderful pretension of writing a four-movement album, there is the issue, of course, of that fucking bass! Wow. Amazing. Best metal I've heard so far this year. FFO: Panopticon, Wolves in the Throne Room, Mare Cogitum.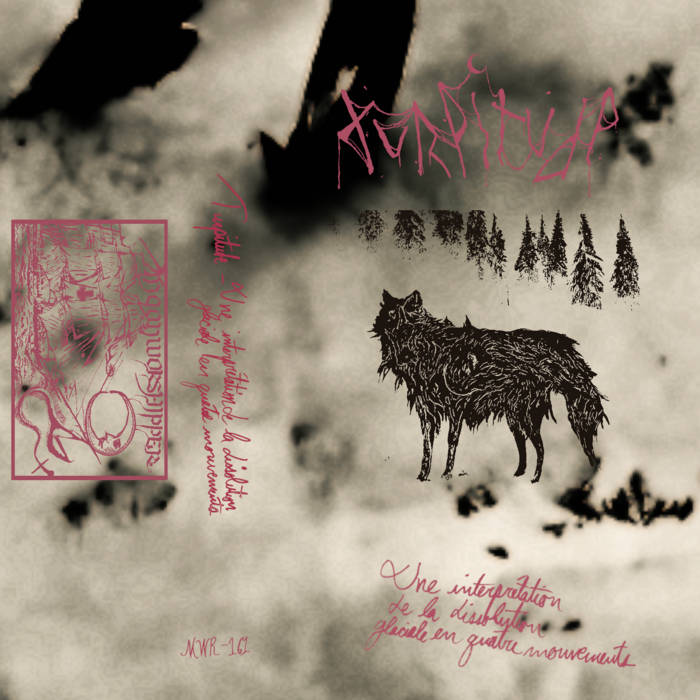 2. Kruelty – "Burn The System," from Untopia (Death Metal – Profound Lore Records). After you caressed the northern lights with your bare, ecstatic body and snuggled with wolves (see above entry), I guess it's time to be eaten by them, or something. The first single from the new album from Japanese death/grind/doom weirdos Kruely sounds just incredible. Brutal without completing blotting out any other color, spacey, dynamic, and fucking crushing. Amazing. FFO: Cerebral Rot, Tomb Mold, Vastum,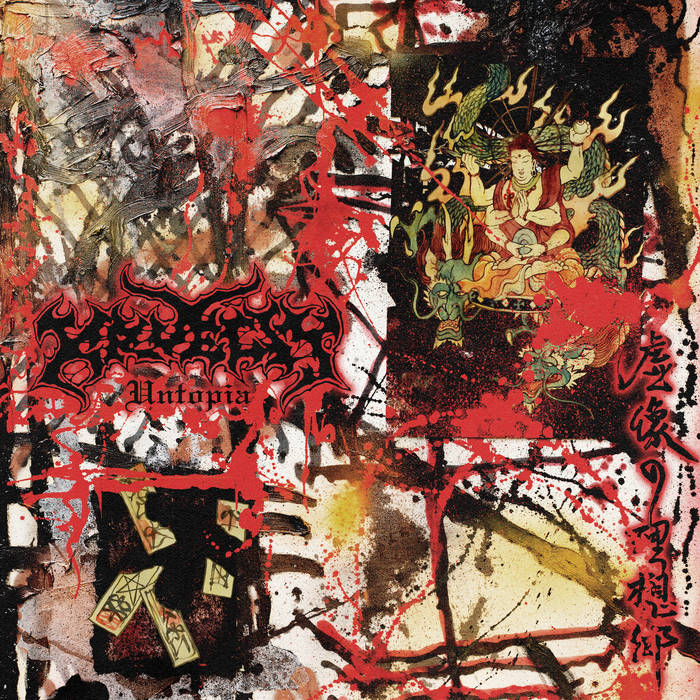 3. Martina Bertoni – "Collided," from Hypnagogia (Ambient / Experimental – Karlrecords). Holy. Fucking. Shit. I was doing a bit of exploring in the experimental / modern classical section of life, and came upon what just might be my brand-new obsession. Martina Bertoni is a Berlin-based work of magic that has magic fingers, a magic mind, and the ability to exude musical magic into the universe. This has all the serene, troubling beauty of ambient as well as the sense of almost existential terror that I, at least, associate with some evil, negative, explorative cello. I fucking love this, is what I'm saying. Must listen. FFO: Simon McCorry, Caroline Shaw, motherfuckin' Ligeti.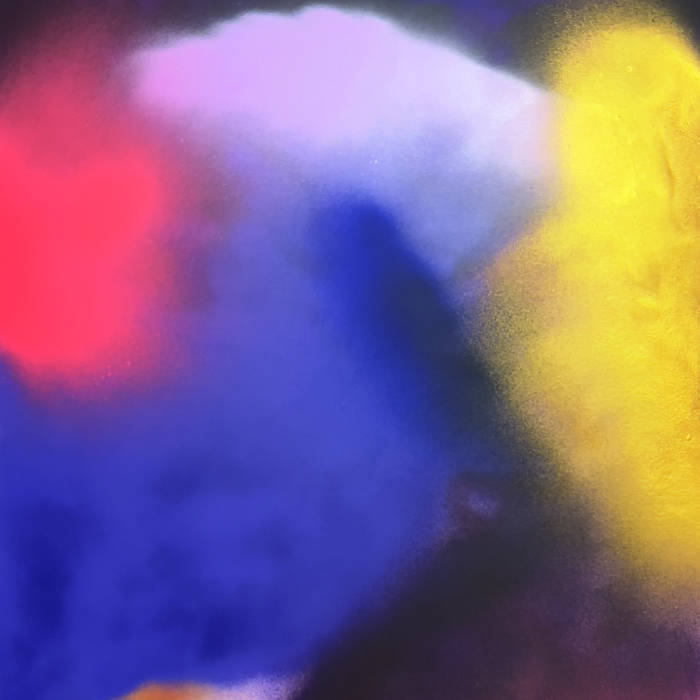 4. Dreichmere – "The Winterwood," from Mist Fell in the Gathered Gloom (Prog Rock / Folk – Independent). I'm a day-one fan (or at least a delusional one) of Dustin Matthew's fantastic proggy metal project Dreichmere. I even have the CD + tape of his amazing The Fruit of Barren Fields, as well as Dustin allowing me the honor to include his music in our 2021 compilation, MILIM KASHOT VOL. 3. So, I was very, very excited to see a new release from him, and delighted to find this gentle, acoustic release, filled with beautiful, expressive, and reflexive songs. Just great. FFO: Opeth, Agalloch, Dreadnought.
5. Ὁπλίτης – "Ὁ τ​ῶ​ν δ​α​κ​ρ​ύ​ω​ν ψ​ε​ῦ​δ​ο​ς," from Ψ​ε​υ​δ​ο​μ​έ​ν​η (Black Metal – Independent). Look at that, I was just compiling the Sleepers of the Year List for Patreon, which included the previous Hoplites album, Ἡ ε​ἰ​κ​ώ​ν, of which I wrote when it came out, and here sprouts a new album! And then proceeds to take over the world by storm or so it appears. Well, you heard it here first, folks!  But other than tooting my own deflated horn, another great set of tracks for all you "Hey, is it me or is Esoctrillihum kind of getting mellow?" crowd out there. Unhinged, nasty black metal. FFO: Esoctrillihum, Decoherence, Sermon of Flames.
6. Apostate Saints – "Into Infinite Dusk," from You are Nothing (Black/Death Metal – Independent). Some good-ole-fashioned black/death terror from this very interesting – and very vegan! – Australian project. At times very straight-forward black metal, at others very punk / hardcore-y, and just overall a whole wonderful mess of rage and pretty direct violence. Fantastic stuff. FFO: Esoctrilihum, Knoll, Hellripper.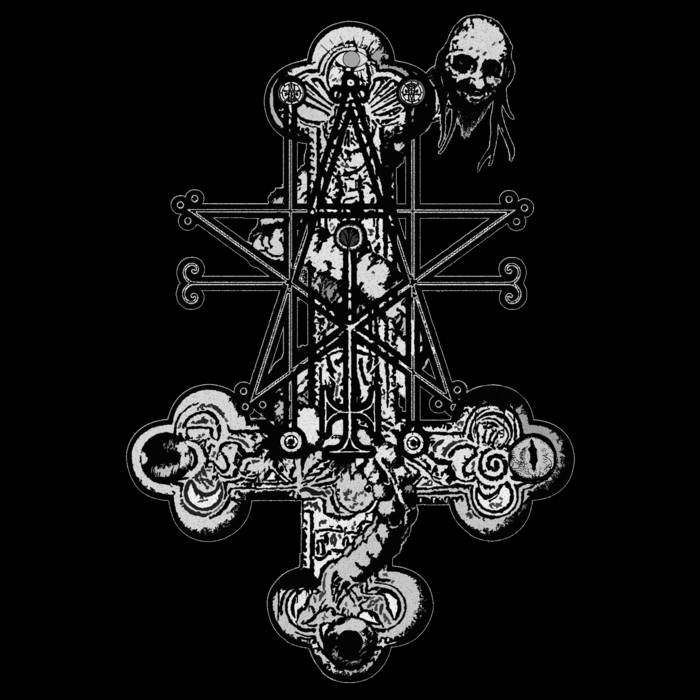 7. Scalp – "Broken Vein," from Black Tar (Blackened Grind/Hardcore – Closed Casket Activities). Speaking of grinding chaos, here's a brand-new release from the amazing California band Scalp. I've written about them and raved about them quite a bit over the past couple of years, and with the untimely demise of the great Gulch I think it's safe to say they are one of the absolute best new grind/hardcore bands around. This album's quite different from the incredible Domestic Extremity, and feels much more hardcore-y, but still great stuff and this last track BANGS (as the dumb kids say). FFO: Gulch, Dead in the Dirt, Knoll.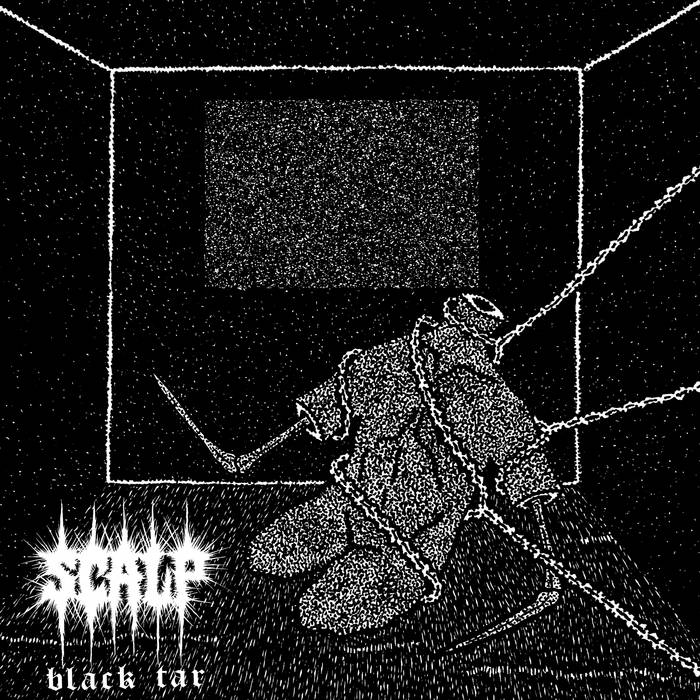 8. Eternal Tomb – "Triumph at the Gates," from Black Feudal Savagery (Geist of Ouachita / Eternal Tomb Split) (Raw Black Metal – Signal Rex). I guess this is going to be the "uneasy music post," huh? Because the chaotic energy, or so it seems, is strong with this one. That trend continues and intensifies with this fascinating split from two American raw, lo-fi black metal projects. And while I'm not usually a huge fan of the "black metal that sounds like it's performed in a bomb shelter two blocks over" vibe, the Eternal Tomb side of things is done very, very well, with a surprising level of clarity and intensity of dynamics for this type of jam. Pretty great.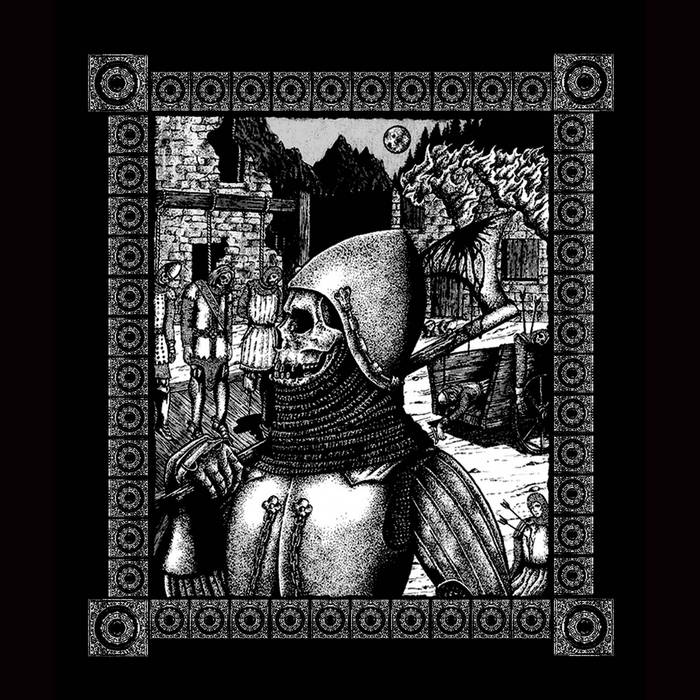 9. Vosbúð – "Myndh​ö​ggvari l​í​fsins og dau​ð​ans," from Heklugjá (Black Metal – Independent). Wow. This popped up on my Twitter feed thanks to the double threat that is Ryan Tysinger and Sir Apollo, and boy am I happy it did. This has to be some of the best, epic-sounding, most exciting black metal to come out of Iceland for quite some time. There was a time there where it was my favorite black metal scene, but seems to have gone somewhat dormant in the last couple of years. This, however, is not dormant in any shape or form. It's majestic, multi-layered, weirdly recorded, and fucking amazing. FFO: Almyrkvi, Zhrine, Sinmara.
FIVE MORE THINGS YOU NEED TO KNOW
ONE: A post-punk classic, and one of the best albums ever, basically, Moss Icon's Lyburnum Wits End Liberation Fly is getting reissued by Temporary Residence. A must have.
TWO: Maybe just a novelty, maybe not, but I just found out about these jazz takes on Black Sabbath classics and I'm very intrigued. 
THREE: Mizmor will be releasing a new full length va Profound Lore later this year. Also, very unrelated by this ended up being bumped from the list: If you love noise-infused grind/punk, then this EP from Greed Worm is a must. Sorry, Mizmor.
FOUR: All I do, it seems, is fight or be annoyed by people recently. It's fatiguing, and I have no idea where it's all coming from (well, I kind of know where part of it is coming from – stress).
FIVE: Woe is expected to release an album in the summer! Oh God, please make it so. 
ONE LAST THING, PROMISE: Did I just discover a blackened death metal one-man (kinda) project from the very unexpected location of Israel's southernmost city, Eilat? I think I just did.
RIP to the great Justin Barlett (VBERKVLT).