NINE SONGS I LIKED THIS WEEK IN LIST FORM APR 30 – MAY 8
I REALLY didn't have time to do a post this week (sick baby, renovating a house, maybe maybe making a (non-metal) documentary film, book-launch event to plan, etc), but I just had to. Because I'm stupid. If you are un-stupid, however, check out the full album stream of the amazing new noise offering from Offerbeest (Maurice de Jong) and buy their shit. Keep safe.
As always, check out my various interview projects and other cool shit. And if you'd like to keep abreast of the latest, most pressing developments follow us wherever I may roam (Twitter, Facebook, Instagram, Spotify and now also a tape-per-day series on TIK TOK!), and listen to my, I guess, active (?) podcast (YouTube, Spotify, Apple), and to check out our amazing compilation albums. You can support our unholy work here (Patreon), if you feel like it. Early access to our bigger projects, weekly exclusive recommendations and playlists, and that wonderful feeling that you're encouraging a life-consuming habit.
1. Krallice – "Porous Resonance Abyss part IIII," from Porous Resonance Abyss (Avant-Garde Black Metal – P2). I was partly motivated to write this post despite having zero time in life due to the release of a new album from one of my all-time favorite bands. The irony being that, having started writing the damn thing, I don't feel like I can add to the billion words I have spilled over Krallice's head for the last over a decade now. Legends, genre-defining, artist who in their weird winding art fit my weary brain like a glove. More synths, no vocals, and all perfection. FFO: Krallice, Krallice, Krallice.
2. Ka'tzon La'tevach – "The Average Dream," from Void (Hardcore/Screamo – Taklitim Holim). It really takes the edge off of living in an utter shithole of despair when you can claim one of the best bands in the world as your own. Which isn't to say I am claiming Tel Aviv-based hardcore band Ka'tzon La'tevach, I don't own them. Just admire them, and with this their new record they only further establish themselves as one of the best, most urgent hardcore bands in existence. A hundred perfect passion and talent, all killer, no filler. FFO: (older) Portrayal of Guilt, Senza, Frail Body.
3. Kaatayra – "Boca que se Engole," from Kaatayra / Pessimista (Avant-Garde Black Metal – Independent). The circumstances around the release of this track are a long story that began what feels like eons ago, a different life. I spelled out that wider, sadder context here, I don't feel like going into that any more right now. Let's concentrate on the positive: That this track is finally out, and that it, like any other sound, melody, and beat ever laid down on record by Kaatayra is a gift uplifting human consciousness from the cesspool of physical and emotional pain. RIP Drew. What a waste. FFO: Life.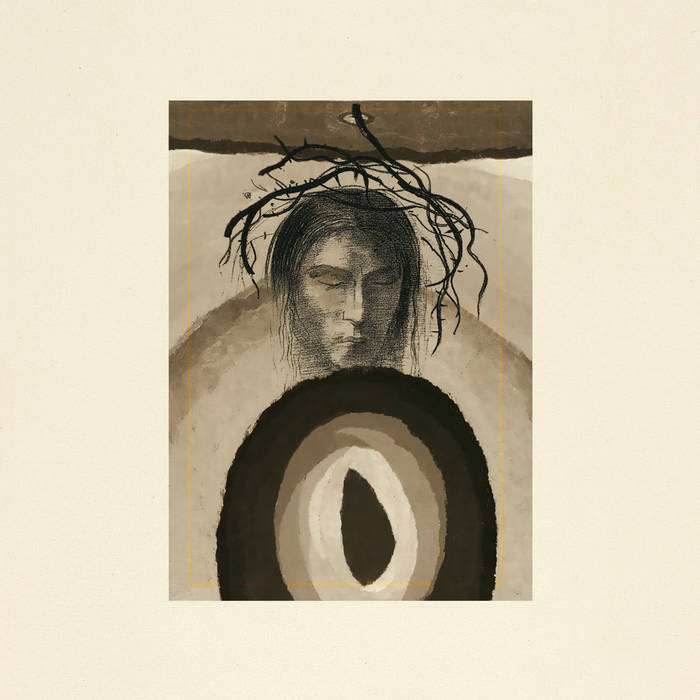 4. Tombstalker – "Astral Combat," from Age of Darkness (Thrash/Death Metal – Boris Records). One can always count on Boris Records to produce quality heavy shit. This is no exception. A fantastic (don't write "slab") slab (shit!) of heavy/thrash/death metal from the good people I personally know more from their amazing doom project, Rotting Kingdom. It's so, so hard to even touch on thrash without sounding like a total cheese ball and these dudes are just perfect with it – the passion, the technicality, the vibe, just all there. More. FFO: Warbringer, At the Gates, Kommand.
5. IFRYT – "Straszne Rzeczy," from P​ł​uca (Avant-Garde Metal – Godz ov War Productions). Weirdness out of Poland. How long it's been since I've last wrote that. Well, probably not that long, given it's still one of my favorite active scene. And the reason I fell in love with those Polish wackos to begin with (Odraza, Gruja, Biesy, etc) was exactly because of wonderful insanity such as this, that feels like it's ruthless black metal filtered through a broken-down medieval troubadour who also likes 70s prog. Might be my favorite coverart of the year, and is fast turning into one of my favorite tracks too. What is this magic? FFO: Gruzja, Biesy, Licho.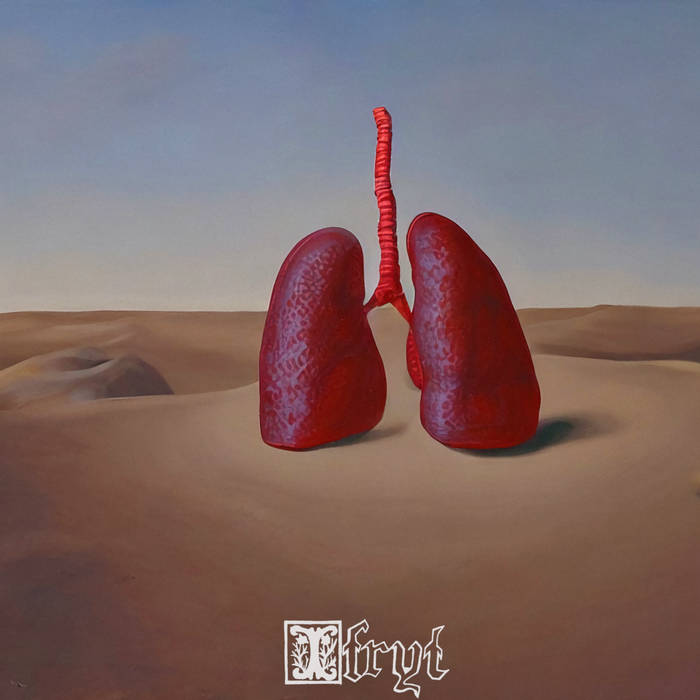 6. Order of Decay – "Blood Libation," from Mortification Rites (Death Doom- Sentient Ruin Laboratories). I don't who the fuck this is, other than that they are apparently *reads liner notes* "mysterious" and also maybe Scottish. What I do know however is that Sentient Ruin is on some bananas death doom run these past few weeks, and that this might – just might – be my favorite of the bunch. Has a very strong Icelandic vibe to it, for whatever reason, in that its atmospheric is almost trippy and dissonant at the same time, but, regardless, a just bonkers track from a bonkers record. Take heed. FFO: The Ruins of Beverast, Void Rot, Fossilization.
7. Fistula – "Dominant Hand," from Fistula​/​Religious Observance​/​Gainsayer (Sludge Metal – Black Mold Records). At this point in human history, when you wander into a Fistula track, you know what you're going to get – human suffering in the form of nasty riffage and the kind of atmosphere that would, if possible, kill a small rodent. And, guess what: That is exactly what you get here. And it's fucking glorious. FFO: KILLING.
8. Dødssanger – "Penance," from Reflection of a Wretched Soul (Black Metal – House of Ygra). Pretty sure I haven't covered a Vietnamese band here yet, so here's for new beginnings. Coming from what appears to be a pretty stellar label, this track from black metal project Dødssanger is basically my whole wheelhouse when it comes to the more TNBM side of things. Great vibe, great pace, and very Djevel-ish in feel (I wonder if their name is a reference to the Djevel album). Love it. FFO: You get it.
9. Odz Manouk – "The Last Bastion of the Serpent's Tongue," from Bosoragazan (Avant-Garde Black Metal – Blood Coloured Beast). And now to one of the more surprising events of the week, the announcement of not one but two new Odz Manouk albums (here's the single from the other album, Ծուռ). I'm not going to act like I'm a life-long fan of this magnificent project. I actually just caught on to it, along with its fabulous associated scene, recently as part of an interview that I hope to get out soon. But I guess I picked the best time to be a fan, because here come two albums, 13 years after his previous full length. From the moment this was announced I was basically busy doing one thing, and one thing only: listening to this track. Absolute fire. FFO: Wormlust, Kostnatění, Skaphe.
FIVE MORE THINGS YOU NEED TO KNOW
ONE: The members of Orthodox, Pylar, and Dolce Fuegos created a bonkers improvisational wonder of a project called Dronespell & The Omega Chord (yup), and you need to check it out if you're into that Spintria/Neptunian Maximalism vibe.
TWO: The unflappable and lovely Eeli Helin (Fawn Limbs, Mireplaner, Lung Knots, etc) joined forced with Swiss drone project strom|morts to release what looks to be a monster drone/noise album.
THREE: Speaking of monster collabs – Sarmat, who just released a very interesting live debut EP, annonced a full length that sounds brutal and cerebral and fuckin' awesome. Pre-orders and first track here.
FOUR: Wish me luck.
FIVE: Oh yeah, there's a new Beherit album. Vinyl only.
ONE LAST THING, PROMISE: There's a new remaster/remix of Pelican's CLASSIC The Fire in Our Throats Will Beckon the Thaw and it sounds unbelievable.
BONUS TIME: Please check out the Suffering Hour set in the recent SWR Fest. PLEASE (begins around 6 hours 27 minutes).