NINE SONGS I LIKED THIS WEEK IN LIST FORM JULY 4 – JULY 10 – PLAGUE EDITION #66
Way too much music to get through this week, and too much of it was really good. Oh the suffering. This week als saw two interesting developments. The first is a new interview with the gods Autopsy as part of our Pillars of the 90s series, what an honor. The second is we were quarantined because a kind in my daughter's class had COVID. At least everyone is healthy. Stay safe, and please someone out there share that Autopsy interview. The world needs more Autopsy and that article needs more views. I'm a shallow man, deal with it.
Check out our multiple interview projects and other cool shit. And if you'd like to keep abreast of the latest, most pressing developments follow us wherever we may roam (Twitter, Facebook, Instagram, Spotify), and listen to our shitty podcast (YouTube, Spotify, Apple), and to check out our amazing compilation albums. You can support our unholy work here, if you feel like it. Early access to our bigger projects, weekly exclusive recommendations and playlists, and that wonderful feeling that you're encouraging a life-consuming band musical habit.
1. Thy Catafalque – "Móló," from Vadak (Experimental/Black Metal – Season of Mist). I'd like to spend a day in Tamás Kátai's mind. I mean, I say that, but chances are I'd only survive or five minutes. I imagine it as a cross between a pastoral meadow, a long-haired horse far in the background, with a sulfurous pit of flames and a synth shop sometime in 1983. And while the raging genius is never short of ideas, and weird ones at that (I guess that's where I was going with that weird metaphor) there's a feeling on this latest offering that he might have just found the magic spot between absolute freedom and ultimate catchiness. One of the best albums to come out this year and this track here is a very strong contender for track of the year. FFO: Dødheimsgard, Ghost, Frank Zappa.
2. Teeth – "Concubine," from Finite (Death Metal – Translation Loss Records). Speaking as someone who has been on the Teeth bandwagon since their incredible 2014 debut (and I can prove it!) I think it's safe to say that the Californian death people (I dunno) are getting more and more intense with their spastic brand of shitstorming. I don't know if it's a change in their production or just a general feel but shit's getting intense and, at times, almost technical/core-ish. They can't do not wrong in my book, and I kind of like what the cleaner production does to their songs. Brutal ass shit. FFO: Replicant, Fawn Limbs, Aseitas.
3. Red Beard Wall – "Contrarian," from 3 (Sludge/Hardcore – Desert Records). I weirdly fell in love with American duo Red Beard Wall following the release of their 2019 album, The Fight Needs Us All. They had this zany, groovy, unexpected feel to them, and I think "Come on Down" was probably the most fun song to DJ whenever I had the chance. About nine hundred shirt designs later the Texas band are back with another quircky and at times crushing album of heavy fun and recklessness. Kind of hard to describe what they do since I'm pretty sure they're the only ones doing it so just listen. FFO: Bearded men.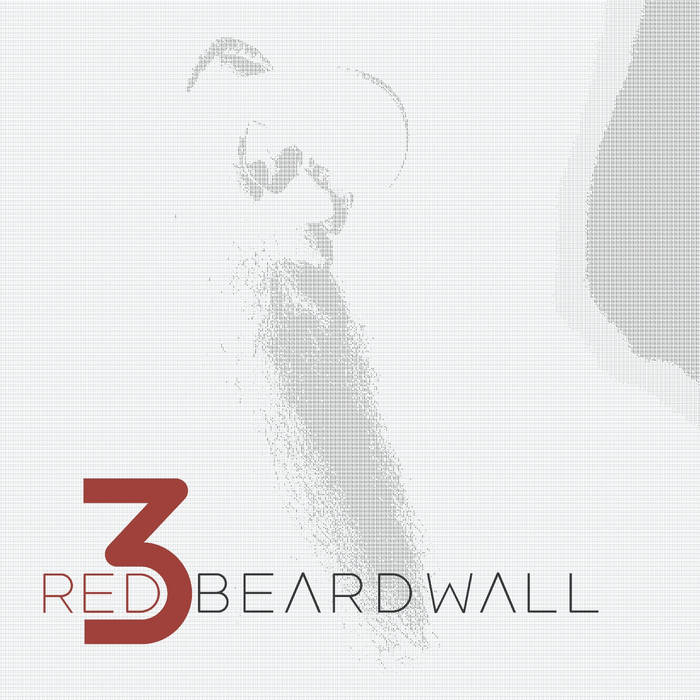 4. Iceburn – "Healing the Ouroboros," from Asclepius (Doom/Experimental – Southern Lord Recordings). Twenty years after their latest full length, Iceburn and it's wide-reaching, endless set of influences and moods (members of Eagle Twin, Snapcase, Rival Schools, etc) are back with two mammoth tracks that – spoiler alert – don't actually feel that mammoth-y. In a good way. Somewhere in that magical space between jazzy improvisation, sombre doom, and crushing atmosphere this release manages to captivate, allure, attack in what feels like like two very long tracks and more like one exhilarating ride. Love it. FFO: Waste of Space Orchestra, Om, Eagle Twin.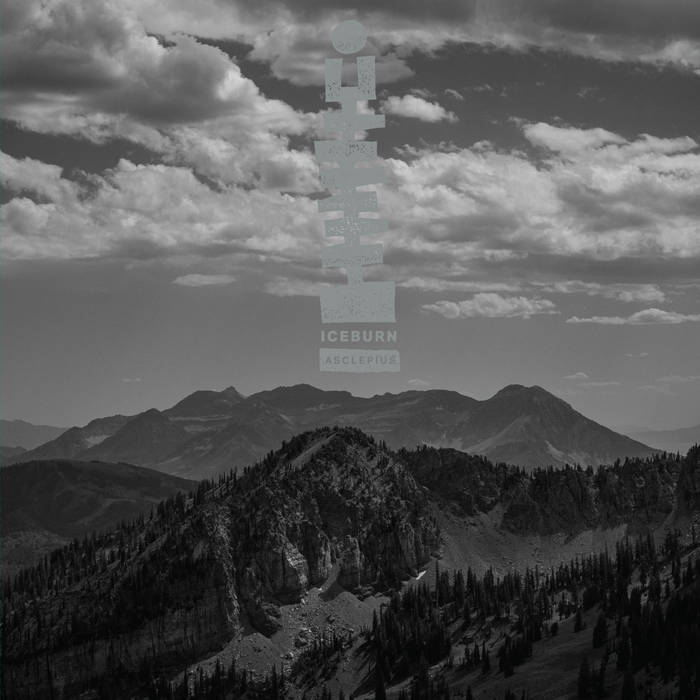 5. Wharflurch – "Celestial Mycelium," from Psychedelic Realms Ov Hell (Death Metal – Personal Records). I've mentioned this when writing about one of their demos, but Florida's Wharflurch are just so good at being smart-dumb. The dumb part needs to explanation, obviously with neon pink skulls and riffs-vocals that pummel one as if one were a rotted one. But some many small moments here and there provide glimpses into how smart these dudes really are. It's dynamic, clever, always interesting death metal and I can't wait till their debut is out. FFO: Cerebral Rot, Seep, Blood Incantation.
6. Sallow Moth – "Birthing Pod, Chaos Orb, Mindslaver," from Stasis Cocoon (Black/Death – Tridroid Records). Cara Neir's Garry Brents is back with his spacey, bizarro death metal project and he's really to suck all your soft tissues and remold them as attack droids. Or something. And I shouldn't say "back," obviously, since when in the hell is this dude not writing/releasing mind-bending music, what with releasing a brilliant Cara Neir album earlier this year along with an equally interesting Gonemage release. This one, however, might be the best one yet. Weird, angst-filled, aggressive, spacey, and wonderful. FFO: Artificial Brain, Siderean, Haunter.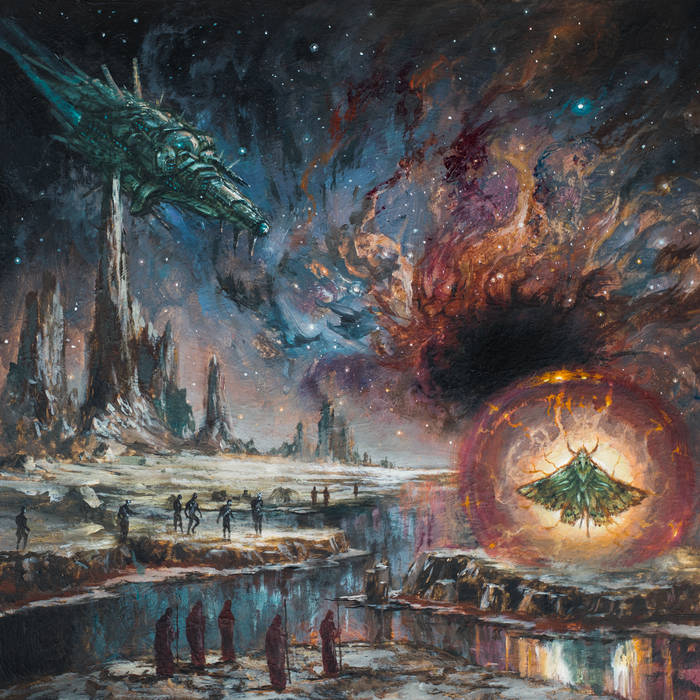 7. Defacement, "Disenchanted," from Defacement (Black Death Metal – I, Voidhanger Records). Dutch/Libyan dissonant black/death foursome Defacement's crushing debut, Deviant, was far and away one of the best clouds of pyroclastic noise this side of Abyssal since, well, Abyssal. It had the riffs, it had the atmosphere, and some of the best vocals in hell. However, if the first track from their upcoming sophomore release is any indication then you better buckle up, dear imaginary reader, because shit is getting even realer, denser, and somehow even more terrifying, all while bringing in some much-needed melodic breathing space. Will this be major AOTY contender? It very well might be. FFO: Abyssal, Carcinoma, Skaphe.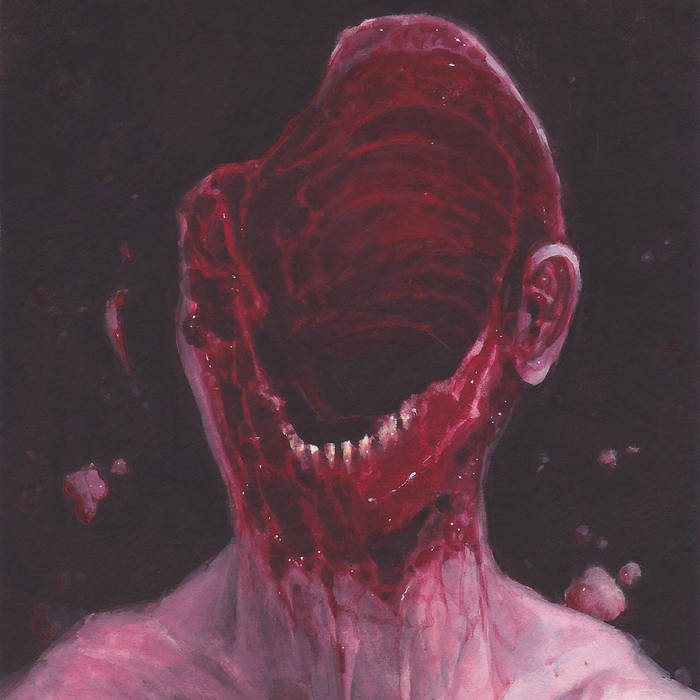 8. The Suns Journey Through The Night – "Howling Winds of Nietzschean Madness," from Four Winds of Revelation (split)(Black Metal – Independent). Well, what do you know, a four-way split with some of my favorite raw/lo-fi black metal acts today. That's nice of them. I wrote about Spider God's incredible album earlier this year, and Revenant Marquis have obviously been killing it. And this split is just gorgeous, not easy to choose a track and probably silly to do so. But The Suns Journey Through The Night have made a dramatic rise from a very good black metal band to one of the absolute best bands out right now, black metal or not. There's a sense of unleashing when you listen to them, and not in that corny "unleashing of evil" way but of an artist finding their footing and just letting fucking go. It's beautiful to see. Having said all that, really, don't miss out on the rest of this split. Magic. FFO: Unleashing real shit.
9. Dola – "Nowa jesień," from Czasy (Avant-Garde Black Metal – Independent). This week saw an incredible influx of new and amazing music that this was very difficult to narrow down (which means this upcoming Pateron-exclusive recommendation post is going to be PACKED). But this gem could not be denied. There's just so much going on on this album that I love – the pretentious, artistic feel of it, it's aggression, they atmosphere, even the production is spot on. But more than anything it's just wonderfully weird, in that best possible way. This one is going to be high on my 2021 list, let me tell ya. FFO: Grey Aura, Ved Buens Ende, < c o d e >.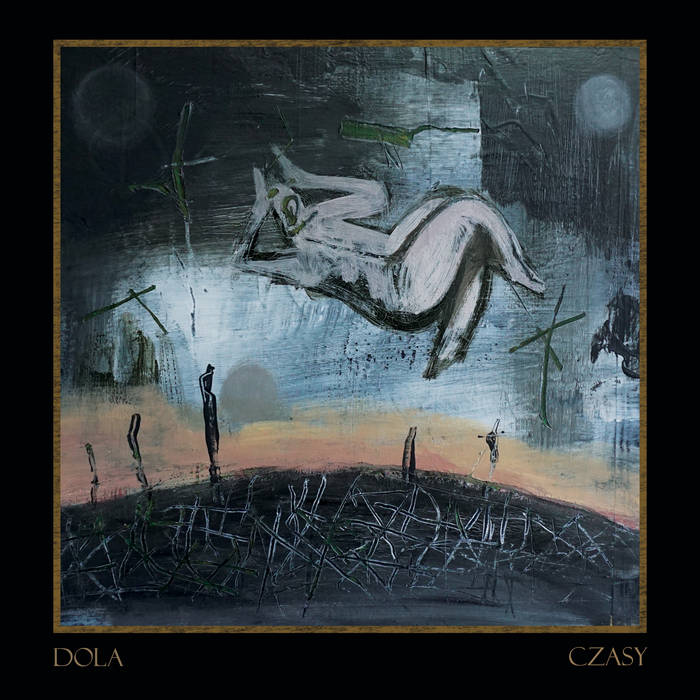 FIVE MORE THINGS YOU NEED TO KNOW
ONE: There's an ongoing fundraiser benefitting guitar legend Jacon Becker. It's been going on for a while, and includes Twitch streams and stuff for sale on Becker's Reverb shop. More details here.
TWO: Sol/Deviant are repressing on vinyl the third Blood Red Fog album, get it here.
THREE: Feminazgul released a stunning, two-track and very LINGUA IGNOTA-esque EP. Incredible.
FOUR: Just let my six-year-old flip all the pancakes for our traditional Saturday-morning breakfast. That shit was more stressful than listening to two separate Skaphe albums at the same time. She made it, though. Queen.
FIVE: Speaking of stressful, Abstracter announced a new album. If you missed the previous one, don't.
ONE LAST THING PROMISE: Other than the Defacement announcement I, Voidhanger announced three other releases. Never skip on a Voidhanger release. That's a major life lesson.