NINE SONGS I LIKED THIS WEEK IN LIST FORM FEB 5 – FEB 11
Hey all. Thank you very much for your readership and support. You're the best people on planet earth (outside my immediate family, though they're not all as great as they might think they are). Keep safe.
As always, check out my various interview projects and other cool shit. And if you'd like to keep abreast of the latest, most pressing developments follow us wherever I may roam (Twitter, Facebook, Instagram, Spotify and now also a tape-per-day series on TIK TOK!), and listen to my, I guess, active (?) podcast (YouTube, Spotify, Apple), and to check out our amazing compilation albums. You can support our unholy work here (Patreon), if you feel like it. Early access to our bigger projects, weekly exclusive recommendations and playlists, and that wonderful feeling that you're encouraging a life-consuming habit.
1. Crawl – "…This Lesser Form," from Damned (Experimental Black Metal – Profound Lore Records). I don't know if at this point in life Profound Lore can have "underrated" releases, given the amount of (relative) attention they get. But I think this absolute masterpiece from one-man project Crawl might fit that general description. It's atmospheric, beautifully paced, amazingly recorded and produced, and just provides a very sharp, very unnerving and quite piercing look inside an electrifying, decomposing soul. Throw this on the AOTY pile. FFO: Gnaw Their Tongues, Xasthur, The Body.
2. Great Falls – "Up to the Gums," from Funny What Survives (Hardcore/Sludge – Total Dissonance Worship). It's been pretty quiet since these angry Seattle greats have given us anything by way of new music, and they have made a glorious, albeit short, return. I first got hooked on these dudes after I did a random feature about the new defunct Corpseflower Records a while back, and have thoroughly enjoy everything and anything they have ever been involved in, such as the wonderful Sutekh Hexen as well as Damian Johnston's amazing art for bands like Heiress, Sutekh Hexen, and many others. So, these three news songs, short as they are, are a true blessing. Hopefully more to come. FFO: Yautja, KEN Mode, Kowloon Walled City.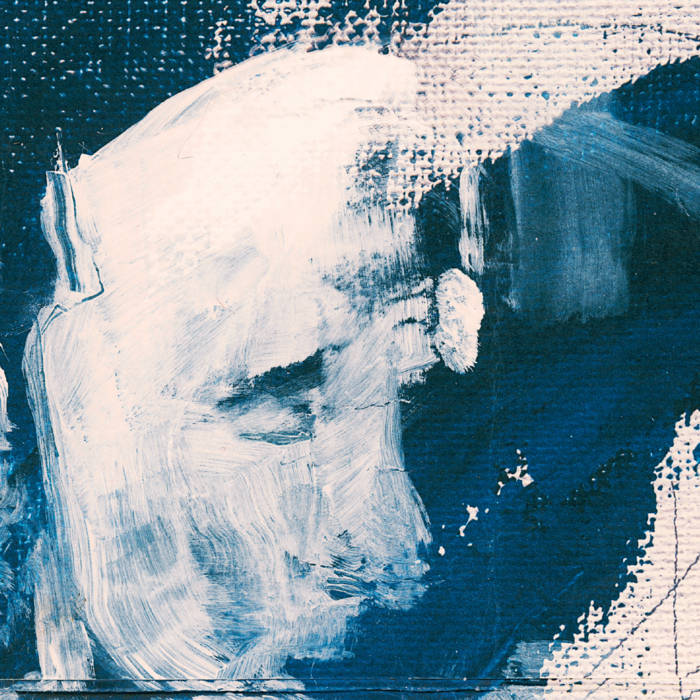 3. Azath – "In Reptilian Pathways," from Nucleus/Azath Split (Death Metal – Unspeakable Axe Records). Speaking of underrated things, the debut full-length from the wonderful Azath (members of Ripped to Shreds, Suicide Pact, Drawn and Quartered, Ænigmatum) was one of my favorite albums of 2020 and a whole ripper of nasty, bendy death metal. Thus, I was super excited to see they have a new track out from this splendid (and splendidly short) split with the awesome Nucleus. At times melodic, at others blast-beating heaven, and just overall a crushing, super-fun experience. More! FFO: Morbid Angel, Gorephilia, Undergang.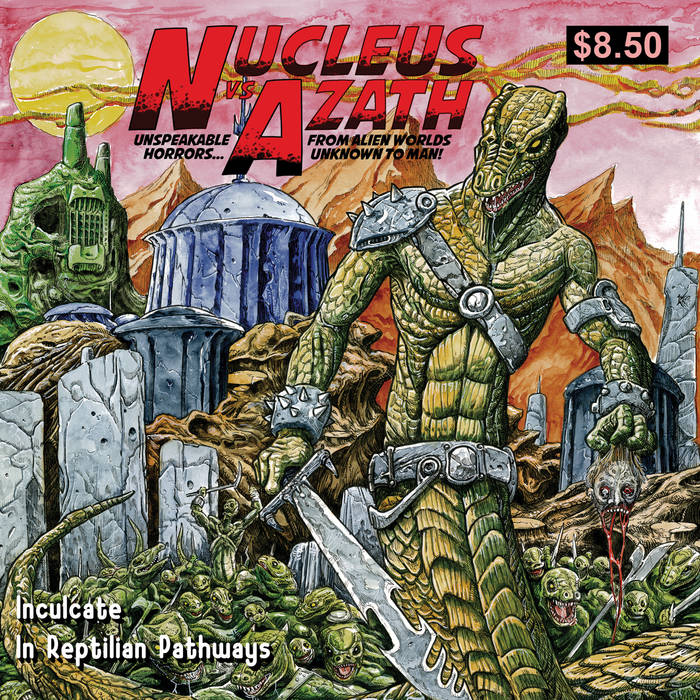 4. Wallowing – "Flesh and Steel," from Earth Reaper (Black/Sludge Metal – Church Road Records). There was a moment there that I thought Wallowing had given up on making music since their spectacular Planet Loss (give or take one incredible split), in favor of a plethora of visual projects related to that album (action figures, comic books, videos, toilet paper, you name it). I was, however, happily mistaken, as Brighton quintet is back to bash the back of your skull in with some real, fearsome menace. Love the increased emphasis on black metal here, and fucking love the overall vibe. Very much looking forward. FFO: Creative merch, Luke Oram's art, being crushed.
5. Sunrot – "Gutter,"from The Unfailing Rope (Sludge Metal – Prosthetic Records). Another long wait, and another one very handsomely rewarded. Last time Sunrot released a full length I had only one child, I now have three, which is a testament both to how long they take they sweet ass time to release albums, and to my own descent into madness. But if this first single (featuring Bryan Funck & Emily McWilliams, of Thou pedigree), is any indication then I am – body and soul – ready for this ride. And, promise, no more kids. FFO: Inter Arma, Indian, Mizmor.
6. Messiah in the Abyss – "For the One Who Forged," Epigram of the Unjust (Black Metal – Death Prayer Records). So, we're already two thirds into the post and no black metal, so let's fix that. I don't believe I've ever checked this project out, but a new album via Death Prayer got me interested, I liked the artwork, so I said to myself, I said: "Fuck it." And I did not regret it. On the one hand very raw and chaotic, and on the other an almost operatic/symphonic sense of grandeur and scope. Very good, very listenable, and very engaging album. FFO: Lamp of Murmuur, Revenant Marquis, Thy Dying Light.
7. Spirit Possession – "Second Possession," from Of The Sign​.​.​. (Black Metal – Profound Lore Records). If you've been following this decrepit blog of mine for long enough you would then, ahem, be among the first people to witness the glory of Spirit Possession, who's first demo left an indelible mark on my overtired heart way back in January 2020. They're still here, still fucking brilliant, and still packing more energy and creativity than 20 other black metal bands put together. With a double album coming from Ulthar, it's safe to saw Mr. Steve Peacock is going to have (yet another) one hell of a year. FFO: Negative Plane, Invocation Spells, Predatory Light.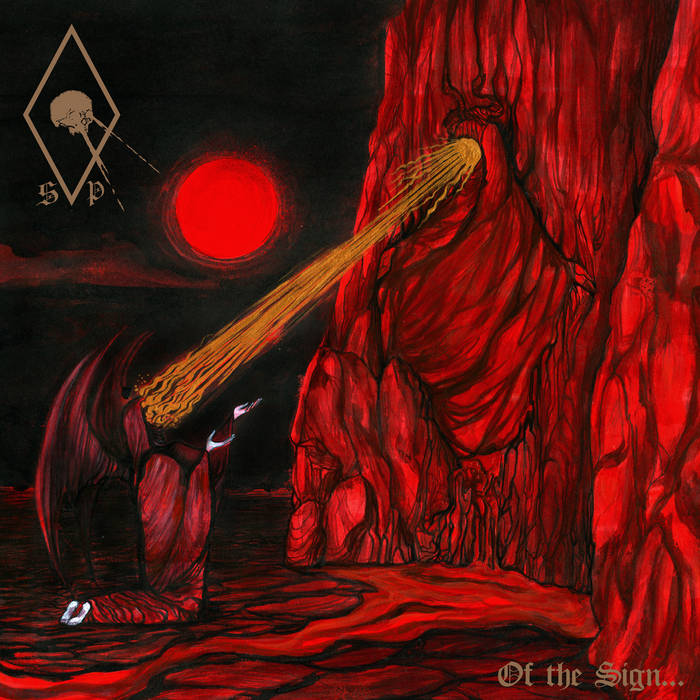 8. Fange – "À La Racine," from Privation (Industrial/Sludge – Throatruiner Records). French terrorizers Fange are finally back after their back-to-back masterpieces, Punir and Pudeur. Gone is the direct-attack approach, it seems, replaced by an added emphasis on atmospherics which, to me, at times sounds like the kind of off-kilter, beautiful stuff you can hear on the most recent Emptiness album. At times familiarly savage, and at times just really beautiful and BIG. Another album to look out for, from another amazing label. FFO: Petbrick, Wake, Pillori.
9. Derhead – "The Missing Stars," from The Grey Zone Phobia (Experimental Black Metal – Brucia Records). It was the magical appeal of Derhead's previous full length, Irrational I, (wrote about it here) that drew me into the orbit of the wonderful Brucia Records, which have since become one of my favorite underground labels in the universe. That would be one reason why I'm excited for a new installment from this brilliant Italian one-man project. The other, minor, reason is that it represents some of the most fascinating, terrifying, and terrifyingly talented and accomplished left-brain black metal out there, one that holds within its murky doors the true spark of a little something called "genius." This first track is yet another proof of that. So fucking excited. FFO: Me being excited.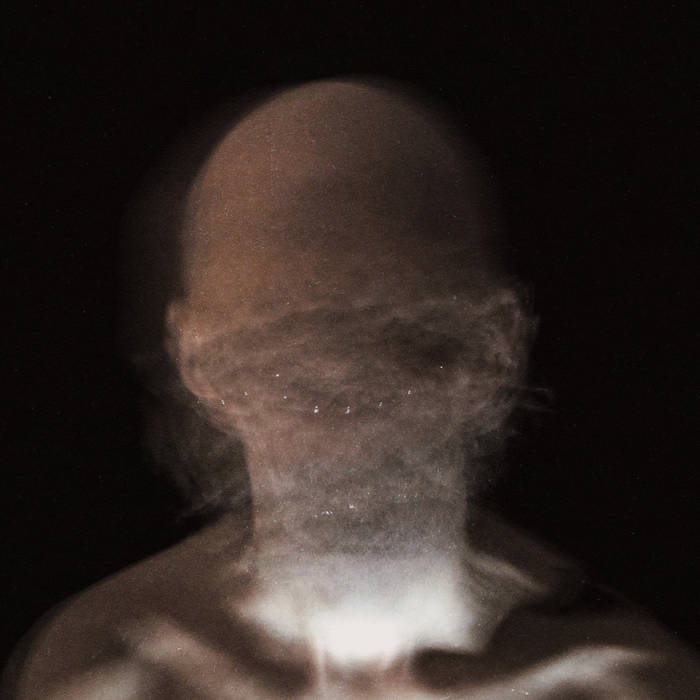 FIVE MORE THINGS YOU NEED TO KNOW
ONE: The always fascinating Australian black metal project Moon released a new demo track, hopefully new music soon.
TWO: New H​ä​xanu (Alex Poole of a lot of great bands) dropped. This being the much more "straight-up black metal" side of AP's work means I might revisit it from time to time, just it's not at the top of my AP heap. However, if you're down for some quality black metal, this is it.
THREE: The man of a thousand projects, Maurice de Jong, has, surprise surprise, another project! This time it's the debut full length from death metal entity Cadaver Shrine, and it fucking rules.
FOUR: People are annoying me, which might mean it's time to step away from social media for a while. God bless you all you nice and supportive people. You run the world, in spite of the sea of shit that abounds.
FIVE: Like your doom-gaze? Great, because Spotlights have a new album coming out. It'll be great, guaranteed.
ONE LAST THING, PROMISE: Nightmarer apparently now include Brendan Sloan (Convulsing, Altars), and the new track from their upcoming album crushes like a bus with a bad day.