NINE SONGS I LIKED THIS WEEK IN LIST FORM MAR 19 – MAR 25
Hi! OK, Thanks. Here's the music part.
As always, check out my various interview projects and other cool shit. And if you'd like to keep abreast of the latest, most pressing developments follow us wherever I may roam (Twitter, Facebook, Instagram, Spotify and now also a tape-per-day series on TIK TOK!), and listen to my, I guess, active (?) podcast (YouTube, Spotify, Apple), and to check out our amazing compilation albums. You can support our unholy work here (Patreon), if you feel like it. Early access to our bigger projects, weekly exclusive recommendations and playlists, and that wonderful feeling that you're encouraging a life-consuming habit.
1. Skin Tension – "Humboldt," from Celebrant (Avant-Garde / Experimental Metal – Independent). I wrote about Skin Tension's excellent Machinic Impulses of The Hyperreal back when it came out, so I'm happy about that (also part of the 2021 list). But it seems like I missed a whole lot this crazy duo released in the meantime, which is a mistake I intend to rectify very soon. However, their newest release has got my body feeling all kinds of strange and mysteriously wonderful ways already. It's jazzy, improvisational, out-of-this world metal from the kind people who you might also recognize from such mind-bending projects such as SkyThala, Spintria, Primeval Well, and more. This and the new (upcoming) Kostnatění are taking over my brain lately, and this track is an unbelievable display of harsh diversity and bewildering emotion. FFO: Spintria, Serpent Column, Gnaw Their Tongues.
2. Nekus – "Katabasis," from Sepulchral Divination (Death Doom – Sentient Ruin Laboratories). I was ill prepared to like this album as much as I do, but it really didn't take much convincing. This full-length debut from Germany's Nekus is basically everything I love about "ritualistic" death metal, and done so right and performed so well and written so well that it just might be one of my favorites in this still in a very long time. We are all, naturally, awaiting a new Vastum, and we are all, naturally, mourning the demise of Kever. But jump into this pool of filth and dynamic songwriting and you could, for a fleeting moment, deal with just Nekus. A very unassuming yet fantastic masterclass. FFO: Vastum, Abyssal, Kever.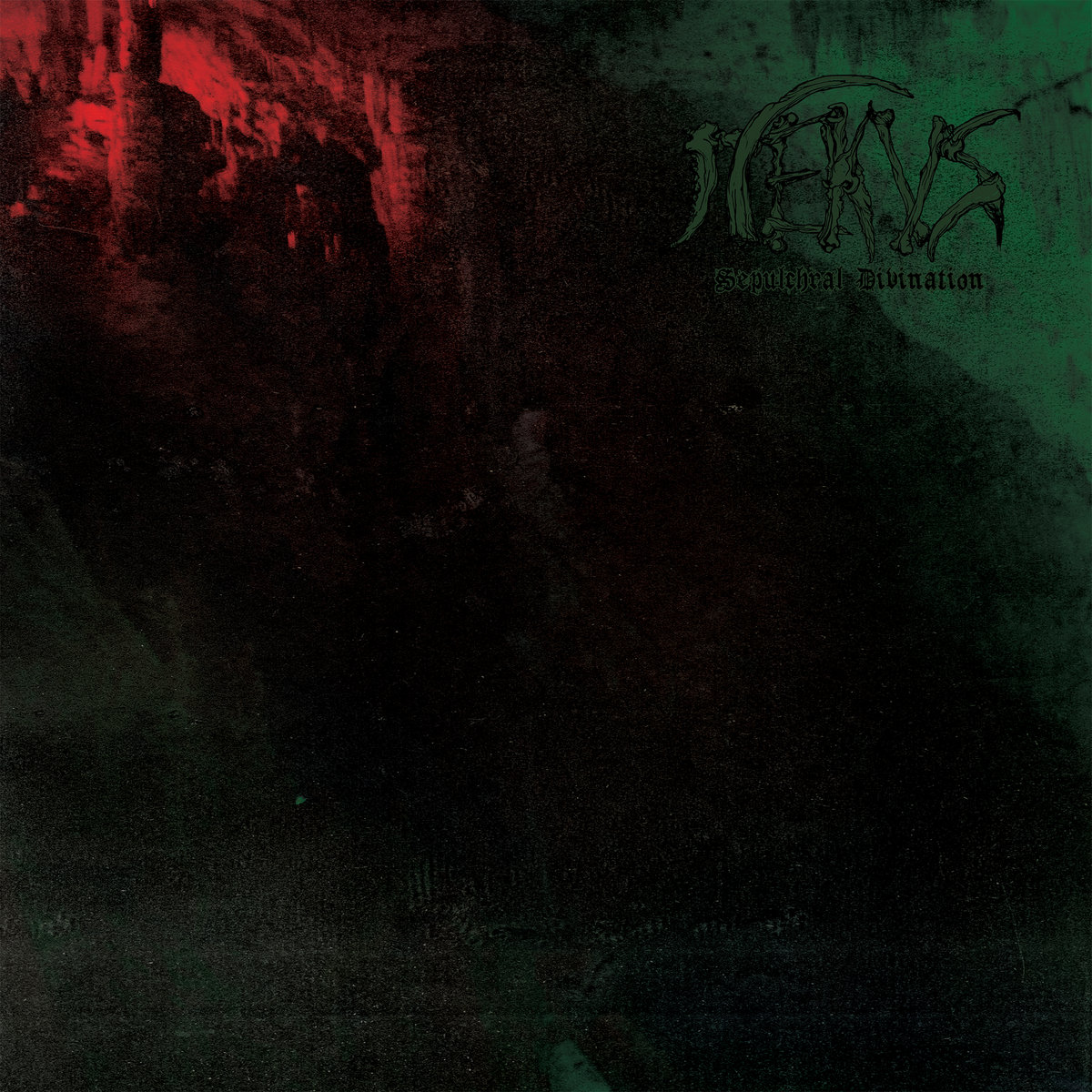 3. Heáfodbán – "Incinerated Shape," from He​á​fodb​á​n (Black Metal/War Metal – Northern Doom Records). I very much enjoyed Heáfodbán's EP from last year, Bealusorg, which was a very apt exploration of raw, somewhat atmospheric black metal (even got the tape!). And yet as good was those songs were, they did not prepare me to the sudden leap the band takes on their debut to what at times feels like full-on war metal ferocity. The production is much more "pleasant," if you can use that word in these contexts, that on the EP, fitting, I guess the general sense of the kind of raw that fits this type of black metal as opposed to a more lo-fi approach. But the songs are really what this is all about. The are ruthless, very well made, and have some surprising twists and turns. Great. FFO: Pandiscordian Necrogenesis, Succumb, Concrete Winds.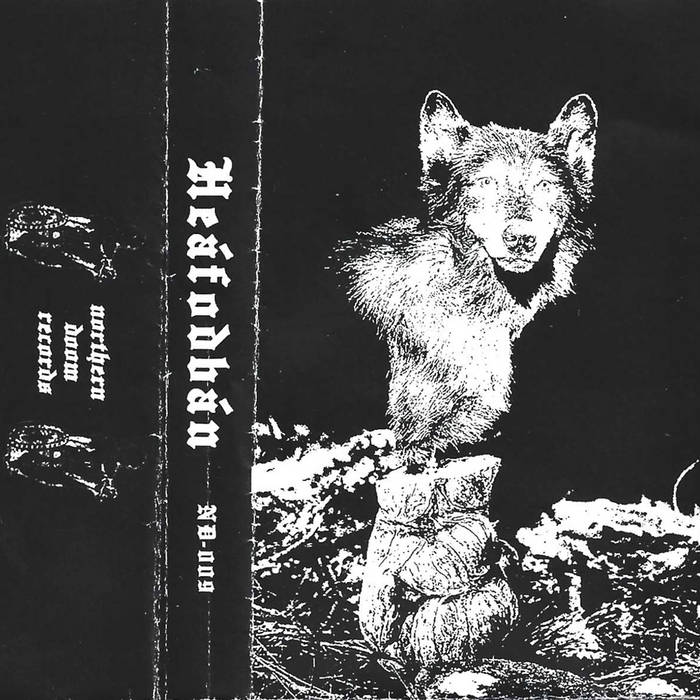 4. East Of The Wall – "Detonator Gauntlet," from A Neutral Second (Post-Metal/Prog – Translations Loss Records). One of the absolute greats of the post-metal/prog thang are back with a new album, a whole four years since their amazing NP Complete, and basically ten years since the album that preceded it, Redaction Artifacts. All of which is to say that they don't release as often. But what East Of The Wall lack in speed of recording they make up in the absolute quality of the music, that here really seems to be stepping hard on the prog aspect of things. Sounds fucking great to me. FFO: Intronaut, The Ocean, Pelican.
5. Hoy Ee Siempre Todavia – "Rorschach," from El Mapa de Mi Albedrio (Screamo/Post-Hardcore – Shove Records). I had never heard of this Spanish miracle of a band before, but that's on me and for me to bear the burden of my own failures in life. But while I chastise myself, you too can enjoy this wondrous album of erupting emotions, angular (YES!! FINALLY!) riffing, and just absolutely stunning melodies. This makes me feel like plowing through the Dischord catalogue, basically. Which is absolutely the best sign ever. FFO: Refused, atameo, Senza.
6. Metide – "Lethe," from Erebos (Post-Metal/Post-Rock – Black Lion Records). To complete this trifecta of post-whatever albums to check out, here's a first single from the new Metide album, to which I had arrived courtesy of the impeccable post-whatever tastes of one Gary Davidson. There used to be a time in my life that I listened to a whole lot of music along these lines, and very rarely was it as good and atmospheric and just plain beautiful as this. Very much looking forward to checking the whole thing out. Beautiful cover, too. FFO: Rosetta, Mouth of the Architect, Cult of Luna.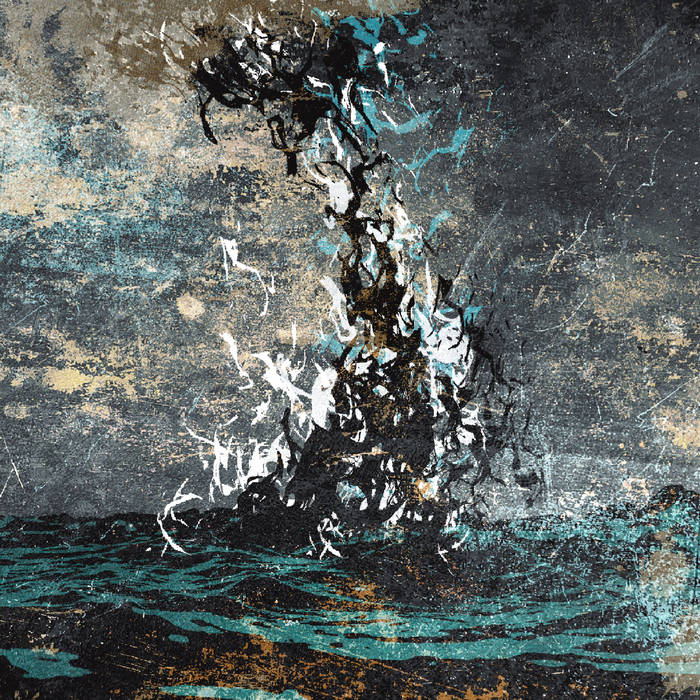 7. Chat Pile – "Cut," from Brothers in Christ (Noise Rock/Post-Punk – Reptilian Records / The Ghost Is Clear Records). I am on record as an early enthusiast of whatever chaos it is Chat Pile unleash on this earth as well as, well, not being a huge fan of their debut. I guess I'm a weird person, which should surprise no one, really. But this first new track from an upcoming split with Nerver seems pretty cool. Has a lot of the chaotic unhinged stuff I liked about the EPs as well as the later more  Godflesh-y vibe, that, to be honest, is kind of hit-or-miss for me, but sure does hit here. FFO: Ambiguity.
8. Ascended Dead – "Ungodly Death," from Evenfall of the Apocalypse (Death Metal – 20 Buck Spin). Wow. OK. Did I miss Ascended Dead turning into a black metal band or something? Was this change announced? Am I dumb? Probably. Their debut Abhorrent Manifestations was a killer packet of old school death metal done absolutely the right way. It was nasty, had tons of that menacing low end we all love, and great fun. But THIS?! This is something completely different, that almost sounds like a lo-fi, nasty OSDM take on, I don't even know, melodic black metal? Whatever it is, it has me very intrigued. FFO: Being intrigued.
9. Gabestok – "N​å​r b​ø​lgerne vender," from Med freden kommer hadet (Black Metal/Rock – Strange Aeons Records). This band occupies that wonderful sweet spot between rock, black metal, sludge, and, kind of punk that I just need more of in life. I wrote about Daggers (again) not long ago, and there's little doubt that Daggers are more on the rock side of things overall, but it's the same family of sounds. Of combining the harsh, menacing tendencies of black metal with the UMPH and melody of rock. This is absolutely stunning, and a record I have little doubt I shall be retuning to again and again. FFO: Daggers, Celtic Frost, Darkthrone.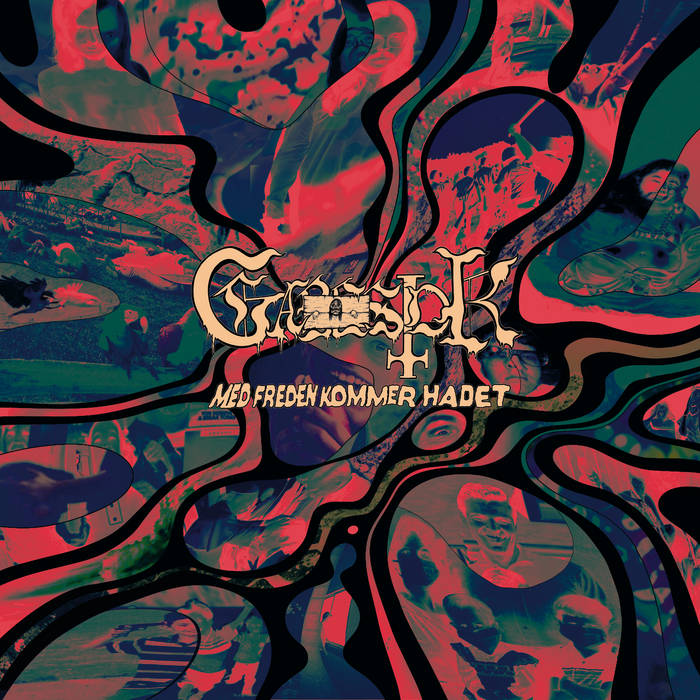 FIVE MORE THINGS YOU NEED TO KNOW
ONE: New Godflesh song when?!
TWO: Hungarian music wizards Thy Catafalque have a new album coming out, and a new single too.
THREE: Alcest unleashed the pre-orders for a 10th anniversary reissue of Les Voyages De L'​Â​me.
FOUR: It's my first time out of the country in almost four years. It's nice, but your American food is giving me constant heartburn.
FIVE: Blood Harvest are reissuing Cryptic Shift's Beyond the Celestial Realms EP.
ONE LAST THING, PROMISE: There's a new Melissa EP to fuck up your life with. Maybe by the time it's released I'll finally get the tape I ordered of the first one (wrote about it here)! Punky black metal at its best.